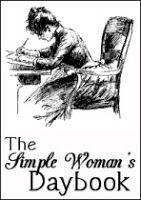 Outside my window ...
It's cold and very dark. Winter is upon us. Todd says it is colder this winter than it was last winter. He did not have to scrape the car windows even once last winter and he has already had to scrape them several times this winter. I told him that if you can count the number of times you have had to scrape your car windows on one hand . . . you have not really experienced winter! lol
I am thinking ...
This is my first Simple Woman's post for 2015. The new year stretches before me like a fresh scribbler just waiting to be scribbled upon. I wonder what the year will hold? I hope goodness.
I am thankful ...
That I got through 2014 without anything terrible happening or tragedy striking. Phew!
In the kitchen ...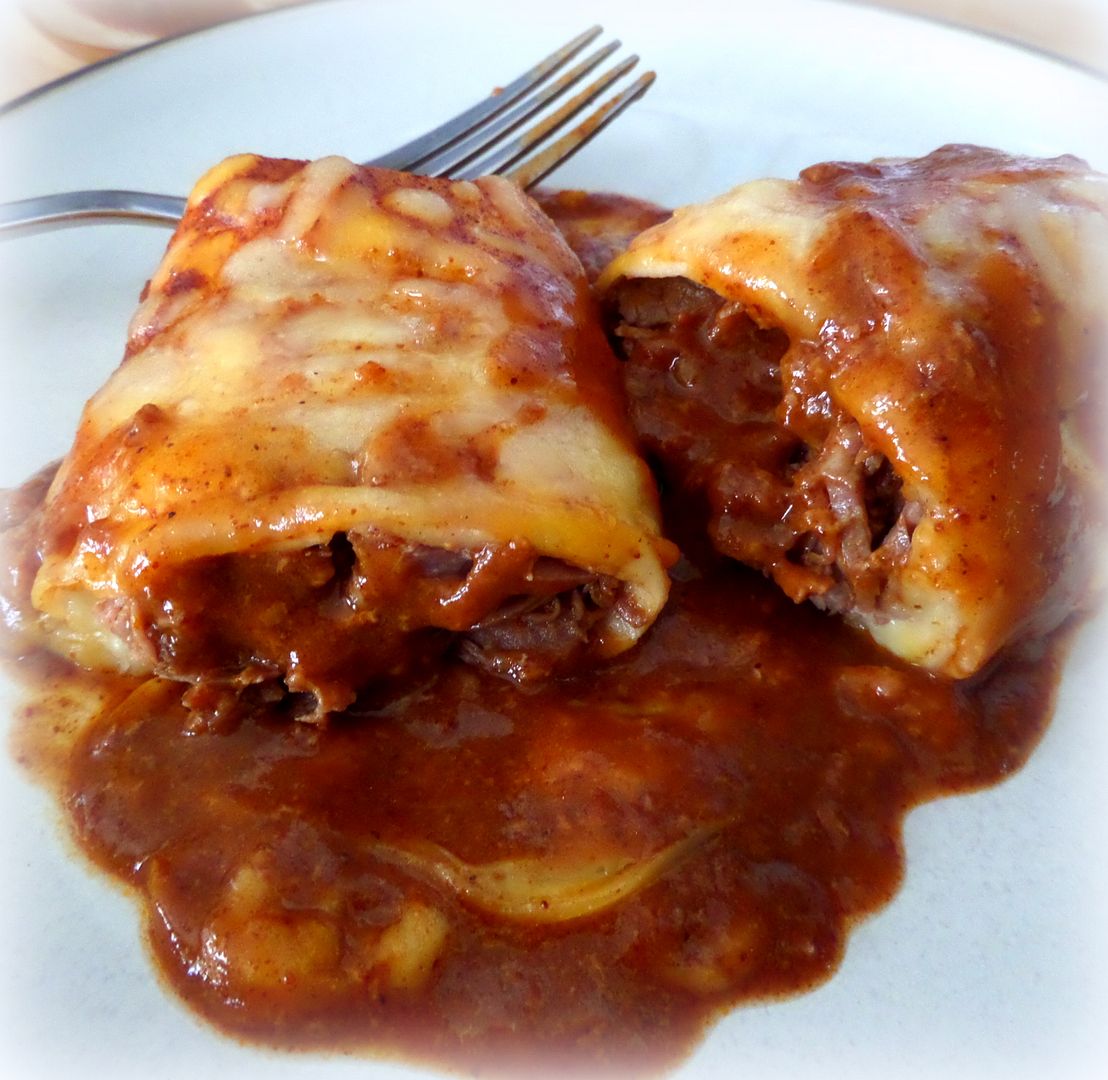 Crock Pot Burritos
. And they were amazing. AMAZE-BALLS! I highly recommend!
On my "to-cook" list ...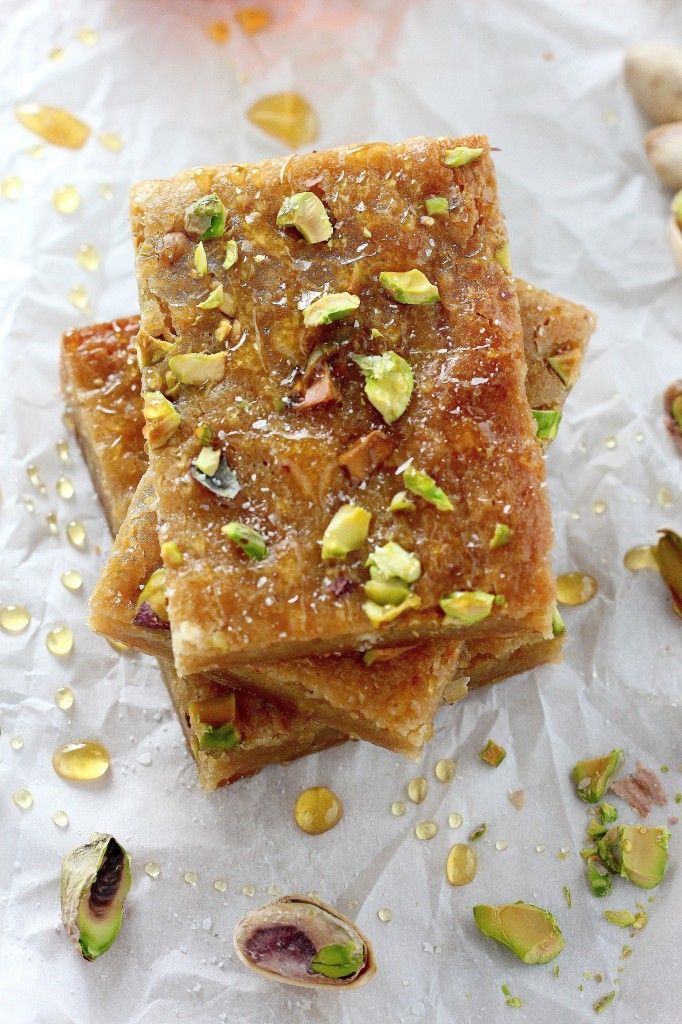 Browned Butter Honey Pistachio Cookie Bars by
Baker by Nature
. These look fabulously delish. I adore pistachios.
I am creating ...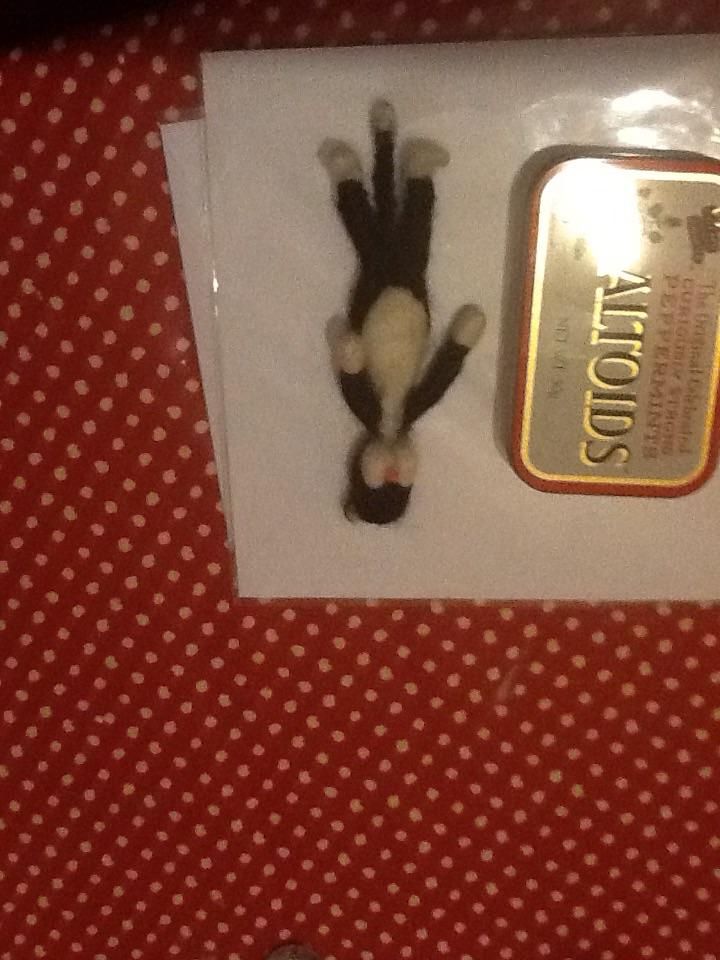 Not the bes photograph because I took it with the iPad, but this is my latest needle-felting creation I am working on. It's a cat doll and I took a photo next to an altoids tin so you can see how small she is. Yes, it is a she, I have decided. She has a little pot belly and puffy cheeks. I still have to make her some clothes. I think I will make her a pair of pantaloons and a dress, perhaps knit her a shawl and make her a little bonnet. We'll see what happens.
I also have to be working on my Portfolio, so that has priority.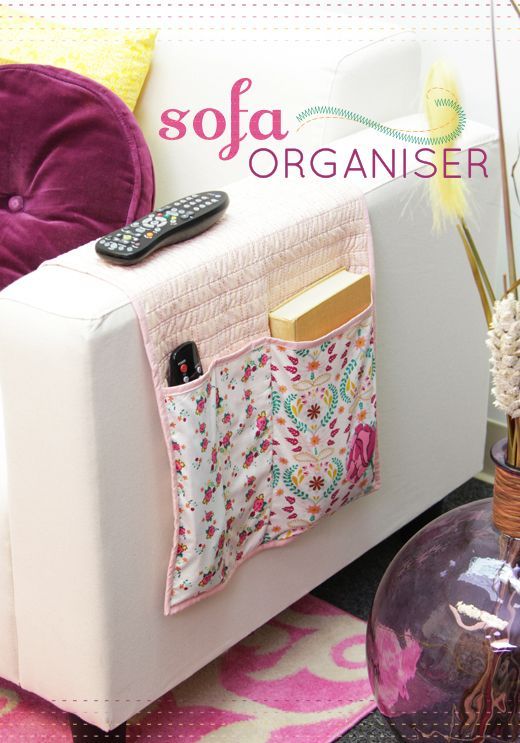 I love this sofa organizer. I have tons of fabric and could easily make one. I may do just that. Found on
The Creative Blog
.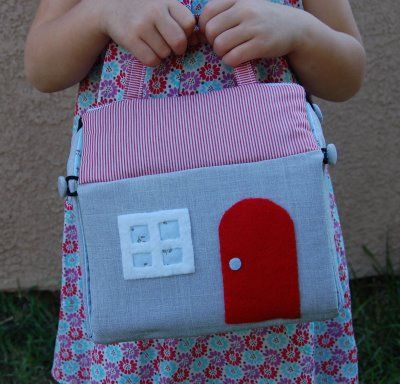 I love this fabric doll house, that folds up into a bag.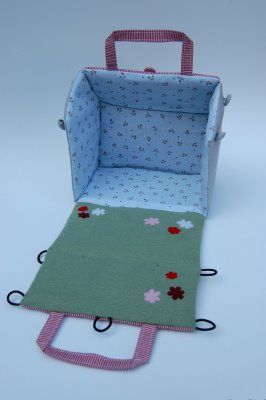 Isn't it adorable? Found this on
UK Lass in US
. It's a complete tutorial with photographs etc. and there is a version also for little boys.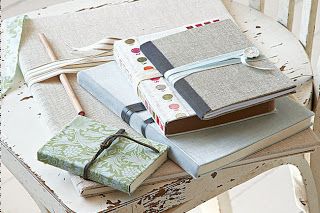 Do it yourself Fabric Covered Notebooks. From
The Bride's Diary
. Simple to do.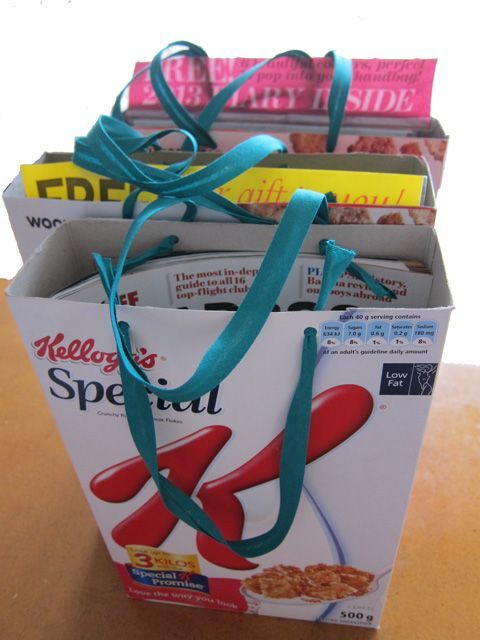 Home made gift bags from old cereal boxes. Now that's inventive! From
Hooked on Sustainable
.
I am going ...
I actually have no plans for this week. I have a lot to do here at home. I am taking down the Christmas Tree today.
I am reading ...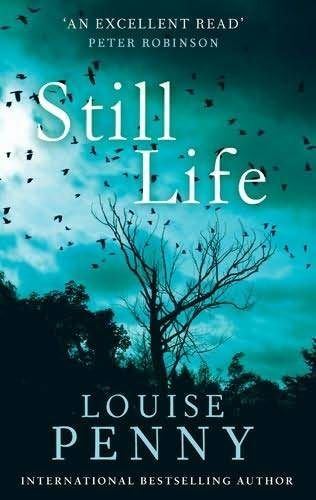 Still Life
, by Louise Penny
"Chief Inspector Armand Gamache of the Surete du Quebec and his team of investigators are called in to the scene of a suspicious death in a rural village south of Montreal. Jane Neal, a local fixture in the tiny hamlet of Three Pines, just north of the U.S. border, has been found dead in the woods. The locals are certain it's a tragic hunting accident and nothing more, but Gamache smells something foul in these remote woods, and is soon certain that Jane Neal died at the hands of someone much more sinister than a careless bowhunter." Still Life introduces not only an engaging series hero in Inspector Gamache, who commands his forces - and this series - with integrity and quiet courage, but a writer of traditional mysteries in the person of Louise Penny.
This is my first book that I am reading by Louise Penny and my first murder mystery book. So far I am enjoying it! I love that it takes place in Canada.
I am hoping ...
That this will be my year and that I might achieve some level of success with my artwork possibly. Not wanting to be famous, just recognized and able to make a bit of a living at it all. I know I said that last year as well. I live in hope!
Makes me smile ...
Babushka Cats! Poor dears. lol
I am learning ...
We got a new Missionary Couple in our Ward this week. They are an older married couple from Huntsville, Utah, the Johansons. As I was listening to them bear their testimonies this past Sunday I started thinking about Todd and I having applied for a Service Mission and the thought came to me that if I want to go on a mission I have to be living my life worthy to go on a mission. I need to be already doing the things I have been asked to do . . . well. The Lord is not going to call me to do anything else until I am aready doing what I have been asked to do to the best of my abilities. I am pondering how I can give more of myself to what I have already been asked to do. I learned something sitting there watching this couple speak. Or maybe it was not so much learning something as it was being inspired.
Around the house ...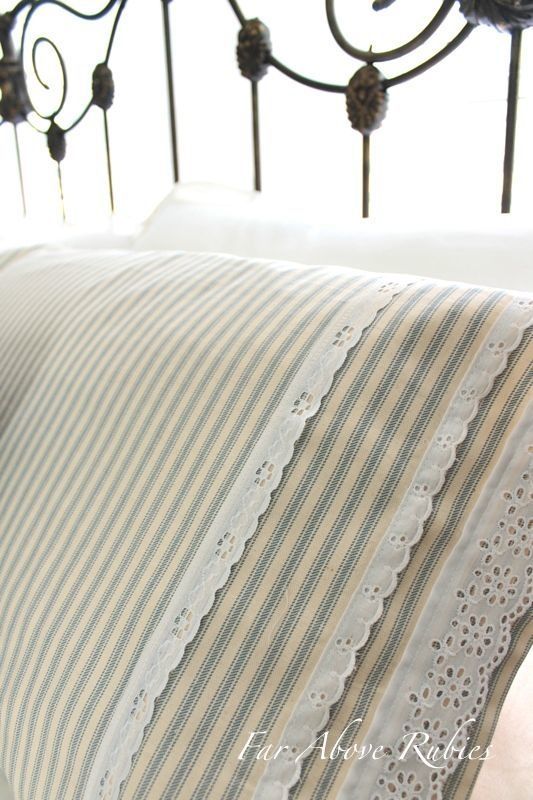 I love LOVE the idea of lace trimmed ticking pillow slips. From
Far Above Rubies
.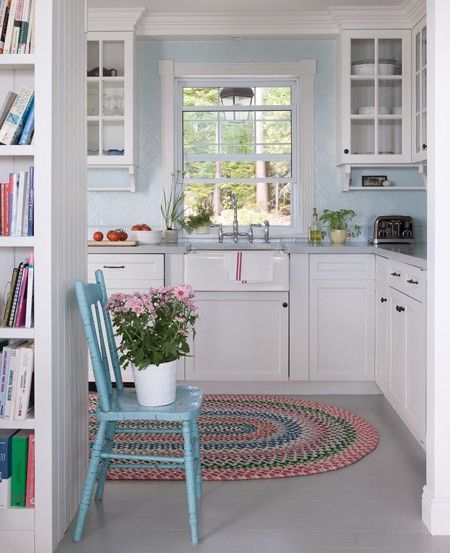 I love LOVE
LOVE
this rag rug. I have always loved rag rugs. I also love the pale blue walls of this kitchen against the white. We need to paint our kitchen.
I love the window treatment in this picture, along with the beadboard ceiling. My house that we owned when my ex and I broke up had a kitchen window exactly like this.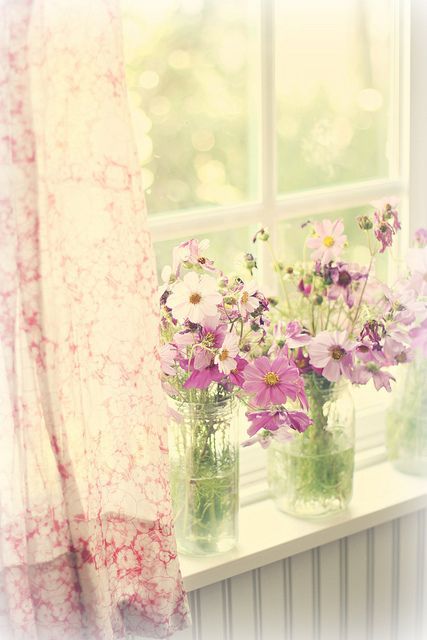 Painted white sills and jars filled with cosmos. Sigh . . .
I am pondering ...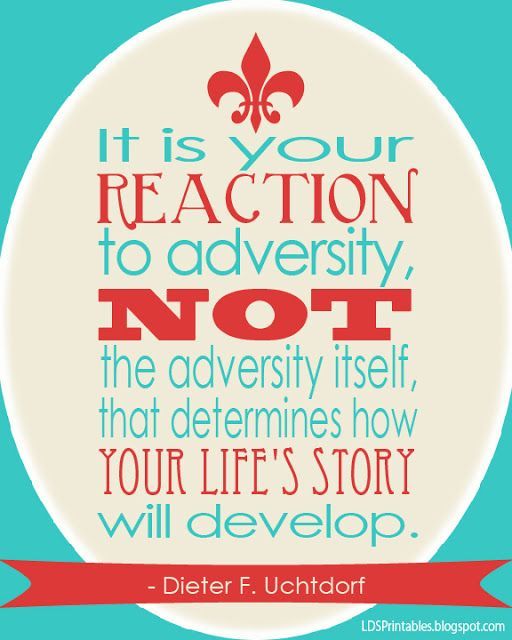 Yep!
A favourite Quote for today ...
`*.¸.*✻ღϠ₡ღ¸.✻´´¯`✻.¸¸.Ƹ̴Ӂ̴Ʒ..
(¯`v´¯)
`*.¸.*´Ƹ̵̡Ӝ̵̨̄Ʒ
¸.•´¸.•~♥♥♥~•.~
ღϠ₡ღ¸.✻´´¯`✻.¸¸.Ƹ̴Ӂ̴Ʒ.
(¸.❀⁀⋱‿✿"
He drew a circle that shut me out . . .
Heretic, rebel, a thing to float.
But love & I had the wit to win;
We drew a circle that
took him in.
~Edwin Markam
One of my favourite things ...
Washing on the line . . .
A peek into my day ...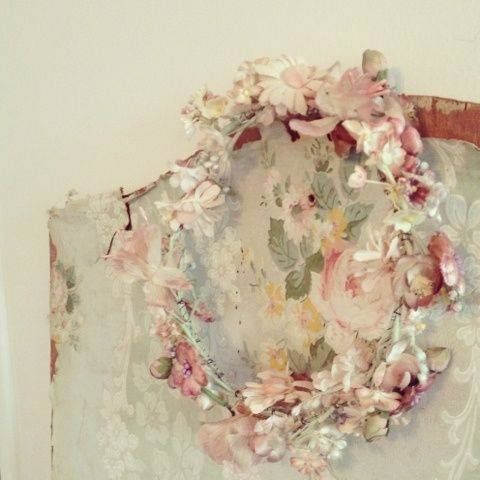 Counting blessings instead of sheep . . .
And that's my day book for this week!
⋱ ⋮ ⋰
⋯ ◯ ⋯ Take time to enjoy the small*´¯`.¸¸.☆
⋰ ⋮ ⋱ blessings in life.*´¯`.¸¸.☆
✿¸.•*¨`*•..¸✿ ✿¸.•*¨`*•..¸✿
╬♥═╬╬═♥=╬╬═♥╬╬═♥╬╬═♥=╬╬♥═╬
░░░░░░░░░░░░░ ░░░░░░░░░░░░░

Wherever you go and whatever you do I hope there's a wonderful day planned for you!
Don't forget . . .
═══════════ ღೋƸ̵̡Ӝ̵̨̄Ʒღೋ ═══════════ ⊰✿░G
░O
░D
⊰✿⊰

L░O░V░E
░S

⊰✿⊰░Y░O░U░⊰✿
═══════════ ღೋƸ̵̡Ӝ̵̨̄Ʒღೋ ═══════════
And I do too!