A few of the wow moments, or things I discover each week that tickle my fancy. I hope that they may inspire or tickle yours too!
I quite like this knitted baby blanket. I love the hounds tooth pattern and the red ruffled edge. It is a pattern which you can find free on
Ravelry
. It is most unusual I think.
I also think these crochet chrysanthemum dishcloths are really cute. Also found on
Ravelry
.
I love this little christmas gift box. It's a free printable from
Just Something I Made
. It would be perfect for those smaller gifts that can be a bit awkward to wrap. I think it's really cute and I love the colours.
Now this is an unusual way to use your Gingerbread Man Cookie Cutter and cookies! Flip it upside down and turn it into a reindeer! I love it! Found on
Megann's Kitchen
. There is no recipe for the cookie, just the icing. But a good gingerbread cookie is not hard to find.
This is a Merry and Bright Garland, with full instructions on the blog,
Creative Breathing
. This lady doesn't blog any more, but she's left all of her tutorials etc. up for people to use. It's a fab resource really of all sorts of felt and paper crafts.
Is this not the sweetest needle felted scottie dog? I love scottie dogs. My ex mil had a scottie dog named Fergie. He was lovely. This is from the Etsy shop
Miss Bumbles
, based over here in London.
I could not find a source for this, but I don't think it would be all that hard to figure out. I think he is just about the sweetest snowman I have ever seen and he looks really simple to make!
I think these Christmas coasters are A D O R A B L E. I found it on
Flickr.
No instructions, but how hard can they be. They would be a great way to use up fabric scraps.
Cottage Magpie
. LOVE. LOVE. LOVE. It's red and white. It's polka dots. It's buttons.
What a brilliant idea for a child's advent calendar and it doesn't involve candy! Just some ingenuity and some white pompoms! I love it. Found on
Oopsy Daisy
. She's got a lot of brilliant ideas on her page for all sorts.
And that's it for this weeks Friday Finds. Lots of Christmasy stuff I know, but it widll be here before we know it. The time to prepare is now! I hope you saw something you can use or which has inspired you to want to create something new!
A thought to carry with you through today . . .
❥✻❥.¸¸.✿¨¯`❥✻❥¸¸.✿¨¯`❥✻❥.¸¸.✿¨¯`❥✻❥
There's nothing more important
than the small gestures
that allow us to be who we are.
~karen berg
❥✻❥.¸¸.✿¨¯`❥✻❥¸¸.✿¨¯`❥✻❥.¸¸.✿¨¯`❥✻❥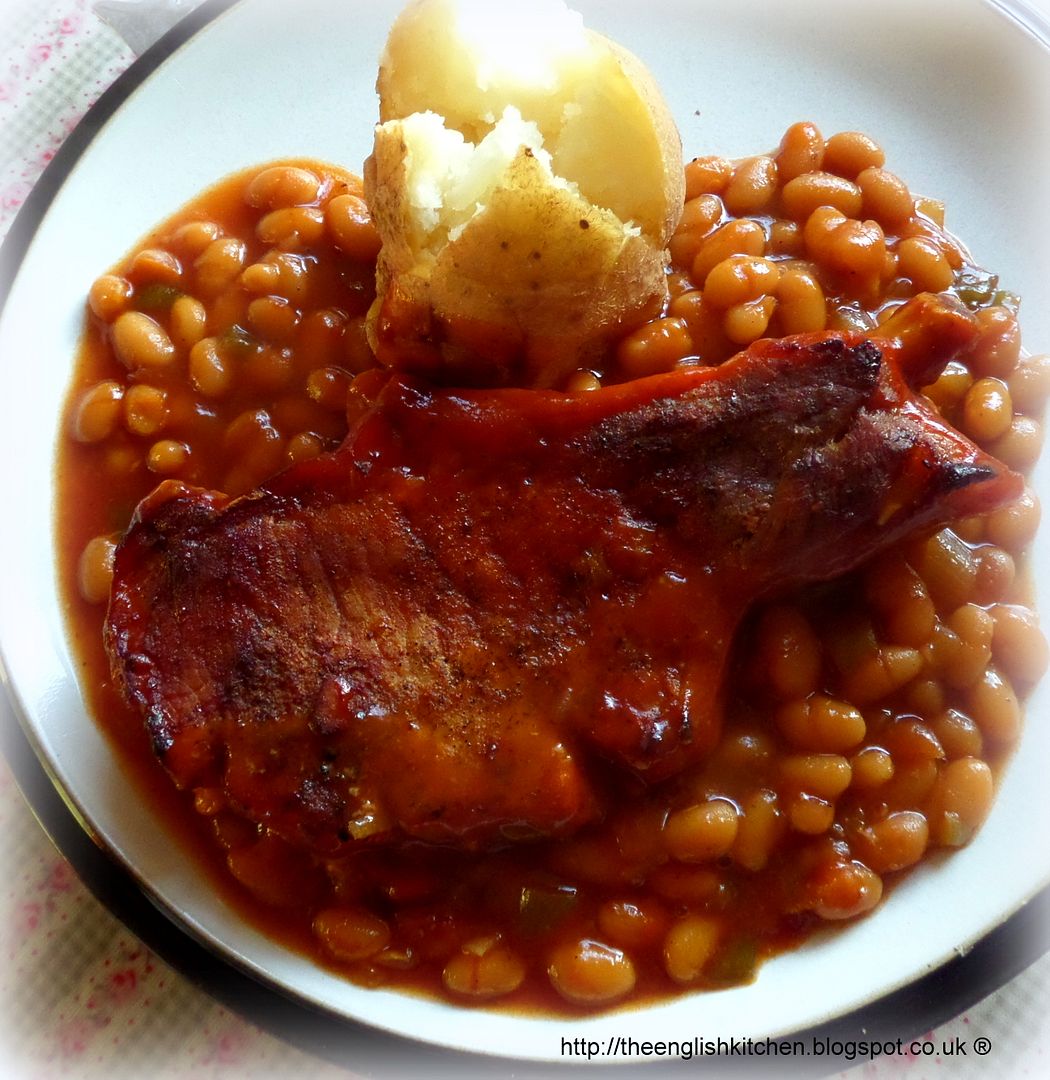 Cooking in The English Kitchen today . . .
Pork Chops and Beans
. Unusually delicious.
We have the Elder Missionaries coming to us for supper tonight! I am off to start the prep.
═══════════ ღೋƸ̵̡Ӝ̵̨̄Ʒღೋ ═══════════ ⊰✿░L░O░V░E⊰✿⊰✿⊰✿⊰✿⊰✿⊰░Y░O░U░⊰✿
═══════════ ღೋƸ̵̡Ӝ̵̨̄Ʒღೋ ═══════════
Have a fabulous Friday!