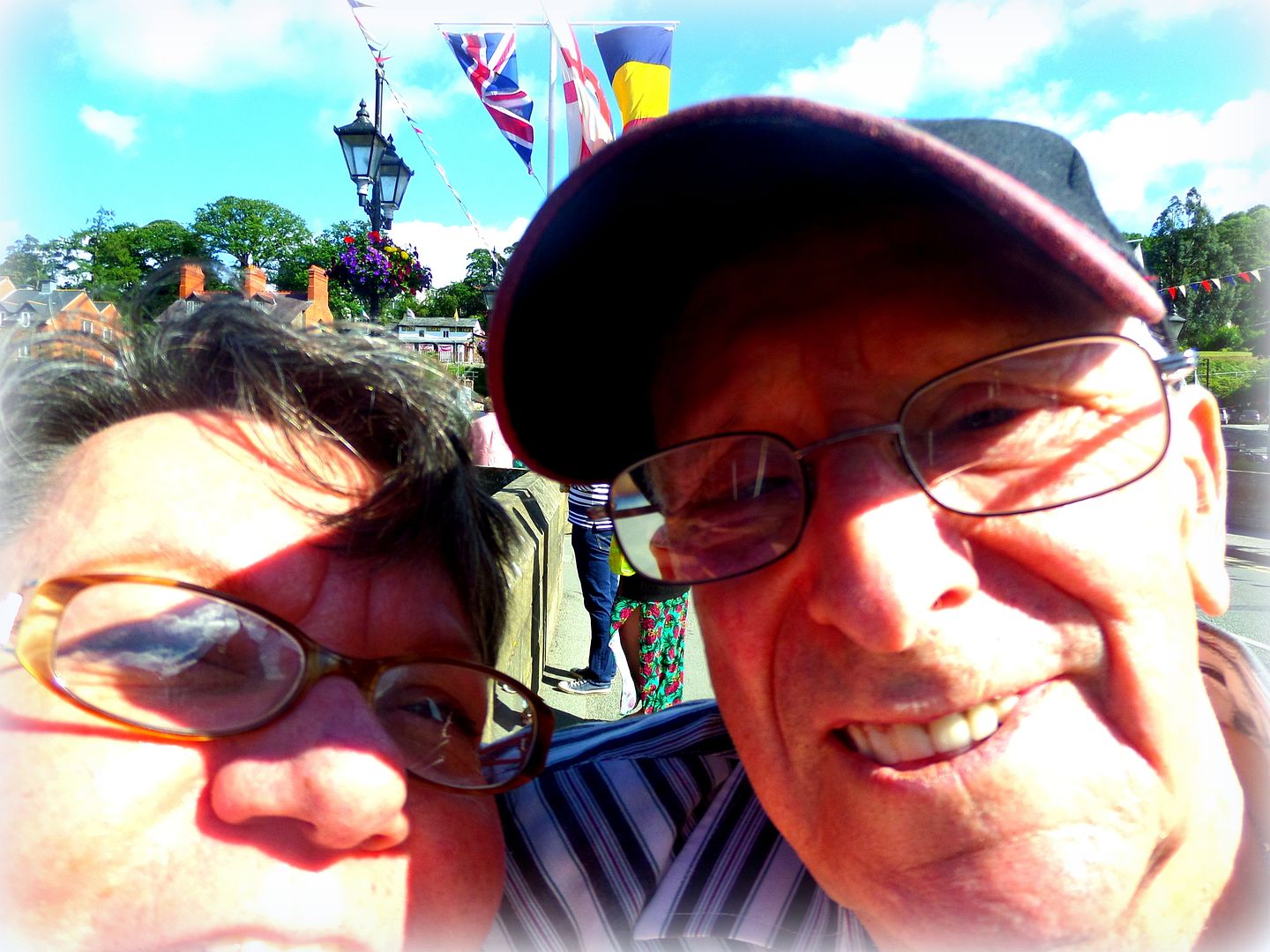 I am not good at selfies! I am the one on the left by the way! Yep, it's my five things about me post that I missed posting on Thursday!
I am incredibly nostalgic and sentimental. I weep at sad movies and keep cards and letters. Todd grumbles about my need to keep these things. Men are not nostalgic and sentimental, except in rare cases. My oldest son is nostalgic and sentimental and so is my dad. Real men do cry. I am grateful for a father who was not afraid to show his emotions.
I grew up believing in fairy tales , castles in the sky, happily after . . . even today, though my rational side knows there really no such things as fairies, goblins and castles in the sky . . . my heart wants to believe that there is. I believe that good will always triumph over evil, that angels watch over us, dreams can come true, if you listen hard enough to flowers you can hear them sing . . . and we
can
find our happily ever after. All is not and never will be lost.
I love butterflies. When I was a teenager I was known as the butterfly girl because I used to wear clothes that had butterflies on them and butterfly earrings. I don't wear many butterflies these days . . . but I still love them. I hope one day that I can go to
The Butterfly World Project
in Herts. I did get to go to a smaller Butterfly room/building when I went to Jimmy's Farm a couple summers ago. I think they are the most beautiful creatures on earth . . . and they remind me of fairies.
ღೋƸ̵̡Ӝ̵̨̄Ʒღೋ
In my heart I AM a Princess . . . and if Todd ever bought me a Tiara . . . I would react in the exact same way as Amy Farrah Fowler.
Totally. I love Tiara's.
I adore cardigan sweaters. I am not fond of pullovers, but I totally rock cardigans. I especially love, Love, LOVE twin sets! I used to have a twin set that had little pearls on the front of the undersweater. I really like sweaters with unsual buttons, or patterns . . . sweaters that are screen printed with flowers, or embroidered. I have a pretty pink one that is totally embroidered and a cream colour one that is not only screen printed with brown flowers but the brown flowers are beaded and sequined. It's just the best. I also love sweaters with 3/4 length sleeves. I do not, however . . . like my sweaters to have collars. Collars make me claustraphobic.
And that is my five things about me for this week.
A thought to carry with you through today . . .
❥✻❥.¸¸.✿¨¯`❥✻❥¸¸.✿¨¯`❥✻❥.¸¸.✿¨¯`❥✻❥
The ordinary arts we practice every day at home,
are of more importance to the soul than
their simplicity would suggest.
~Thomas Moore
❥✻❥.¸¸.✿¨¯`❥✻❥¸¸.✿¨¯`❥✻❥.¸¸.✿¨¯`❥✻❥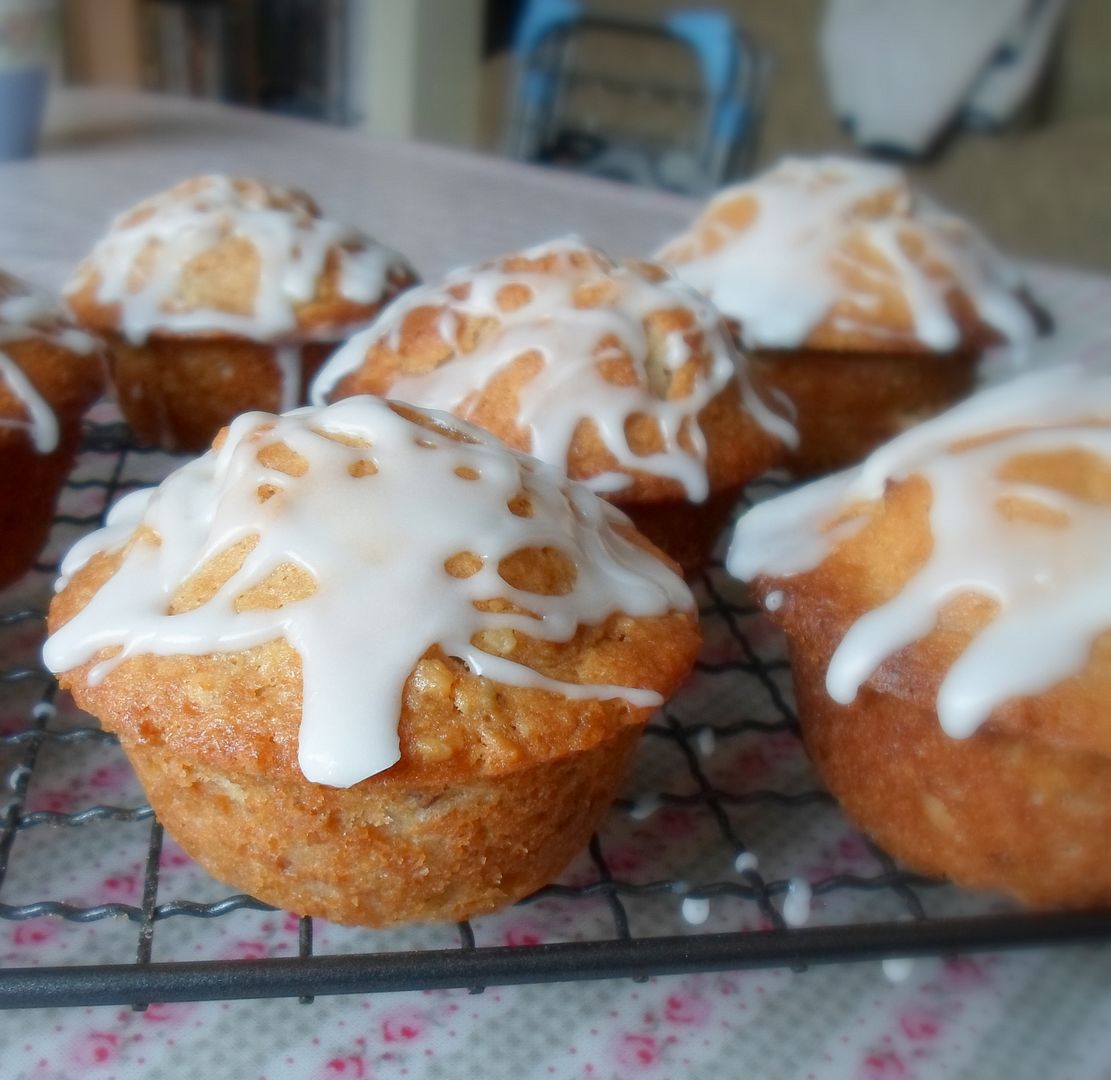 Baking in The English Kitchen today . . .
Whole Lemon Muffins.
seriously delicious!
═══════════ ღೋƸ̵̡Ӝ̵̨̄Ʒღೋ ═══════════ ⊰✿░L░O░V░E⊰✿⊰✿⊰✿⊰✿⊰✿⊰░Y░O░U░⊰✿
═══════════ ღೋƸ̵̡Ӝ̵̨̄Ʒღೋ ═══════════
Have a wonderful Saturday!