There was a young man in Napoleon's army who had done something so terrible that it was worthy of the punishment of death. He was taken prisoner and scheduled to face the firing squad. On the day just prior to his execution, this young man's mother went before Napoleon to plead for mercy for her son.
"Woman, your son does not deserve mercy." was Napoleon's response.
The first day of the week cometh Mary Magdalene early, when it was yet dark, unto the sepulchre, and seeth the stone taken away from the sepulchre.
Then she runneth, and cometh to Simon Peter, and to the other disciple, whom Jesus loved, and saith unto them, They have taken away the

Lord

out of the sepulchre, and we know not where they have laid him.
Peter therefore went forth, and that other disciple, and came to the sepulchre. So they ran both together: and the other disciple did outrun Peter, and came first to the sepulchre. And he, stooping down, and looking in, saw the linen clothes lying; yet went he not in.
Then cometh Simon Peter following him, and went into the sepulchre, seeth the linen clothes lie, and the napkin, that was about his head, not lying with the linen clothes, but wrapped together in a place by itself.
Then went in also that other disciple, which came first to the sepulchre, and he saw, and believed. For as yet they knew not the scripture, that he must rise again from the dead. Then the disciples went away again until their own home.
But Mary stood without at the sepulchre weeping; and as she wept, she stooped down, and looked into the sepulchre, and seeth two angels in white sitting, the one at the head, and the other at the feet, where the body of Jesus had lain.
And they say unto her, Woman, why weepest thou? She saith unto them, Because they have taken away my Lord, and I know not where they have laid him. And when she had thus said, she turned herself back, and saw Jesus standing, and knew not that it was Jesus.
Jesus saith unto her, Woman, why weepest thou? Whom seekest thou? She, supposing him to be the gardener, saith unto him, Sir, if thou have borne him hence, tell me where thou has laid him, and I will take him away.
Jesus saith unto her, Mary. She turned herself, and saith unto him, Rabboni; which is to say, Master. Jesus saith unto her, Touch me not; for I am not yet ascended to my Father: but go to my brethren, and say until them, I ascend unto my Father, and your Father; and to my God, and your God.
~John 20:1-17
"Christ walked the path every mortal is called to walk so that he would know how to succor and strengthen us in our most difficult times. He knows the deepest and most personal burdens we carry. He knows the most public and poignant pains we bear. He descended below all such grief in order that he might lift us above it. There is no anguish or sorrow or sadness in life that he has not suffered in our behalf and borne away upon his own valiant and compassionate shoulders." ~Jeffrey R Holland
I am so grateful for this most precious gift of Mercy, given freely and with love. We do not deserve it, but still it is ours to accept if we so desire it. I wish for each of you a very blessed and joyful Easter filled with rejoicing because . . .
He lives!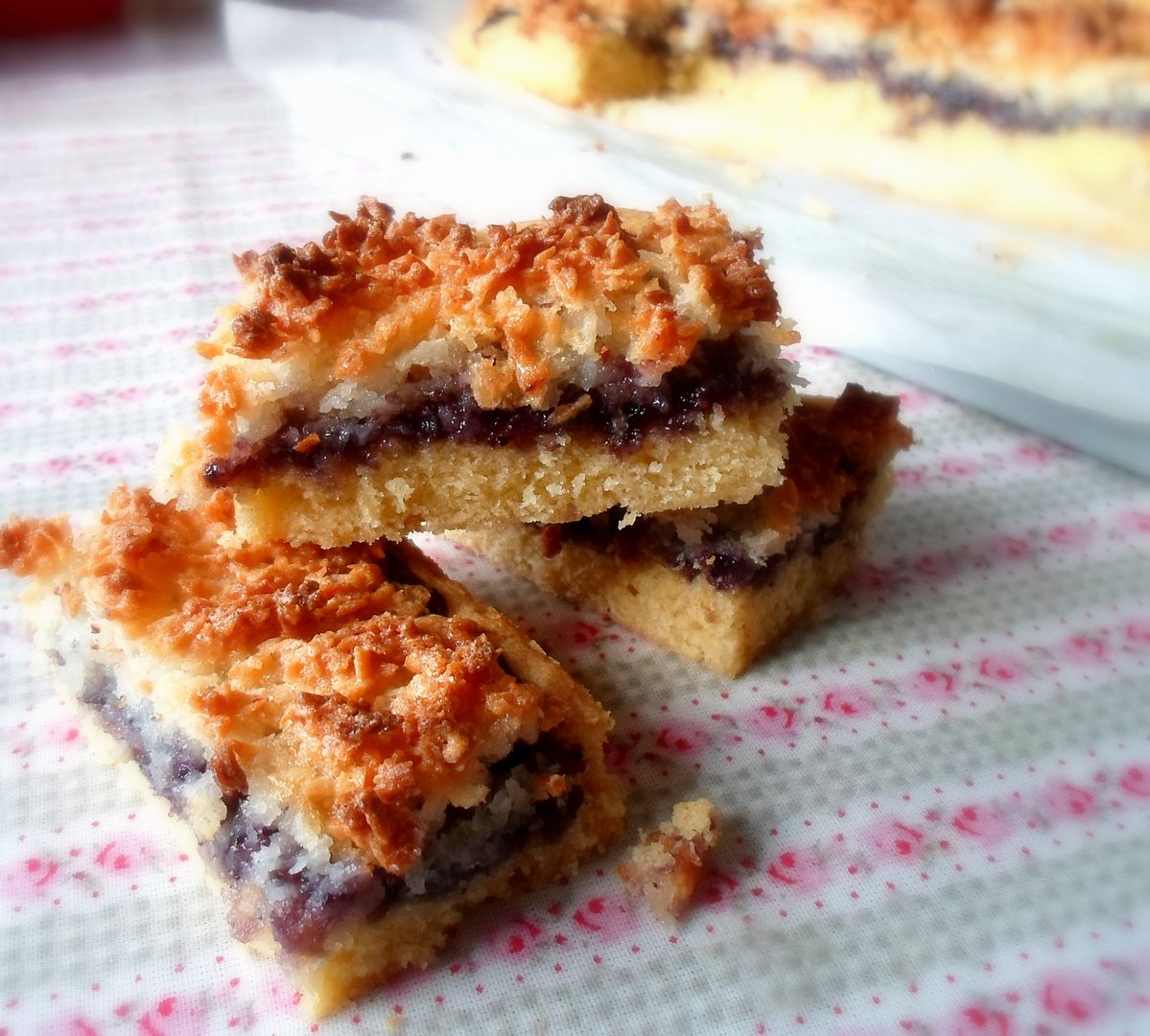 Baking in The English Kitchen today . . .
Blueberry Macaroon Slices!