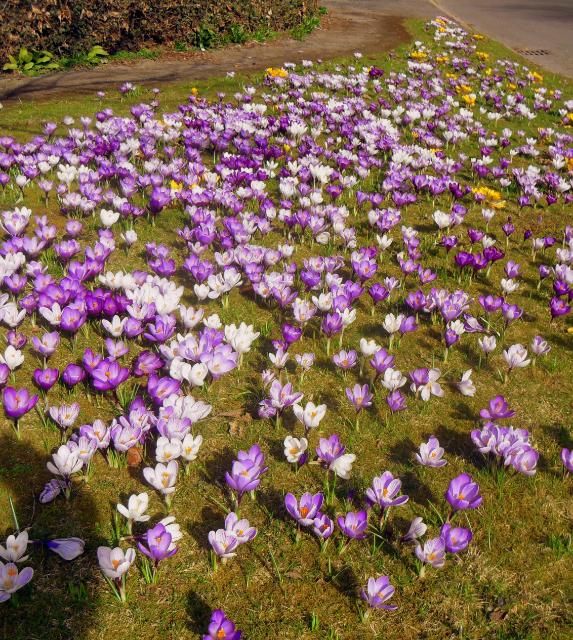 There is so very much happening in the garden these days that it's almost impossible to keep up with what's going on. Narcissus, Crocus and Primrose are beginning to swarm over the banks and borders . . . and the quince tree is peppered with rosy little buds. Likewise damson blossom is threatening to break through and I have my fingers crossed that they wait a few more weeks for fear of losing them. If they blossom too early . . . a late frost will nip them in the bud . . . I fear that is what happened last year, for we had not a fruit on any of our trees . . . not plum, nor pear . . . nor even apple.
And we were not alone.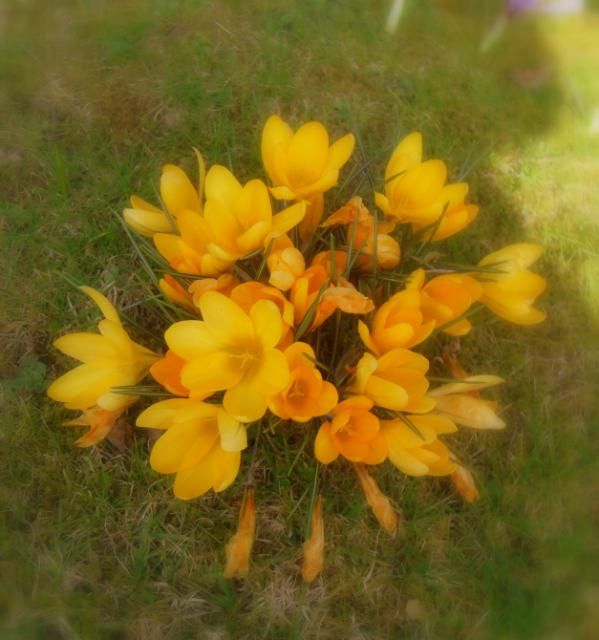 The old Dutch honeysuckle which grows in the hedge is flecked with new green leaves . . . tiny, but true, and purple hyacinth push their heads up out of the frosted beds. Garden paths are edged with a velvety violet mat of Primula Wanda . . . and arching fountains of golden forsythia appear amidst the shrubbery, gracefully topping clumps of jonquils and early primrose.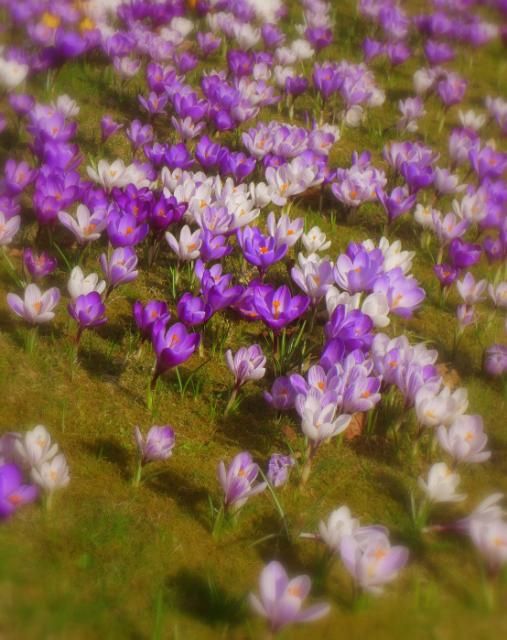 The birds are happier now. They flit from hedge to grass and back again, carrying bits of this and bits of that. You know they are nest building in anticipation of the days to come. You just want time to stand still . . . as the earth and all upon it begin to wake up after a long Winter's sleep.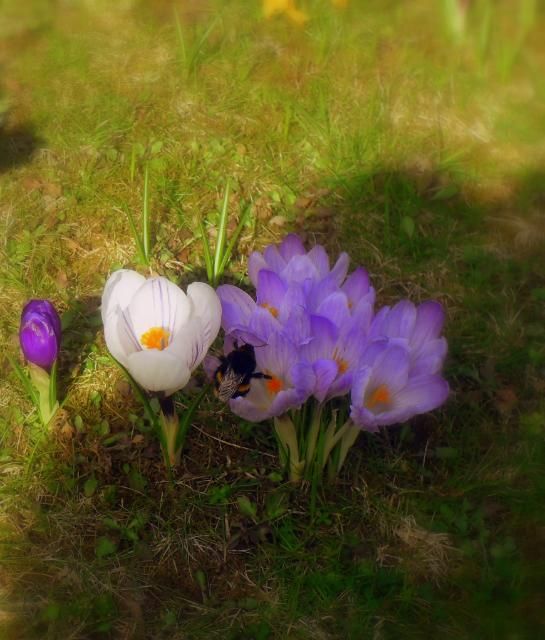 They do say that if the wind is in the direction of the North East on the first day of Spring, it will remain in that quarter until the first day of summer. I'll pop out a bit later on and see what's happening with fingers crossed. The ground is not sugared this morning, so that is a good sign. My calendar has confirmed what the blackbird has been whispering to me for the past few weeks. Spring is here . . .
"Is the spring coming?" he said. "What is it like?"..."It is the sun shining on the rain and the rain falling on the sunshine..."~Frances Hodgson Burnett, The Secret Garden
There was a secret garden on the Estate when I lived down South. The hedge which bordered on the Tennis courts and rose gardens, hiding away the potting sheds was trimmed to look like a castle wall . . . and right at the very end several turrets rose, beneath which there appeared a little door. If you walked through that door you were in the secret garden. There was nothing there really except for a little moss covered stone lion. I always thought that it would be the perfect hideaway and imagined children playing their games within it's damp and mossy darkness . . . one could almost hear their laughter . . . or what might have been. They did end up putting in a slate edged fish pond and some coy for their daughter's wedding, just in case a guest wandered in . . . so that there would be something there to see. The fish ended up being more trouble than they were worth and were soon moved along . . .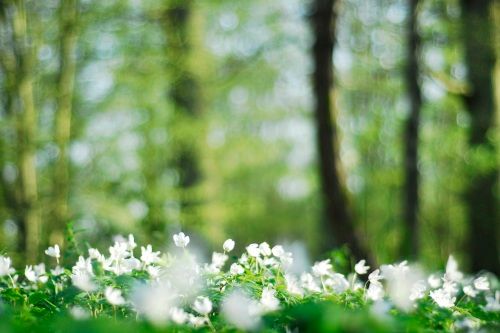 Yesterday's silver lining . . . a lone Raffaello truffle tucked in amongst the toffees and blah left from Christmas . . . it was like it was waiting for me to find it. ☺ It was a nice surprise, and a tasty one too.
A thought to carry with you through today . . .

"Come to the edge, He said. They said: We are afraid. Come to the edge, He said. They came. He pushed them, and they flew."~Guillaume Appolinaire (1880-1918)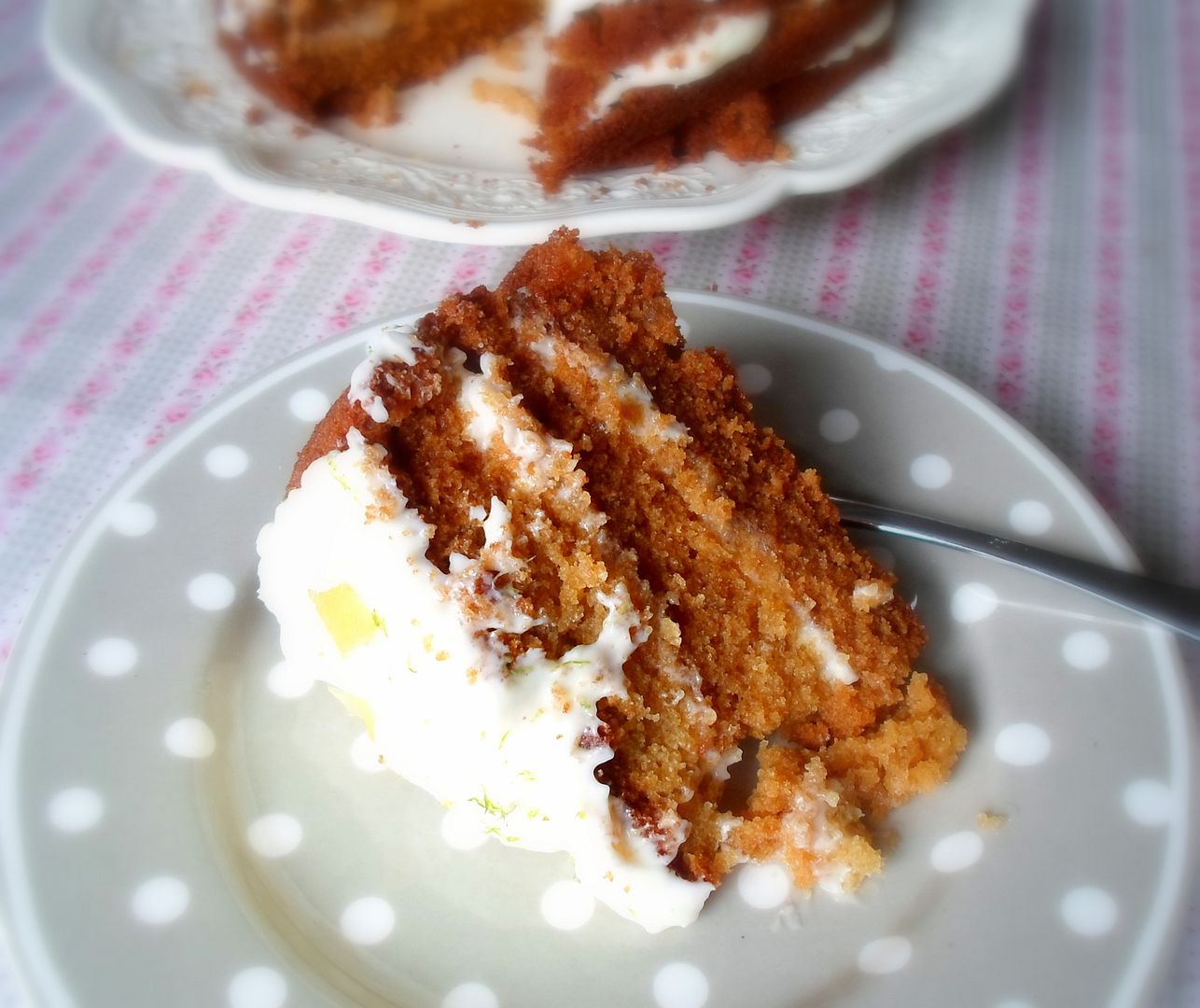 Baking in The English Kitchen today . . . a delicious
Lime Frosted Double Ginger Cake.
Oh boy . . . oh boy . . . some good!
Can it already be the middle of the week? It is! Have a good one!