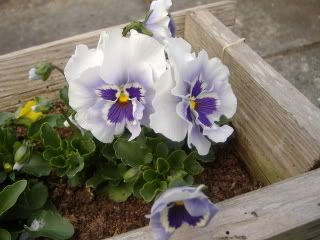 "It is said an Eastern monarch once charged his wise men
to invent him a sentence, to be ever in view,
and which should be true and appropriate in all times
and situations.
They presented him with the words: "And this, too, shall pass
away."
How much it expresses! How chastening in the hour of
pride -
how consoling in the depth of affliction!"
~Abraham Lincoln
That phrase . . . this, too, shall pass . . . is a phrase I have often used to comfort and console myself and those that I care about, but it was not until this very morning that I have come to realize it's history. Those four little words have gotten me through some very rough times in life and helped to give me the motivation to go on when many other's would have given in to despair and allowed life to crush them. I have low moments, just like anyone has. I don't know a person alive who has not had them, and there are times when I just want to give in to despair and let it carry me away, but then I remember some other words that take over and give me hope when nothing else will, when all seems dark and dismal and like
nothings
ever going to turn out right again . . .
"For I know the plans I have for you," declares the Lord, "plans to prosper you and not to harm you, plans to give you hope and a future. Then you will call upon me and come and pray to me, and I will listen to you. You will seek me and find me when you seek me with all of your heart."
~Jeremiah 29:11-13
Isn't it nice to know that bad times won't last forever . . . and that wherever, whenever and however . . . there is One who is always able and willing to listen and who has a plan for us?
I was given two lovely awards recently. I am always thrilled when someone in the
blogosphere
chooses to give me something special like these two awards because I know it is a gift that comes from the heart and it may not be an Academy Award or a
Bafta
, but to me they are much more cherished than either of those two things. (If someone could tell me the code to get them in my side bar I'd be much appreciative!)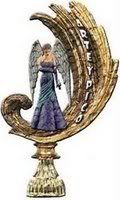 Rhondi
of
Rose Colored Glasses
has given me the Arte Y
Pico
Award. I feel quite honored that she chose me because it is an award given for creativity, design, interesting material and contribution to the blogging community. Thanks so much
Rhondi
. You have really touched my heart and I was thrilled to think that someone considered me worthy of such an accolade.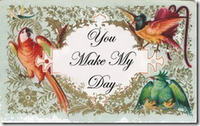 Laura of Harvest Lane Cottage
chose to give me the "You Make My Day" award, and let me tell you Laura, when you did that YOU made MY day, and it couldn't have come at a better time!
The lovely thing about awards is that not only do they make you feel good about yourself and what you do, but you get to pass them on to other's you deem worthy of receiving the same. They're like a gift that continues to give and so I would love to pass
both
these awards to the following
bloggers
, in no specific order:
Angela from
Stressed Out Mum Seeks Inspiration
Miranda from
A Duck In Her Pond
Tracy from
Pink Purl
Diane from
Duda

Daze
Misty from
A Road Less Travelled
Melody from
Slurping Life
Six special ladies who, each one of them, never fail to touch me with their words and their creativity. Blogging is an art form and these wonderful women really have it going on! Now that y'all are award winners, don't forget to pass them on to other's who have touched your lives in some special way, you hear!
I did my Make Me Bake Challenge yesterday but I think I'll make y'all suffer and wait an extra day before I post it, as we just had cake yesterday. In the meantime I'll tempt your
taste buds
with these little gems. Delicious, easy and oh to quick to make, you're gonna love these!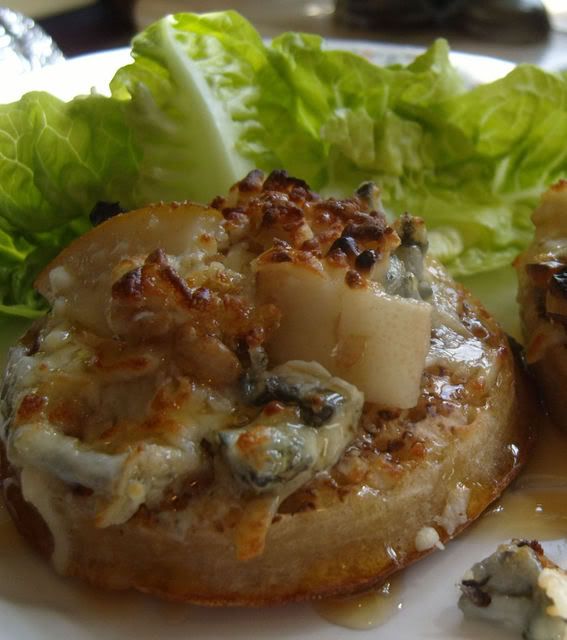 *Crumpet Pizzas*
Serves 4 as a snack or two as a main course
Crumpet pizzas are
sooo
simple to make and so very tasty when you are done. You can have a tasty snack or lunch on the table in under 15 minutes. I like to serve them with some simple salad leaves and a drizzle of honey. Pears, blue cheese, walnuts and honey have such a wonderful affinity with each other. You can use other toppings as you wish, they're all good, but this is my favourite version.
4 crumpets
8 ounces of blue cheese, cubed
4 ounces mozzarella cheese, cubed
2 ounces of chopped toasted walnuts
1 large conference pear, cubed (peel or not as you like)
runny honey for drizzling
Heat your grill (broiler) to high. Place your crumpets on a baking sheet and toast them lightly on each side until golden brown, about one minute on each side. Remove from the oven.
Now all you do is pile the cheeses, pear chunks and walnuts on top of each toasted crumpet and then bang them back under the grill, a little bit further away this time than when you toasted the crumpets. Probably a good 5 or six inches. Watch them carefully. You only want to grill them until the cheese is bubbly oozing and
meltingly
delicious. Remove from the oven and let them sit for a few minutes before removing to warm plates and drizzling with some runny honey to serve.
These are absolutely delicious. The cheese melts into all those toasty little tunnels of the crumpets. I think the correct word to use is "
SCRUMMY
!"