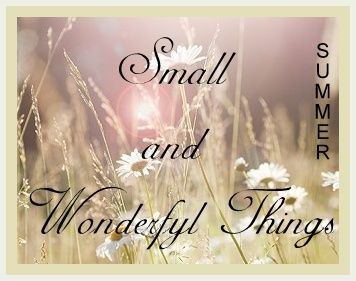 "The world is fairly studded and strewn with pennies cast broadside from a generous hand. But who gets excited by a mere penny?...It is dire poverty indeed when a man is so malnourished and fatigued that he won't stoop to pick up a penny. But if you cultivate a healthy poverty and simplicity, so that finding a penny will literally make your day, then, since the world is in fact planted with pennies, you have with your poverty bought a lifetime of days. It is that simple. what you see is what you get." ~Anne Dillard
A few of the small and wonderful things which bring untold joy into my life. It's the small things in life which truly mean the most. Simple abundance . . . it's the best.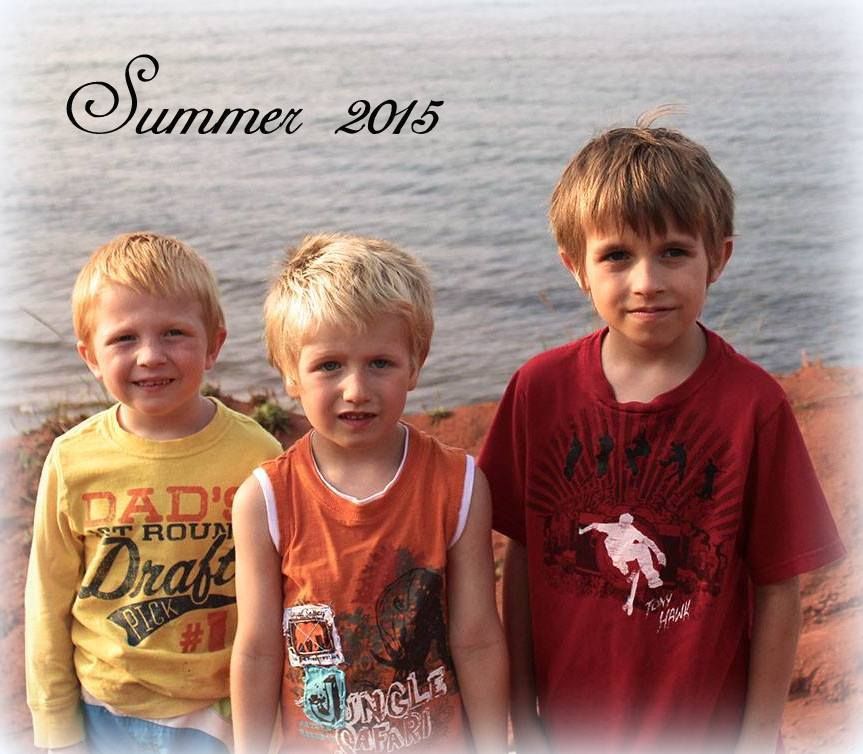 Three handsome grandsons enjoying the remainder of their summer holidays. From left to right that is Josh (7), Jake (5) and Jon (9.) And what better way to enjoy it than with some ice creams!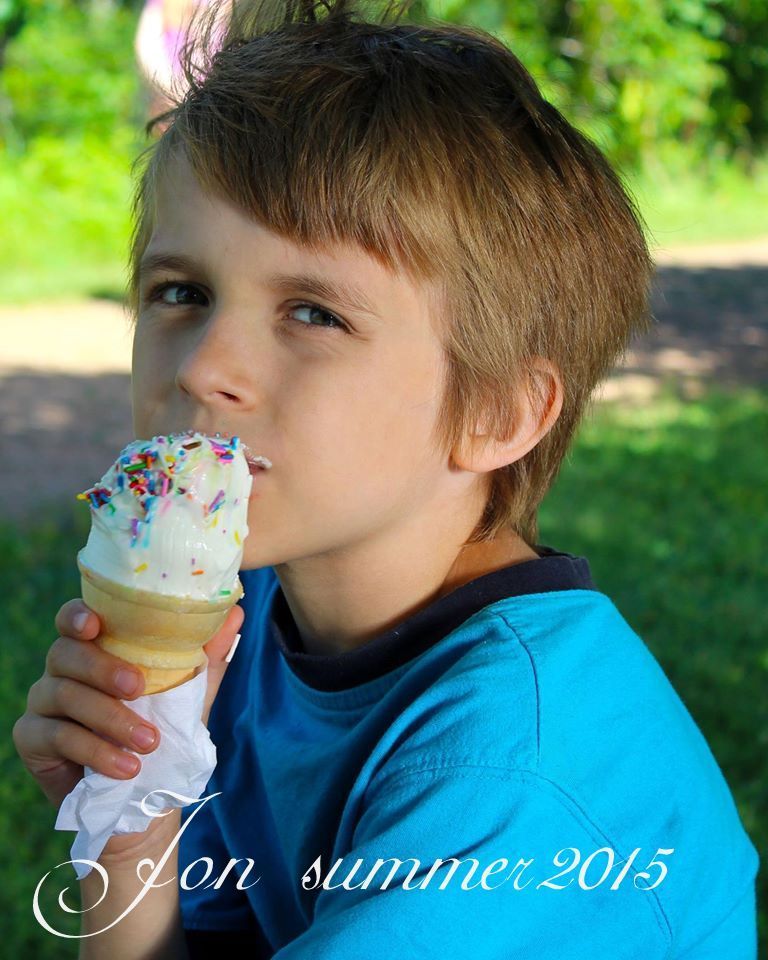 They love them dipped in sprinkles. To me, it would be like eating an ice cream dipped in gravel . . .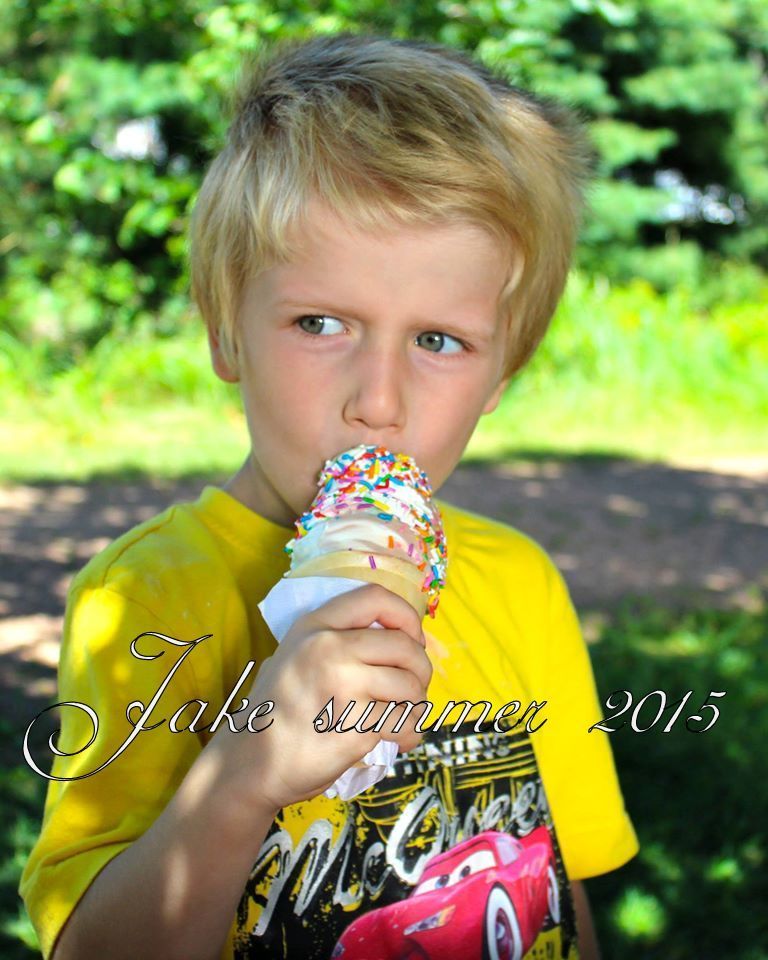 But these lads are loving them!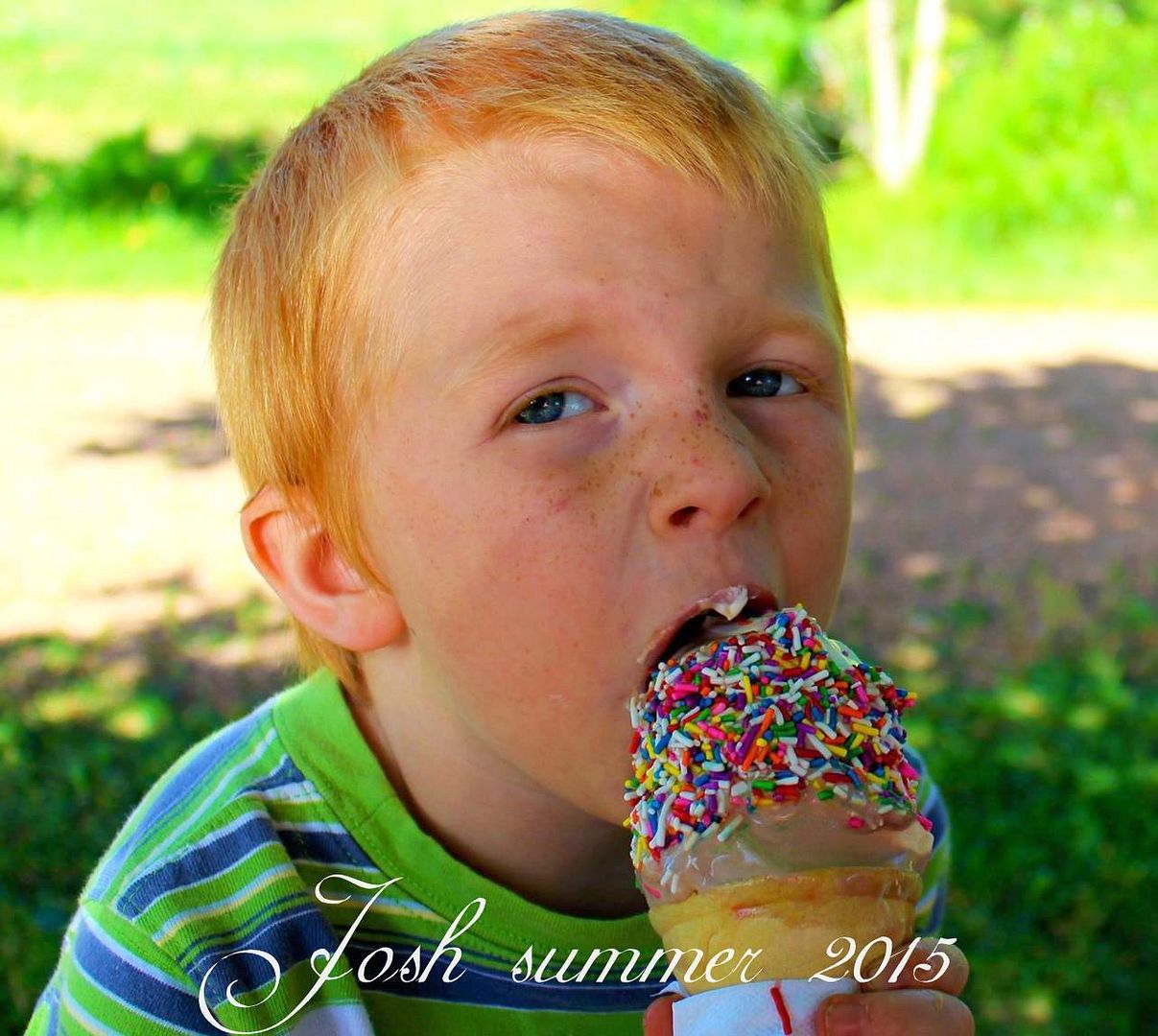 And I am loving "THEM!" My son got a new camera and he is taking some brilliant photos with it. We spent quite a while talking on facetime yesterday. (Why do I always look my worst on that thing! Someone should invent a selfie stick for the iPad so that you don't always have to hold it on your lap or in front of you at an awkward angle!)
This is a photo he took of a fox down by the bridge to PEI, (PEI side) early yesterday morning just as the sun was coming up. I think it's just brilliant.
And this is one he did of a lighthouse. If I am not mistaken this looks like the same lighthouse his Great Grandfather was the lighthouse keeper of . . . but I could be wrong. I think my son has inherited my artistic eye. That makes me smile.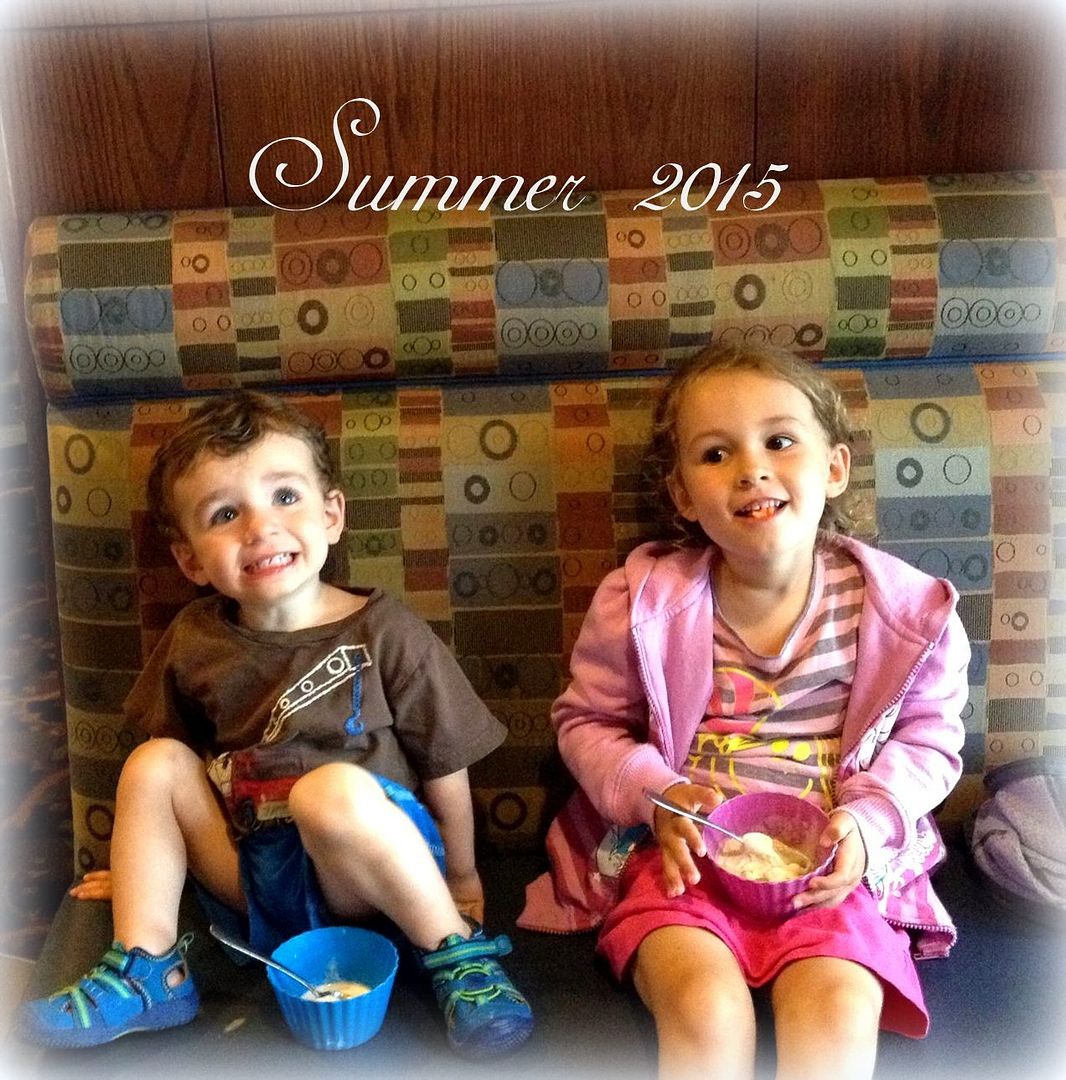 I am loving these end of summer pics. That's Cameron (2) and Maryn (4 1/2) also enjoying ice cream, albeit theirs is in a bowl.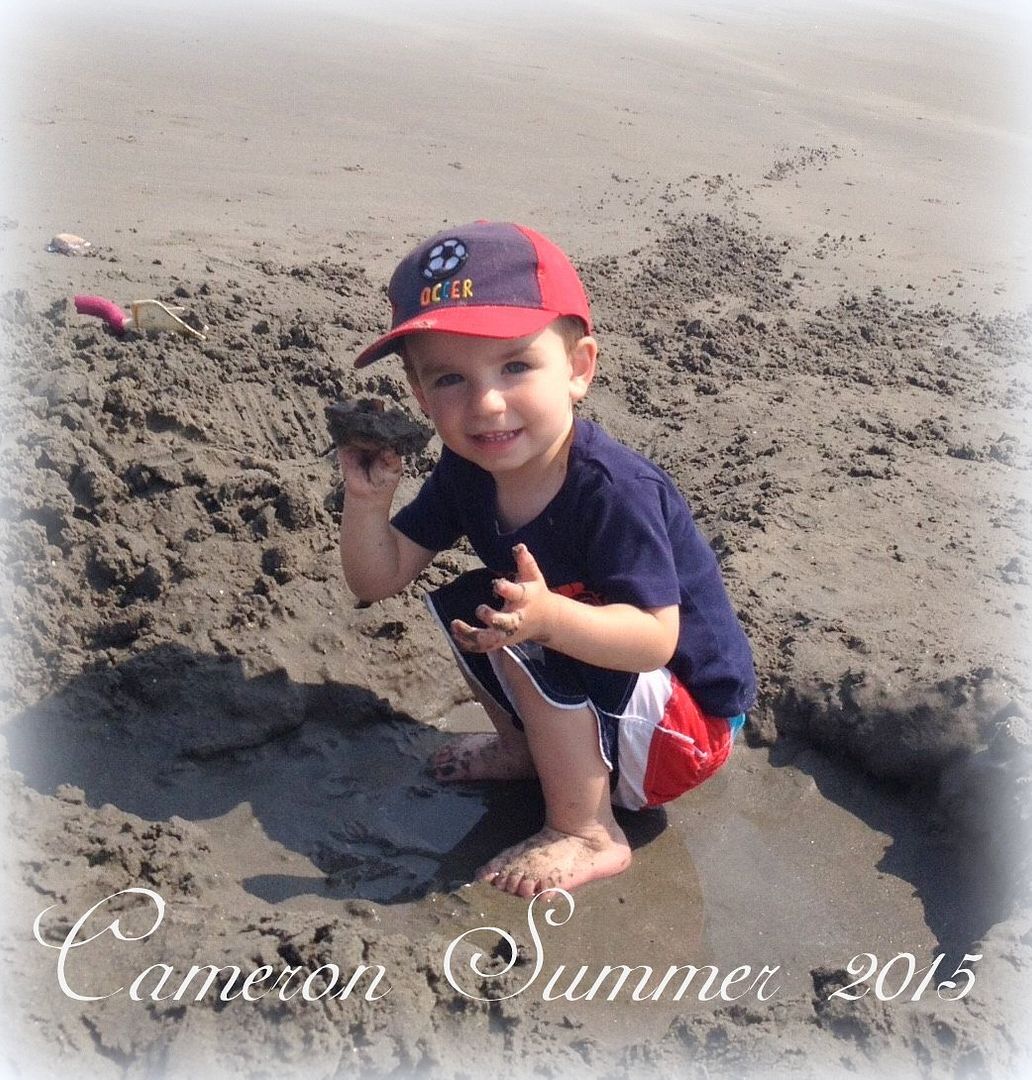 Little boys and dirt go together like peas and carrots don't you think? He's growing like a week. I wonder how long it will be before I finally get to meet him in person . . . sigh . . .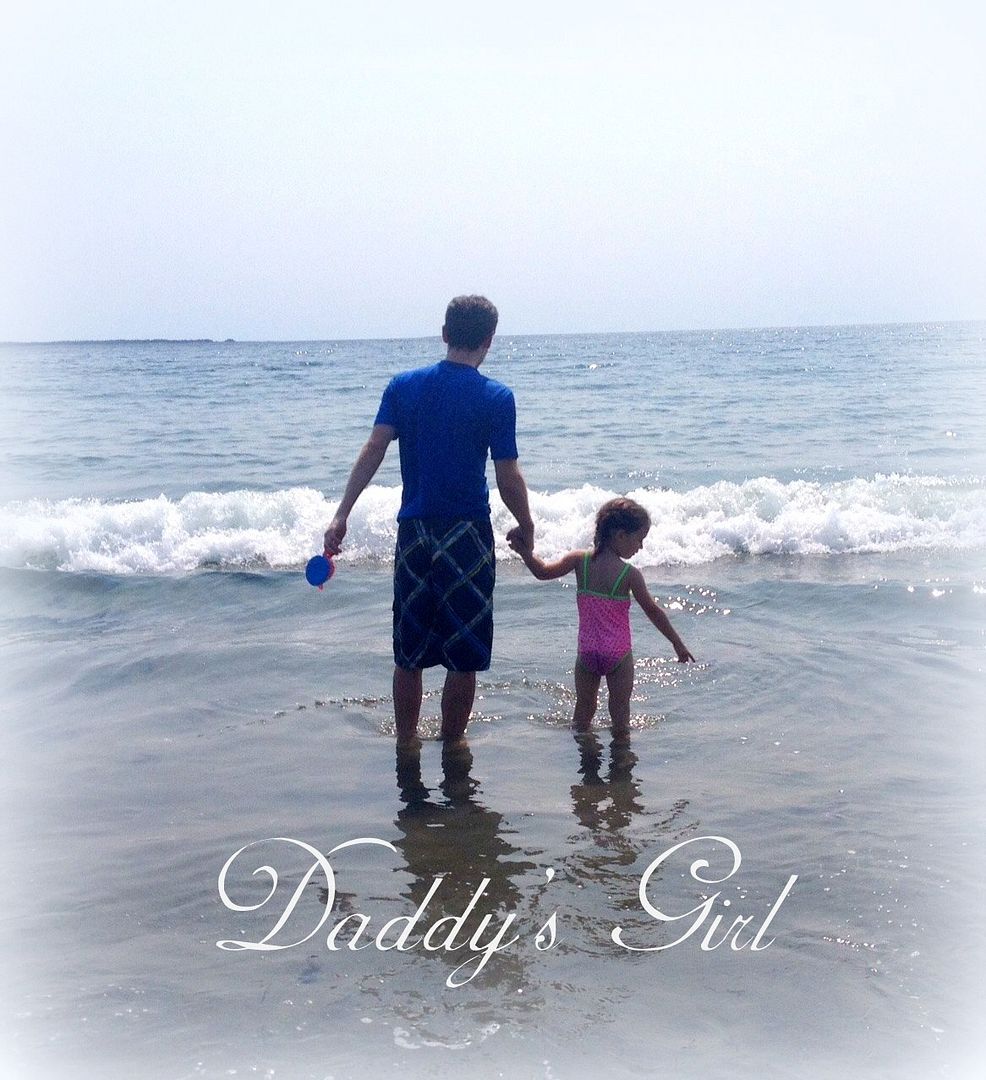 I love this one . . . I think it's very poignant. I wish I had photos like this of me and my dad . . .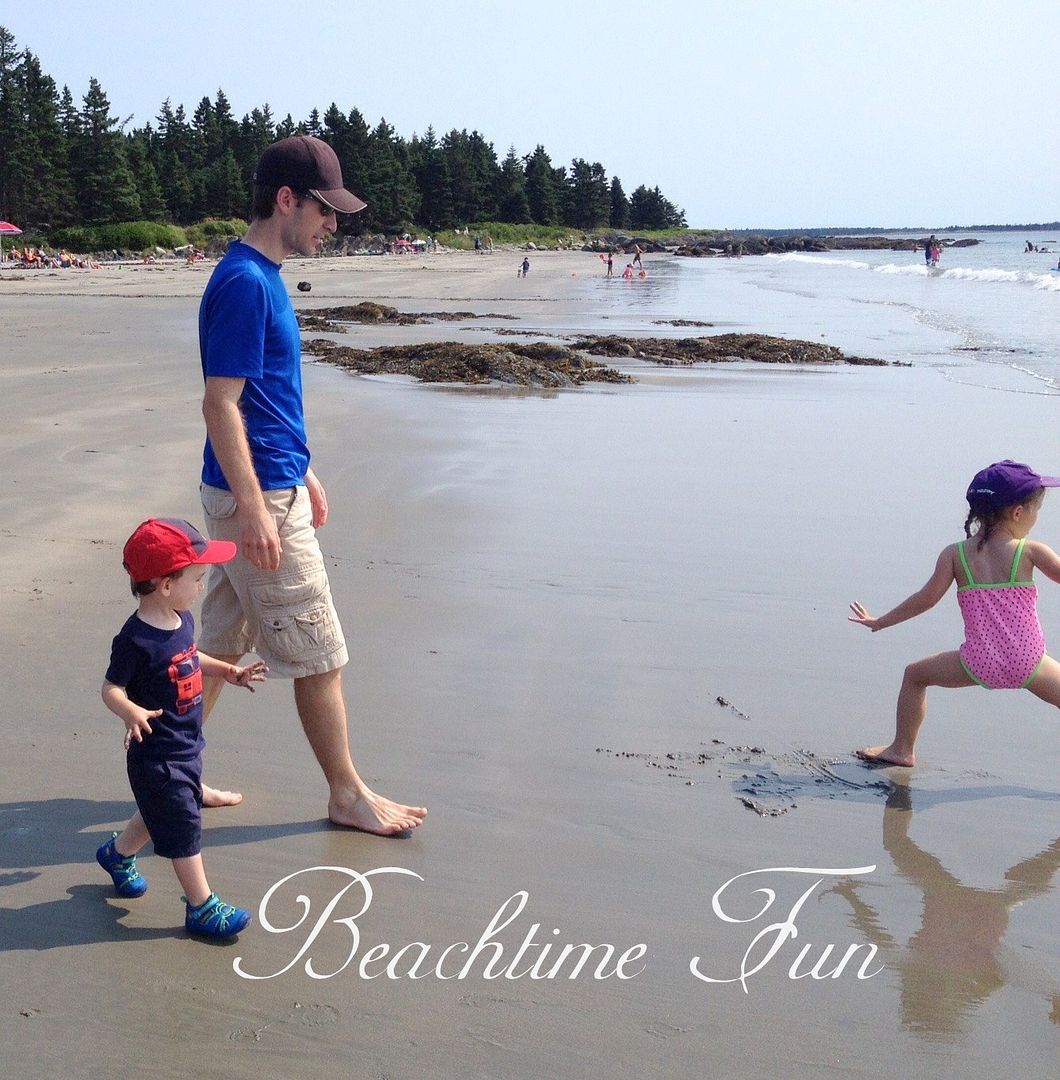 Personality plus here. I think someones vivacity is shouting out loud and clear here!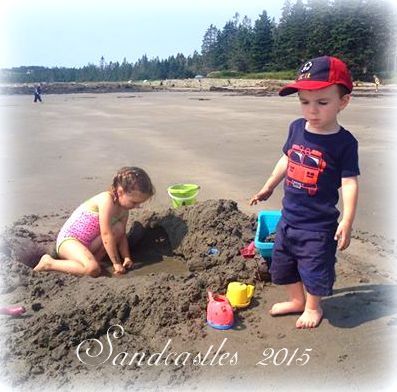 Oh how I love them . . .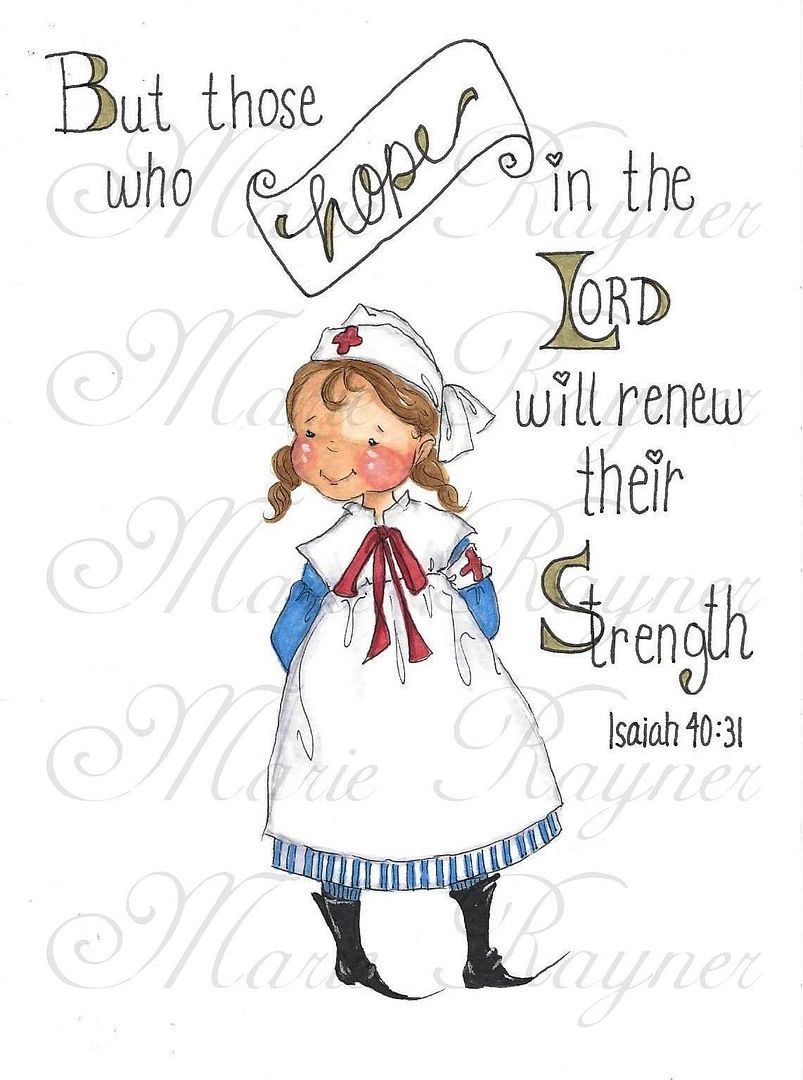 I did this late yesterday afternoon after I had my weekly phone call with my parents. Todd was watching icky men movies . . . pirates and stuff. Blah! And so I thought I am going to go and colour and so I did.
And that's my small and wonderfuls for today. Last one for August! The next one I do will be in September. Hasn't the summer flown by quickly?
A thought to carry with you through today . . . .
❥✻❥.¸¸.✿¨¯`❥✻❥¸¸.✿¨¯`❥✻❥.¸¸.✿¨¯`❥✻❥
"God doesn't care nearly as much about
where you have been as He does about
where you are and,
with His help,
where you are willing to go."
~Jeffrey R Holland
❥✻❥.¸¸.✿¨¯`❥✻❥¸¸.✿¨¯`❥✻❥.¸¸.✿¨¯`❥✻❥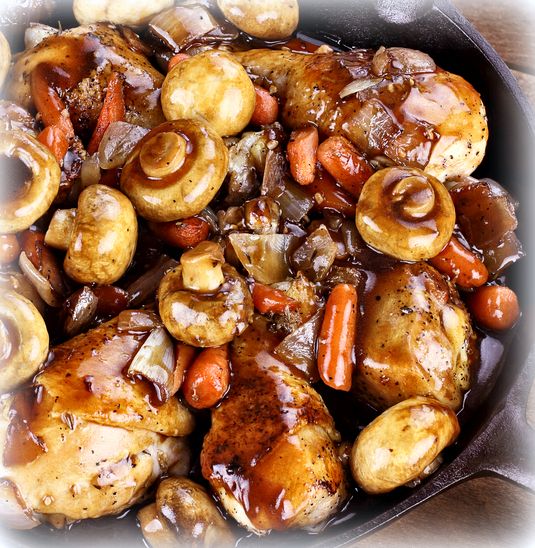 Cooking in The English Kitchen today . . .
Coq au Macon Rouge
. A fancy way of saying Coq au Vin.
I hope your day and week ahead is filled with a multitude of small and wonderful things. don't forget!!
═══════════ ღೋƸ̵̡Ӝ̵̨̄Ʒღೋ ═══════════ ⊰✿░G░O░D⊰✿⊰L░O░V░E░S⊰✿⊰░Y░O░U░⊰✿
═══════════ ღೋƸ̵̡Ӝ̵̨̄Ʒღೋ ═══════════
And I surely do too!