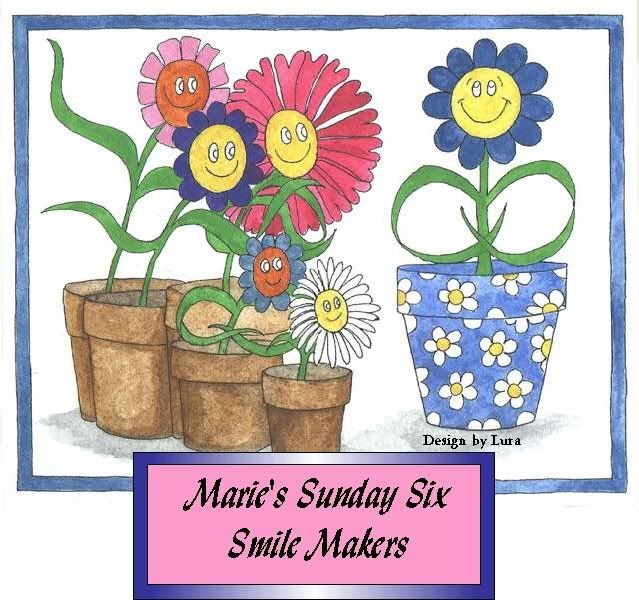 Can it be possible that this is the last Smile Makers post for July and indeed the last day of July! My goodness but the summer is just flashing by! It's hard to believe it is already half way over! I thought it would be fun to share six summer memories with you this morning . . . six summer memories from my childhood that make me smile!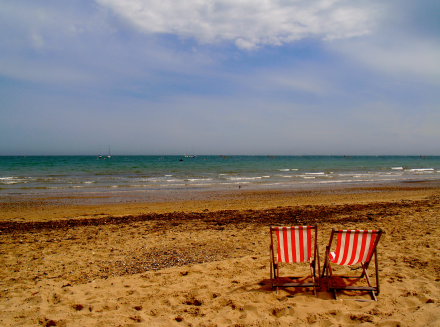 We never had holidays as such when I was a child. We had days out, and precious few of them. Sometimes we went with my dad to various locales where he would be playing with the Armed Forces Station Band in parades and such. Who doesn 't love a parade??? We always did and I can remember always feeling very proud as we watched my father march past us! We lived near a beach though and so summer always meant a day or two out to the beach. The water was always cool and the sand always warm and there was a real holiday feeling in the air. If we were really lucky we got to go to Winnipeg Beach, which was somewhat of a seaside resort in a way. There were rides and rollerskating, candy apples and candy floss! Happy summer memory and smilemaker number one!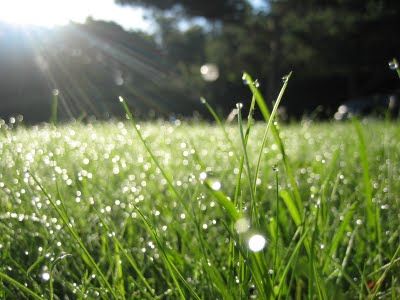 Being allowed to go barefoot and running through the grass. I loved the way it felt beneath my toes . . . all cold and refreshing. We were either barefooted or wearing flip flops the whole summer through! We hardly ever wore shoes, except to church or if we had to go in to town, which didn't happen very often. I was saying to Todd just the other day that when I was a child we never ate out in restaurants or anything like that. Today's children eat out a lot and I suppose it doesn't feel as much like a treat as it did to us way back then! I wonder do they still appreciate the feel of grass beneath their feet??
Smile maker number two.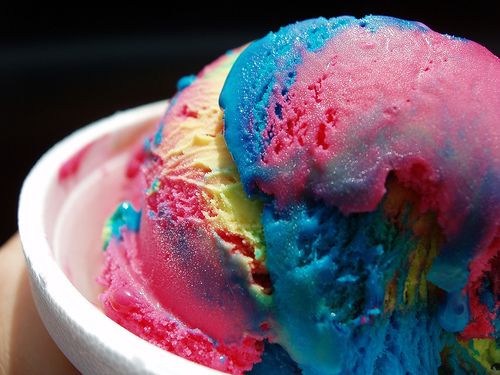 Rainbow Ice Cream!!! Sometimes in the summertime my father would treat us to Rainbow Ice Cream Cones down by the warf in Gimli, Manitoba where we lived. I don't think anything ever tasted as good as those did! It was kind of minty and sweet and oh so cold! We never had anything like that at home, or only very rarely so a summer ice cream was a real treat! Our milk man used to carry popsicles in his milk truck and sometimes my mother would treat us to one. They broke into halves and we would each get a half. I don't think anything ever tasted as good as those popsicles did!
Smile maker number three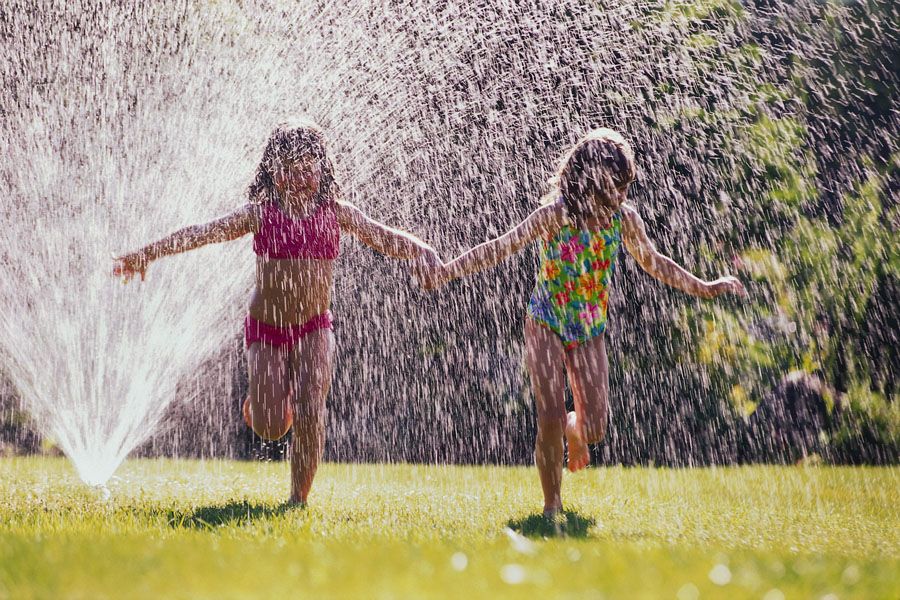 Running through the sprinkler. On really, hot, hot summer days my mother would let us put our swim suits on and run through the sprinkler. It was always so refreshing and so much fun! Oh how we loved it. We laughed and squealed with delight. The water always felt so cold and this was one of our absolute favourite things to do! Oh how I wish I could be a child again for a few minutes, so I could run through the sprinkler with abandon! Oh, I know I could do it today . . . but somehow it probably wouldn't have the same flavour and feeling as it did when I was a child!
Summer smile maker number four.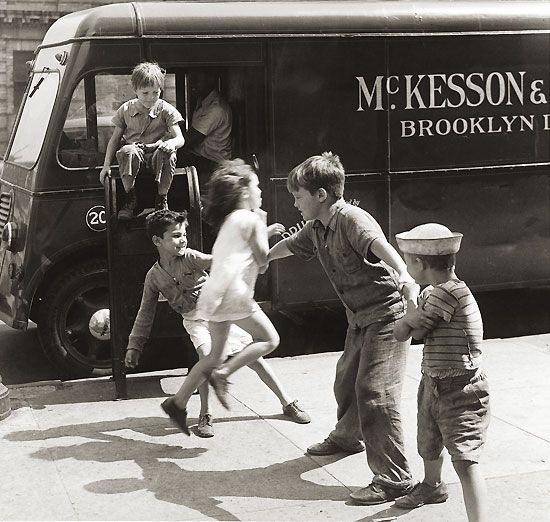 We mostly made our own fun in the summertime when I was growing up. All the children in the neighborhood of an age (not too young and not too old) would gather together most days or evenings and play games together, and there was no end to them either. We would play red rover, or red light green light . . . frozen tag, or monkey in the middle . . . we never got tired it seemed and we never got bored. We ran and played from sun up to sun down. We climbed trees, and went on hikes. We rode our bicycles en pack . . . we had picnics with peanut butter sandwiches to eat and flasks of coolaid to drink. We had fun full stop!
Summer Smilemaker number five.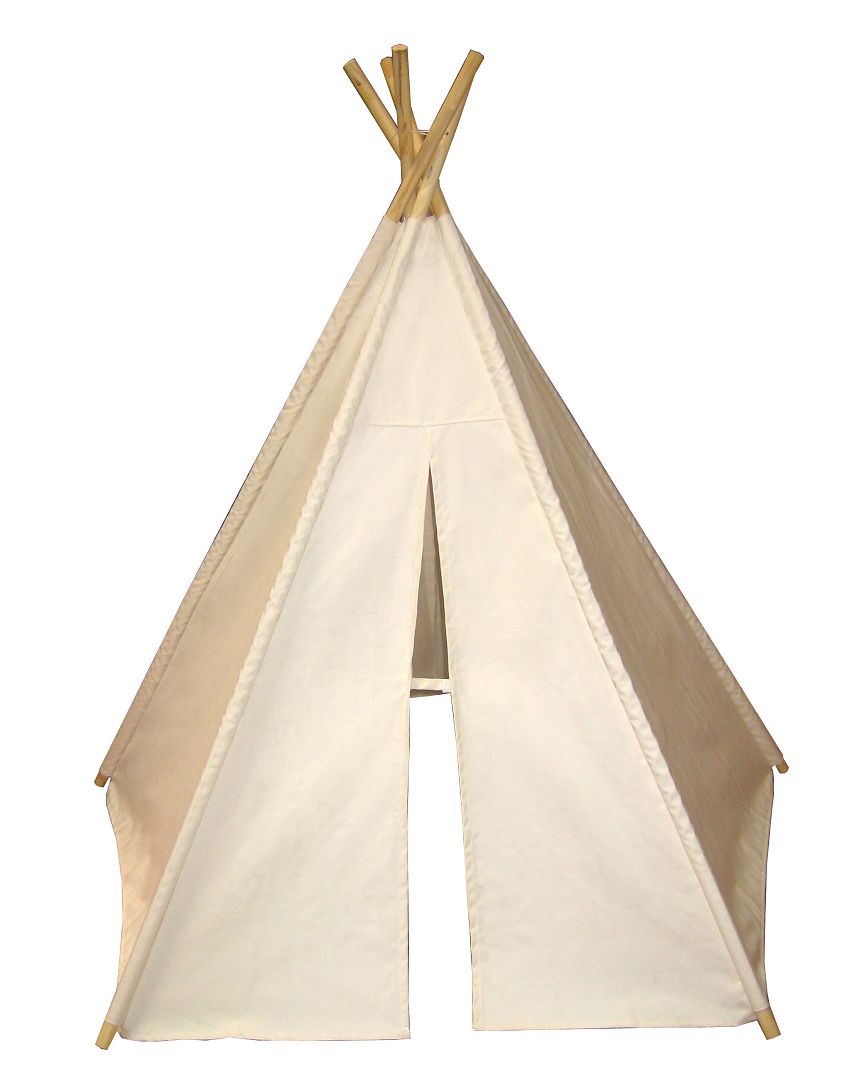 For a few years when I was a child we were the proud owners of a tee pee! It didn't look quite like this one . . . ours was bright orange and had Indian symbols on it and a big black Red Indian painted on the side. It had a flap that opened and that you could tie shut and it smelled kind of wierd . . . a smell that's hard to describe . . . sort of like crayons, and petrol, but not quite. We'd sit in it for hours on hot summer days . . . I can still hear the hum of the insects in the air . . . and feel the grass under my legs . . . and that smell. This was our little kingdom and it was oh so precious to us. I don't think at my age now I would quite appreciate being able to sit in a smelly tee pee on the grass, but it sure felt special way back then!
Smile number six.
I could go on and on about these precious summertime memories I have . . . there are so many more than this . . . but alas I have to go and get ready for church now. I hope that perhaps these memories of mine may have triggered some happy summer memories of your own. I would dearly love to hear them if I may! Please feel free to share!! And have a wonderful Sunday!
Here's another precious summer memory, which is also a delicious one . . . Blueberry Cobbler!!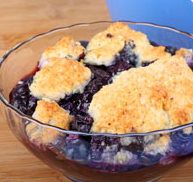 *Blueberry Cobbler*
Serves 8
Printable Recipe
Sweet blueberries baked beneath a buttery biscuit topping. Delicious! You'll want to serve this with some vanilla ice cream for a real taste treat!
For the filling:
5 cups blueberries
2 tablespoons cornstarch
1/2 cup sugar
1 tablespoon lemon juice
for the biscuit topping:
1 1/2 cups all-purpose flour
1/3 cup sugar
1 1/2 teaspoons Baking Powder
3/4 teaspoon salt
1/4 cup butter, cut into small pieces
1/3 cup water
2 teaspoons vanilla
For the topping:
1 tablespoon sugar
1/2 teaspoon cinnamon
Preheat the oven to 200*C/400*F/ gas mark 6. Have ready an 8 cup baking dish.
Mix the filling ingredients together in a bowl and then dump them into the baking dish.
Blend together the flour, sugar, baking powder and butter, using your fingertips, until the butter is like large flakes of oatmeal. Add the water and the vanilla, stirring just until it forms a dough. Drop 8 mounds of the dough on top of the blueberry mixture.
Stir together the topping ingredients and sprinkle over top.
Bake for 40 to 45 minutes, or until the biscuit topping is golden brown and cooked through, and the berries are bubbling below.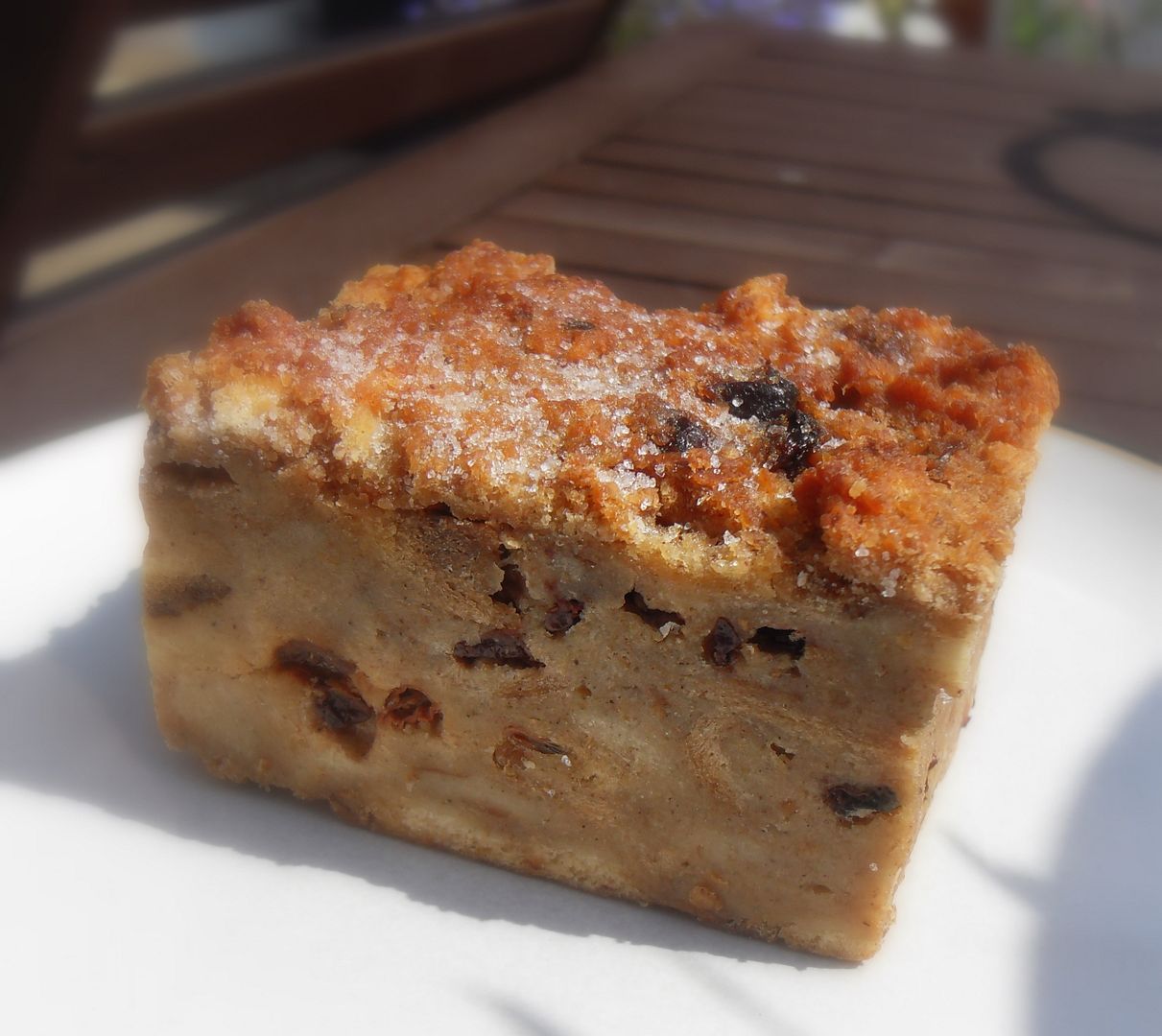 In
The English Kitchen
today, a day trip to Llangollen (Wales) and some good old fashioned Bread Pudding! (Including Video)