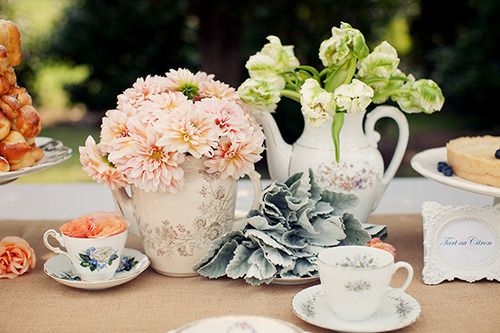 After an afternoon of messing about with the computer and my new phone yesterday it dawned on me that for all the fact that we have these new time saving devices in our homes . . . we somehow seem to have far less time on our hands than we had even five years ago! The computer wasn't letting me on line and as for my new phone . . . well, I have decided that I must be totally an idiot with fingers the size of hammers! It is one of those new fangled touch screen ones and I am having a really hard time catching on to all it's bells and whistles. I am still not even sure how to answer it!!!
I had been trying to upload a picture that I took on it onto the computer and never did figure out how to do it. I can't believe I am that thick, but obviously I am!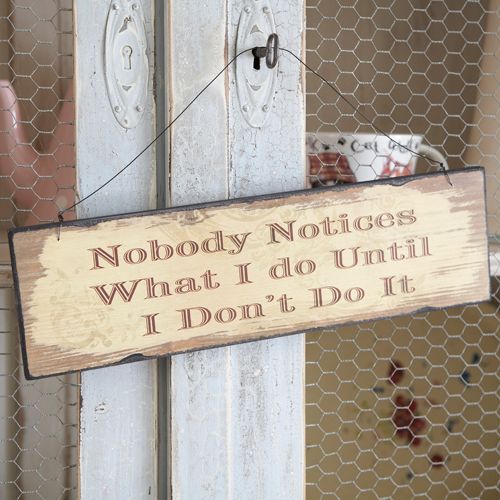 Twenty years ago I just could not conceive of ever having a computer in my home actually . . . or a telephone that I could carry around with me wherever I went, or even why anyone would want or need those things! Now, I couldn't live without either one. Oh, I know, . . . I
could
live without them, but I wouldn't want to! Our first home computer was remarkably slow compared to the one I have now. It used to take me fifteen minutes just to dial up and then when I did, another ten or so to get into my e-mail. Once in I quickly read them and then went immediately off line again as I was paying by the minute to be online. No broadband or unlimited minutes then, and this was only about 13 years ago.
We resisted getting a mobile telephone for a long time, but then, about 8 years ago now, some friends of ours had gotten a new one and gave us their old one. We thought to ourselves at the time . . . well, it
would
come in rather handy if we broke down in our car or some such. That phone lasted us a couple of years before it cracked up and by then we definitely wanted to have one and so we went to buy a new one and they were so cheap we ended up getting two, one for Todd and one for me. There was no looking back after that! I could text him from work if I needed anything bringing up to the Big House. We could contact each other if we lost each other in a shop. I could text him if I had sent him to the shops and remembered something that I had forgotten to put on the list after he left! There was no end to the convenience of it!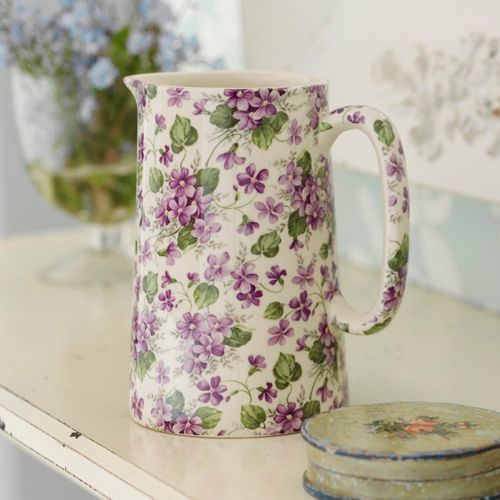 In fact it was so annoying to be without one that last summer when we were in Canada, we went out and purchased one to use over there as we didn't want to drive all the way over to New Brunswick and back without being able to use one. We did not want to drive that long distance without being able to call a breakdown service or the police, should we need them. We also wanted to be able to get in touch with my children if we got lost or some such.
It's odd how dependant we become on these things in such a short time isn't it? We fill our days and hours with modern technology and our days become seemingly shorter and shorter, and we complain about not being able to find the time to do all the things we want to do.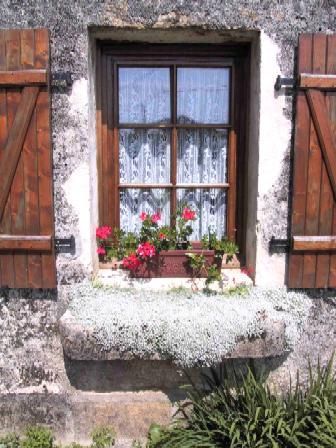 Truth is though . . . time isn't found lying around. Like most of the things we deem worthwhile in life . . . good friends, good books, and good food . . . finding time takes effort. As Charles Buxton once put it . . .
"You will never find time for anything. You must make it."
And that's my two penneth for today! ☺
Here's a deliciously fresh and quick salad to make for these warmer days, although this morning it does feel decidedly cool out there! I love salads made with all sorts of ingredients. This one in particular is one of our favourites because it is colourful, crunchy and very tasty. You can also add a tin of corn niblets, well drained to the mix if you want even more colour!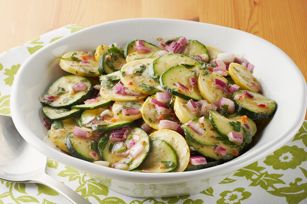 *Courgette and Parsley Salad*
Serves 4
Printable Recipe
A delicious salad that is easy to make and colourful. Just perfect for when you have a glut in the garden. You can use a mixture of green and yellow courgettes as well. Very Pretty.
2 courgettes, thinly sliced (Zucchini)
1 cup of finely chopped red onions
2 Tbsp of chopped flat leaf parsley
1 TBS good quality Pesto
1/4 cup of Creamy Italian Salad Dressing (See below)
Combine all the ingredients in a bowl, cover and then chill for several hours before serving in order to allow the flavours to meld. Delicious and easy!
*Creamy Italian Salad Dressing*
Makes 2 cups
Printable Recipe
This is easy to make, delicious and will keep for several weeks in the refrigerator. Do plan ahead as it needs to be made the night before you want to use it, or early in the morning on the day.
1 cup of good quality mayonnaise
1/2 cup red wine vinegar
1/2 cup olive oil
1 TBS water
1/2 tsp salt
1 tsp sugar
1/2 tsp freshly ground black pepper
1/2 tsp of Italian herb blend seasoning
1 clove of garlic, peeled and finely minced
Combine all ingredients in a large mixing bowl and whisk vigorously until emulsified. Refrigerated overnight for best results, but may be served immediately. May be stored for several weeks in the refrigerator. Stir well before serving.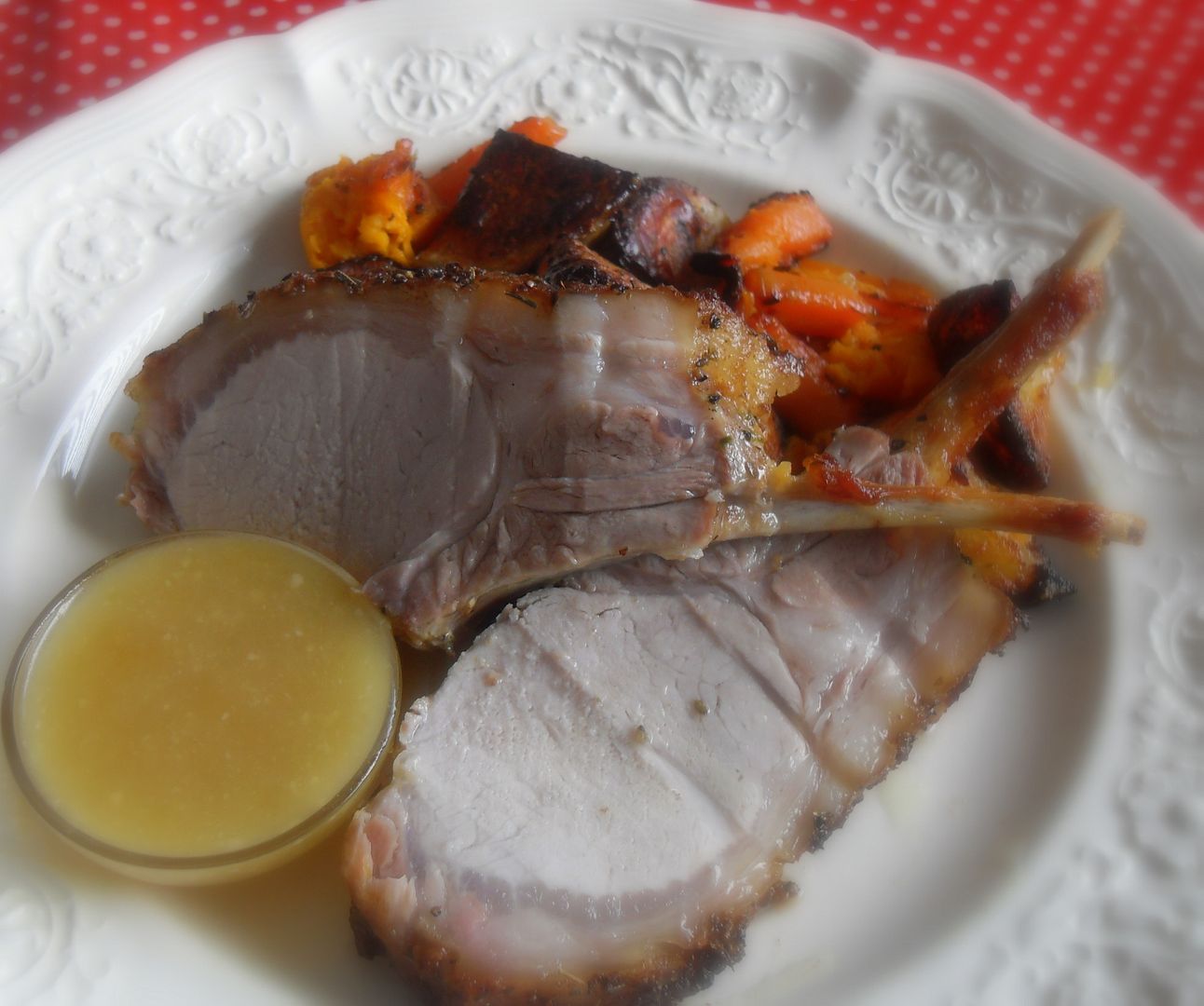 In
The English Kitchen
today a delicious Roasted Rack of Pork with Roasted Roots and a Gooseberry Horseradish Sauce.
Also do be sure to check out my trip to
Jimmy's Farm Post
! You can see how I spent the day on Monday!!