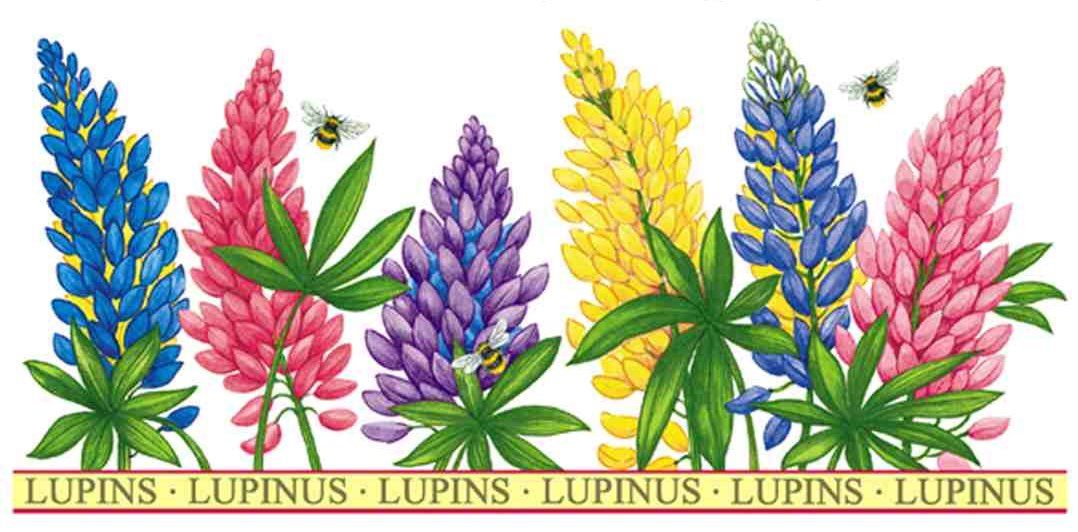 I put it in a safe place, of that I'm very sure,
I knew it was important to keep it quite secure,
So, why, now that I'm searching in every little nook,
Do I know I'll never find it until the last place that I look??
~unknown
This made me chuckle because I do this same thing all the time!! I am always putting things somewhere to keep them safe and then not being able to find them when the time comes I need them, my place of safety having become a little bit "too safe!" I suspect I am not alone in this either!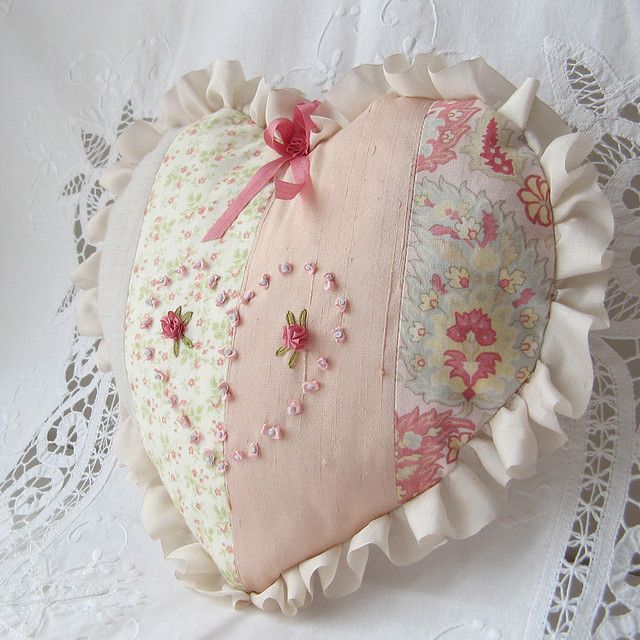 Yaaaayy!! We've finally almost finished the craft room. I still have a ways to go, but I can finally walk around in there without stepping on anything! What a chore it was and I'm afraid that Todd and I almost bit off each other's heads at one point, but at least we've made great inroads and I can see the light at the end of the tunnel now!
We had frog spawn in our pond this spring and we watched it hatch into what seemed like millions of tadpoles and then those millions became only a few, one of which was quite large the last time we saw them, and we could definitely see some legs on them . . . . and then even those few disappeared and we began to despair. We thought for sure that they had either been eaten by birds or the gold fish in the pond . . . we weren't sure if they ate tadpoles or not. I know too, though . . . that tadpoles will eat each other! (I know . . . ick!!)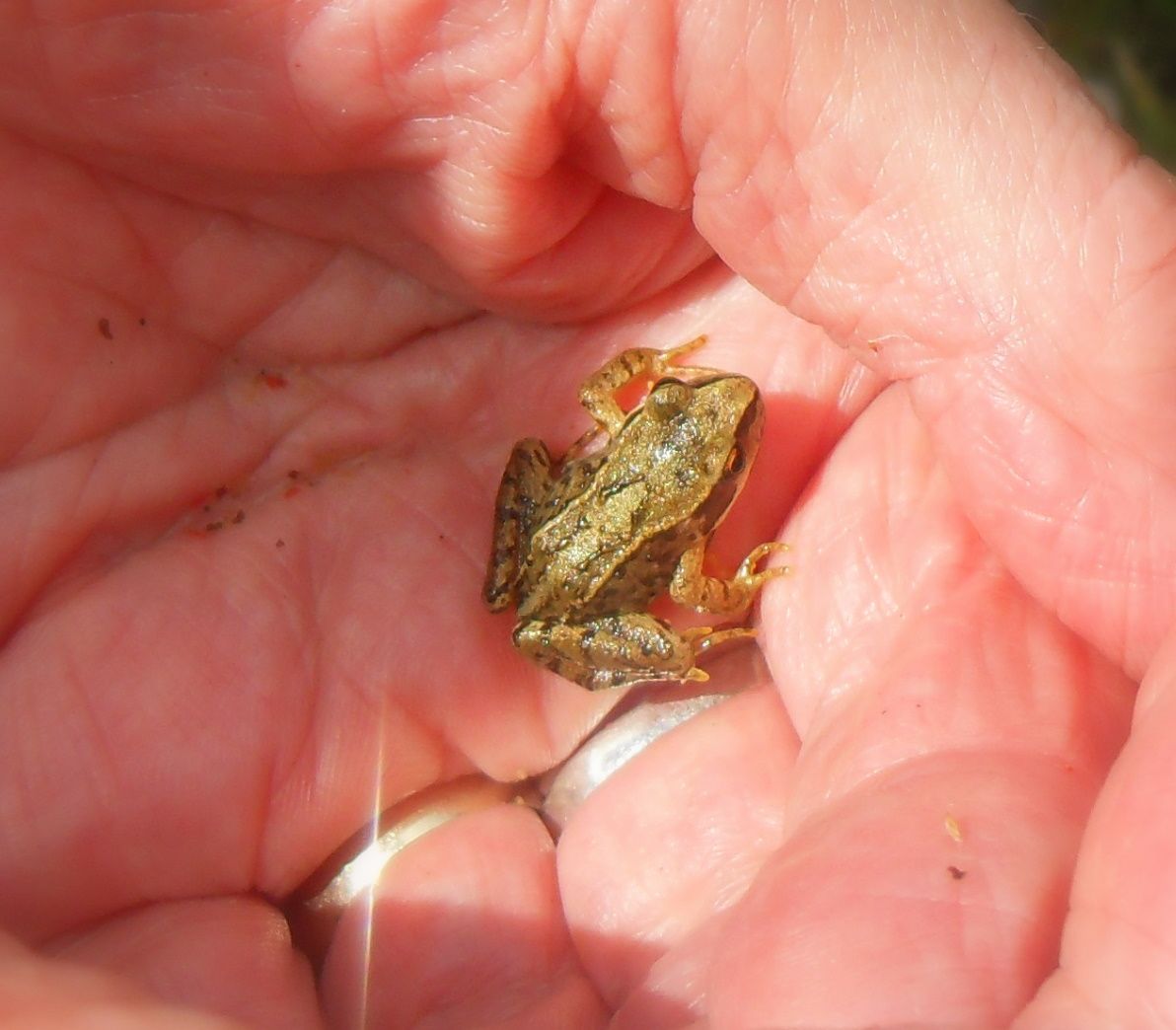 Just look at what Todd found in the grass by the pond yesterday!! Isn't it cute! A sweet little frog! Of course I had to snap a picture before we set him back upon the rocks to sun himself. To say we were both thrilled is to say the least! We know that at least one survived and have our fingers crossed now that he doesn't get eaten by a bird or cat, or something else!!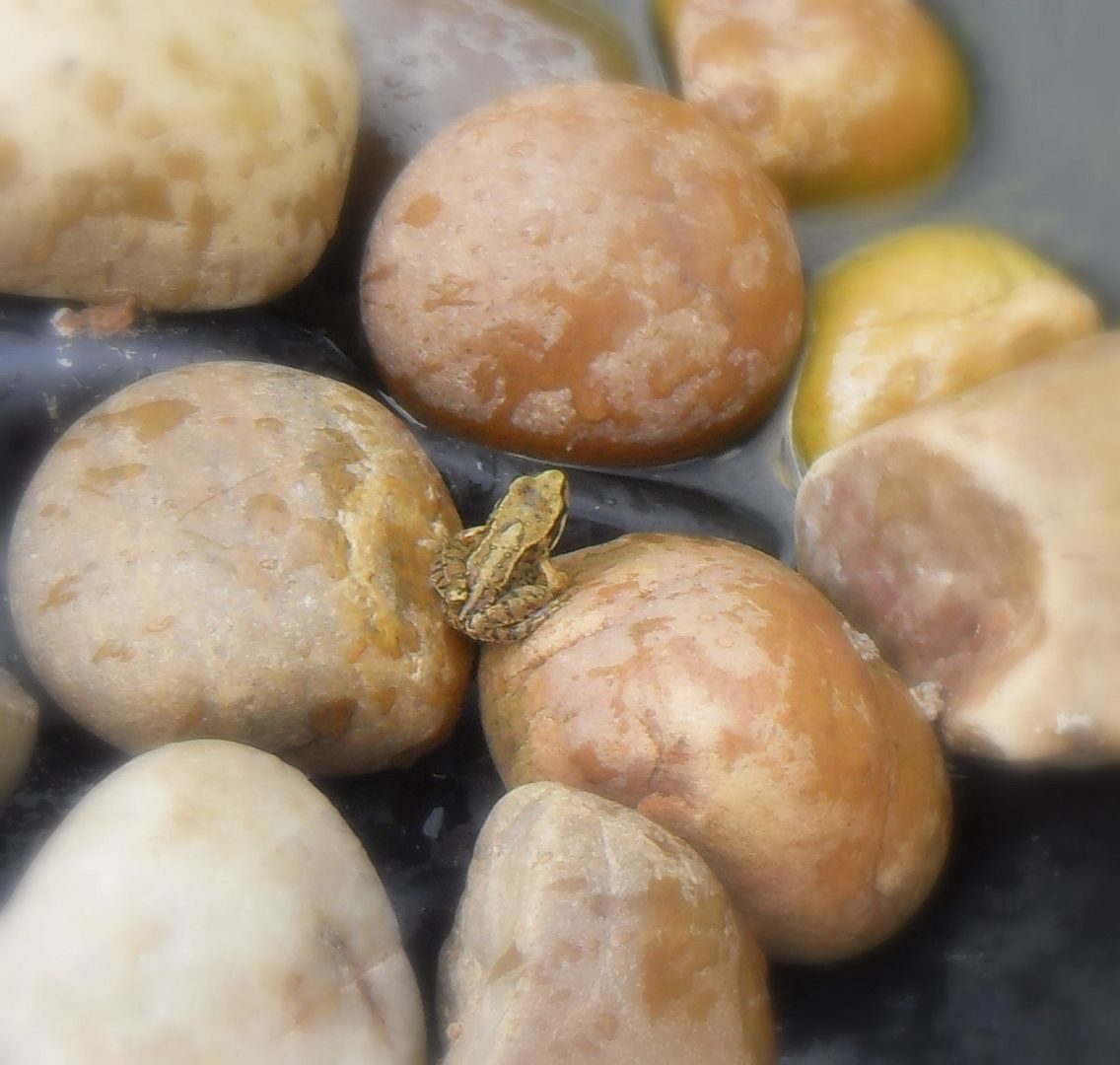 Good news on Mitzie's weight loss too! She has managed to lose 400grams in a month, so is on the right track! I thought after the cheesecake episode last week, she would surely have put some on, but she has not. Relief!! I hate going to the Vet and being lectured on her being overweight. We spent a bomb on a special dog food for obesity, so I am glad to see that it is working. She doesn't really like it much, but I mix a little bit of something she does like with it in the morning and then a bit of raw minced beef in with it at night and so far so good!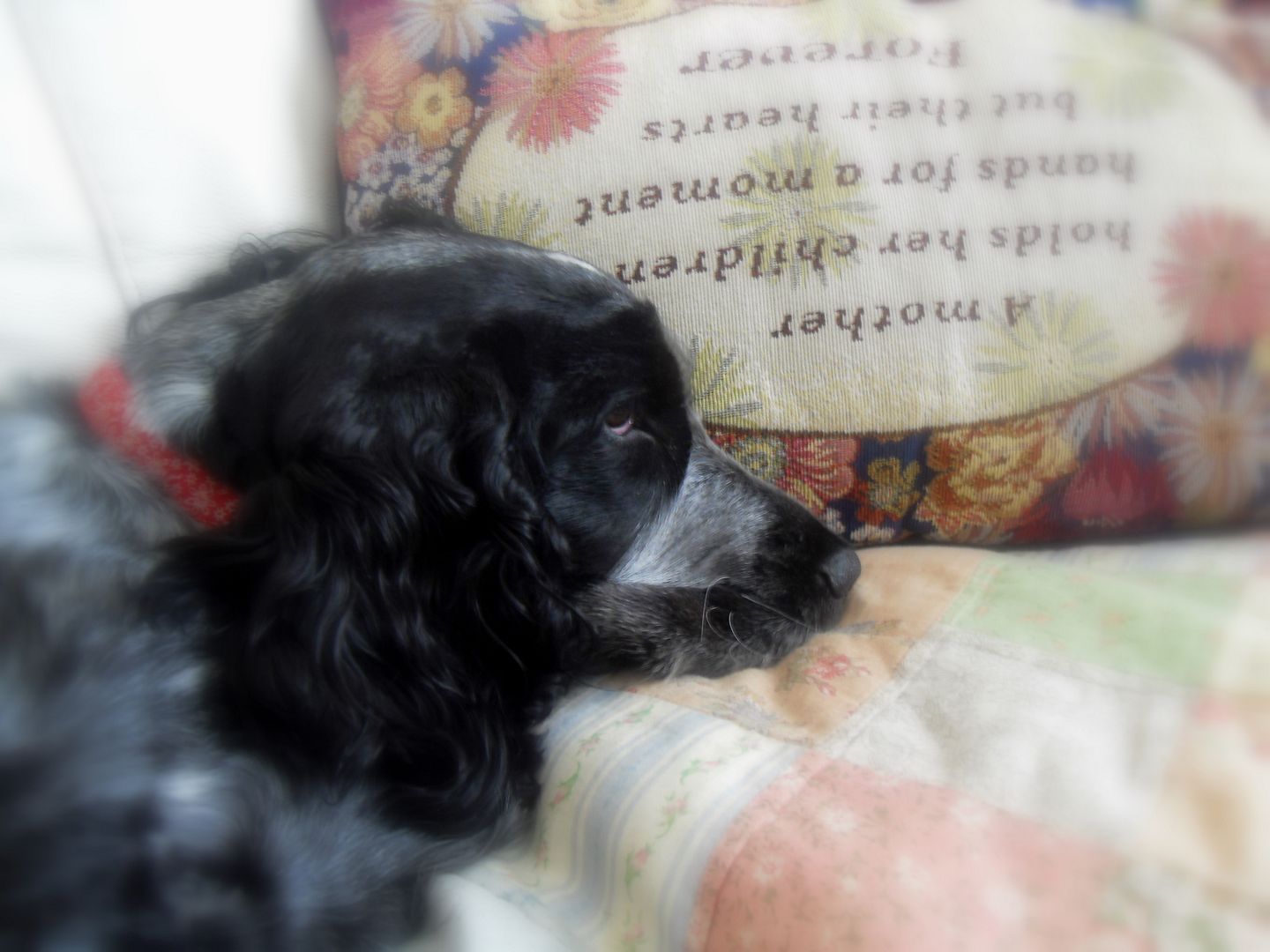 I know how she feels though for I have had a week of total lack of control on the eating front. I suppose it started with my trip away . . . although in all honesty I didn't really over do it on any day, but did eat a bunch of things I should not be eating . . . like a cooked breakfast, thick chips cooked in pork fat (YUMM!!), a candy bar, some indecent Guu Naughties, a handful of Hotel Chocolate Chocolates, a packet of crisps to name but a few things, culminating in a packet of light crisps yesterday and a carvery meal. OH, and let's not forget the quick lunch we had at McDonalds the other day. I wonder why it goes like that . . . you have one foot on a banana peel and then it's not long before you are sliding down that slippery slope! Oh well, as they say, if you fall off the horse, hop back on and so . . . I am!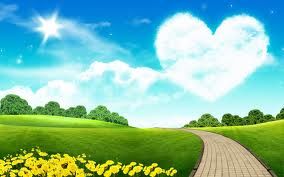 I read on the News yesterday about a woman who had lay dead in her apartment for over 8 years! Her only relative being a sister in law that she had fallen out with, who finally after 8 years had tried to get back in touch. The police found her skeleton remains. I think that is such a sad statement on society today!! It breaks my heart that someone could be dead for that long and not be missed. I think we are all guilty of it on some level however . . . we try not to be intrusive on our neighbours lives . . . in fact sometimes we barely speak to each other and if we don't see one for a while, we assume they are on holiday. I think we need to try to be a little more friendly and a little more intrusive. I think there must be a happy balance to be found in between being a nuisance and being a pest!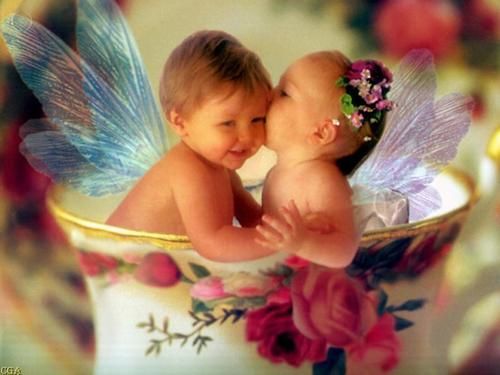 Finally, I was pleased to read of a friend's good news this morning. A friend of mine had had a positive smear test last month and had been in bits since, with worry, as anyone would be. Something like this happening to someone you know and love, is scary for everyone involved. Yesterday she had good news when she went for her colyscopy. It was only inflammation! Whew!! I think as we get on up into our fifties and our sixties, these little scares happen more and more frequently, and I have come to really be grateful each morning when I get up and nothing is wrong! I have come to value the treasure and joy to be found in each day, no matter how small, and to realize that each day that comes to me is truly a blessing indeed. Our days are numbered and it's up to us to make sure each one counts!
And I have babbled on long enough this morning, I know . . . so will end now with a recipe as I always do. Today a delicious Chicken Salad with a Mexican flavour! Something a little bit different and a great way to use up any leftovers you may have in the fridge after the Sunday lunch! If you wanted to, you could add a drained tin of sweet corn or black beans to this with most delicious results, or not . . . it's all up to you! I'd just scatter them over the lettuce before adding the chicken.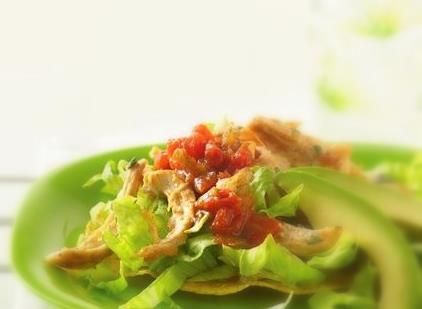 *Mexican Chicken Salad*
Serves 2
Printable Recipe
Quick and easy and a delicious way to use up leftover chicken!
1 cup of shredded cooked chicken
2 TBS chopped fresh coriander (cilantro)
2 TBS sour cream
2 TBS good quality mayonnaise
2 tsp taco seasoning mix (from a packet)
1 spring onion, washed, trimmed and chopped
2 tostada shells
3 cups of shredded lettuce
1/4 cup of chunky tomato salsa
1/2 medium avocado, peeled and sliced
Lightly toss together the chicken, coriander, sour cream, mayonnaise, spring onion and taco seasoning mix in a bowl. Combine well. Lay a tostado shell on each of two chilled plates. Top each with 1 1/2 cups of lettuce and then half of the chicken mixture. Drizzle each with 2 TBS of salsa and then garnish with some avocado. Serve immediately.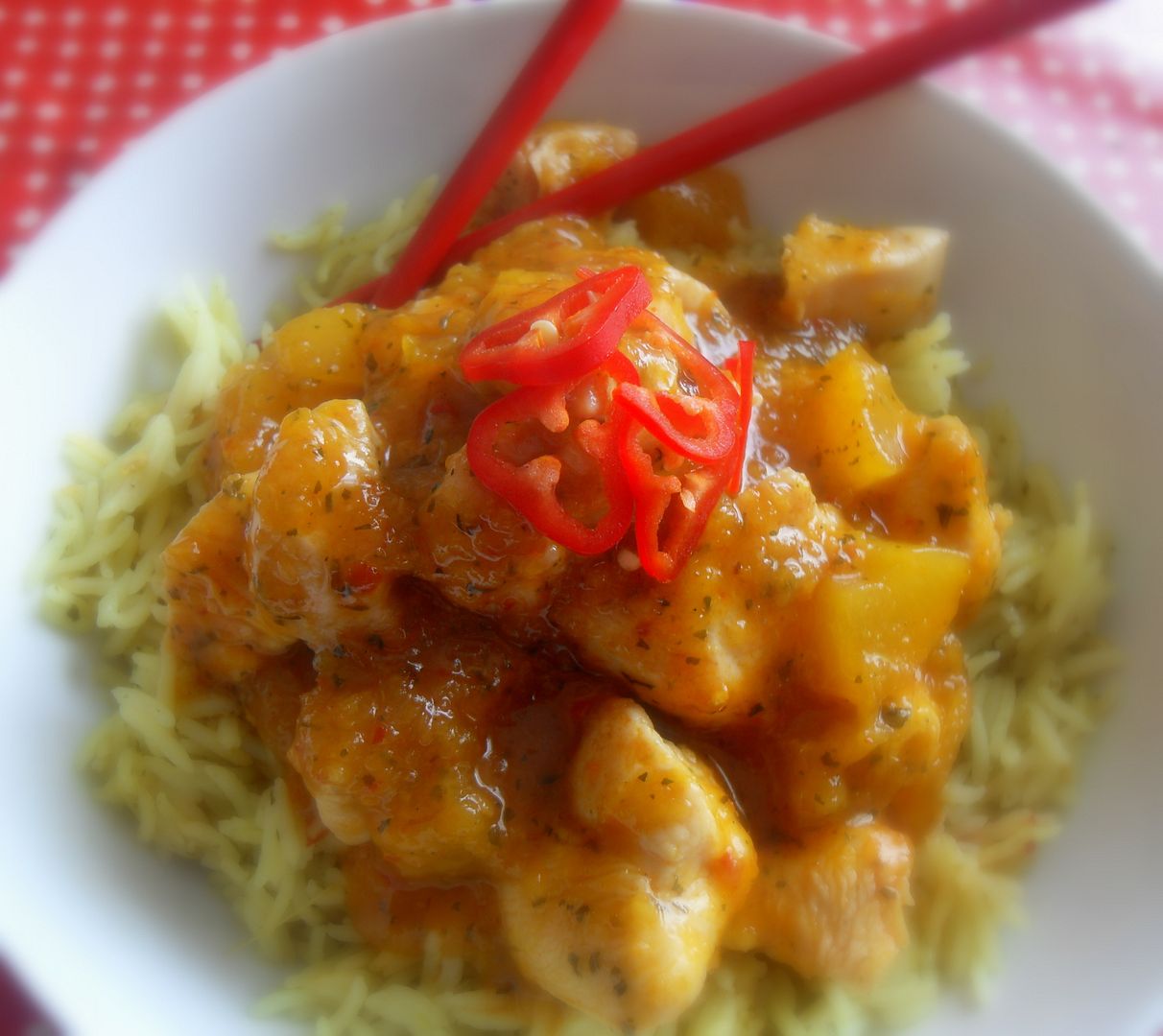 If Mexican isn't quite your cup of tea perhaps I can tempt you with a bit of Thai, over in
The English Kitchen
today, a delicious Fruity Chicken Curry!