FOR TODAY, May 31, 2016
Outside my window ...
Looks like its going to be another dry day up here in the NorthWest. If this keeps up they will be screaming drought. ;-) Loving it!
I am thinking ...
Was in a bit of a funk yesterday. Thinking that today will not be the same. Not giving the past power over my today agaian.
I am thankful for ...
Tender mercies and forgiveness . . . of self and others.
In the kitchen ...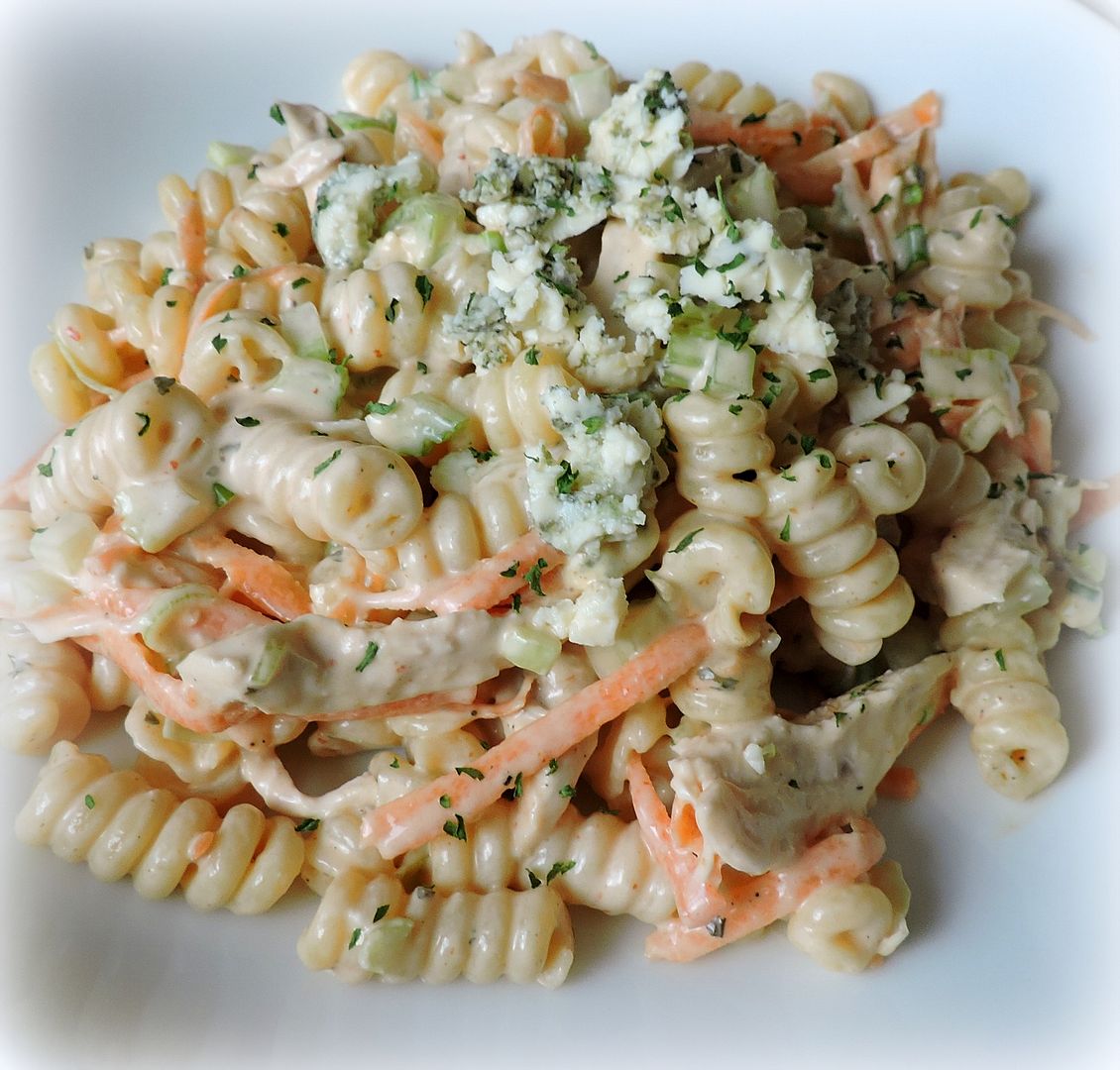 Buffalo Chicken Pasta Salad This is seriuosly tasty.
On My "To Cook" list ...
Low Carb Peanut Butter Molten Lava Cakes from
All Day I Dream About Food.
These look fabulous.
I, love, Love, LOVE peanut butter.
I am creating ...
Mimi at the Beach.
Its a sunny day and Mimi is at the beach. Beach huts, sand castles, sunshine and her very own life preserver toy. Pink hair too. Fun.
The Hills Are Alive.
Something a bit different. Geometric. I had a lot of fun doing it.
I have come to the realisation that I am never really going to be a success with my artwork or with my foodblog. That at best, all they are ever going to be is hobbies which I enjoy. And that's okay. I am just not commercially viable, and not really good at either one. I like what I do. I put tons of work into both and yet I see others bypass my efforts all the time. I enjoy what I do, and that has to be enough. Todd said to me yesterday why do I keep painting these pictures . . . and I said because I can't not paint them. Doing this brings me great joy. That has to be enough. I am throwing away the promise of the gold ring. Chasing it only leaves me feeling discouraged, and takes away from the joy I feel with being creative.
This has to be one of the sweetest examples of needlefelting I have ever seen. I couldn't find a source.
A clothesline filled with colourful doll clothes (or rabbit!). Found on
Flickr
.
From
BeedeeBabee
, a totally adorable rabbit pin. I love it.
I am reading ...
The Red Leather Diary
, by Lily Koppel
Rescued from a Dumpster on the Upper West Side of Manhattan, a discarded diary brings to life the glamorous, forgotten world of an extraordinary young woman. For more than half a century, the red leather diary lay silent, languishing inside a steamer trunk, its worn cover crumbling into little flakes. When a cleaning sweep of a New York City apartment building brings this lost treasure to light, both the diary and its owner are given a second life.
Recovered by Lily Koppel, a young writer working at the New York Times, the journal paints a vivid picture of 1930s New York—horseback riding in Central Park, summer excursions to the Catskills, and an obsession with a famous avant-garde actress. From 1929 to 1934, not a single day's entry is skipped.
Opening the tarnished brass lock, Koppel embarks on a journey into the past, traveling to a New York in which women of privilege meet for tea at Schrafft's, dance at the Hotel Pennsylvania, and toast the night at El Morocco. As she turns the diary's brittle pages, Koppel is captivated by the headstrong young woman whose intimate thoughts and emotions fill the pale blue lines.
Who was this lovely ingénue who adored the works of Baudelaire and Jane Austen, who was sexually curious beyond her years, who traveled to Rome, Paris, and London? Compelled by the hopes and heartaches captured in the pages, Koppel sets out to find the diary's owner, her only clue the inscription on the frontispiece—"This book belongs to . . . Florence Wolfson." A chance phone call from a private investigator leads Koppel to Florence, a ninety-year-old woman living with her husband of sixty-seven years. Reunited with her diary, Florence ventures back to the girl she once was, rediscovering a lost self that burned with artistic fervor.
Joining intimate interviews with original diary entries, Koppel reveals the world of a New York teenager obsessed with the state of her soul and her appearance, and muses on the serendipitous chain of events that returned the lost journal to its owner. Evocative and entrancing, The Red Leather Diary re-creates the romance and glitter, sophistication and promise, of 1930s New York, bringing to life the true story of a precocious young woman who dared to follow her dreams.
I am looking forward to ...
We are going out to do visits today. I'm rather looking forward to them.
I am learning ...
It is a struggle, but, not to take everything personally. If someone is singing off key, that doesn't mean its me, and even if it is me, that's okay! Some of the most beautiful songs can be sung off-key.
Dreaming about ...
(
source
)
Flower pins . . .
(
source
)
Little Bee rings . . .
The land of Faerie . . .
Lace draped windows . . .
Pretty perfume bottles . . .
A favourite quote for the day ...
(¯`v´¯) `*.¸.*´Ƹ̵̡Ӝ̵̨̄Ʒ ¸.
•´¸.•~♥♥♥~•.~ ღϠ₡ღ¸.
✻´´¯`✻.¸¸.Ƹ̴Ӂ̴Ʒ. ( ¸. ❀⁀ ⋱‿✿"`
* .¸.* ✻ღϠ₡ ღ¸.✻´´¯`✻.¸¸.Ƹ̴Ӂ̴Ʒ..
I love the man who can smile in trouble, gather strength from distress
and grow brave from reflection . . .
~Thomas Paine
Makes me smile ...
Surprises hidden in the bottom of cups . . .
One of my favourite things ...
Sea glass . . .
Corners of my kingdom ...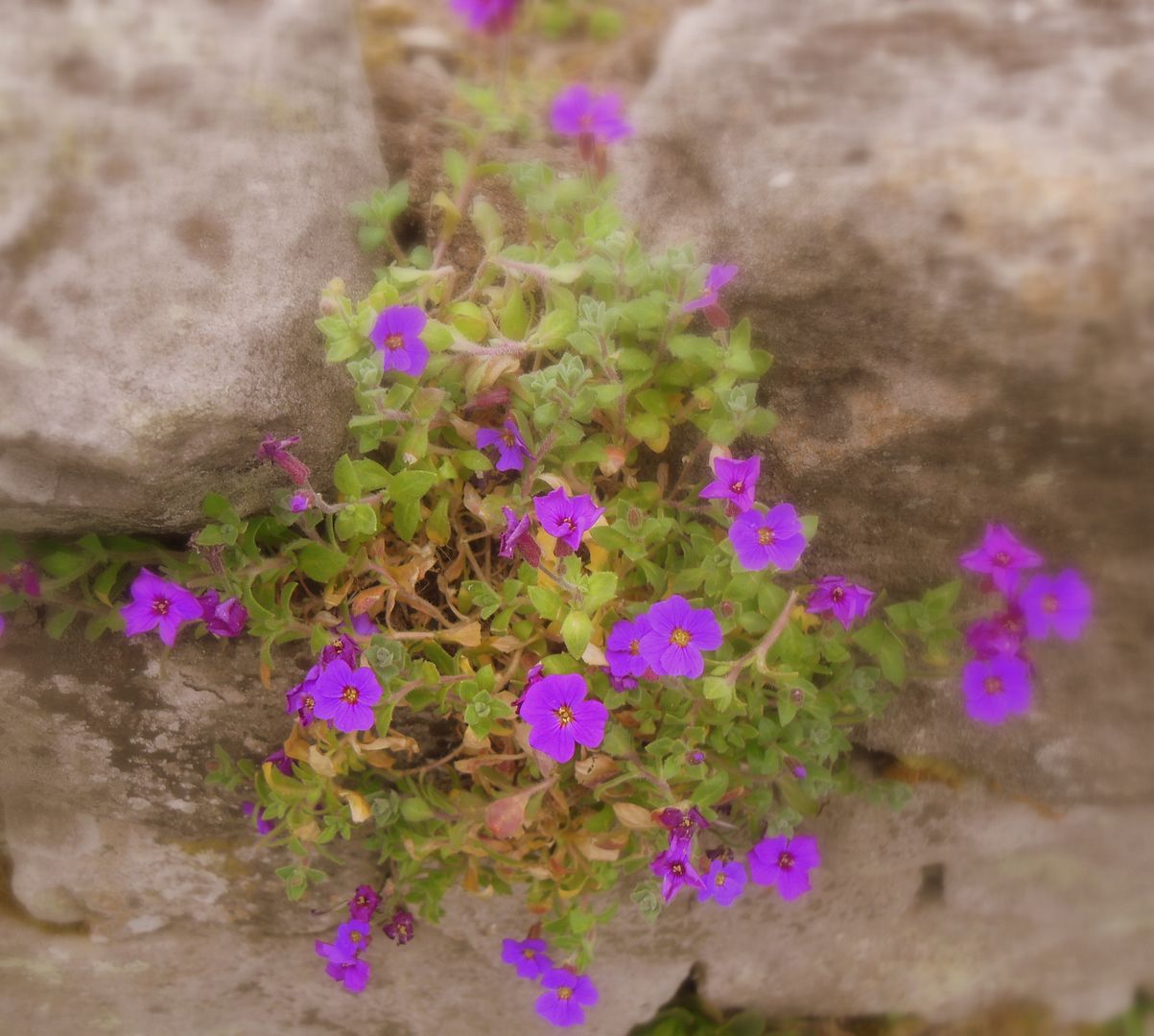 Purple lobelia growing between the stones on a wall at Chirk Castle . . .
And that's my daybook for this week!
⋱ ⋮ ⋰
⋯ ◯ ⋯ Take time to enjoy the small *´¯`.¸¸.☆
⋰ ⋮ ⋱ blessings in life.*´¯`.¸¸.☆
✿¸.•*¨`*•..¸✿ ✿¸.•*¨`*•..¸✿ ✿¸.•*¨`*•..¸✿
╬♥═╬╬═♥=╬╬═♥╬╬═♥╬╬═♥=╬╬♥═╬
░░░░░░░░░░░░░ ░░░░░░░░░░░░░
Wherever you go and whatever you do, I hope there's a great day ahead of you! Don't forget!
═══════════ ღೋƸ̵̡Ӝ̵̨̄Ʒღೋ ═══════════
⊰✿░G░O░D⊰✿⊰L░O░V░E░S⊰✿⊰░Y░O░U░⊰✿
═══════════ ღೋƸ̵̡Ӝ̵̨̄Ʒღೋ ═══════════
And I do too!!