It is hard to believe . . . but here we are sitting on the last day of May and looking ahead into June . . . and it would seem to have occured over night . It's been as fitful and unpredictable a month as April was . . . capricious and hard to pin down. The first of the month was cold . . . cold . . . cold
But these last few days have been warm and lovely. Today another May slowly slips into memory . . .
not for another year shall we be blessed with the sight of an azure haze beneath the trees . . . of a bluebell wood.
Gone too . . . the buttercup meadows . . .
Farewell . . . tender green Maytime hedges . . . and Mayflower all a-bloom . . .
The roses in the garden . . . impatient of the calendar, are already peeping at the lattice and opening their folded buds . . . they pray no longer, but shout in riot against the brickwork of the South Wall.
Yes . . . June stands at the gate with her finger upon the latch. One as ever . . . lives in hope. June is the month that summer begins in earnest!
With it's long lazy days . . . the strawberries ripen . . . their tender white blossoms, turning into ruby red fruits, so sweet and so delicious after a day in the warm sun . . .
June is the month of tender young podded peas . . . and early new potatoes . . . baby salad greens . . . and rose petal teas . . .
Tis when the garden really comes alive, arriving on the earth's warm breast. Pansies leap and butter . . . flies . . . peepers arrive and garnish our evenings with their cheep, cheep, cheeps . . .
Velvet-hearted blooms unfold . . . crimson and apricot . . . ivory and gold. In stately ground and cottage beds. Roses lift their lovely heads in park and garden plot.
Can it be . . . the year already near it's prime?
*sniff* *sniff* I have the sniffles . . . been fighting them for a few days now, with that ughee feeling in the back of my throat . . . I hope it comes on full and I get over it quickly and that it doesn't hang on like my colds seem to have done over the past few years. A month from today we will be flying to Canada and I really want to be well for that! Good times!
Working hard today and tomorrow, finishing up a few projects, and getting ready for tonights RS Activity. I hope it goes well! It's a girls' night out in any case!
A thought for today . . . it is almost upon us.
"In winter I get up at night And dress by yellow candle-light. In summer quite the other way, I have to go to bed by day. I have to go to bed and see The birds still hopping on the tree, Or hear the grown-up people's feet Still going past me in the street. And does it not seem hard to you, When all the sky is clear and blue, And I should like so much to play, To have to go to bed by day?" - Robert Louis Stevenson, Bed in Summer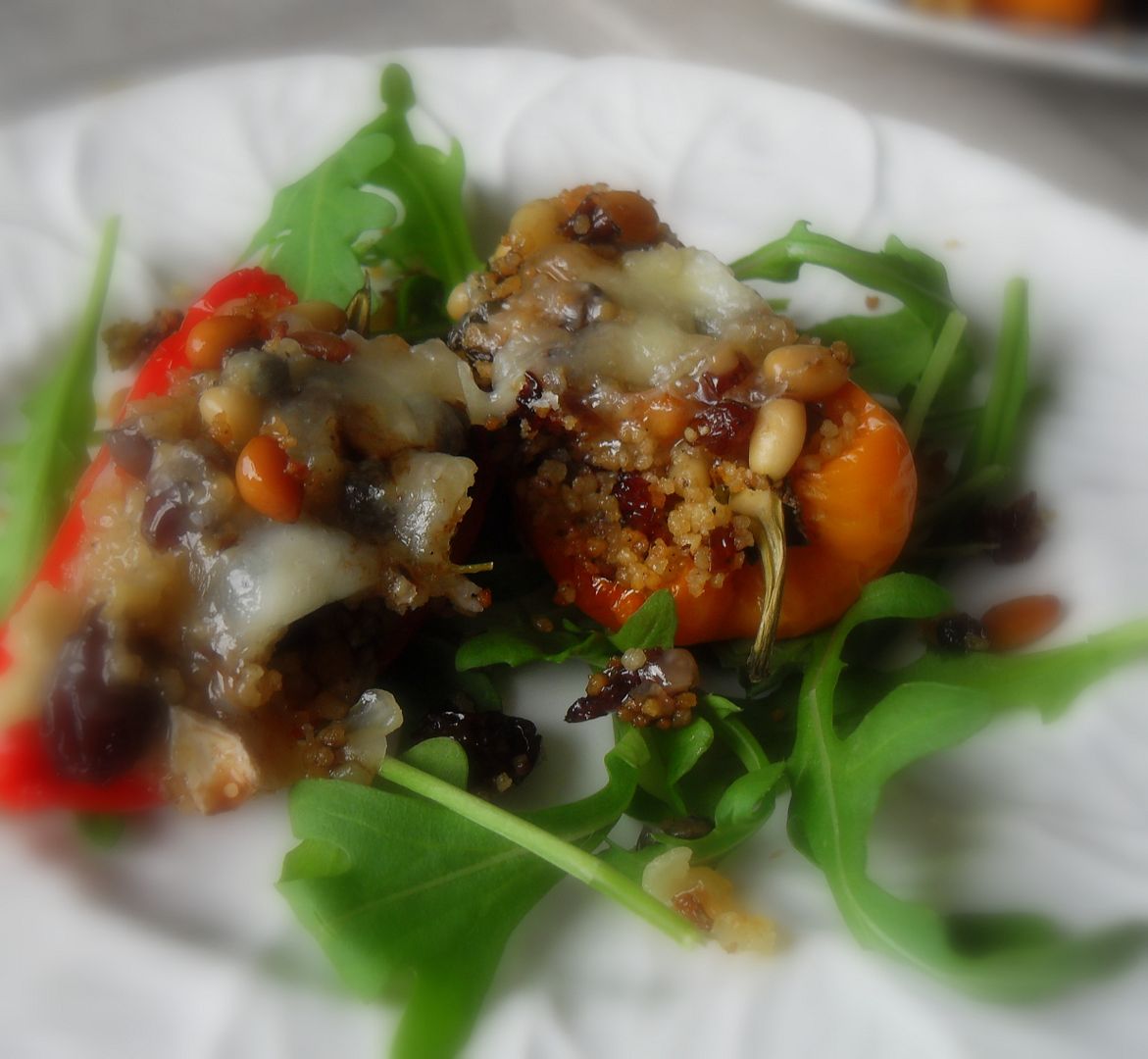 Cooking in The English Kitchen today . . .
Stuffed Baby Sweet Bell Peppers.
Happy Thursday one and all! Happy last day of May!