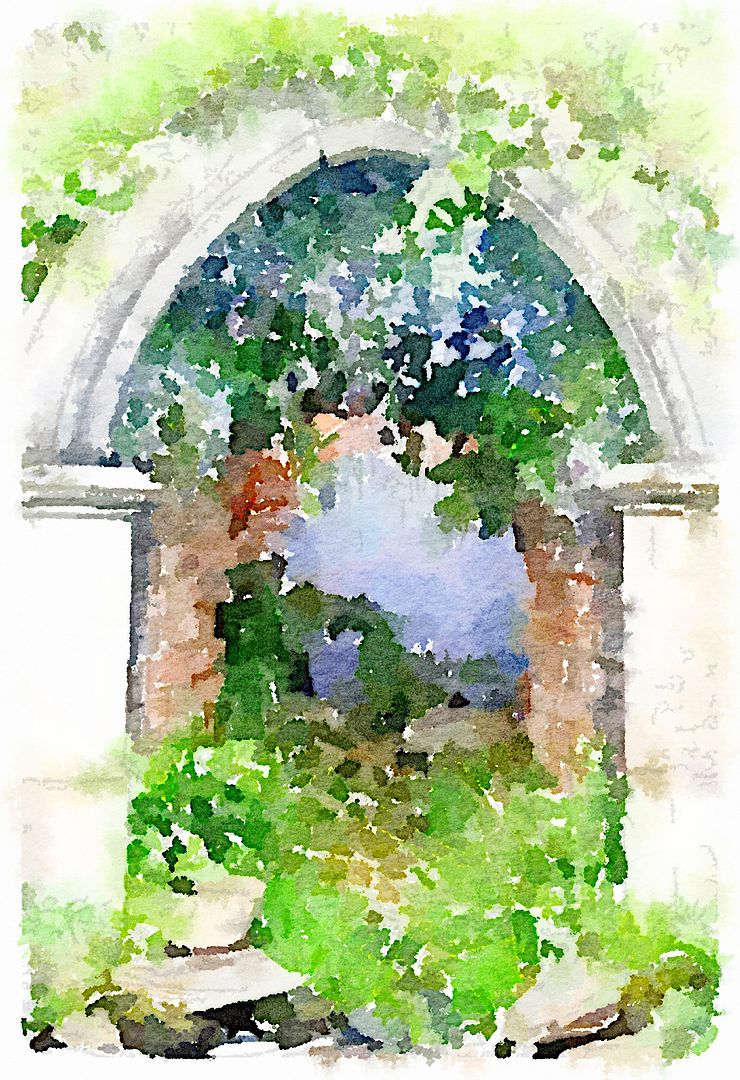 I got to thinking yesterday about how different things are here in the UK from what I was used to back home and I thought it would be fun to talk about some of those differences! For instance did you know that a courgette is a zucchini and and an aubergine is an eggplant? I rather like the name aubergine better. It has a nice ring to it!
For instance when you are travelling on the trains or underground here, you will always be reminded to "Mind the Gap." The gap is that little space between the train and the pavement you are stepping onto or off of. They don't want you to fall into that space. It's not very big usually, but you could do yourself some serious harm if you were to accidentally put your foot in there! It wouldn't be very pleasant at all. It is usually a reminder done by a voice with a cute British accent saying "Mind the gap!"
This is the iconic crossing at Abbey Road, the one which is famous for that picture of the Beatles crossing it. In North American we would call this a cross walk. Over here it is called a "Zebra Crossing." I love it! Not that you will see many Zebra's crossing here . . . probably because of the stripes!
This is called a Belisha Beacon, sometimes called a Pelican Beacon. It's a flashing amber light which is placed at either end of a Zebra Crossing. It is supposed to alert drivers that there may be pedestrians crossing in this area.
It was named after
Leslie Hore-Belisha
(1893–1957), the
Minister of Transport
who in 1934 added beacons to pedestrian crossings, marked by large metal studs in the road surface.
A fish and chip shop over here is lovingly referred to as a "Chippy!" You can get a lot more than Fish and Chips in a Chippy. They usually sell meat pies, sausages (battered or not) burgers (again battered or not) kebabs (what we would call a Donair in Canada) chicken, and in some chippies, Chinese Food. You can get your chips with curry sauce or mushy peas. They aren't wrapped in newspaper these days because of the ink, but in what we would call packing paper back home. They'll ask you at the counter if you want salt and vinegar on them and if you do they will do a huge swash of salt from a large shaker and lashings of vinegar over top. I don't see the purpose in this because it only hits the top layer, and it's usually too much salt. I would rather do my own. You can also buy chips in a cone, which is a cone shaped holder, either made from cardboard or styrofoam. As soon as you ask for ketchup they know you are from over the pond, accent aside. The accent would be the first give-away you are not exactly from around these parts!
Mushy Peas are exactly what they are. Marrowfat peas cooked and mushed up. I think they add food colouring to them and some mint. They are quite nice actually and go well with fish and chips. You can also buy them in the tin over here, ready made.
They kind of taste to me like the peas my mom always used to make pea soup with, except they're green and mushed. It doesn't sound very appealing I know, but they are rather good.
This is a Chip Buttie. They call sandwiches butties in some parts of the UK and sarnies in others. Here in the North they are mostly Butties. A chip buttie is a lovely thing. Hot chips with nothing but vinegar and salt on them, sandwiched between two slices of buttered bread. It's such a simple thing, but it tastes so good!
The great British Pub. This is a famous one in London, the Churchill Arms. Most pubs are not that fancy, but they will have lots of flowers in pots hanging about the outsides. They have a wide diversity of names. Not all are the Queens Arm's, or the King's Head or . . . the Nag's head. Some of their names are quite fascinating actually . . . like The Hairy Lemon (do I really want to know how it got its name?) or The Dirty Duck. (Again, do I want to know?) Most pubs with more unusual names have a story behind the name which will be quite fascinating. Some are very historic and go back really far. One of the pubs we had down in Brenchley was an old coaching inn dating back to the days when all that lay between London and Hastings was a dirt path. Most are filled with lots of atmosphere, some pretty good food, cask ales, some witty conversation and a character or two!
When I first moved over here almost 14 years ago, double decker buses were quite common. Not so much now, although there are plenty of them down London way for the tourists. Most larger urban centres will have one or two for the tourists, but generally speaking these days we travel in single decker buses. I do have to say the transport systems over here are excellent. On every day but Sunday there will be a bus every fifteen minutes or so in most urban places, dropping down to less on Sundays. If you live in a really small place, you might only get one or two a day however. When you get on a bus you usually state where you are wanting to go and then say return (if you require both ways) or single (if you are only going one way.) Whatever you do, do NOT queue jump! (Which means enter the bus out of turn) That is very poor manners. The British are very queue conscious and everyone waits their turn. Jumping the Queue is considered to be in very bad taste and you might get told off. I have never been a queue jumper any ways. Oh, and a gueue, that's a line up! And, they do them everywhere, the Butchers, the Bakers and the Candlestick makers! On Friday nights most chippies will have queues going out the door and around the corner.
When you get off the beaten path the roads are winding, narrow and there are almost nil spots to pull over, being bordered on both sides by tall green hedgerows and in the North most likely stone walls. This is a very green and lush country. And they do drive on the wrong side of the road to most of the world, however they would argue that it is the right side of the road! Actually they probably wouldn't argue . . . but politely disagree, depending on where you are of course. In some places they might argue and in some places you wouldn't be able to understand what they are saying and that would be because they don't all talk like the Royal family . . .
There are about as many different British accents are there are British locales. You would find that each area has a very distinctive accent and you can tell which part of the country people come from because of that accent. For instance, the Welsh accent is very musical, and the Devon accent is very "ahar mateys!" Then there is the Liverpool accent (think Beatles here), and don't get me started on the North East . . . or Jordie land as it is lovingly known. I find them really hard to understand if they really get going. The East Enders London accent is very unique as is the Manchester area accent. In Manchester they speak like wot they do on the show Coronation Street. Here where I live there is a happy mix of the Liverpool and Manchester accent. Interestingly enough the Liverpool accent was greatly influenced by the Irish settlers who flocked to Liverpool during the Potato Famine, and London itself has about 4 different accents, depending on which part of London you come from! Not everyone talks with a plum in their mouth or like a Cockney! You gotta love it!
Roundabouts. Insert horrified look here. The main reason I don't drive, or at least not very far if I do, is fear of these monsters. Imagine hundreds of cars going around these things, in the wrong direction, leaping off or on at will. Okay so maybe it's not really like that to people who have grown up with them, but to a North American coming over here, these are just about the scariest thing ever invented. I don't know that I will ever, ever get used to them. There are some roundabouts here in the UK that even strike fear into British hearts, like the Gallows Corner Roundabout in Romford. Every time you enter that one, you take your life into your hands.
Trucks are called Lorries. Your car trunk is it's boot, and the hood it's bonnet. We have oodles of history, cream teas and castles . . . and a lovely Royal Family. We love sandwiches and tea and cake. It's beautiful and it's green and some of the loveliest people in the world live here.
And it's home.
A thought to carry with you through today . . .
✿¸.•*¨`*•..¸✿ ✿¸.•*¨`*•..¸✿✿¸.•*¨`*•..¸✿
"The trouble is, you think you have time."
~Buddah
✿¸.•*¨`*•..¸✿ ✿¸.•*¨`*•..¸✿✿¸.•*¨`*•..¸✿
A reminder to stop and smell the roses along the way . . .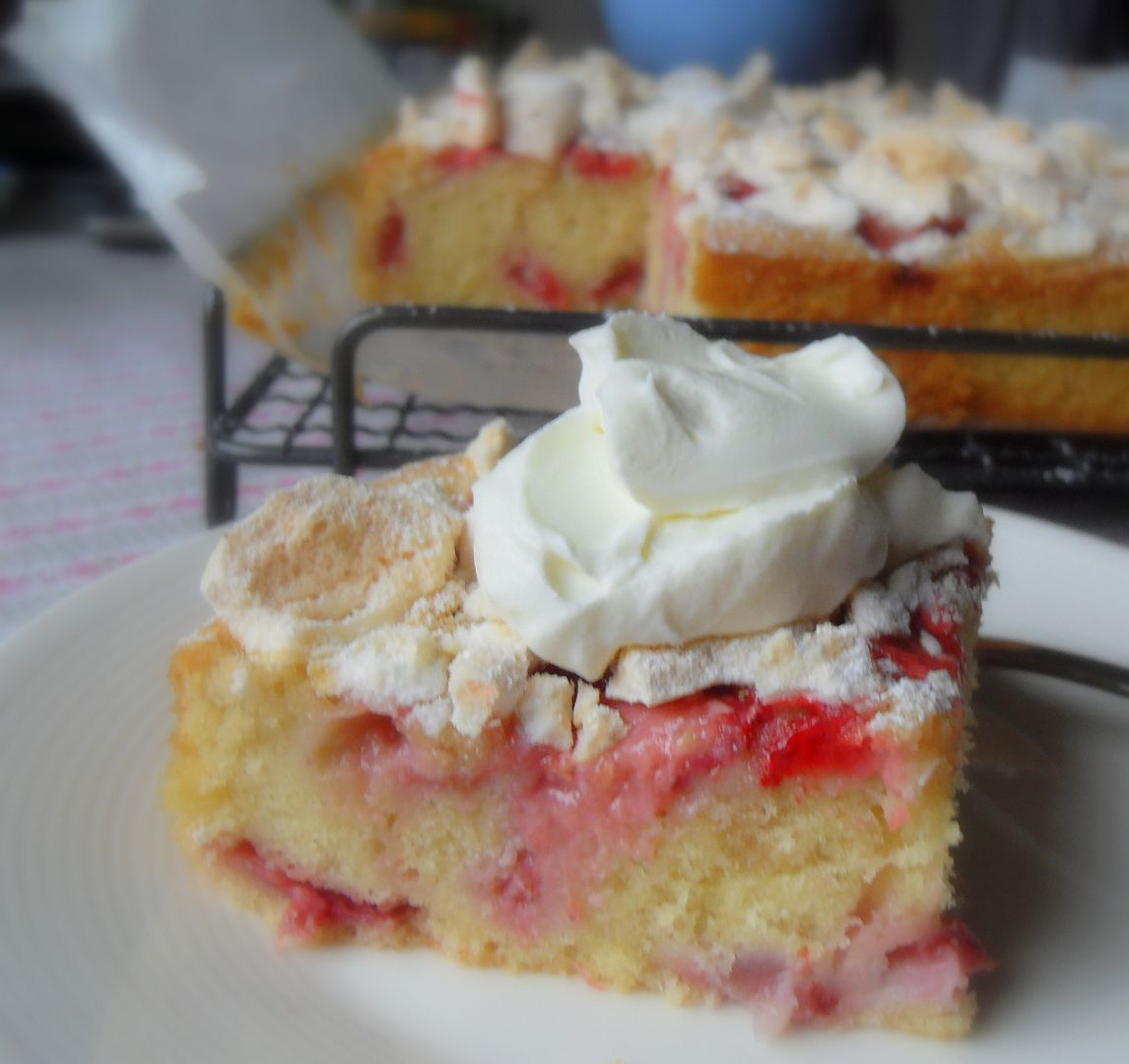 I'm talking about
Father's Day
over in The English Kitchen today!
A very Happy Father's Day to my dad. I love you Dad with all of my heart. I could not ask for a better father. ♥♥♥
═══════════ ღೋƸ̵̡Ӝ̵̨̄Ʒღೋ ═══════════ ⊰✿░L░O░V░E⊰✿⊰✿⊰✿⊰✿⊰✿⊰░Y░O░U░⊰✿
═══════════ ღೋƸ̵̡Ӝ̵̨̄Ʒღೋ ═══════════
Sunday blessings to you all!