A few of the wow moments, or things I discover each week that tickle my fancy. I hope that they may inspire or tickle yours too!
How to cook, store and use beans. From
Super Healthy Kids
. This is something we have a lot of in our food storage. We love beans. Not only can you germinate and sprout beans to get some healthy vegetable matter into your diet, but if you had to you could grow a whole new crop from just a few of them. Pulses are also very good for you and are another form of protein.
11 cool new uses for ice cube trays. Found on the
food network.
I don't know about you, but I don't use my ice cube trays for anything. I like my ice in bags because I just think it doesn't take on any flavours from the fridge. I have always used my ice cube trays however to freeze herb blocks in etc. Then once they are frozen, I pop them out into a container and then back into the freezer, freeing my ice cube trays for something else!
Now this is a handy tip from the people at Clabber Girl! Todd gets annoyed sometimes because I have run out of something right in the middle of baking and he needs to run to the store for me . . . RIGHT NOW! It's nice to know what you can replace one egg with!
Isn't this the cutest pot holder you have ever seen? I know! I love cherry anything! This is a free pattern that you can find on
Best Free Crochet
!
Isn't this a really cute sock doll? I know! Sweet! I found a complete tutorial on how to make this over on
Craft
. It's so adorable! (Simple to make too!)
7 Diy Projects that you can make using dried herbs! There is everything from wall decor to wreaths. I found this on
DIY Ready
.
From
Better Homes and Gardens
, 20 Savvy Ways to Stay Organized. There are some really fabulous ideas there. You can't beat BHG for being a great source of useful information for the home, garden and kitchen!
Help with Fridge Organization. And oh boy do I need help with this. We have this fridge that we bought at a scratch and dent place. I was mesmerized by the water dispenser in the door. Which never, ever worked right from the get go, but it was a scratch and dent buy so we had to live with it. It takes up half of the door in a fridge that is already too small, but was the only one we could get to fit into the space it has to fit into. I need help! From
Four Generations One Roof.
With fruit season coming up this may come in handy. How to make Strawberry Jam from
Stone Gable
. There is nothing tastier than homemade jams and jellies. I used to make bucket loads when I had all the kids in the house. Lots of pickles too. They loved my homemade dills! I never ever made enough! We always ran out.
And from
that same site
, homemade Laundry Soap. That page is a virtual gold mine. There's all sorts of fabulous ideas there, recipes too!
A fab new use for those toilet paper/kitchen paper towel rolls! With a bit of scrapbook papers and not a lot of work, you have cute little pillow box gift holders! Ingenious! From
The Centsible Life
! People are just so amazing at what they come up with! I love it!
Whew! And that's about it for this week! I hope you found something useful there! I know I sure did!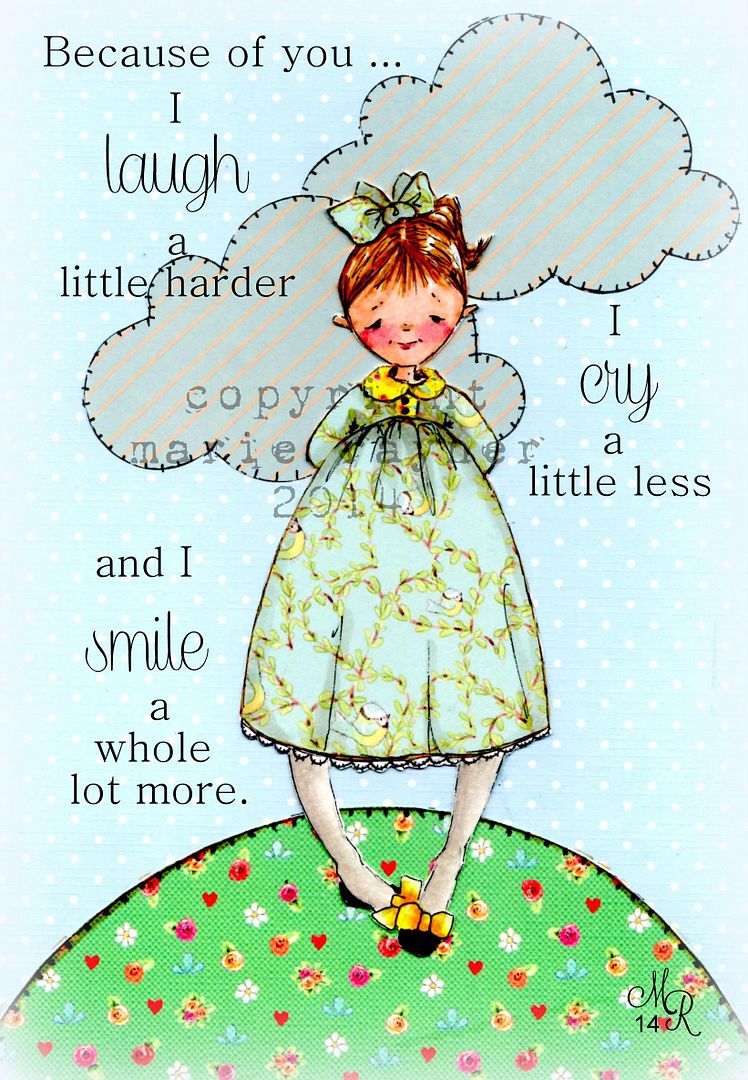 I wanted to share my latest art piece with you this morning. Isn't she cute? I did this one a bit different to what I usually do. I made a background piece and then carefully cut her out and mounted her on top of it. What do you think in all honesty? I really want to know!
A thought to carry with you through today . . .
✿¸.•*¨`*•..¸✿ ✿¸.•*¨`*•..¸✿✿¸.•*¨`*•..¸✿
"There's nothing half so pleasant
as coming home again."
~Margaret Elizabeth Sangster
✿¸.•*¨`*•..¸✿ ✿¸.•*¨`*•..¸✿✿¸.•*¨`*•..¸✿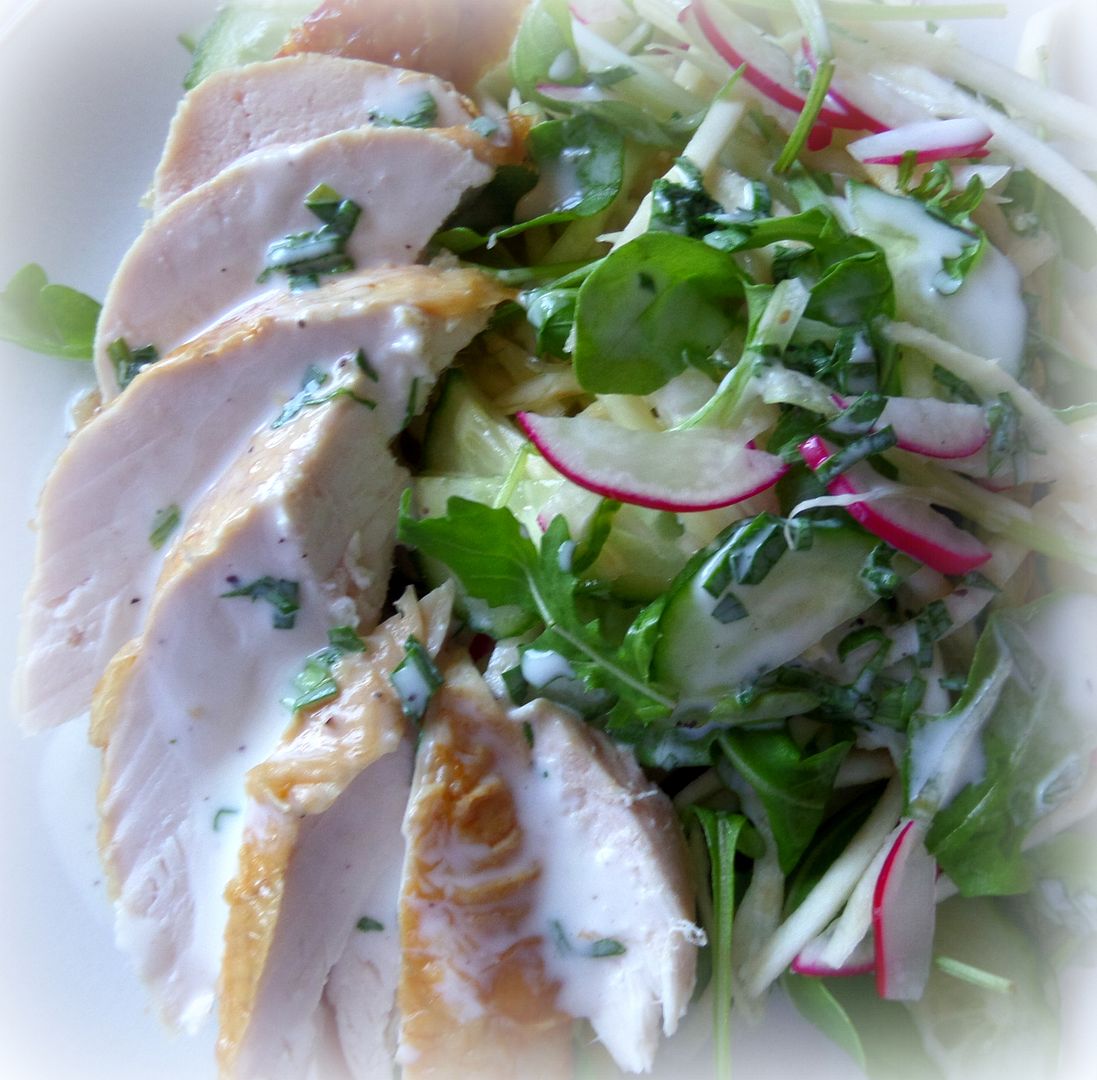 Cooking in The English Kitchen today . . . a delicious
Roast Chicken Salad with a Buttermilk Tarragon Dressing
! Fabulously healthy!
═══════════ ღೋƸ̵̡Ӝ̵̨̄Ʒღೋ ═══════════ ⊰✿░L░O░V░E⊰✿⊰✿⊰✿⊰✿⊰✿⊰░Y░O░U░⊰✿
═══════════ ღೋƸ̵̡Ӝ̵̨̄Ʒღೋ ═══════════
Have a wonderful Friday everyone! Hasn't the week just whizzed by? It's crazy!