"The world is fairly studded and strewn with pennies cast broadside from a generous hand. But who gets excited by a mere penny?...It is dire poverty indeed when a man is so malnourished and fatigued that he won't stoop to pick up a penny. But if you cultivate a healthy poverty and simplicity, so that finding a penny will literally make your day, then, since the world is in fact planted with pennies, you have with your poverty bought a lifetime of days. It is that simple. what you see is what you get." ~Anne Dillard
A few of the small and wonderful things which bring untold joy into my life. It's the small things in life which truly mean the most. Simple abundance . . . it's the best.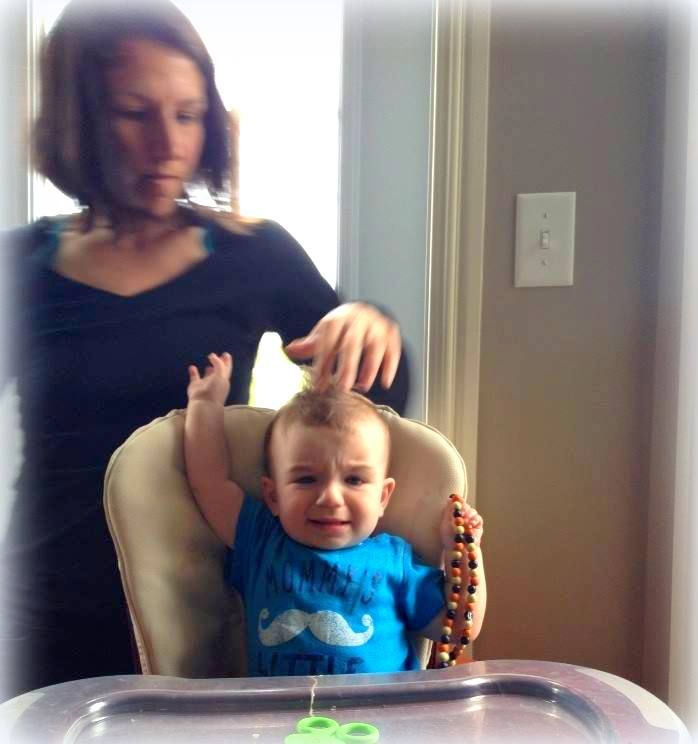 That first haircut. This is Cameron having his first haircut from his mum. First haircuts can be somewhat traumatic I think. I remember each of my boy's first haircuts. I am not sure what they are afraid of . . . that scissors might hurt their hair? I don't know. But I know all of mine cried through theirs. Maybe it is the stress of having to sit still??? I don't know about that either!
This is a photo of my oldest son Anthony after his first haircut. My ex brother in law took him as my husband was away. (He was often away, the thrills of being an army wife!) He was treated to a popsicle after the hair cut. I think that probably helped to heal the trauma of it all. This little boy just turned 39, so there have been a LOT of haircuts since then!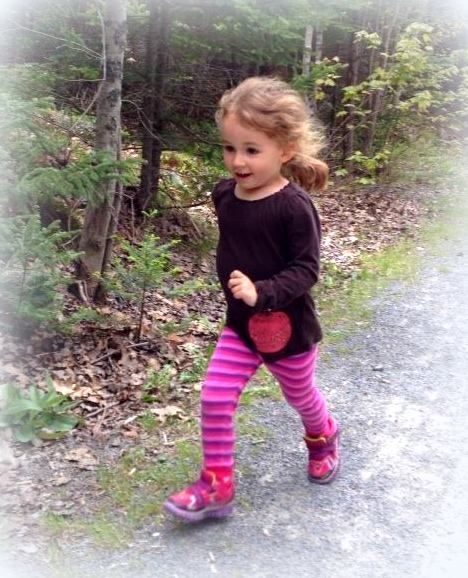 Being able to run, or should I say being able to
enjoy
running. Two of my children are quite athletic, including little Maryn's mum. Amanda loves to run. She takes after her father in that. She also plays Ultimate Frisbee and was an excellent Volley Ball player in high school. My youngest son has always loved playing hockey and golfs regularly. Me, I am not athletic. I don't even like watching sports, unless it is figure skating. I remember going running once with my ex. He told me it was only a mile, but it ended up being about 5 miles. It was the longest mile I had ever experienced and that cured me from ever wanting to run again. It was torture and agony. I cannot understand how people enjoy it. I used to do aerobics. Again, torture. But I did it. Up until just a few years ago I did the Richard Simmons Sweatin' to the Oldies videos every morning. I did enjoy them. My arthritis means I can no longer do these types of things without suffering unduly afterwards. I have days when just to walk to the end of the street causes me great pain. Heck, I have days when just walking from the lounge into the kitchen causes me great pain! That doesn't preclude me from enjoying watching little granddaughters having a run. I wish I could watch it in person, but alas . . . I will have to do with photographs for now. Cutest little runner ever.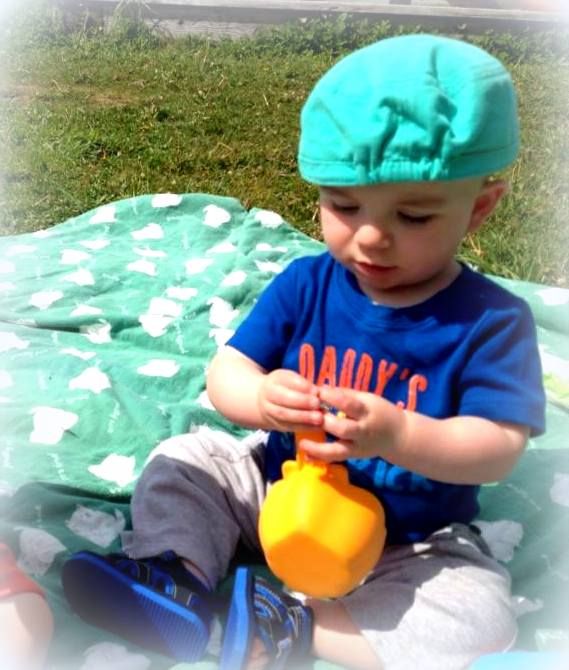 Little men at work. I love this photo of Cameron. He looks like he is really concentrating on whatever it is he is doing. I can't believe he will soon be one year old. This past year has really flown. I don't think I ever really got to announce his arrival last year. He just appeared on the blog when he was a couple months old. There was such a fuss made when I told a few friends privately, that I never ever did make an announcement on here. Never mind . . . he's going to be a year old soon and I am hoping that next year I will be able to fly home and get to meet him in person, rather than just through photographs!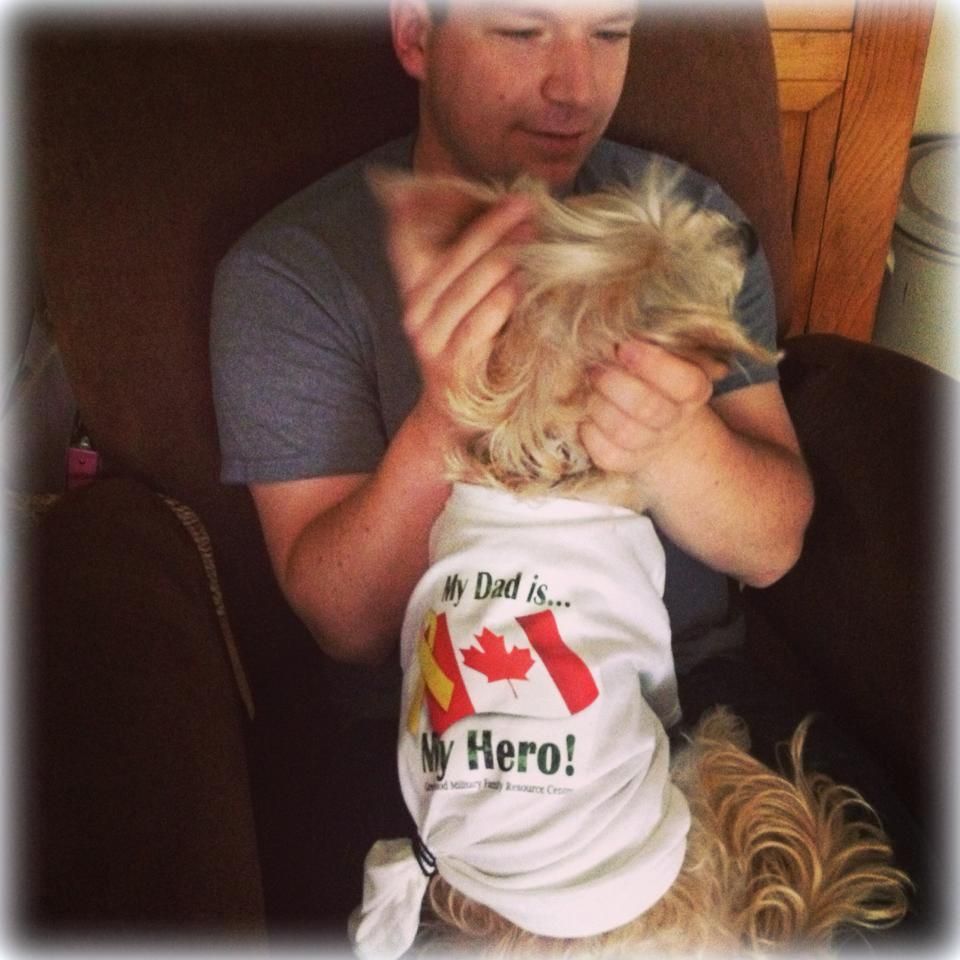 If the way he parents Baxter is any indication, then I think my youngest son Bruce is going to be a great Dad one day. Actually he's always been really great with his niece and his nephews, all 7 of them, (ten if you count the other side too.) He seems to really enjoy children and he's a great papa to little Baxter. If and when he has children of his own, I think he will be a great dad to them too. In the meantime he gets to practice his daddy skills on one very cute little puppy.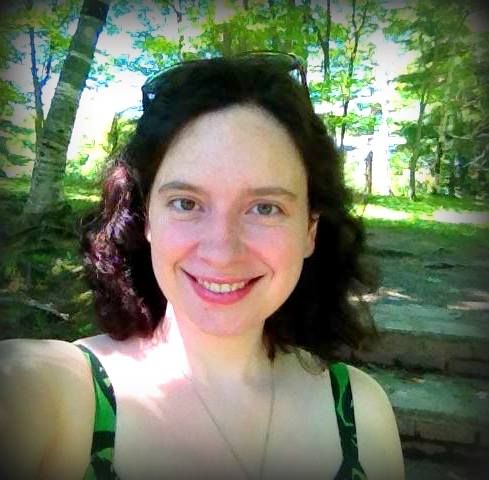 Seeing my daughter in law smiling after all she has recently been through. It certainly has been a difficult time for them all. I am grateful for the resilience of the human heart and it's ability to heal. They say time is the great healer, and I guess that is true to a point. I think love is the greatest healer of all. Love never fails.
"Love . . . it ought to be at the centre of all and everything we do in our own family, in our church callings, and our livelihood. Love is the healing balm that repairs rifts in personal and family relationships. It is the bond that unites families, communities and nations. love is the power that initiates friendship, tolerance, civility, and respect. It is the source that overcomes divisiveness and hate. Love is the fire that warms our lives with unparalleled joy and divine hope. Love should be our walk and our talk."
~Dieter F Uchtdorf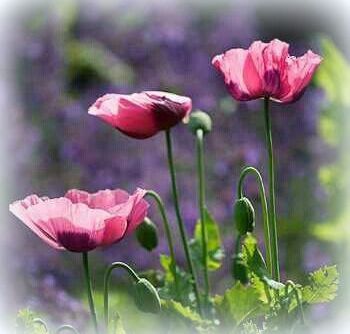 Sun shiny days. Our poppies are almost finished now. I think I am going to scatter the seeds once the pods have dried out. I love the way the light shines through the petals in our Oriental Poppies in this photograph. We have orange poppies too, but I would really love to have red poppies. They seem to grow with abandon in the grass verges here. Each year I say I will remember where they have grown and then go and scoop a few seeds, and then every year I forget.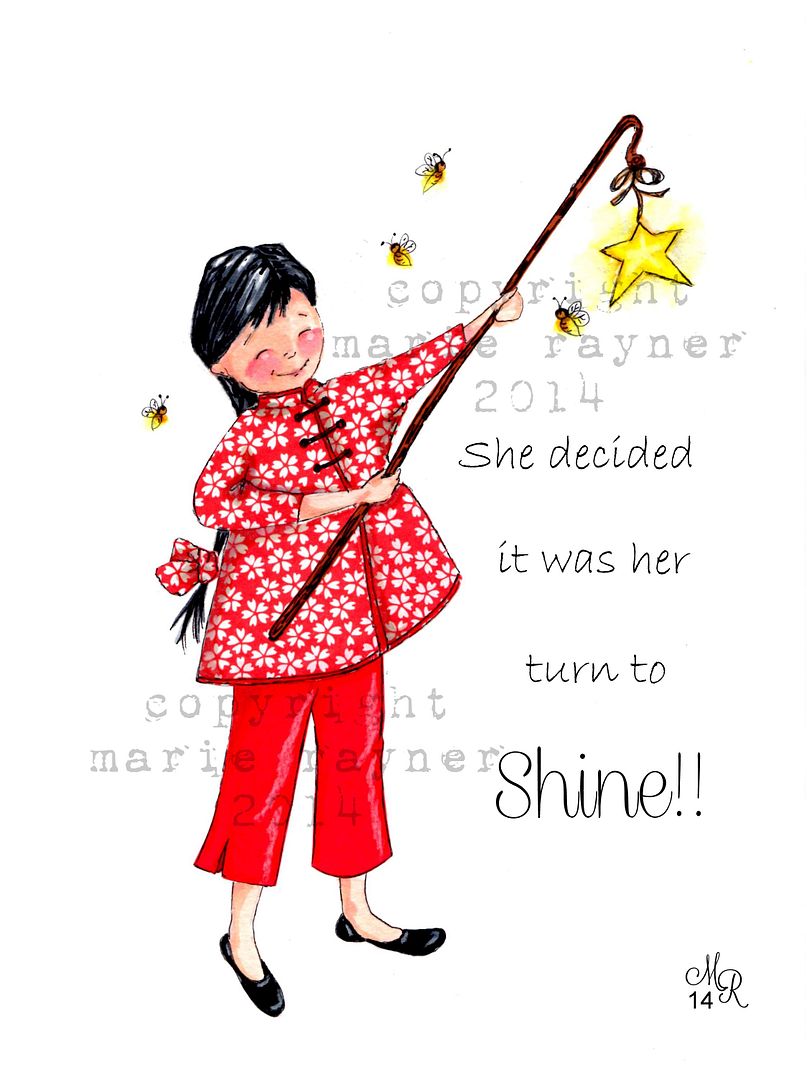 My latest piece of artwork. I love that I am able to create in this way. I was ever so pleased with how the show went last week. I should find out this week exactly how well it did. I know that when the first program had ended they had sold 45% of their stock. So who knows how it went after the second airing. I know at the Ooh La La Creations site, the sales have also been brisk, so much so that they have suggested possibly a line of stamps and paper pads in the future. We shall see. In the mean time this minor success makes me smile and feels pretty wonderful!
And that is my small and wonderful things for this week. Looking forward to another week of tiny blessings!
Baking in The English Kitchen today . . .
Glazed Cherry Danish Turnovers
. Simple.
═══════════ ღೋƸ̵̡Ӝ̵̨̄Ʒღೋ ═══════════ ⊰✿░L░O░V░E⊰✿⊰✿⊰✿⊰✿⊰✿⊰░Y░O░U░⊰✿
═══════════ ღೋƸ̵̡Ӝ̵̨̄Ʒღೋ ═══════════
Happy Monday. Have a wonderful week!! May it be filled with lots of small and wonderful things to delight and fill your spirit!