A few of the wow moments, or things I discover each week that tickle my fancy. I hope that they may inspire or tickle yours too!
I love this make-over of the spice rack into a paint caddy! I actually have one of those spice racks sitting in my shed! I clearly need to dig it out and re-purpose it! Found on
The Palette Muse
!
Now this is a brilliant idea. I Love the idea of hiding a printer in a drawer. I have a huge printer however, so I would need one really BIG drawer!
How to remove labels from anything. Found on
Born Free
. No fuss, no muss. Easy peasy!
Now, this is an absolutely brilliant idea! I am always losing the end of the tape and wasting it trying to get it loose. Paper clip it! Found on
First for Women
.
I hate HATE cleaning my oven. Oven cleaner always smells to bad and it's hard to do a great job when you have your hands stuffed into rubber gloves. I found a fab tutorial on how to do it without using any chemicals. No smells and no burns. Found on
Cook It Allergy Free
.
Fabric Covered Stacking Boxes. I love these. They are so pretty. I found a complete tutorial on
Cozy Home Chronicles
. I have boxes of fabric waiting to be used.
Beautiful long stemmed fabric roses from
Snowy Bliss
. There is a complete tutorial there. Something else to do with that fabric stash!
Just look at this adorable little fairy house painted on a rock! I could not find a source, but if you are handy at all with your paint brush it would not be all that difficult to do. I used to paint on rocks all the time. The texture of the rock adds a special quality to the finished project I think.
A Comic Book Decoupaged Chair. What a brilliant idea for a chair in a boys room or some such. I live this idea. Once again no source, but it would be very easy to do. A bit fiddly perhaps with the rungs, etc., but so nice when done! I would love an Archie and Veronica chair! (Did you like that comic when you were a girl?)
A DIY Crochet Lace Cake Dome. Found on
Daily Fix
. I have some crochet cotton which needs using up. But not until my thumb gets better.
How to take great photos in natural light. I need to do this! There's a great tutorial on
Heart Handmade UK
.
A complete tutorial on how to make a unique outdoor planter using an old chandelier. Brilliant. Found on
While They Snooze
. It doesn't look that difficult to do. The hard part for me would be finding the chandelier!
And that's it for this week. I hope you found something useful amongst all of these ideas! I sure love discovering new things to try myself and I love to share them with you.
A thought to carry with you through today . . .
✻ღϠ₡ღ✻ (¯`✻´¯)
`*.¸.*✻ღϠ₡ღ¸.✻´´¯`✻.¸¸.Ƹ̴Ӂ̴Ʒ..
To experience true personal power remember this:
a random act of kindness SPREADS like a wildfire
because all of us respond to LOVE.
~Blake Foste r
✻ღϠ₡ღ¸.✻´´¯`✻.¸¸.Ƹ̴Ӂ̴Ʒ..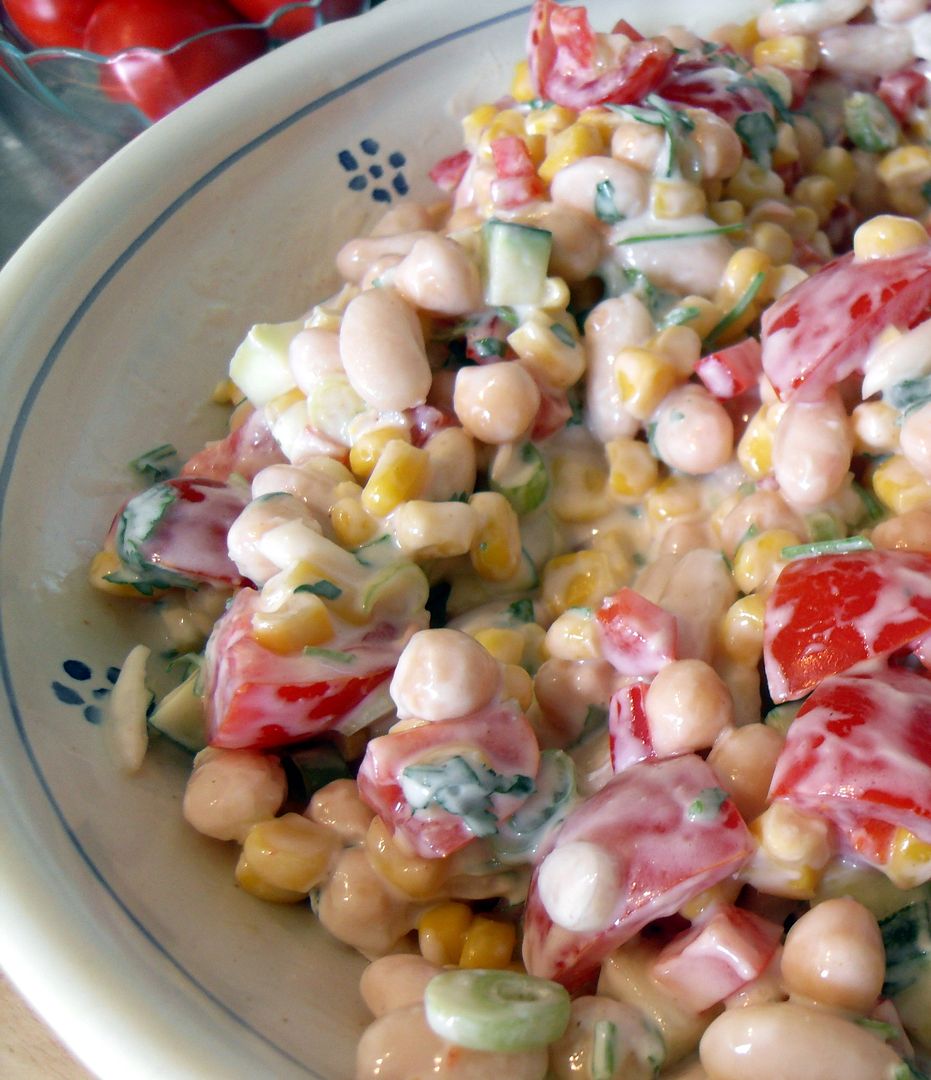 There's some tasty
Garlic Sirloin Burgers
in the kitchen today along with a delicious salad!
═══════════ ღೋƸ̵̡Ӝ̵̨̄Ʒღೋ ═══════════ ⊰✿░L░O░V░E⊰✿⊰✿⊰✿⊰✿⊰✿⊰░Y░O░U░⊰✿
═══════════ ღೋƸ̵̡Ӝ̵̨̄Ʒღೋ ═══════════
Please have a wonderful Friday. It's gorgeously sunny here again today. Yesterday it was a balmy 29 degrees in the back yard! Hooray for summer! I'm going to try to get into the Doctors today to see about my thumb. Two weeks have passed and no improvement at all. Wish me luck!