"The world is fairly studded and strewn with pennies cast broadside from a generous hand. But who gets excited by a mere penny?...It is dire poverty indeed when a man is so malnourished and fatigued that he won't stoop to pick up a penny. But if you cultivate a healthy poverty and simplicity, so that finding a penny will literally make your day, then, since the world is in fact planted with pennies, you have with your poverty bought a lifetime of days. It is that simple. what you see is what you get." ~Anne Dillard
A few of the small and wonderful things which bring untold joy into my life. It's the small things in life which truly mean the most. Simple abundance . . . it's the best.
Getting to teach a lesson in Primary. I had four delightful little six year old boys to teach a lesson on reverence to yesterday. There was one who only wanted to talk about toilets, but I just tried to ignore his toilet talk. (There's always one in the bunch!) For the most part I managed to keep their attention for the full 40 minutes, which wasn't easy, but I did it! I was supposed to be teaching them for three weeks, but they called a teacher to take over the class and she is starting next week. Whew! I did enjoy the experience, but with my arthritis it was a bit of a challenge!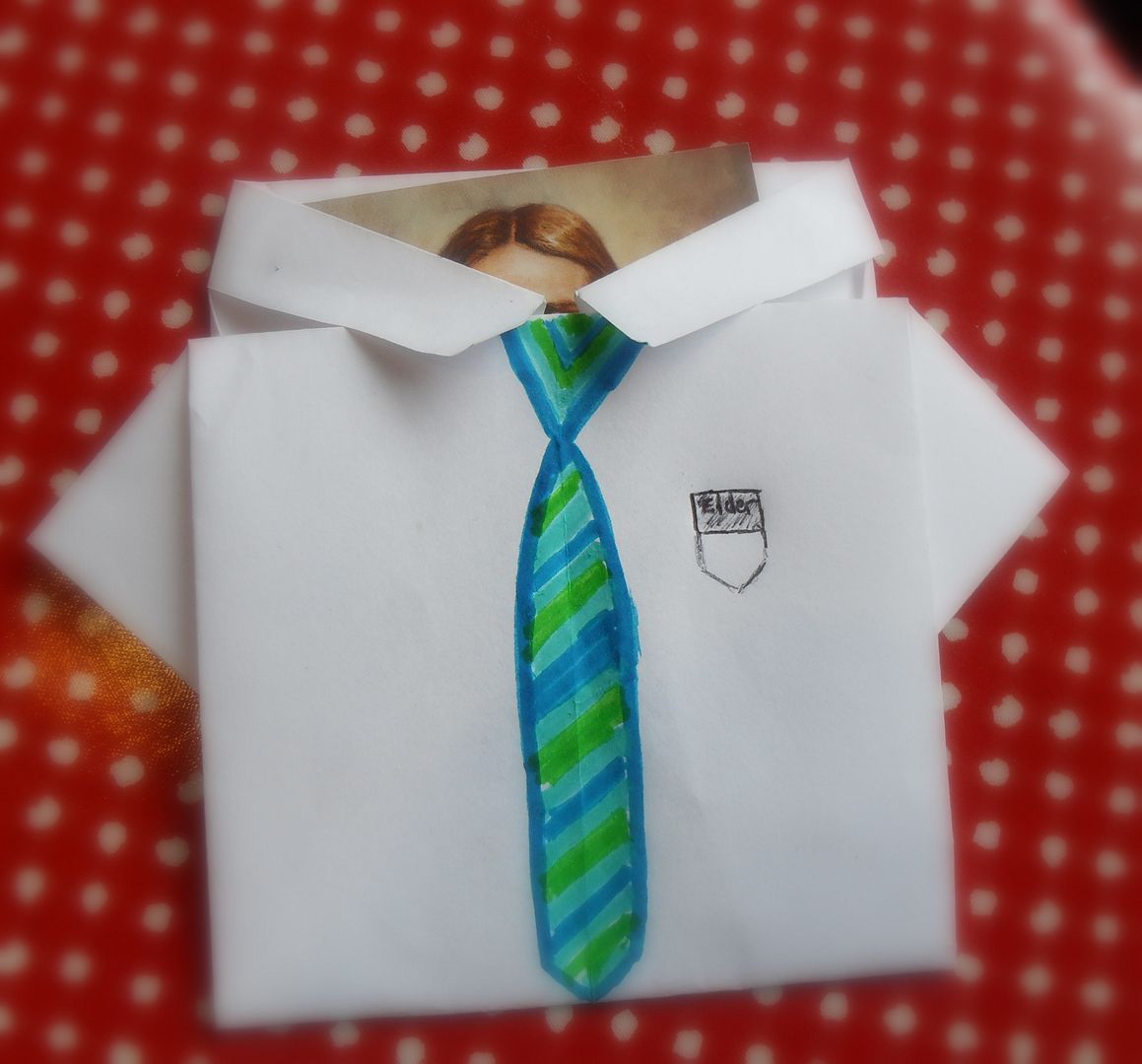 I had a lovely e-mail from one of the missionary mom's yesterday. I haven't written my reply yet. That's on my agenda for today! In any case, it was so special to hear from one of the mom's of the young men we have had in our home over the past few years. All of these young people are such wonderful examples to me. I love to have them in my home, and to feel of the special spirit that they bring. I love to feed them when I can and give them a little taste of home and a mother's love. I love to be taught by them, and to teach with them. As Ward missionaries we work a lot with these young people and I enjoy every minute we get to spend with them. These are fabulous young people who give up two years of their lives, at a time when most young people are out partying and having a good old time . . . to serve the Lord. They are not MADE to go. They choose to go. They spend two years (in the girls's case 18 months) without television or movies, or parties, or college, without family . . . without many of the things that young people between the ages of 19 and 21 usually are enjoying . . . on the Lord's errand.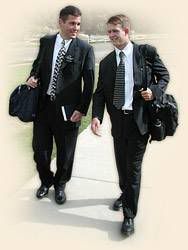 I have great admiration for these young men and women. If you were to ask most of them, they would say that it was the best 2 years (18 months) of their lives, with very few exceptions. They sacrifice much to serve, and their families sacrifice as well. It costs a lot of money to go on a mission, but this is something most young people in the church save up for from the time they are young, and in the case where there is a young person who wants to serve, but has no money, there is a missionary fund and the whole Ward will chip in just so that this young person can serve . . . because we all believe in what they are doing, and we all support what they are doing. I pray for the missionaries that are serving around the world several times a day. I pray for their safety and for their work . . . and for their families. It was so nice to hear from one of the mom's. It made my day really!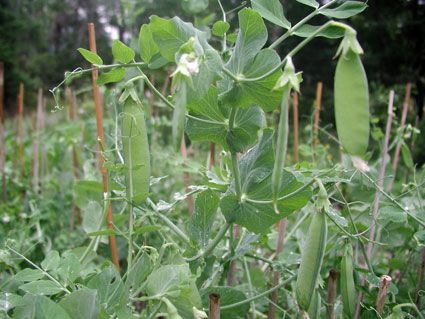 Is there anything better than fresh garden peas? I think not! Patiently waiting for these and in the meantime enjoying early new potatoes. They are also mighty tasty. Reminds me of a dish from back home which we make each summer called
Hodge Podge.
Lightly cooked spring/early summer veg in a delicious cream sauce.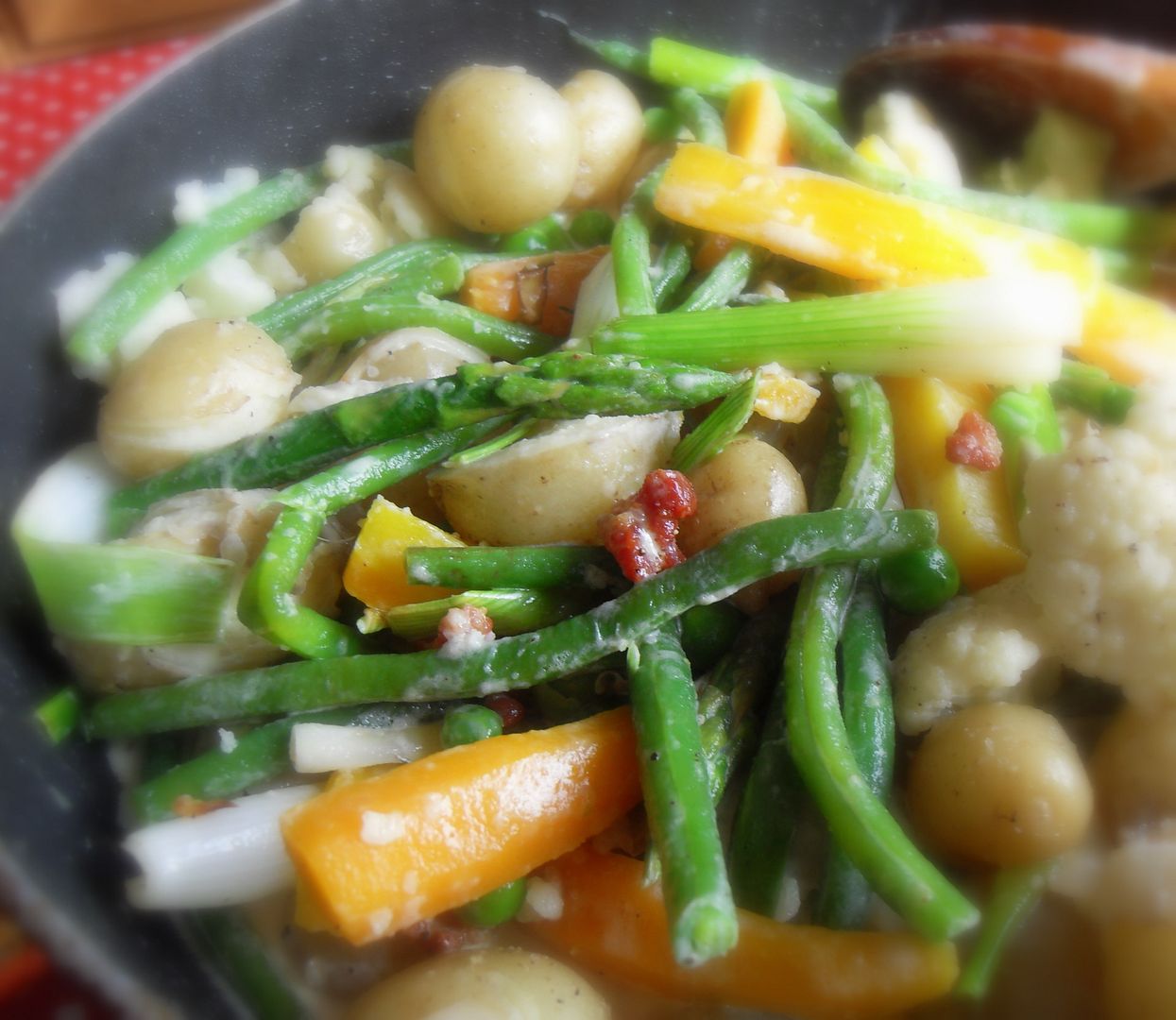 It is just sooooooo good! Can't wait!
The days are definitely getting longer and I am getting up and going to bed in daylight. I love watching the sun rise and the sun set. This is a photograph I took of the sunset over in Margaretsville back home when I was home on my own back in 2002. My mother and I took a drive over to the shore to watch the sun go down. It is a spectacular thing to get to witness, and it only lasts a few seconds. You need to be quick. I learned though that you need to bring a flash-light, because if you don't within about 2 seconds you will be in pitch dark and you will have a really hard time making your way back to your car! Oh gee . . . now I have made myself homesick . . . oh well, fingers crossed we will make it next year!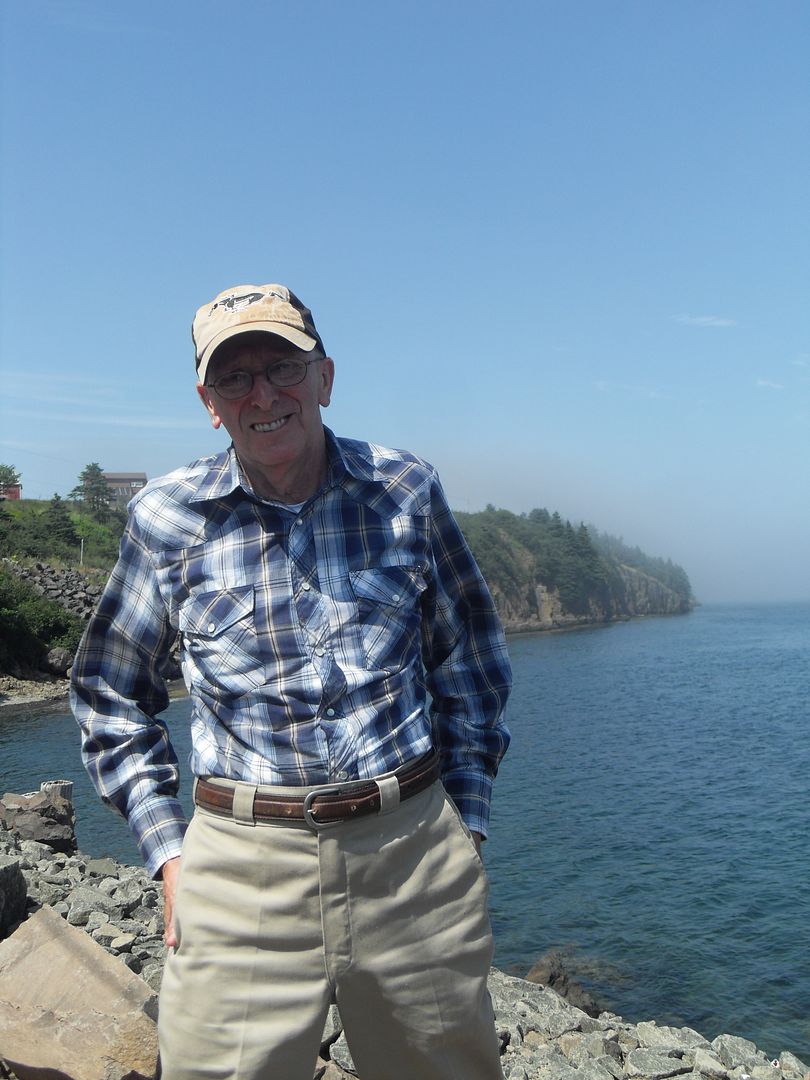 Todd always enjoys our trips back to Canada. So far he has gotten to see Nova Scotia (of course!) New Brunswick and Prince Edward Island. Hoping that one of these days we can travel a bit further West. He would love to be able to see some more of Canada. He always marvels at all of the space we have and the straight wide roads! I do now too. ☺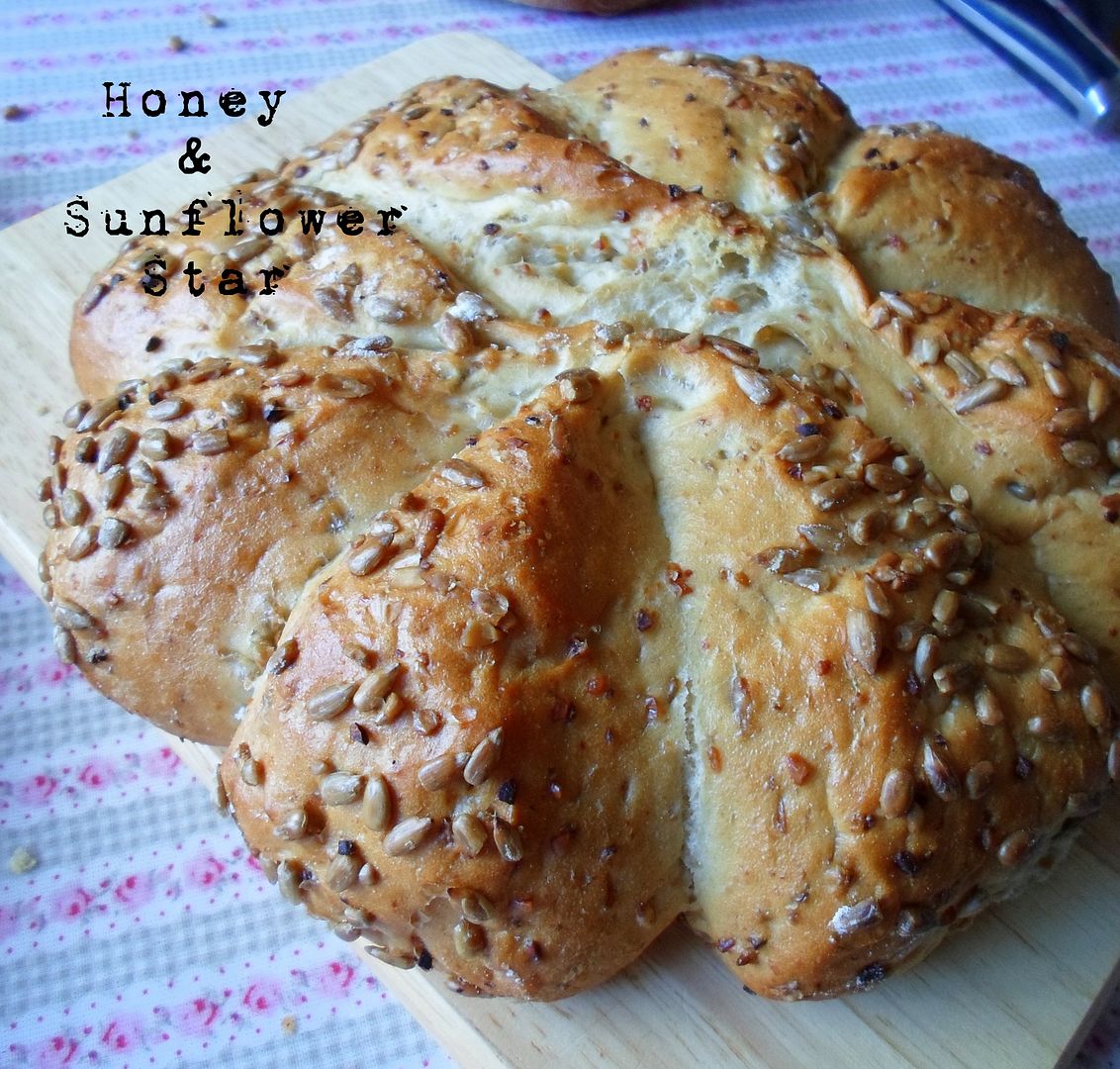 A nice warm wedge of Honey and Sunflower bread for breakfast along with a piece of British Cheddar. The bread all crusty on the outside and coated with all of those nutty sunflower seeds . . . the insides slathered with butter, melting into all of that nutty goodness . . . and tang of the cheese. Simple pleasures are the best.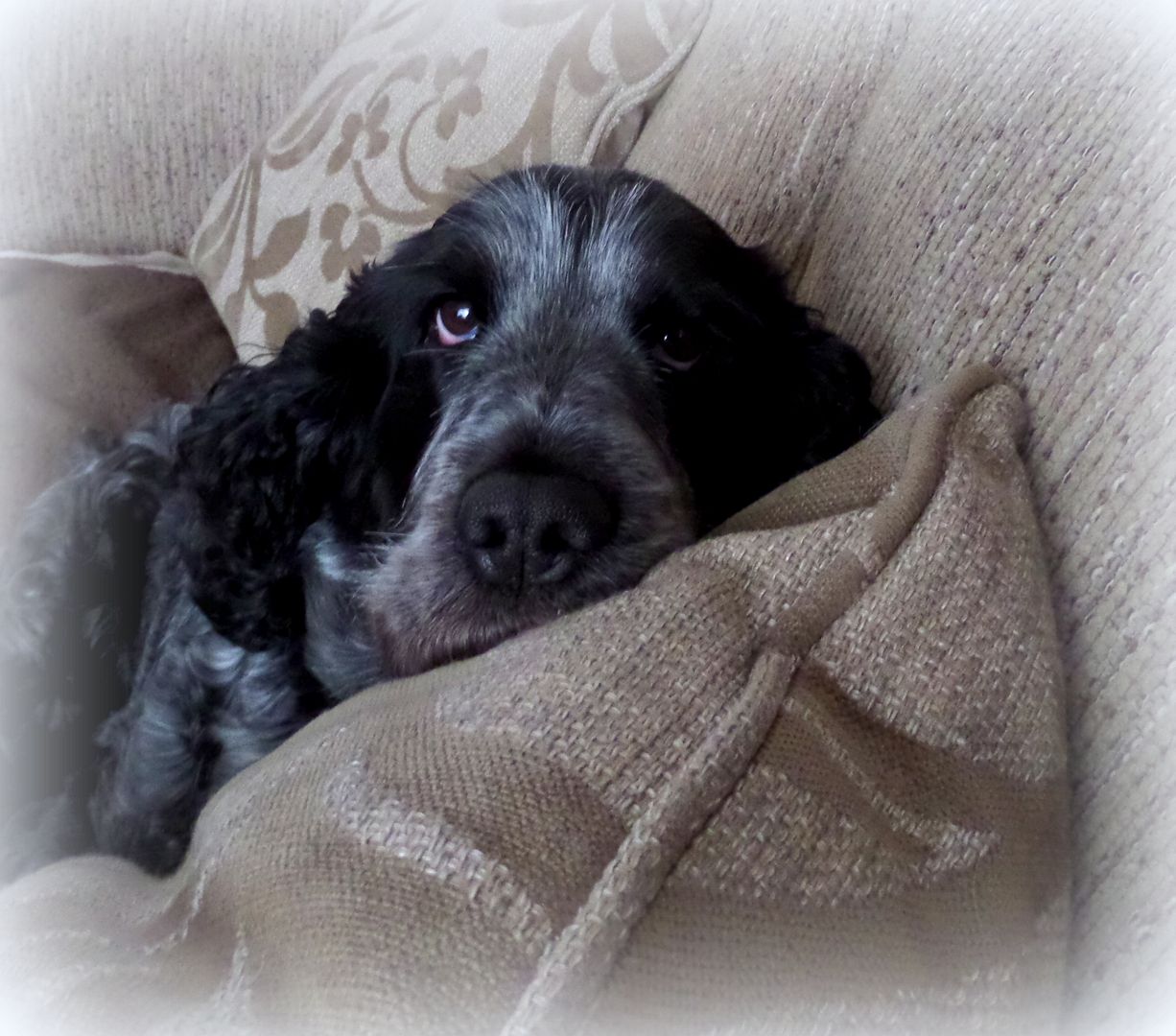 Furry morning cuddles . . . they are priceless. The perfect way to begin the day. I don't know how I ever got along without them!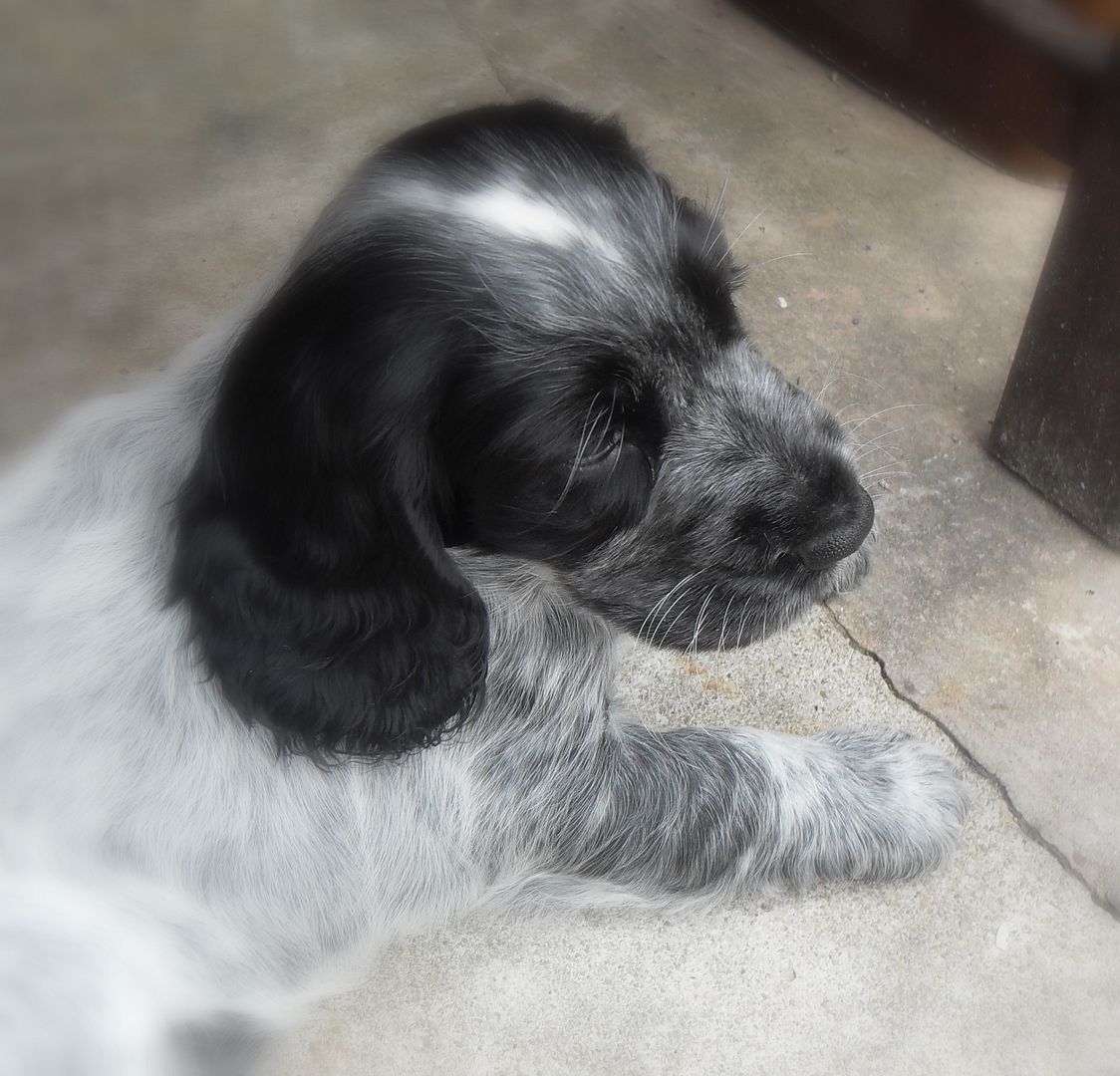 She just had her fourth birthday. It is hard to believe that she was ever this small, but she was . . . and what a wonderful four years it has been. She's our baby, that's for sure!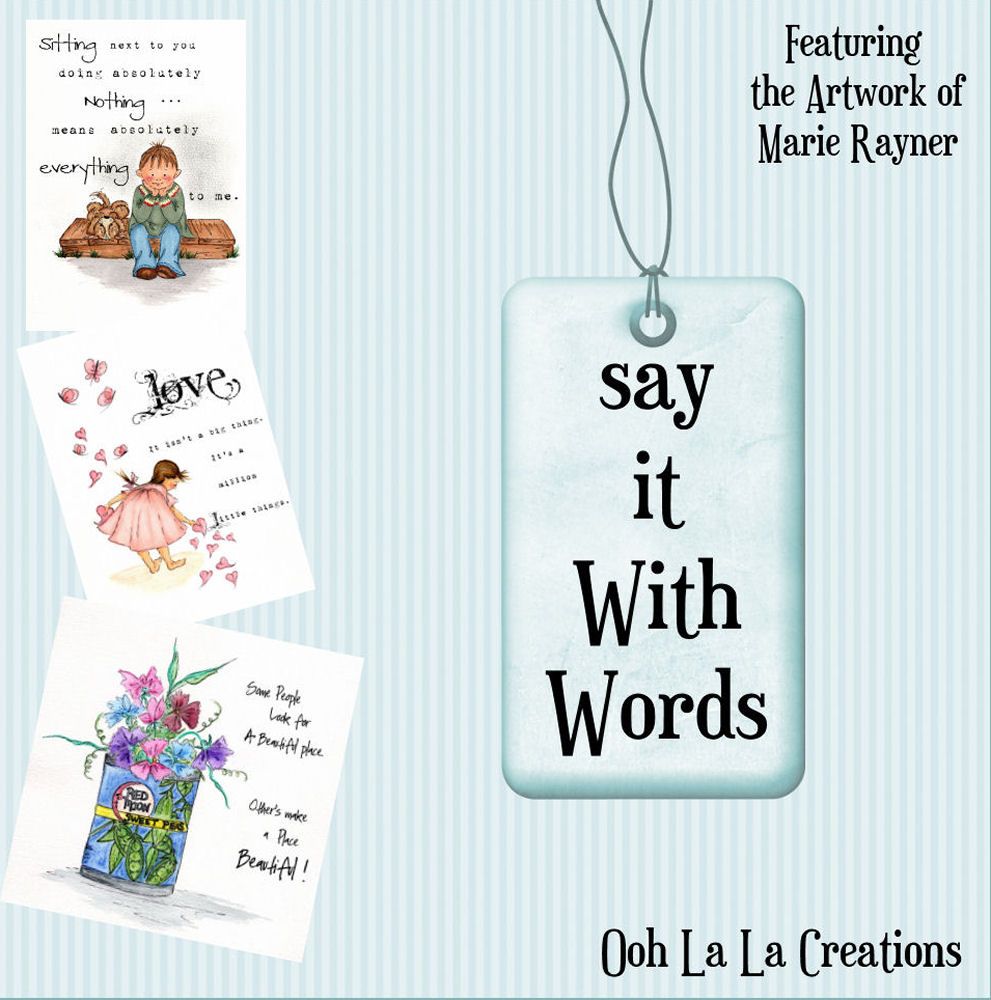 Today's the day, Create and Craft Channel at 3 PM. I can't wait to see it! I hope that it does well. It's been well over a year since we began this project and it's exciting to now see it happening. I have my fingers crossed!
And that is it for this week. What are some of your small and wonderful things? I'd really like to hear about them!
A thought to carry with you through today . . .
◕✿(✿◠‿◠)♥.¸¸.•´¯`»✿◕
You never lose by loving.
You always lose by holding back.
~Barbara DeAngelis
════ ღೋƸ̵̡Ӝ̵̨̄Ʒღೋ════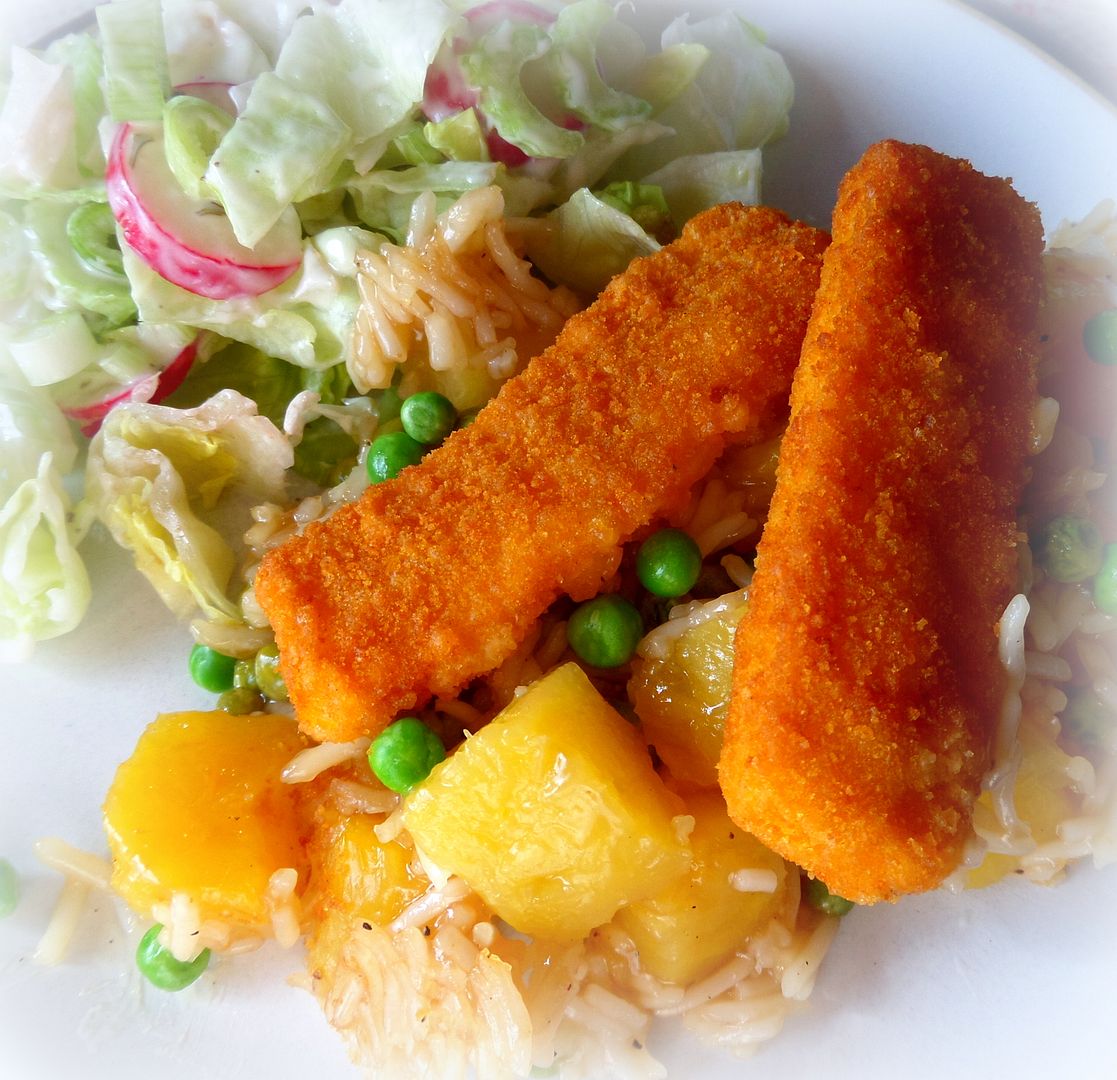 There is an old store cupboard favourite in The English Kitchen today . . .
Fish Fingers Polynesian
. Thrifty and delicious!
═══════════ ღೋƸ̵̡Ӝ̵̨̄Ʒღೋ ═══════════ ⊰✿░L░O░V░E⊰✿⊰✿⊰✿⊰✿⊰✿⊰░Y░O░U░⊰✿
═══════════ ღೋƸ̵̡Ӝ̵̨̄Ʒღೋ ═══════════
Happy Monday. Have a wonderful week!! May it be filled with lots of small and wonderful things to delight and fill your spirit!