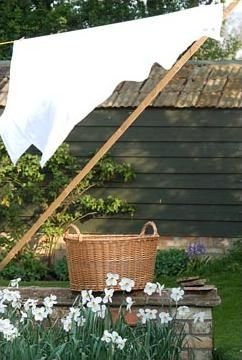 Amongst the many wonders of June, there is the putting away of Winter stuff . . . I think we can finally concede that Summer is almost here and it's time to moth ball the old wool blankets and bring out the lighter duvets and covers. As a child all of our Winter clothing would have been tucked away in the attic until October, but alas . . . today's budget restraints mean that I wear the same things all year round, adding a sweater during the colder months, and the only thing which really changes would be the weight of my coat.
When I worked at the Manor, the changing seasons would mean several weeks of bringing down clothes and shoes from the attic and returning clothes and shoes to the attic. I have never seen anyone with so many articles of clothing or pairs of shoes. I helped the housekeeper to do this on occasion as it was a very time consuming and difficult chore to cope with. Furs also had to be sent to cold storage. Whilst I was there I instituted the practice of photographing the many pairs of shoes. Because the shoes were also seasonal and there was only a limited number of shoe boxes I began the practice of placing the photograph of each pair of shoes which was in the box in a clear envelope which I stuck on the end of each box. Sometimes when my boss was travelling to another climate, she would require several pairs of shoes which were off-season. It was a nightmare trying to find the right ones. The photographs helped.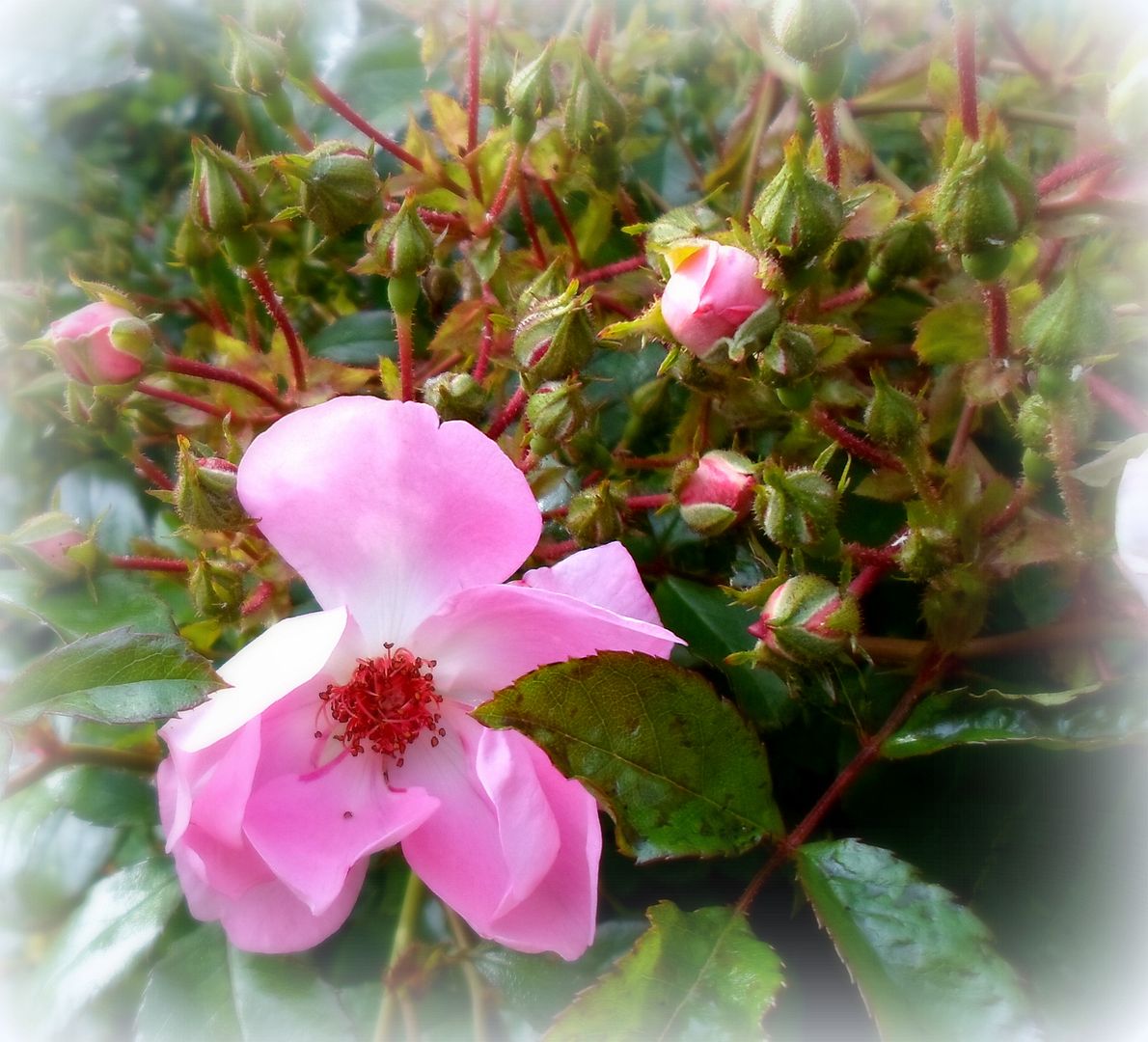 The garden is coming into her glory at the moment, with more gorgeousness to follow. All of the roses are in bloom. We have quite a few different ones. I think that roses have to be one of my favourite of all the flowers . . . but then every time I spy a new bloom on another plant, I fall in love with those . . .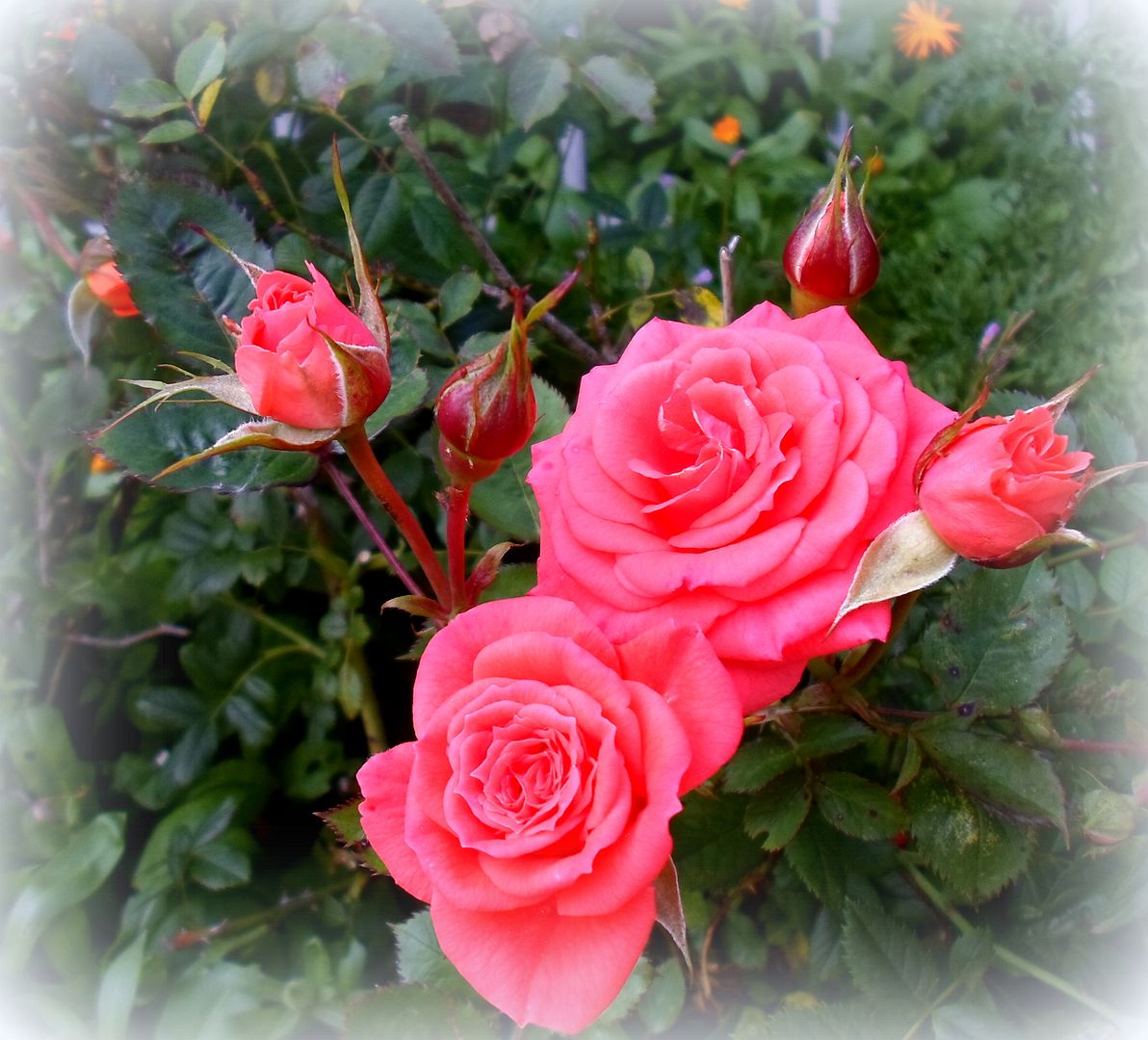 I think I just love flowers and nature full stop. In June I am delighted no matter which way I turn . . . but then again I find that with every season. They all delight my soul in their own unique ways.
I was a bit upset this morning as someone left a comment on my food blog saying that they used to love coming to read the recipes each day, but they felt all my posts now were about things I had been sent and how lovely they were. I felt a bit stung by that comment. I don't really think it was a fair statement to make, and a bit exaggerated. I do post a recipe every single day which is a lot more than most food bloggers do. Sometimes, yes it also has to do with something which I have been sent, but then again . . . I normally include a recipe in those types of reviews as well so that I can show my readers how I've used what I have been sent. And always, always my reviews are honest and I tell it like it is. I cannot help it if I always get sent nice stuff. If it's not so good, I let my readers know. I let them know all of the pros and cons.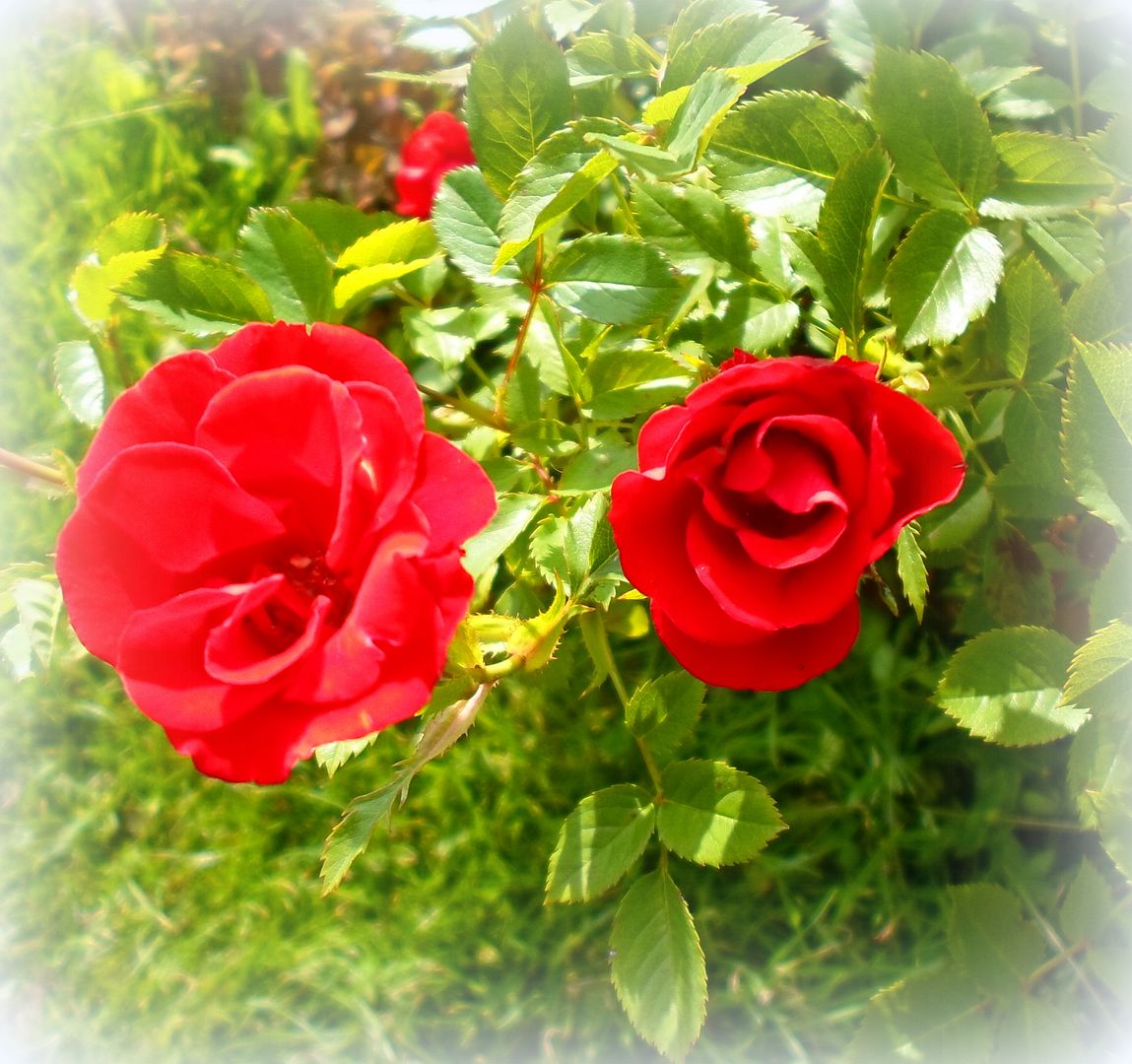 Occasionally I will have a sponsored post. This is a post I have been paid to put up. It doesn't happen very often and it's normally very easy to tell which are the sponsored posts from the regular posts. There is usually not a recipe title on the post. All of my recipe posts have recipe titles in them. With rising costs food blogging is an expensive venture these days. Back when I worked at the Manor I was able to show new and exciting things on two blogs every day of the foodie nature. That was because I was cooking in two locales every day. Now, I only cook here at home and it's a lot more difficult and harder to manage presenting new and delicious things each day, but I do, and if sometimes that means I have to do a sponsored post, then so be it. Nobody has to read them if they don't want to.
And yes, I get sent free stuff to try out sometimes. Normally food stuff. And stuff that we all see in the grocery stores and wonder about buying. I use those foodie ingredients and occasional appliance/tools which I get sent to make recipes and then I share what I have made with my readers as well as my experience in using the tool/equipment. I always thought those posts were helpful and informative. That way the reader can decide if they want to try out the same things, or not. Again, I try to be completely honest in my posts. There have been the odd things that I did not like or find useful and my readers know it.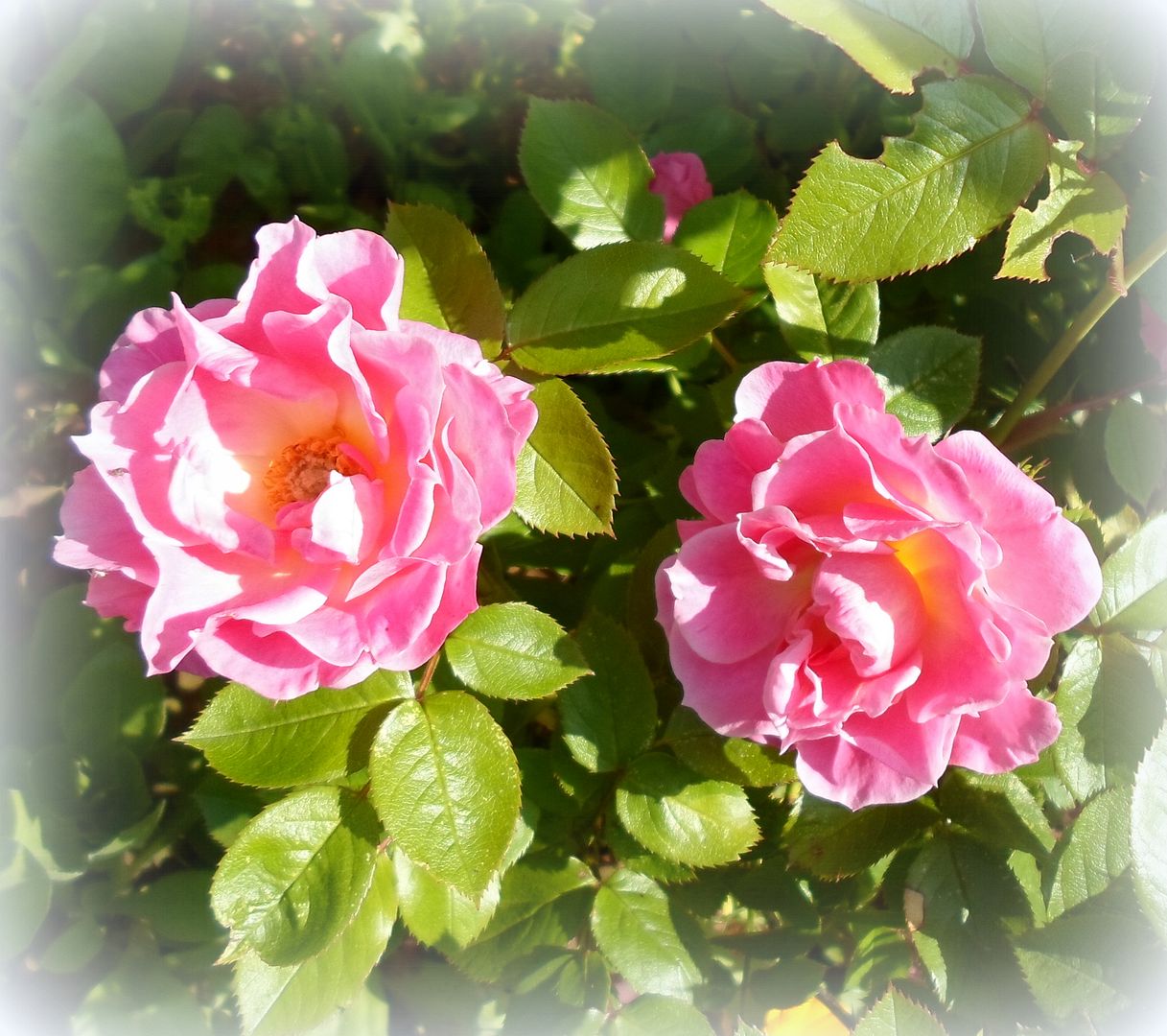 At the end of the day, this isn't a job, this blogging lark. I don't get paid to do it. It's a passion and I enjoy every minute of it. I love sharing my thoughts and findings with my readers. On the food blog I love sharing the recipes which I try out and enjoy. I enjoy sharing my experiences in trying new things/equipment/tools/products. Nobody has to read my posts. The world won't end if they don't, and I'd probably still be doing it even if nobody read. It is a form of journaling for me. I enjoy it for what it is. The bonus is my readers, and they mean the world to me . . . but mostly I do it
for
me. It is not meant, nor was ever meant to be an exercise in boosting or massaging my ego. Yes I do enjoy the interaction with the readers very much . . . but when someone says something cutting, not so much, especially when I think it's unfair or unkind. This is what was said:
"I know this post is probably not popular but every time I come to your blog it is about something you received and now tell us how wonderful it is. I loved your recipes but now not so much."
I assume she meant her comment by the word post . . . and this is my question to you. Do you think that my food blog has become all about things I have received, or am testing? Is it all about new products and tools? Is this a fair statement to make? Hit me with it. I have my big girl panties on. ☺
A thought to carry with you through today . . .
`*.¸.*✻ღϠ₡ღ¸.✻´´¯`✻.¸¸.Ƹ̴Ӂ̴Ʒ..
(¯`v´¯)
`*.¸.*´Ƹ̵̡Ӝ̵̨̄Ʒ
¸.•´¸.•~♥♥♥~•.~
"No work or love will flourish out of guilt,
fear, or hollowness of heart, just as no
valid plans for the future can be made by
those who have no capacity for living now."
~Alan Watts
`*.¸.*✻ღϠ₡ღ¸.✻´´¯`✻.¸¸.Ƹ̴Ӂ
̴Ʒ..
Today you get two recipes. One which accidentally posted last night when it shouldn't have, and a new one so that I didn't miss posting a new one today.
Deliciously simple
Barbecued Frankfurters
, so simple and so tasty!
Deliciously simple
Magic Custard Cake
. This is a real winner, but then again so are the hot-dogs!
═══════════ ღೋƸ̵̡Ӝ̵̨̄Ʒღೋ ═══════════ ⊰✿░L░O░V░E⊰✿⊰✿⊰✿⊰✿⊰✿⊰░Y░O░U░⊰✿
═══════════ ღೋƸ̵̡Ӝ̵̨̄Ʒღೋ ═══════════
I wish for you a wonderful Saturday. Remember, kindness costs nothing.