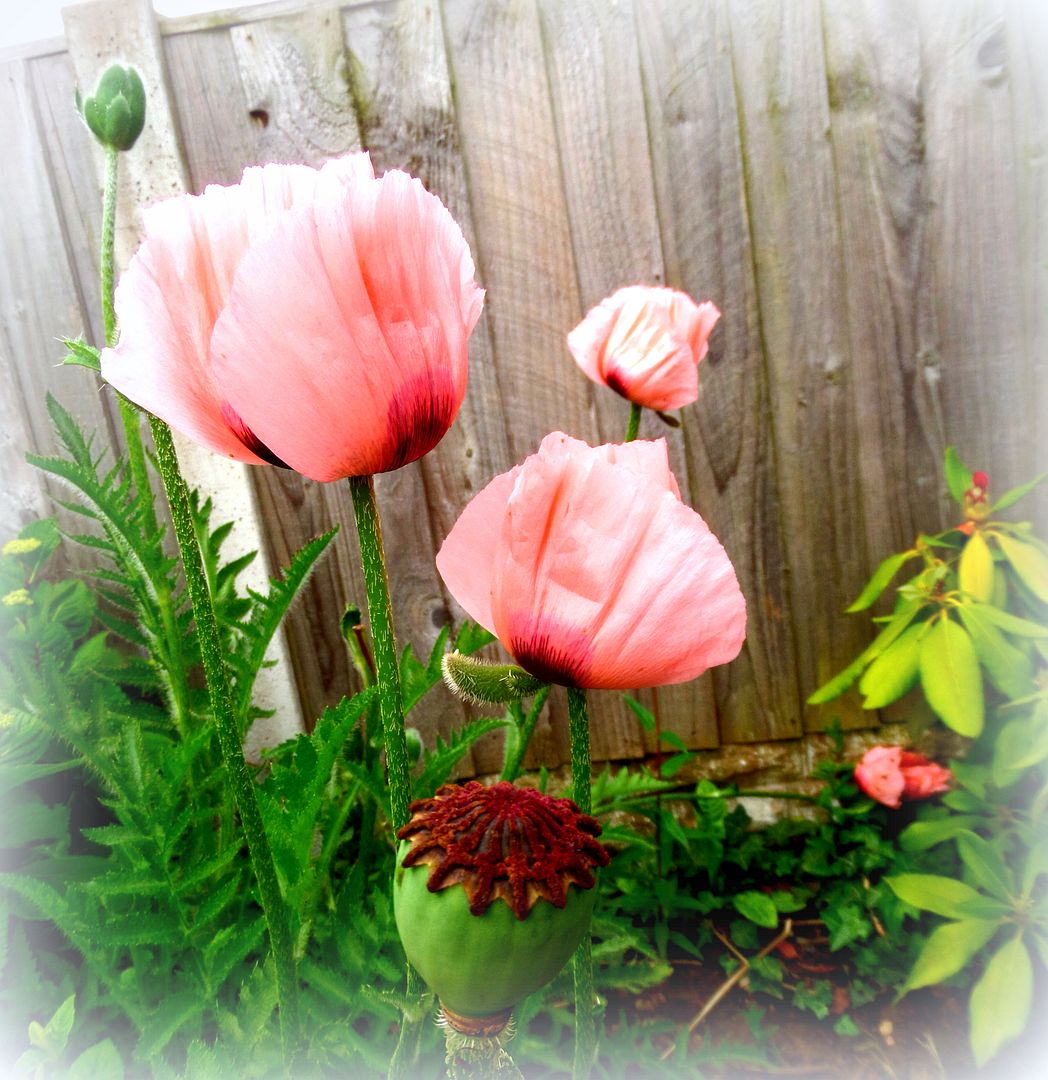 "Each time you pick a daffodil
Or gather violets on some hill
Or touch a leaf or see a tree,
It's all God whispering, "This is me."
~Helen Steiner Rice
We had a lovely time with the missionary sisters last evening. They were only here for about an hour and a half. (They are not allowed to stay in a home for much longer than that normally.) It was a wonderful one and a half hours though. We always love the special spirit which they bring and enjoy them being here so very much.
If you want to have a great evening. Feed a missionary.
We ate Baked Hot Dogs, and macaroni salad and tossed salad and then I had baked a special dessert for us all, a magic custard cake, which we had with fresh English strawberries. SOOOO good!
After dinner we sat and talked and they shared a special message with us, part of which was watching this video. I could so relate to this video and I do hope that you will take the time to watch it. It's only about 4 minutes long.
I was a child who grew up thinking that I didn't matter. My parents did the best that they knew how for me, and I know they loved and
love
me dearly and always have, but when I was a child I did not know that. They were not happily married for a very long time and when your parents are not happy people in their lives, that filters down. I never thought that I mattered. Never. I did not think I was worth very much, and although I believed in God and in Jesus Christ . . . I did not think that I was important enough to matter to them either. I prayed, but I did not really have any faith in those prayers or in answers to prayer . . . because once again I did not truly think that my feelings or my desires had any significance in the scheme of things.
Not knowing that I mattered or that I was worth anything caused me to make some very poor choices in my life. It caused me to unite with people who perpetuated these feelings, who treated me like I really wasn't worth anything and that I did not count . . . that I had no special purpose for being here, or that there was even a scrap of me that counted for anything. That I was truly worthless and of no value.
I loved bringing up my children. I love them with all of my heart, but even in the bringing up of them, I felt alone . . . like I did not belong. There was no place that I belonged. No place that I felt like I fit in. I always,
always
felt like an outsider looking in. I always
always
felt like I had this hole in my heart that I didn't know how to fill. I do think that I was a good mother, or as good as I knew how to be. I did my best, and yes there were many happy moments and pockets of joy, but there was always an underlying chord of sadness which pervaded everything for me. An emptiness . . .
It may sound cliché, but this is the truth from the bottom of my heart. It was not until I found the true Gospel of Jesus Christ and this church that I belong to that I found real joy in my life and lasting happiness. From the moment I walked into our church I had the feeling that I had found home, that I had come home . . . that I had finally found a place where I belonged. It was through this Gospel that I began to finally know for sure that I mattered, and that I had a Heavenly Father who loved ME, with all of my weaknesses and shortcomings and failures . . . and that He always had done. That I had a purpose in being here, a "raison d'etre." That I found peace, and joy and happiness . . . . the missing puzzle piece that fit into that empty hole in my heart. That I found the love and acceptance which I had never been able to find any place else.
I found my smile and it was a smile which came from the very depths of my being, but was not pasted on for show. That is not to say I don't have moments where I where I feel unhappy or afraid. I am only human after all, and we all have moments like that. It is part and parcel of the human experience But that underlying chord of sadness which ran through the whole of my growing up years and most of my adulthood . . . it's gone. It no long embroiders the fabric of my life, and that is a very good thing. I now look at life and at people and at circumstances very differently than I did before, if that makes sense. I know that I matter and that I count, and that everyone else does too. I see the value in all of us and in being. And I feel loved and wanted and valued to the very core of my being. I am able to rejoice in the good times and yes, even in the sad times. I guess what I am trying to say is . . . I finally feel whole. That feeling is priceless. I wish everyone could feel it.
Over these past years I have seen God work miracles in my life and answer my prayers in amazing ways . . . and even at my lowest points, I have always felt His presence and support.
"Come unto Me all ye who are heavy laden, and I will give you rest. Take my yoke upon you and learn from Me, for I am gentle and lowly in heart, and you will find rest for your souls. For my yoke is easy and my burden is light."
~Matthew 11: 28-30
I know that when I speak of spiritual things such as this, there are many of you who just tune it all out and that's okay. We are each of us on our own journey through this life. I just wanted to share these feelings with you today, because that is what my page is about. Sharing. The good, the bad, the ugly and the insane. But mostly I hope . . . the good.
And speaking of good . . .
Baking in The English Kitchen today . . .
Blueberry and Maple Corn Muffins.
VERY good!
Remember, God loves you and I do too! Have a great Wednesday!
═══════════ ღೋƸ̵̡Ӝ̵̨̄Ʒღೋ ═══════════ ⊰✿░L░O░V░E⊰✿⊰✿⊰✿⊰✿⊰✿⊰░Y░O░U░⊰✿
═══════════ ღೋƸ̵̡Ӝ̵̨̄Ʒღೋ ═══════════
Be happy. ☺