A few of the wow moments, or things I discover each week that tickle my fancy. I hope that they may inspire or tickle yours too!
No source for this or instructions, but they are ice cream balloons! Such a simple and easy idea and they would be great for parties!
I am loving this simple do it yourself paper cup crown. There is a complete picture tutorial on
Estefi Machado
! It's in Spanish, but with the photographs you won't need to worry about that anyways. I think it's brilliant!
How to root hydrangeas. From
Gorgeous Flowers Garden & Love
. I never knew it was so simple. I am going to definitely try this out as we have some beautiful hydrangea out front and I would love more!
Have you always wanted to know how to fold your sheets like this? So that you can store them easier and all together in the linen cupboard? I found a complete pictorial tutorial on The Complete Guide to Imperfect Homemaking! It's just brilliant. In fact that blog is brilliant. I love the internet! You can find out how to do just about anything on it! FAB-U-LOUS!
I love the organization of this unit. From
Not Just a Housewife
. I need organization on this level. Everything is just sort of shoved into what I call a baking cupboard. When I need something I have to practically empty the whole cupboard to get to it. It drives me up the wall and is so frustrating. I need help!
From
Nest of Posies
, a tutorial on how to make a little play house for the kids from an old appliance box! This is so much fun! I would have love, LOVED one of these when I was a child! You can get the kids to do all the painting, etc. It would keep them busy and they would get a lot of mileage out of this, plus the cost is negligible!
A free Printable for Journals. I love these colours. I found this on
Vintage Glam Studio
. There are a lot of fabulous ideas and printables, etc. on that page. People are just so very clever!
I love this Sunbonnet Sue Needle Keeper. You can find the pattern on
House Wren Studio.
It would not be at all difficult to make if you are handy with a needle and thread, and I am thinking if you want to make this at all, you would be a needle and thread kind of person!
Make your own cookie mixes! Just like the ones you can buy, except you make them yourself at home. I found this on
Fake It Frugal.
She has a ton of ideas on there for things you can make. All kinds of mixes, etc. It's just brilliant! You pay a mint for these sorts of things in the shops.
And that's it for this week. I hope you found something useful amongst all of this!
A thought to carry with you through today . . .
`*.¸.*✻ღϠ₡ღ¸.✻´´¯`✻.¸¸.Ƹ̴Ӂ
̴Ʒ..
"There's nothing half so pleasant
as coming home again."
~Margaret Elizabeth Sangster
`*.¸.*✻ღϠ₡ღ¸.✻´´¯`✻.¸¸.Ƹ̴Ӂ
̴Ʒ..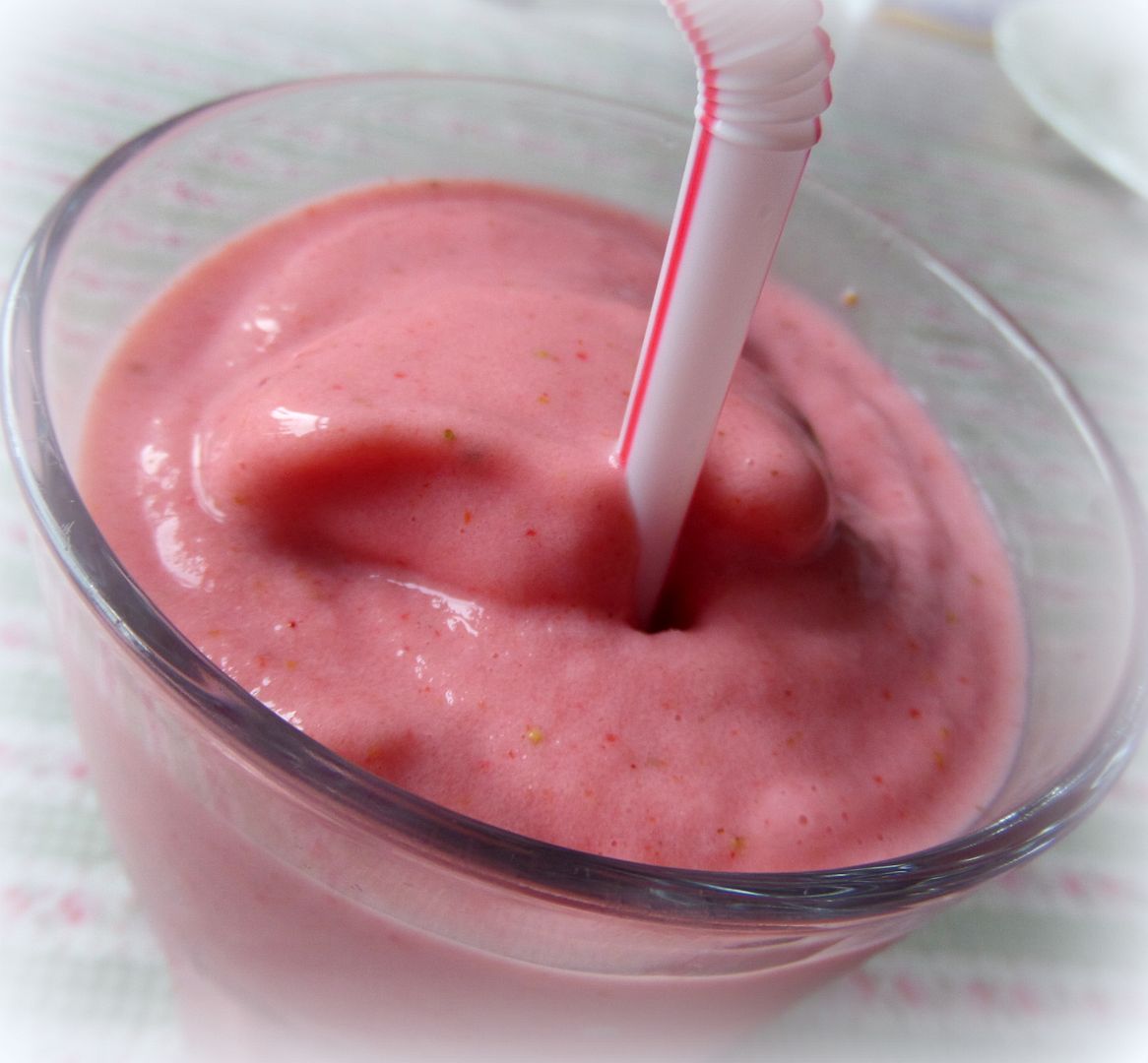 In The English Kitchen today . . . delicious
low fat Strawberry Milkshakes
! So easy and quick to make and barely an ounce of fat in them, and NO sugar! Just honey. Bliss!
═══════════ ღೋƸ̵̡Ӝ̵̨̄Ʒღೋ ═══════════ ⊰✿░L░O░V░E⊰✿⊰✿⊰✿⊰✿⊰✿⊰░Y░O░U░⊰✿
═══════════ ღೋƸ̵̡Ӝ̵̨̄Ʒღೋ ═══════════
Have a fabulous Friday! This week sure has whizzed by!