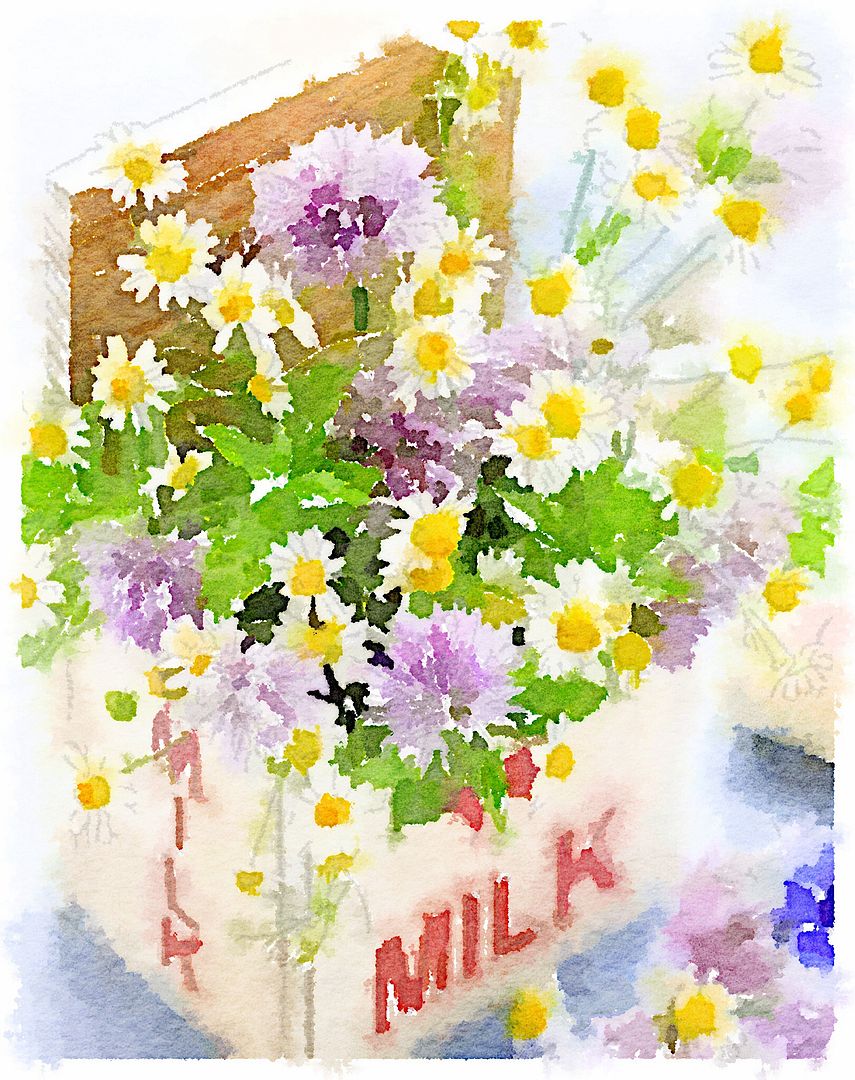 As long as you don't mind, I am going to keep doing five things about me posts until . . . a) I have run out of things to say or b) you get sick of reading them. It is not an exercise in egotism, but in self examination.
My mother was very superstitious. When I grew up there was always some kind of consequence associated with most things. Like, if you dropped a knife or a spoon you were going to get a mail visitor, and if it was a fork it would be a lady. A green Christmas foretold a death in the family . . . likewise a bird flying into a window and dying. She had a deck of cards in her bedroom that she used to tell her fortune with and a book that helped her to do just that. She loved going to fortune tellers. There was an old woman up in Canning named Mrs Price, who was the seventh daughter of a seventh daughter and was said to have the sight. My mother went to her a few times. I went with her on two occasions. The first time I went I was engaged to be married to my first husband. Mrs Price told me not to marry him and that I would never be happy with him. The second time I went, that marriage had broken up and Mrs Price saw the renewal of an old friendship and me taking a journey to somewhere near a lake or body of water, but she also warned me to always put my son first. I ended up getting back together with my high-school boyfriend and we were married for 22 years. Getting back together meant me moving out to Winnipeg, which was near Lake Winnipeg and on the Red River. I have always tried to put my son (s) and daughter (s) first. The year prior to my youngest son's birth a friend of mine invited a fortune teller to her home and my mom and I went. This lady didn't read your palm like Mrs Price, she hung her head over a bowl of boiled water with a towel over her head, which is something I'd only ever done when I had a cold with a bit of vicks vapo-rub in the watery. That woman told me that in a years time I would no longer be living in the same place and she saw a lot of blood. She told my mother that there she saw a new baby in the family tree, a boy. We thought she meant my brother and his wife as my brother had only just gotten married. Within a few months my ex and I were posted to Ontario and were leaving where we were living, I was pregnant and I had a baby boy when we got to Ontario. I also haemorrhaged after a tubal ligation. I never really enjoyed this type of thing. I only went to support my mother. I was told once by a palm reader that I had the second sight myself and that I should be careful and learn how to use it properly because it meant evil things could touch me as well as good. That terrified me. I don't believe we are meant to know these things, to know our futures. What happens to faith when we do that?? In any case, I have not had anything to do with any of it since before my youngest son was born and I never would again. I do not believe any of it comes from God.
I bought my own Barbie Doll. I saved up my money to buy her. I had also saved enough money to buy her a few outfits. I remember the one was a pair of orange lame sleeveless one piece pants and top onsie kind of thing, with an over dress of gold lacey stuff. The over dress snapped together at the front, and left a bit of the bodice of the pants top showing at breast and the front of the trousers at the bottom. I thought it was very elegant. My mother knitted me some clothes for her and bought some others from a woman who sewed them, and one year for Christmas my sister and I were both given a beautiful set of clothes crocheted for us by a neighbour. There was a really pretty dress and stole, with pearl beads crocheted into the stole.
I also like to make dolls, but have not made one in a long time. I think it's time I made another one don't you?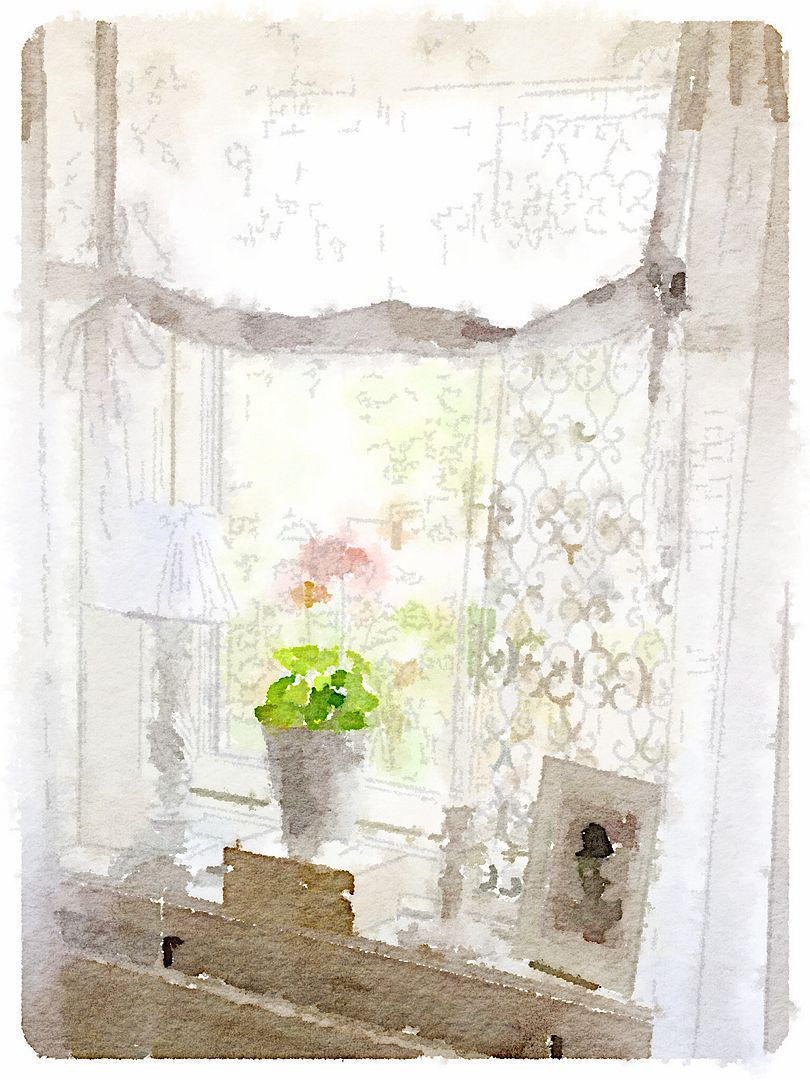 I love lace curtains, or nets as they are called over here. If I could afford it I would only ever have lace curtains on all my windows, perhaps with coloured cotton valences or curtains to close over them at night. I love how they let the light in and how they look so pretty and feminine and fresh.
I have always wanted to go to Venice. I love to travel. Well, maybe I should say I love seeing new places and meeting new people. I don't actually enjoy the process of getting there. Airports are so stressful and I am a nightmare passenger in a car. I hate all the trucks and speeders on the motorways. I love train travel however. I get sea sick so boats are a no-goer for me, which is kind of ironic that I would love to go to Venice, because isn't the only mode of transport boat in Venice? I know . . . . a bit crazy. In any case there are a few places I have always longed to see. Venice (actually all of Italy), Greece, Disney Land, The Great Wall of China, The Holy Land (not so much today because of all of the terrorism etc.), Route Sixty Six, New York City, Bermuda and Norway/Sweden/Denmark. Oh, and Holland. When I was a girl we had a set of volumes which came with our Book of Knowledge Encyclopaedia which was on all of the Countries of the World. I used to spend hours pouring through it's pages and dreaming of seeing all the places in it. I have always loved Geography and History. Oddly enough, Todd does too . . . another reason why we are well matched!
I love, LOVE potato chips, or as they are called over here in the UK. Potato Crisps. I have always loved them. I love them so much that I only ever rarely have a bag in the house and then only a small one because I will eat them all up if I do. As a child we only ever had them very rarely. Maybe on Friday night after grocery shopping my mother would give us each a small bowl of them to eat while we watched the telly before going to bed, or when the hockey games were on. My dad liked to have chips when he was watching the hockey. In Grade six my class won the Red Cross Penny Parade and it was a bus trip through the Valley to see all sorts of things. We went to Grand Pre and Evangeline Beach. We went to Berwick Bakery and saw how they made bread. We went to Scotian Gold and saw how they made apple juice, a fish farm, Dairy Queen, and a whole host of places, but my favourite place we went on that day was Scotties Potato Chip Factory! And that was because we each got a free packet of chips. Always a glutton I guess! ☺
And that is my five things about me for this week. I did go on a bit didn't I! I hope you didn't mind!
A thought to carry with you through today . . .
✻ღϠ₡ღ✻(¯`✻´¯)
`*.¸.*✻ღϠ₡ღ¸.✻´´¯`✻.¸¸.Ƹ̴Ӂ̴Ʒ..
Happiness is not a matter of events,
it depends upon the tides of the mind.
~Alice Meynell
✻ღϠ₡ღ¸.✻´´¯`✻.¸¸.Ƹ̴Ӂ̴Ʒ..
Baking in The English Kitchen today . . .
Nan's Butter Cake.
This is so good. I filled it with raspberry jam and lemon curd. Delicious!
═══════════ ღೋƸ̵̡Ӝ̵̨̄Ʒღೋ ═══════════ ⊰✿░L░O░V░E⊰✿⊰✿⊰✿⊰✿⊰✿⊰░Y░O░U░⊰✿
═══════════ ღೋƸ̵̡Ӝ̵̨̄Ʒღೋ ═══════════
Happy Thursday!!