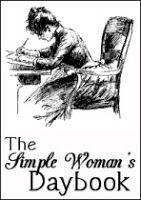 FOR TODAY, June 24th, 2014
Outside my window ...
It's quite overcast. We've had some lovely sunny weather, but I think we are in for a change.
I am thinking ...
✻ღϠ₡ღ✻(¯`✻´¯)
✻ღϠ`*.¸.*₡ღ¸.✻
"Some blessings come soon, some come late,
and some don't come until heaven;
but for those who embrace the gospel of Jesus Christ,
they come."
~Jeffrey R Holland
We are such impatient creatures. We want everything right now, instead of waiting on God's timing. This is a beautiful promise made here by an Apostle of the Lord, and it gives me hope.
I am thankful ...
Yesterday as we were driving home from the grocery store, Todd made the statement to me that having the missionaries in our home was like having a tiny bit of the Temple in our home. I am so thankful for a husband who is spiritually minded, and on the same page as myself. He is a joy and a blessing to me.
In the kitchen ...
I'm
cooking with shallots
today, there is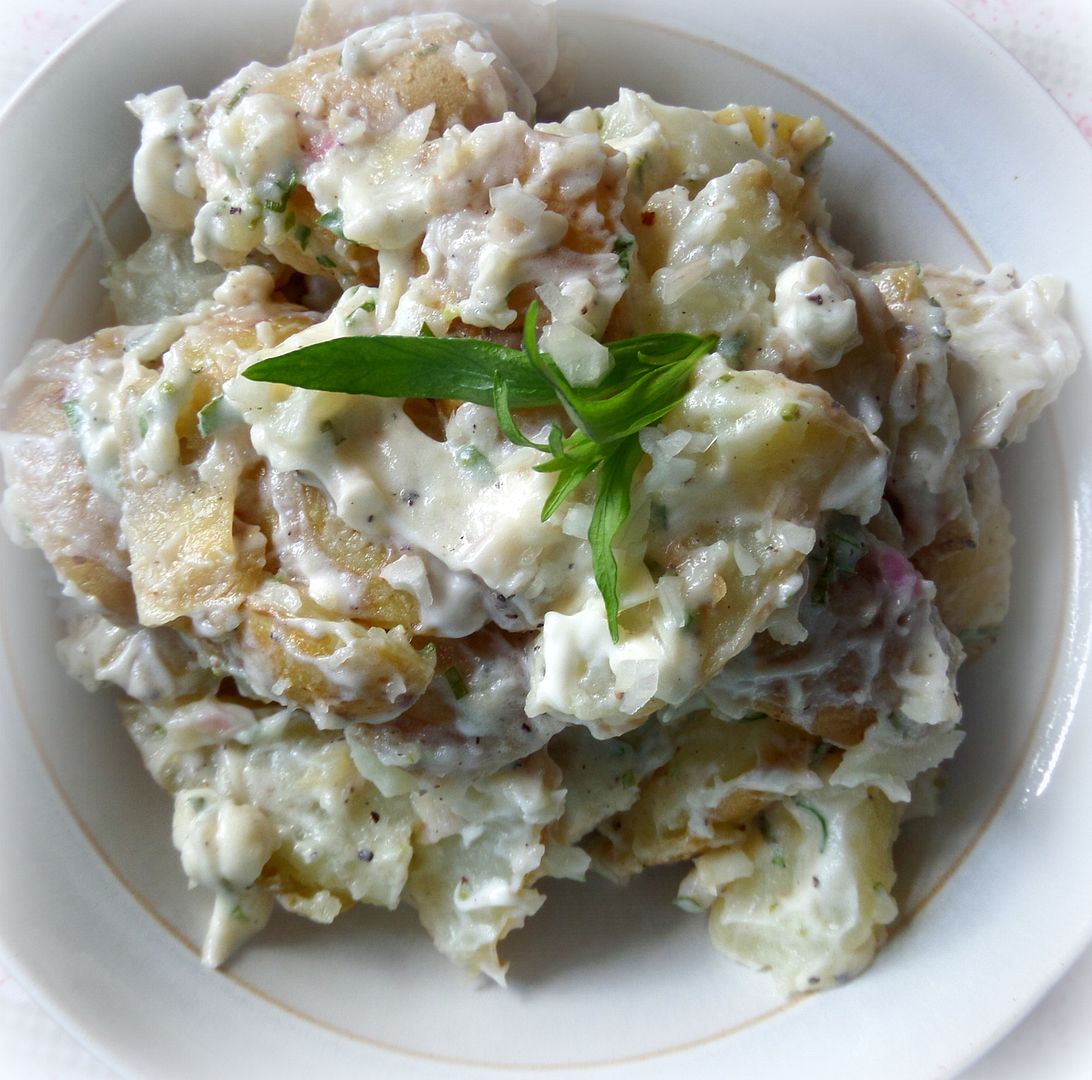 A delicious Tarragon Potato Salad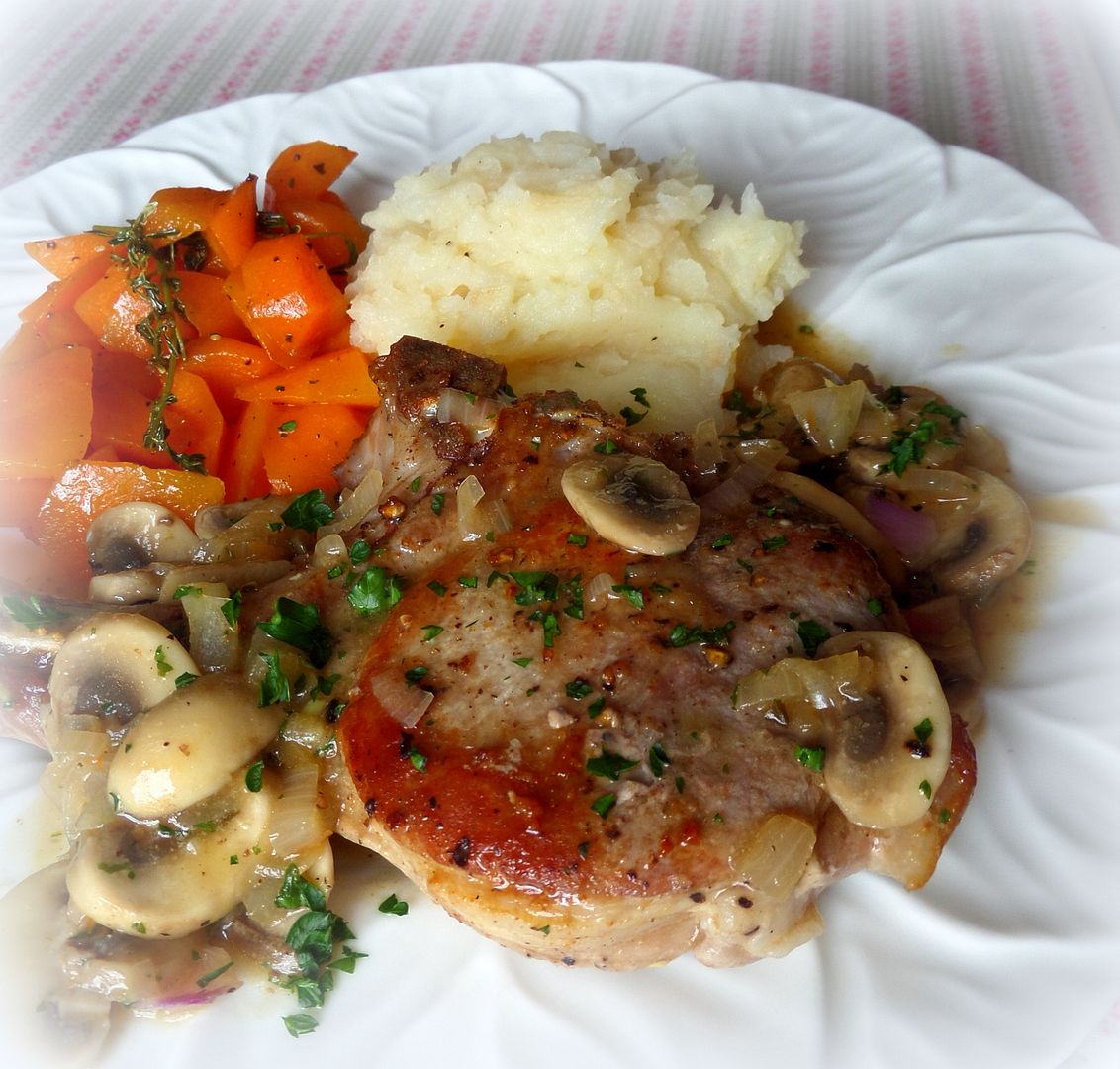 Pork Chops with a Mushroom and Shallot Sauce, and a few other tasty little bits as well!
On my "To Cook" list ...
Soft and chewy
Coconut Macadamia Bars
from Bunny's Warm Oven! These look absolutely gorgeous! Thank you Bunny!
I am Creating ...

Some really cute printables from
Free Pretty Things For You
. I love that page! It is just loaded with cute stuff and it's all free!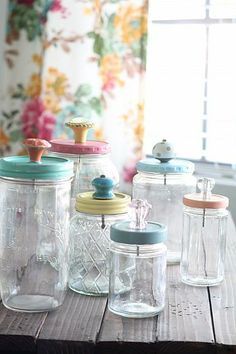 With a few drawer knobs and some paint you have some lovely vintage looking jars. From the
Deco Art Blog
.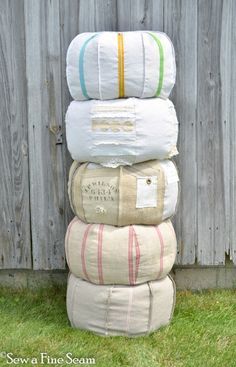 Make your own Pouff from
Sew a Fine Seam
. If you like to sew, this page is a great resource!
I am going ...
Come hell or high water, today I am going to get in to see a Doctor about my thumb. It's been going on for over a month now and seems to be getting worse instead of better. I am also going to pick up my prescription at the chemist. They instituted a new system here several months back where you don't have to pick up the prescription at the Doctors anymore. They electronically send it to the Chemist and you pick it up there. It is supposed to faster, but it now takes twice as long. I put my prescription in last Thursday and here is is Tuesday and I still have not gotten it. It's just not on!
I am wonding ...
I am wondering if we will have the opportunity to go anywhere at all this summer, even only for a day out. I sure hope we can manage it!
I am reading ...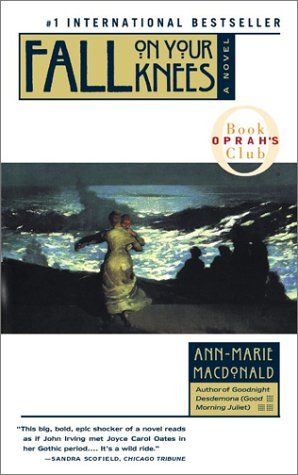 Fall On Your Knees
, by Anne-Marie MacDonald
Fall on Your Knees is a novel by Canadian playwright, actor and novelist Ann-Marie MacDonald. The novel takes place in late 19th and early 20th centuries and chronicles four generations of the complex Piper Family. I have only just started this but am already totally enthralled with this book. First of all it takes place in Cape Breton, Nova Scotia, which is compelling in it's own right. Spent most of my growing up years in Nova Scotia, and have never been to Cape Breton, not once. Secondly the characters are rich and thirdly the story is fabulous!
I am hoping ...
Hoping that my thumb gets sorted more sooner than later! I know, it sounds like a silly thing, but it's very debilitating. I wanted to cut my finger nails the other night. I could cut the ones on my left hand, but could not manage with my left hand to cut my right. I cannot open bottles or jars. I can't push buttons, etc. You just don't realize how important your thumb is, until you have lost the use of it!
Makes me Smile ...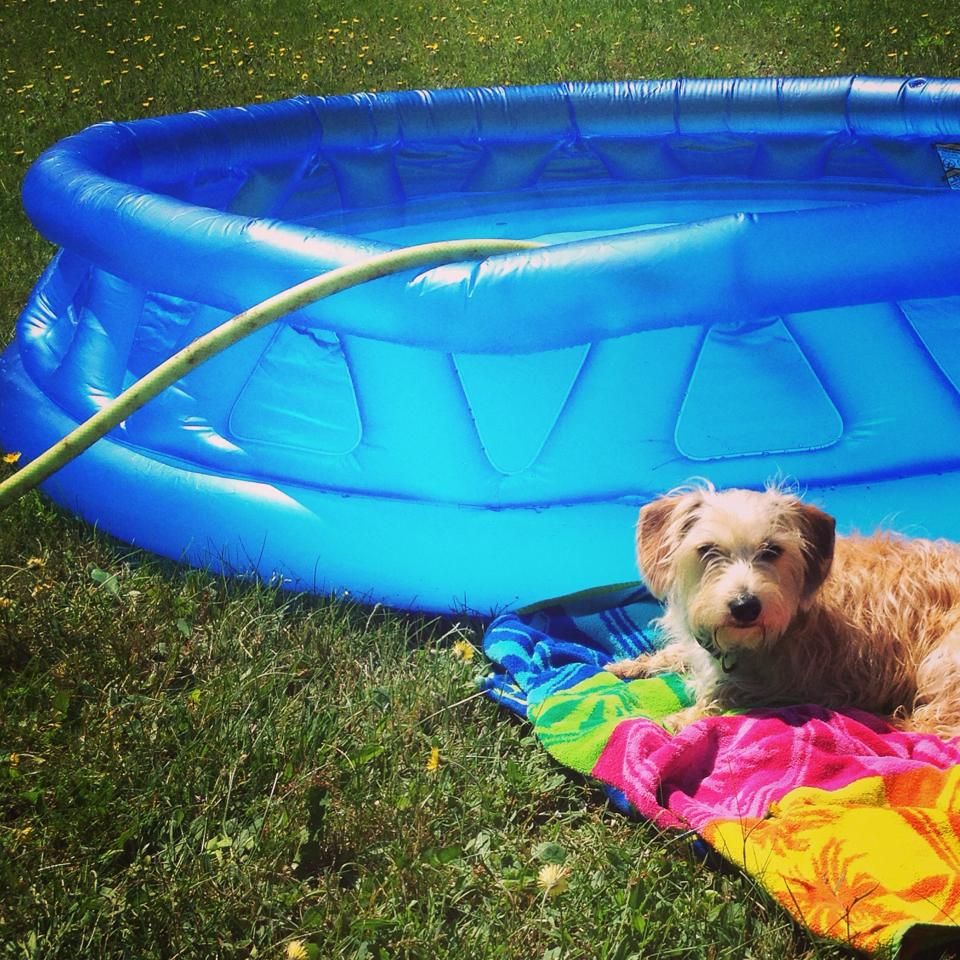 Look who got his own pool! Yeppers, it's Baxter! What a cutie pie. My DIL put a video on Facebook of him playing in it. He was really enjoying it. I said to Todd, we need to get a wading pool for Mitzie! It might help to cool her off on these hot days.
I am learning ...
We just learned that by the simple use of an HDML cable we can watch things from off the computer on our television. DUH! Why has it taken us so long??? I knew it could be done, but I never realized how very simple it was.
Around the house ...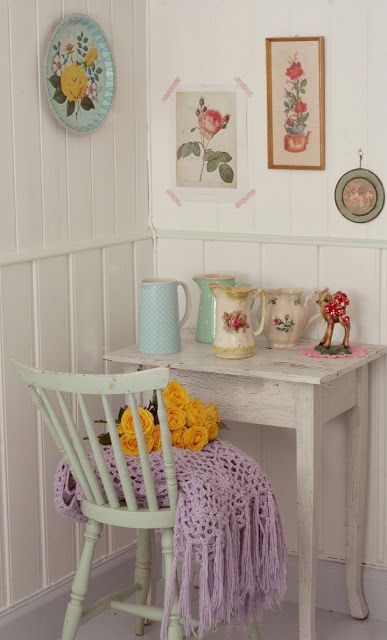 I love this cosy little corner from the Norweigan blog
Roser Og Patina
. It's such a simple spot, but very inviting. Something like this set up would make a great writing corner, or even study area in the room we are getting ready for the student.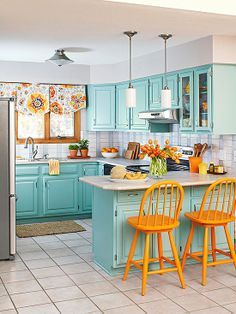 From BHG,
How to Update your Kitchen on a Budget
! I need help with this. I love the fresh colours of this room here. Loving the orange chairs as well!
The top ten bright ideas for the home, from
Tidy Mom.
There's some fabulous ideas and tips for brightening up your home on that page, plus a wealth of other things!
I am pondering ...
Will it or will it not rain today. We shall see. Only God knows for sure at this point!
A favourite quote for the day ...
`*.¸.*✻ღϠ₡ღ¸.✻´´¯`✻.¸¸.Ƹ̴Ӂ̴Ʒ..
(¯`v´¯)
`*.¸.*´Ƹ̵̡Ӝ̵̨̄Ʒ
¸.•´¸.•~♥♥♥~•.~
"Mediocrity will never do. You are capable of something better."
~Gordon B Hinckley
One of my Favourite Things ...
I love vintage anything, but I particularly love 1950's vintage stuff. There is something about it that just makes my heart smile. If I was a thin woman, I would dress like they did in the 1950's etc. I know . . . I am a bit of a looney tunes.
A peek into my day ...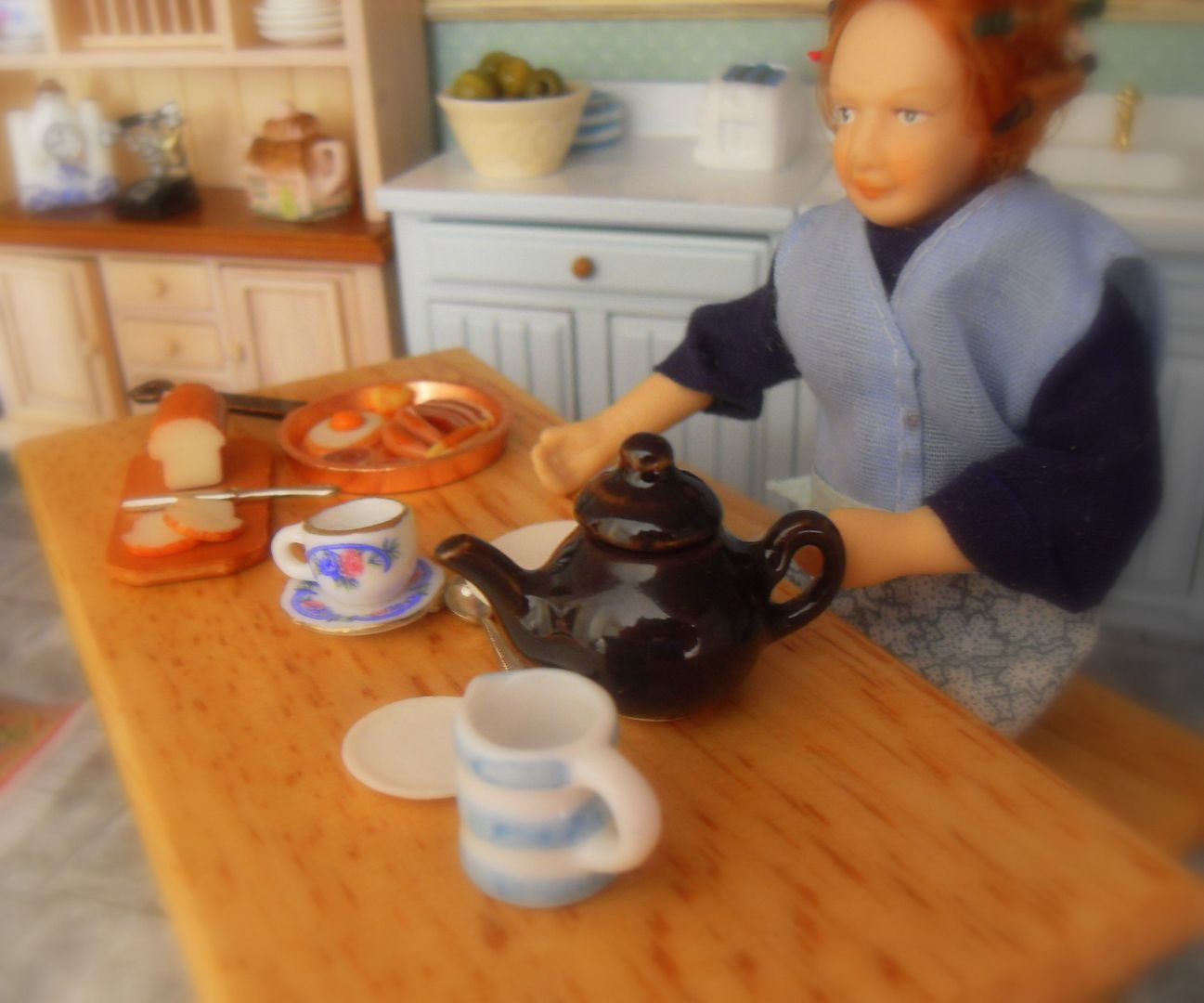 I play with my
Doll's House
every day. I just don't write about it anymore . . . there is a little girl in me that will never grow up. I don't think that is a bad thing actually.
⋱ ⋮ ⋰
⋯ ◯ ⋯ Take time to enjoy the small*´¯`.¸¸.☆
⋰ ⋮ ⋱ blessings in life.*´¯`.¸¸.☆
✿¸.•*¨`*•..¸✿ ✿¸.•*¨`*•..¸✿
╬♥═╬╬═♥=╬╬═♥╬╬═♥╬╬═♥=╬╬♥═╬
░░░░░░░░░░░░░ ░░░░░░░░░░░░░

Wherever you go and whatever you do I hope there's a wonderful day planned for you!

═══════════ ღೋƸ̵̡Ӝ̵̨̄Ʒღೋ ═══════════ ⊰✿░L░O░V░E⊰✿⊰✿⊰✿⊰✿⊰✿⊰░Y░O░U░⊰✿
═══════════ ღೋƸ̵̡Ӝ̵̨̄Ʒღೋ ═══════════