"The world is fairly studded and strewn with pennies cast broadside from a generous hand. But who gets excited by a mere penny?...It is dire poverty indeed when a man is so malnourished and fatigued that he won't stoop to pick up a penny. But if you cultivate a healthy poverty and simplicity, so that finding a penny will literally make your day, then, since the world is in fact planted with pennies, you have with your poverty bought a lifetime of days. It is that simple. what you see is what you get." ~Anne Dillard

A few of the small and wonderful things which bring untold joy into my life. It's the small things in life which truly mean the most. Simple abundance . . . it's the best.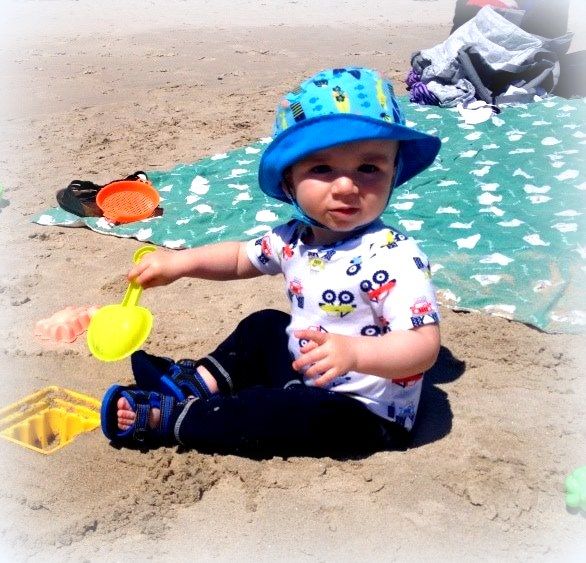 This little man turned one year old yesterday. No birthday pics yet, but I am hopeful! I hope he had a nice day.
This is what we sent him for his Birthday Present. It's a dog he can pull around the house. I don't know if he is walking yet, but if he isn't I expect he will be soon, so this should be well enjoyed. (I hope!) Every little boy needs a dog I think. This one even wags it's tail and has a bendy body.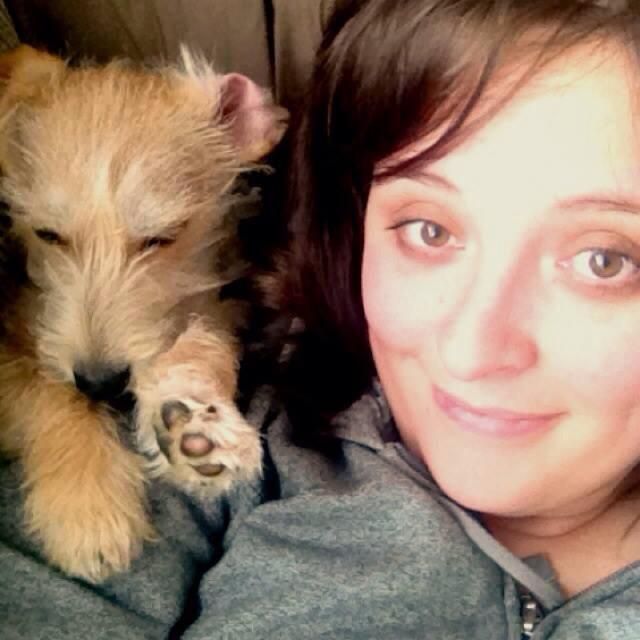 Speaking of Birthday's Baxter turned one not too long ago as well, and it's Sara's Birthday tomorrow! Happy Birthday Sara!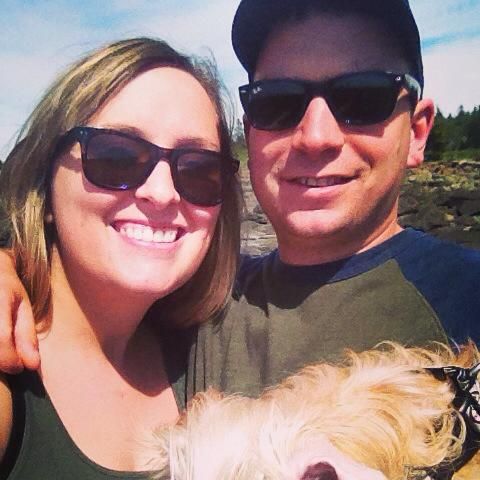 I love this little family. Sara and Bruce are the perfect fit. They seem to be very happy together. They recently bought their first home. Like the Bankses in Mary Poppins they now live on Cherry Tree Lane. Its a cute little house. I can't wait to see what they do with it. I know Baxter really enjoys the fenced in garden where he can run about to his heart's content!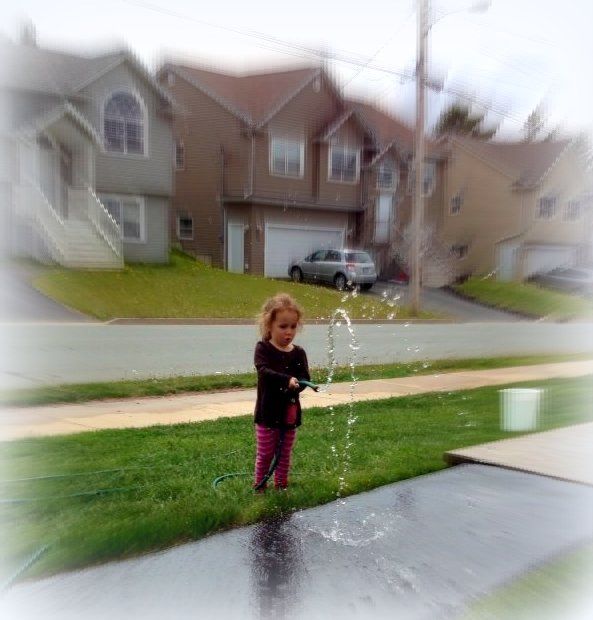 Who doesn't like a bit of water play? I know I showed you Mitzie playing with the hose at the weekend, but I think I forgot to show you this! I have many fond childhood memories of running through the sprinkler on hot summer days. Children just love playing and splashing about in water. I think we should get Mitzie a sprinkler to run in.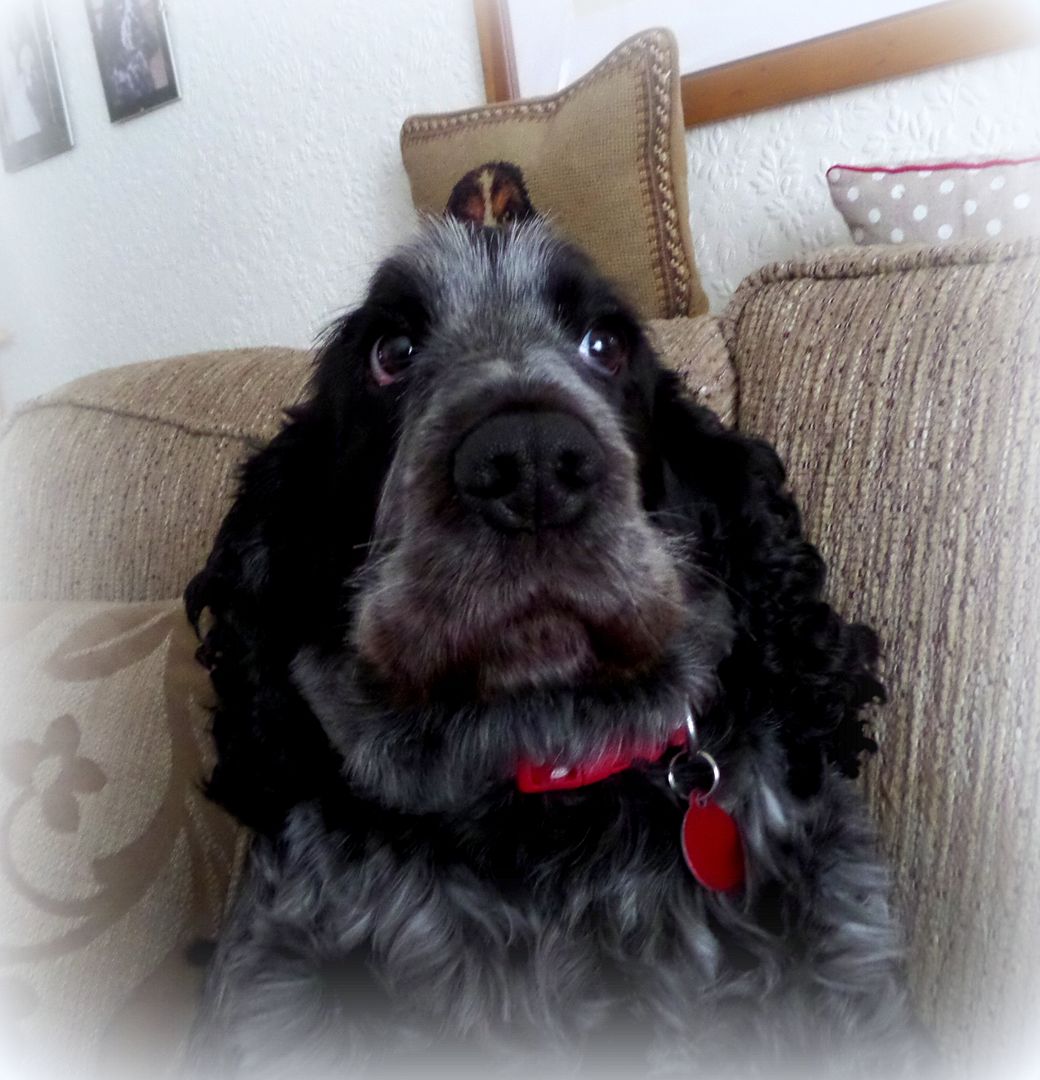 The funniest thing happened yesterday whilst I was talking to my mom on the telephone. Mitzie managed to flush a big black cat out of the reeds next to our pond. It had been hiding in there. It tried to jump over the hedge, but lost it's grip on the hedge and fell back onto Mitzie which gave her a huge fright and she yelped and then it righted itself and took off like a bat out of hell down to the end of the garden with her taking chase! Todd watched it all happening. Then she came in to tell me what had happened, seriously, she did! She took me to the reeds and barked to let me know that the cat had been in there, and then she took me down to the end of the yard and barked to let me know where the culprit escaped. She kept stopping and then looking and barking at me as if she was telling mn something really important. It was so funny. I am sure if she could speak words we would have long conversations! Love our little girl.
These are coming in fast and furious at the moment. We love our strawberries! I do think that English Strawberries are the most delicious strawberries. I am not sure what makes it so, but there is nothing tastier than a fresh picked English Strawberry, fresh from the garden with the warmth of the sun still clinging to it's skin and straw still on it's leaves. I am so grateful for our little strawberry patch!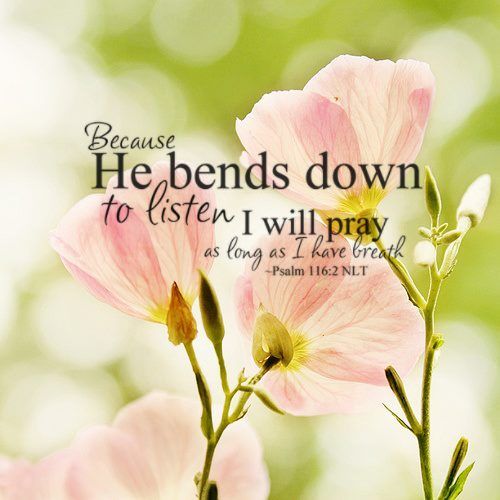 Grateful too for the power of prayer. I am so glad that I have a Heavenly Father who listens to me and for the surety I have in my heart that this is true. It is everything to me. I do not know where I would be without it Our Bishop gave a talk in church yesterday and he mentioned a story told by Jeffrey R Holland about how Elder Holland had been out fishing with his son. After a day spent together they started the journey back home and they came to a fork in the road and they could not exactly remember which road to take. They decided to pray about it. After prayer they decided to take one of the roads, only to discover not too far down it that it was a dead end. They then knew for sure that the other road was the right one. His son asked him after why they had felt in their hearts after prayer that the wrong road was the right one to take. Elder Holland's thoughtful answer was that sometimes Heavenly Father allows us to make mistakes so that we can then be absolutely sure of what is the right answer, the key being that they did not have to go very far to know with assurity that they were on the wrong road, and that the other road was the right one.
I love all of these small and wonderful things in my life. Grandchildren, husbands, doggies, daughter's in law, children . . . God, love, faith and prayer. They are all a part and parcel of a life which brings me great joy and peace. Why on earth would I ever want anything else? Life is good.
A thought to carry with you through today . . .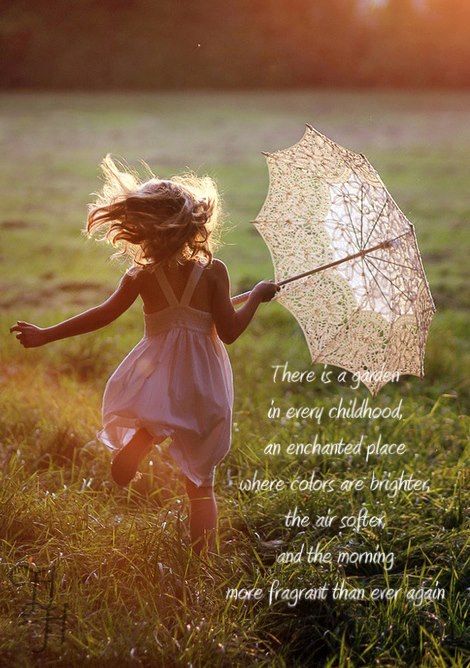 "God has given us our memories that we might have roses in December."
~J.M. Barrie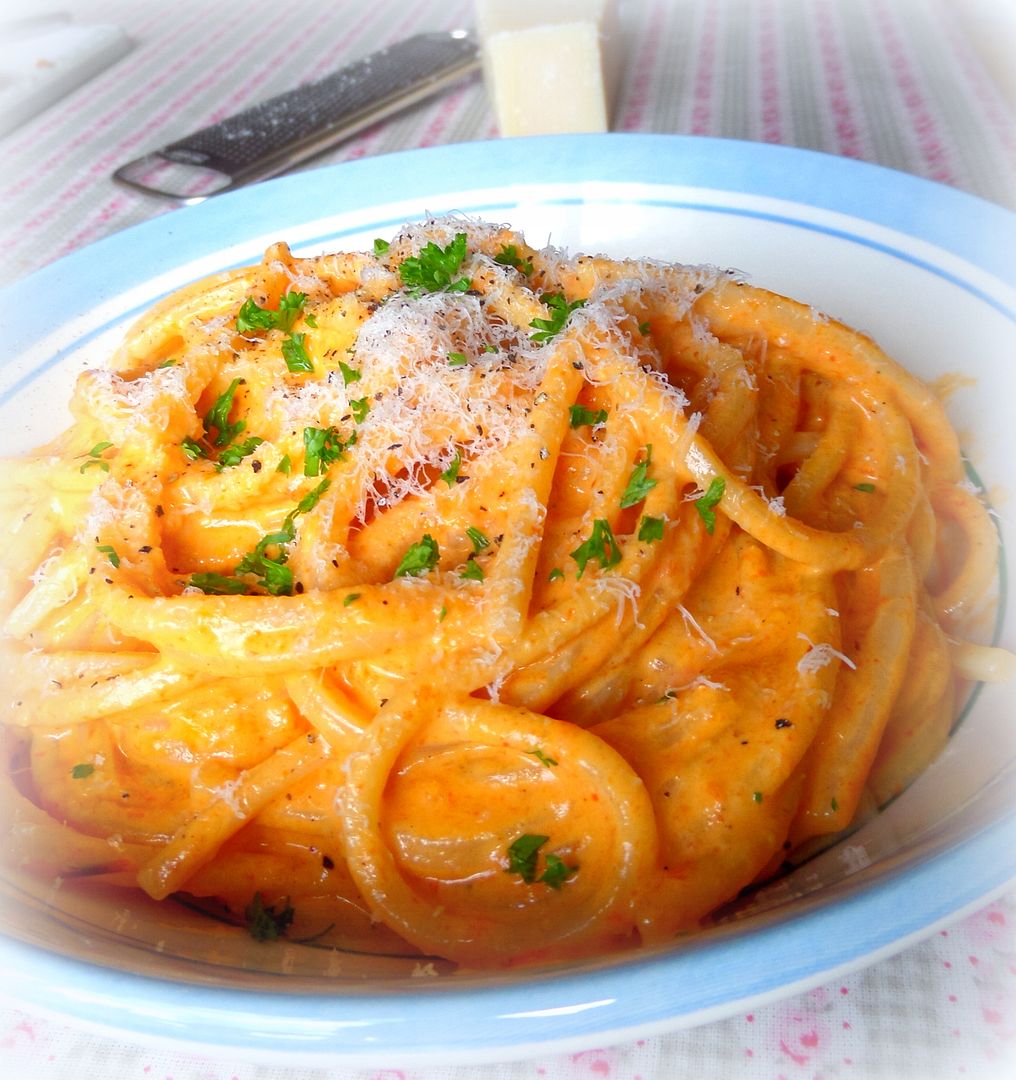 There is
Roasted Red Pepper Pasta
cooking in the English Kitchen today . . . somehow it magically posted last night instead of this morning though. I wonder how these things happen! One of the mysteries of the internet I suppose!
Have a wonderful Monday and week!
═══════════ ღೋƸ̵̡Ӝ̵̨̄Ʒღೋ ═══════════ ⊰✿░L░O░V░E⊰✿⊰✿⊰✿⊰✿⊰✿⊰░Y░O░U░⊰✿
═══════════ ღೋƸ̵̡Ӝ̵̨̄Ʒღೋ ═══════════