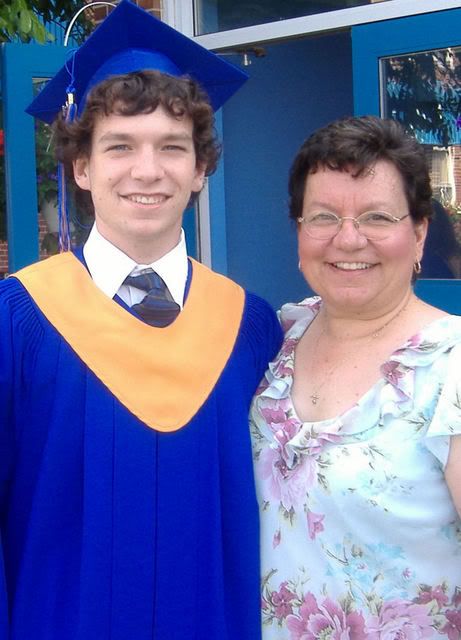 This is a photograph of me at my son Bruce's highschool graduation. I was so lucky to be able to go home to Canada for his graduation. That meant that I was there to watch all of my children graduate from highschool. I am very proud of all of my children and their accomplishments. They may not see themselves as such, but they are all very successful in my eyes. I helped to raise five decent human beings. Well adjusted, happy for the most part, law abiding, hard working likeable people. They all love the Lord, even if they don't all go to church regularly. The ones that are parents are very good parents. I believe they are good partners in life, and good employees. They are not paragons of virtue or perfect human beings, but . . . as a mother, I love them and overlook their shortcomings, because . . . mother's do that. I believe I am a good mother. I know I am a good mother.
I am irreplaceable. I have always walked to the beat of a different drum than others around me. That means that sometimes when I was growing up I was bullied, or made fun of. But those things helped me to become stronger and more compassionate towards others. I have never felt the need to follow the pack. When I joined the church that I go to now, I finally found a whole group of people like myself. People who were different and not afraid to stand apart from the crowd. We all walk to the beat of a different drum. I like that about us.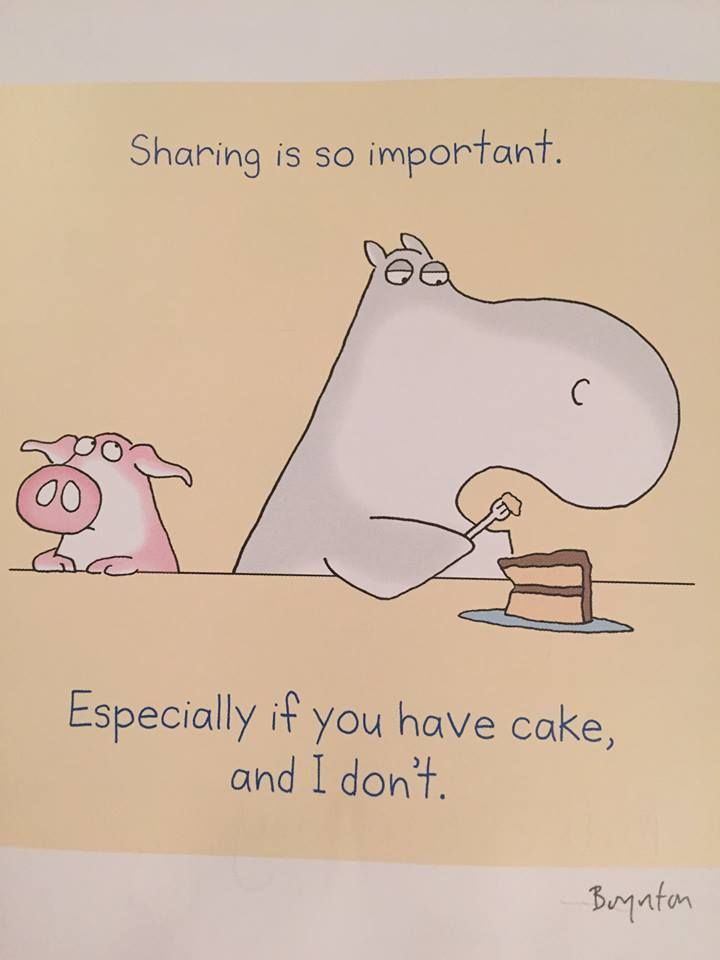 I like to share . . . feelings, opinions, treasures, joy . . . cake. I cannot imagine a life where I hoarded all of my toys, joys and talents to myself. What a narrow and limited existance that would be. Something shared is something doubled. How much better a sunset when someone is enjoying it with you . . . how much better a cake when someone is nibbling right along side of you. Life was meant to be shared not hoarded to oneself.
I have finally learned that it is okay to celebrate my accomplishments, and feel proud of the things I have done and who I am and am becoming . . . for years I hid my light under a bushel. I am now letting it shine a bit and I don't think there is anything wrong with that. If you can't love yourself, how can you ever expect anyone else to love you. The problems come in when you love yourself too much, to the exclusion of everyone and everything else. I have known people like that and it's not a nice way to be. There has to be a happy balance between pride and humility.
I am trustworthy and honest, but I struggle with keeping secrets. I would rather not know them. I don't like having to keep anything secret. I tell Todd everything. I think married people should share
everything
with each other. No secrets. If you want to tell me something that you don't want anyone else to know . . . please don't tell me. I would rather not know. I am like Sheldon Cooper. I struggle. I think that if you don't want people to know certain things . . . you don't tell them to
anyone
. A secret shared is the cat being let out of the bag. I will
endeavor
to keep your secrets, but be forewarned . . . I will tell Todd, so best not tell me in the first place. ☺
I am the same way with presents. I have to buy presents at the last possible minute for the instant I buy one . . . I am wanting to give it to it's intended recipient. Christmas presents for the children were really hard for me. I really DO get more joy in giving than receiving . . . that's why I
can't
wait to give my presents. It's kind of selfish really.
And those are the five things about me. I hope you still love me.
Mom is still in the hospital, but appears to be doing better. They have had her up walking around her room. I am sure she is bored silly because the hospital isn't allowing any visitors at the moment because of the noro-virus. Nobody is allowed any visitors. I don't know how much longer they will be keeping her in but I hope it won't be long. My sister says my dad is sad and worried. My parents may be divorced, but they are also the best of friends and care deeply for each other in a myriad of ways. I am grateful for that.
A thought to carry with you through today . . .
❥✻❥.¸¸.✿¨¯`❥✻❥¸¸.✿¨¯`❥✻❥.¸¸.✿¨¯`❥✻❥
The sign of a beautiful person
is that he always sees the beauty in others.
~Omar Suleiman
❥✻❥.¸¸.✿¨¯`❥✻❥¸¸.✿¨¯`❥✻❥.¸¸.✿¨¯`❥✻❥
I am making a good use of leftovers and little bits in my kitchen today . . .
Chicken Fajita Skillet Supper
. Simple. Easy. Economical and . . . delicious!
Have a wonderful Thursday! Don't forget . . .
═══════════ ღೋƸ̵̡Ӝ̵̨̄Ʒღೋ ═══════════ ⊰✿░G░O░D⊰✿⊰L░O░V░E░S⊰✿⊰░Y░O░U░⊰✿
═══════════ ღೋƸ̵̡Ӝ̵̨̄Ʒღೋ ═══════════
And I do too!