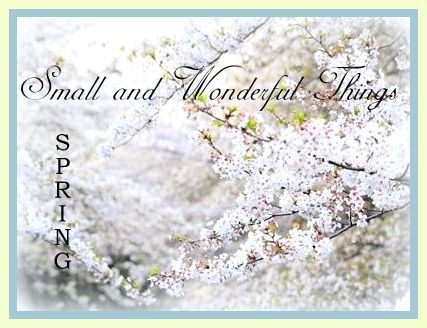 "The world is fairly studded and strewn with pennies cast broadside from a generous hand. But who gets excited by a mere penny?...It is dire poverty indeed when a man is so malnourished and fatigued that he won't stoop to pick up a penny. But if you cultivate a healthy poverty and simplicity, so that finding a penny will literally make your day, then, since the world is in fact planted with pennies, you have with your poverty bought a lifetime of days. It is that simple. what you see is what you get." ~Anne Dillard
A few of the small and wonderful things which bring untold joy into my life. It's the small things in life which truly mean the most. Simple abundance . . . it's the best.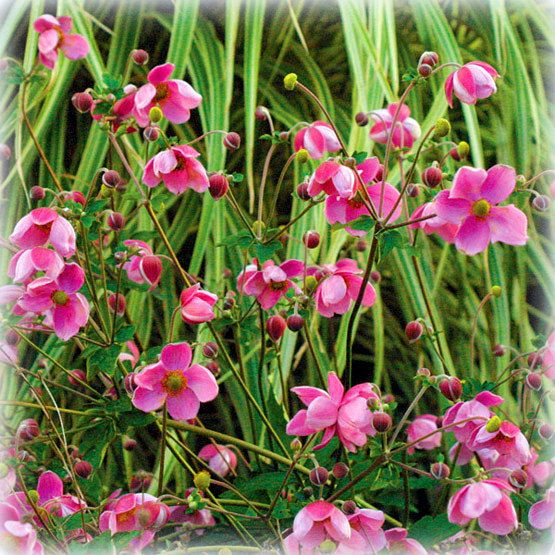 Anemone which are blooming in the garden. I know it seems early, but as difficult as it is to believe we are almost mid April now. Things will really begin to pick up in the garden now, especially if we have the week ahead that had been forcast weatherwise.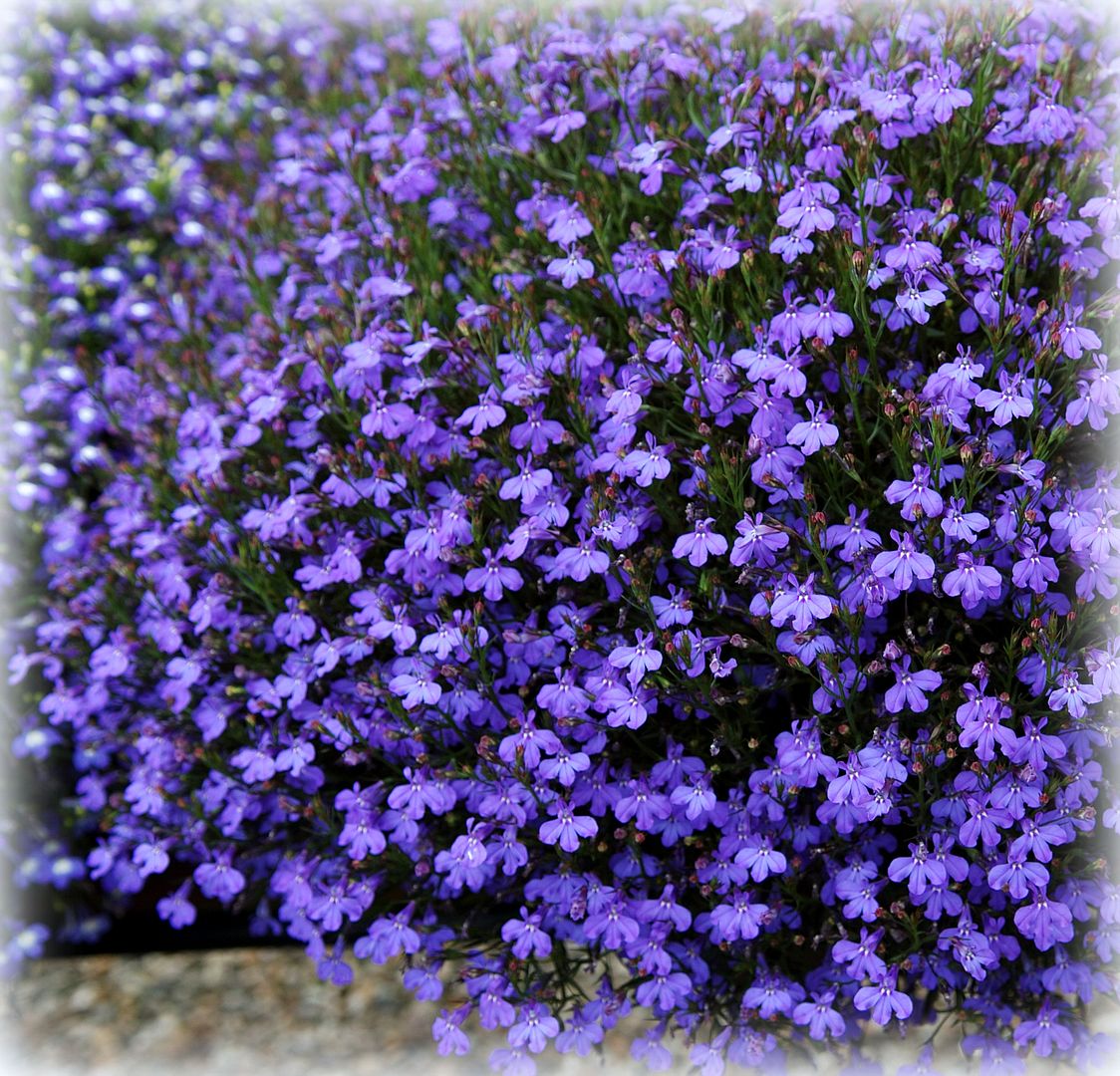 Likewise the blue Lobelia which is in our front garden. Between that and the Camelia Bush it is making quite a show. It is always so exciting to see things coming back to life in the Spring. It does my heart good.
AND, the snap dragons have buds on them as well!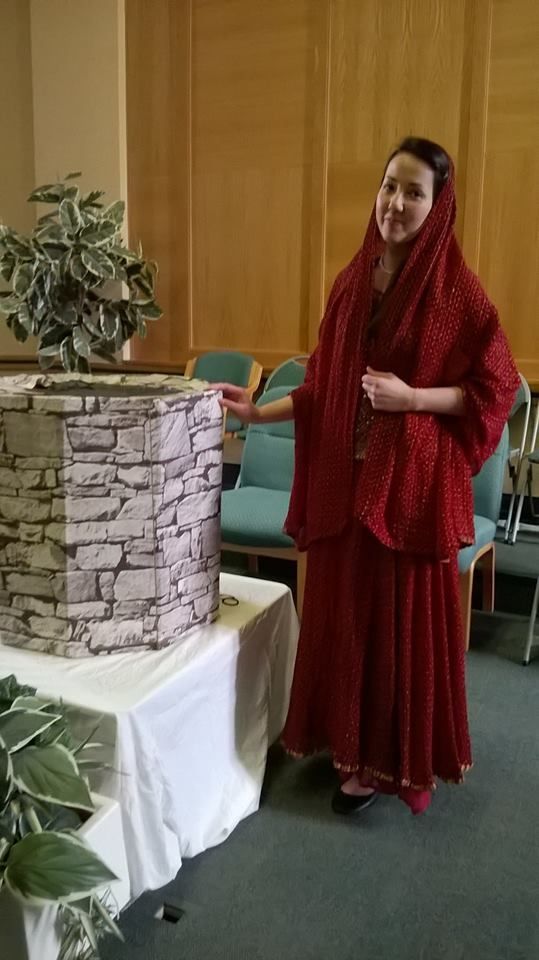 The Young Women of our Stake put on a special presentation at our Chapel last evening called "The Woman at the Well." I am so grateful for these special young women and their leaders and for the fine examples that they set for all of us. It is nice to see young people of faith participating in such worthwhile activities. They are so very inspiring. In a world that often feels like it is spinning out of control, events like this are very special indeed.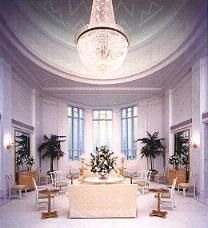 Being able to spend time in the Temple with my beloved husband. A day well spent.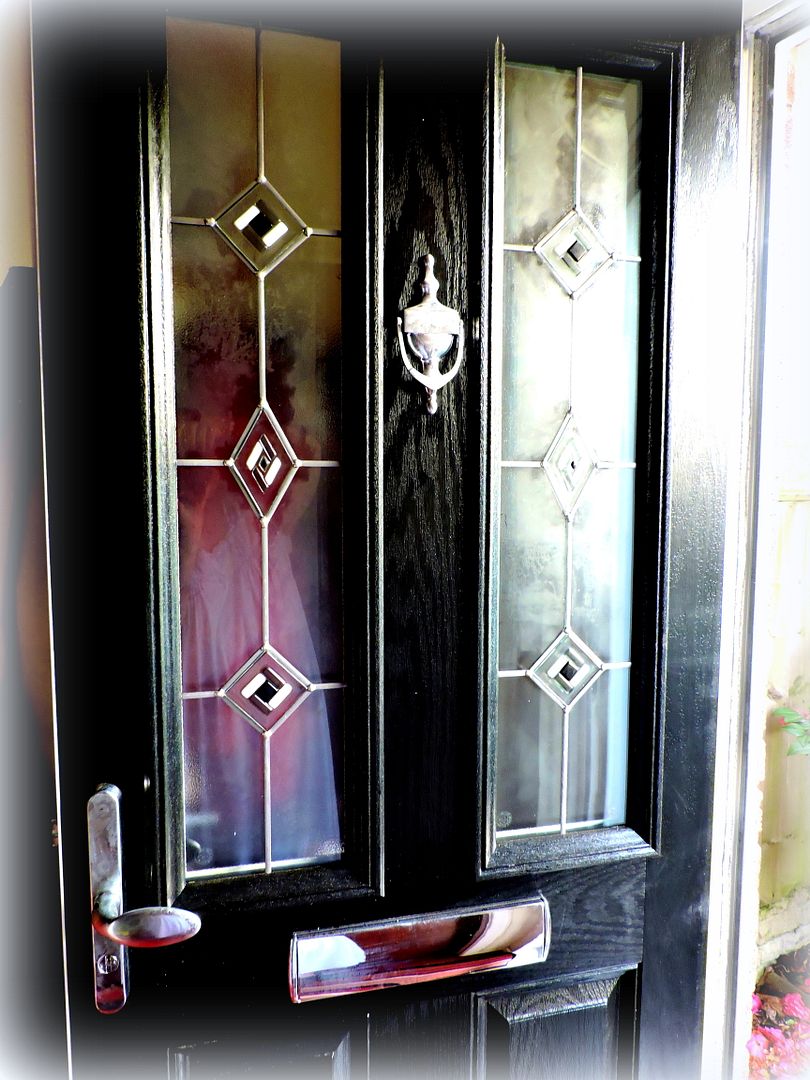 A Landlord who cares enough about us to put in new doors and windows and not put our rent up when he's done it. This is our front door. They are ever so nice and the noise from the outside has been cut down drastically and it's a lot warmer in here as well. Not only that but he took the time out this weekend to redo the grout around the counter where the sink is in the kitchen and he and Billy came over and trimmed the back hedge where it was going a bit crazy. I shall have to bake him a batch of cookies as a thank you!
It is hard to believe that our time of having this lovely young lady living with us is coming to a close soon. She will be getting married in June and in preparation for that is now in the process of finding a home for her and her fiancee to live in. We may only have her with us for a couple more weeks. She has been a real joy to live with. So pleasant and easy to get along with. We have really enjoyed having her with us and we will really miss her when she is gone, although I am sure we will see her at church and I hope that she and her husband will want to visit us from time to time. It doesn't always work out so well when you have a stranger come and live in your home. I recognize that this has been a real blessing for us. Grateful for that. She taught the lesson in Relief Society at church yesterday and did ever so well. It is hard to believe that English is not her first language. She speaks it impeccably and also with great authority. She is such a special young woman.
My life is always filled with a multitude of small and wonderful things. Often far to many to count. I am grateful for a heart that seeks out the miraculous in the ordinary. Life is so much better when you can do that.
A thought to carry with you through today . . .
❥✻❥.¸¸.✿¨¯`❥✻❥¸¸.✿¨¯`❥✻❥.¸¸.✿¨¯`❥✻❥
Be glad of life
because it gives you the chance
to love, and to work and to play
and to look up at the stars.
~Henry Van Dyke
❥✻❥.¸¸.✿¨¯`❥✻❥¸¸.✿¨¯`❥✻❥.¸¸.✿¨¯`❥✻❥
Cooking in The English Kitchen today . . .
Irish Chicken
. So good!
Have a fabulous Monday. I hope it gets your week off to a great start! I hope your week is filled with a multitude of small and wonderful things! Don't forget . . .
═══════════ ღೋƸ̵̡Ӝ̵̨̄Ʒღೋ ═══════════ ⊰✿░G░O░D⊰✿⊰L░O░V░E░S⊰✿⊰░Y░O░U░⊰✿
═══════════ ღೋƸ̵̡Ӝ̵̨̄Ʒღೋ ═══════════
And I do too!