SCENT
- noun
/sent/
1. a distinctive smell, esp a pleasant one
2. a smell left in passing, by which a person or animal may be traced
3. a trail, clue, or guide
Did you know that we each have our own scent, as distinctive as our DNA? It's true. Each of us has a deeply personal bouquet of diet, hygiene, health and hormones. I read once where Napolean had written to his wife, Josephine, and asked her not to bathe because he was due to come home in three days time and adored her natural aroma. (The mind boggles.)
I can remember when I was much younger and my ex husband would be away from home for weeks and months at a time with army business, I would often open his drawers or go to the closet and pick out an article of his that I could smell. It was a comfort during lonely moments.
Home also has a smell. Each of our homes has a smell as distinctive and particular as our personal scents are. It could be the aroma of fresh baked bread or lemon scented furniture polish. If you were Asian, it might be the smell of spices. A dog enthusiast might have a home which smells like dogs, etc. The DNA of our homes is it's smell. There is nothing nicer than returning home from being away and opening the door and smelling "Home Sweet Home." Ariana's room has a smell. It smells like her scented candles and perfume and make up. It's not unpleasant at all . . . I quite like it and will miss it when she moves out. Most of the time I can't smell anything particular to our home, unless I have cooked fish for supper . . . it's only when I have been away and am returning that I notice any scent at all.
I love the scent of a home which burns wood. To me that
smells
spells comfort.
Memories also have smells . . . I only have to go home and open the top dresser drawer in my mother's spare room and I am a child again. It was my father's dresser. His top dresser drawer always smelled like cork grease (for his clarinet), bamboo (Reeds for his clarinet), leather from his wallet and butterscotch from the little pot of butterscotch candies he always kept there.
Have you ever been somewhere and smelled a smell and been instantly transported back in your mind to a certain place or memory? I have. Every once in a while I will catch a whiff of the oil cloth linoleum on my Grandmother's floor . . . or the musty smell of an attic . . . a certain cream rinse that I used on my hair as a girl, etc. Smell memories. They're good things. (In most cases!)
The world around us posses exquisite smells which can stir memories, colour emotions and fix our feelings and moods. The power of scent is so sacred that God instructed Moses to build an altar of fragrance and to burn sweet incense when he prayed. In the Catholic church the Priest waves a ball or wand containing incense around the altar as a part of their rituals, probably going back to Moses.
The point is that smell is a very big part of our lives. It affects our tastes and our moods, our memories, etc. It is a simple pleasure which we probably all too often take for granted. I know what I am going to do today . . . I am going to spend the day inhaling the fragrance of the day that is and store it in my memory banks.
I wonder what that scent will be? What's your favourite smell?? I love the smell of wet pavement after rain. and the scent of a baby's head.
This is a portion of the back yard at my mother's at the moment. They have been wet vacuming up water from the flooding basement for days now. I think it is going on five days or so. Yesterday it had gone down to about 8 gallons an hour. They are exhausted from it all. Please keep them in your prayers. This happens to a degree every year when the snow begins to melt, but this year it is particularly bad. I am sure it is happening in my son's house also.
A thought to carry with you through today . . .
❥✻❥.¸¸.✿¨¯`❥✻❥¸¸.✿¨¯`❥✻❥.¸¸.✿¨¯`❥✻❥
Would you like your adventure now,
or should we have our tea first?
~J.M. Barrie
❥✻❥.¸¸.✿¨¯`❥✻❥¸¸.✿¨¯`❥✻❥.¸¸.✿¨¯`❥✻❥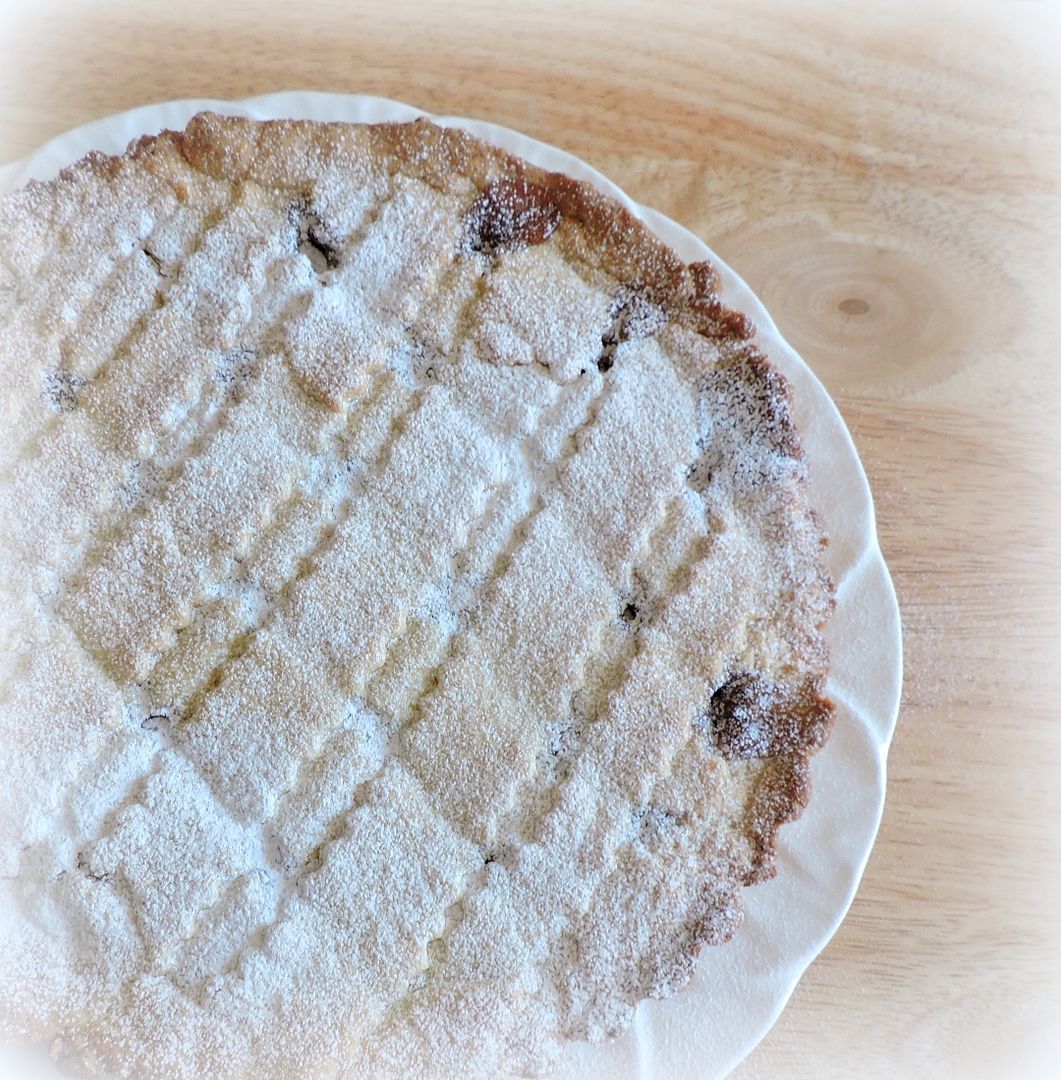 There's a delicious
Jam Crostata
baking in The English Kitchen today . . .
Have a blessed Sunday! Don't forget . . .
═══════════ ღೋƸ̵̡Ӝ̵̨̄Ʒღೋ ═══════════ ⊰✿░G░O░D⊰✿⊰L░O░V░E░S⊰✿⊰░Y░O░U░⊰✿
═══════════ ღೋƸ̵̡Ӝ̵̨̄Ʒღೋ ═══════════
And I do too!