When I was a much younger woman . . . in my 20's and 30's I used to buy magazines about home decor. Country Living was a real favourite of mine and I had every issue saved for a very long time and often used to go back through them looking for ideas. It was always my dream to have one of those houses like the ones I saw in the magazines . . . .
You know the kind I mean. Perfect. Nothing out of place. Immaculately groomed lawns and gardens. Amazing interiors, fresh and shining, uncluttered and beautiful.
I used to wonder who did all the cleaning in them . . . who spent all of the hours it must have taken to keep them as pristine as they were???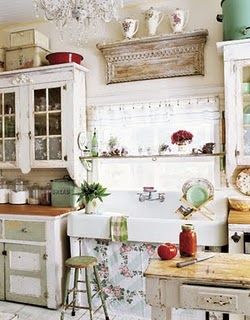 Often described as being filled with whimsey . . . sigh . . . a bit of whimsey would be lovely in a home . . . but it often comes with a hefty price tag. Clean and cluttered is about as whimsical as I can afford, lol.
Oh, I do still love to dream however . . . of ripping up carpets and replacing them with wood flooring and scatter rugs, and painting walls and all sorts. At the end of the day however . . . my wallet is too empty and I am too lazy . . . and time is too short for us to do anything of the ilk . . . about the only thing I can do anything about is the clutter and this is how it goes . . .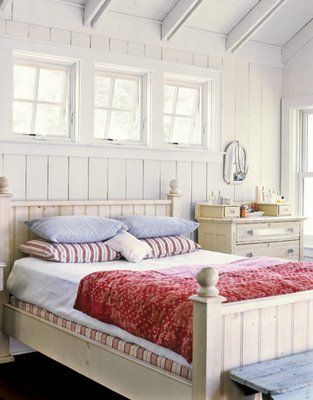 I open a cupboard with thoughts to get rid . . . and then I see things that I love and I just can't bear to throw or give them away. I become distracted by the cuteness, the colour . . . and yes sometimes even whimsey. I start to thinking about why I bought these things in the first place and how I might use them . . . and then I put them all back and think . . . another day. I'll tackle it all another day. I am far too sentimental for my own good.
We do need to get rid of a lot though. I already gave away most of our books. The novel kind. I still have a ton of cookery books. Those are a lot more difficult for me to get rid of I am afraid.
Yes . . . I am a hoarder of cookery books. I have some cookbooks . . . okay lots of cookbooks . . . that I have never ever even cooked
one
recipe from. Why then do I keep them?? Sigh . . . that my friends is the $25,000 question. If I could answer that one I'd have it cracked! And my house would be a lot emptier.
What is your muse? What is/ the thing(s) which you have that you would love to get rid of but can't bring yourself to give or throw away? I really want to know.
A thought to carry with you through today . . .
❥✻❥.¸¸.✿¨¯`❥✻❥¸¸.✿¨¯`❥✻❥.¸¸.✿¨¯`❥✻❥
"Precisely the least, the softest,
lightest, wren's rustling, a breath,
a breeze, a moment's glance . . .
it is little that makes the best happiness."
~Friedrich Nietzche
❥✻❥.¸¸.✿¨¯`❥✻❥¸¸.✿¨¯`❥✻❥.¸¸.✿¨¯`❥✻❥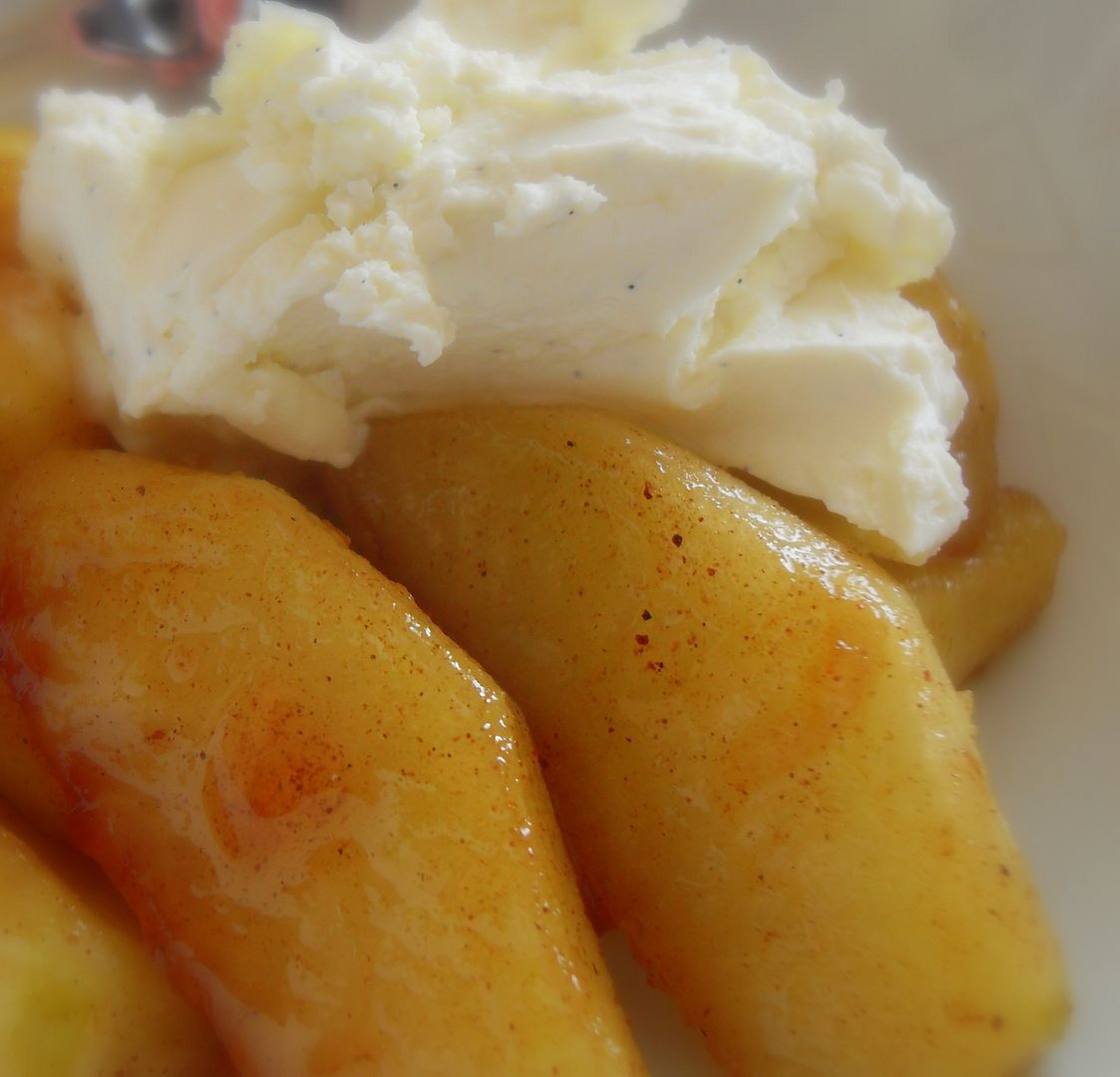 Cooking in the English Kitchen today . . .
Toffee Apples with Vanilla Mascarpone
. Quite simply delicious.
Have a wonderful Sunday. Don't forget . . .
═══════════ ღೋƸ̵̡Ӝ̵̨̄Ʒღೋ ═══════════ ⊰✿░G░O░D⊰✿⊰L░O░V░E░S⊰✿⊰░Y░O░U░⊰✿
═══════════ ღೋƸ̵̡Ӝ̵̨̄Ʒღೋ ═══════════
And I do too.