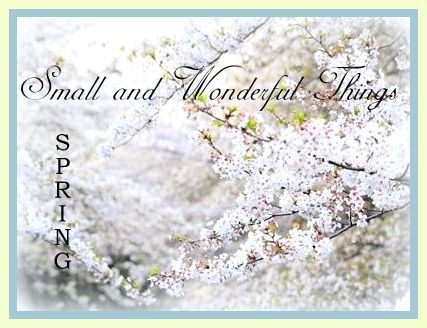 "The world is fairly studded and strewn with pennies cast broadside from a generous hand. But who gets excited by a mere penny?...It is dire poverty indeed when a man is so malnourished and fatigued that he won't stoop to pick up a penny. But if you cultivate a healthy poverty and simplicity, so that finding a penny will literally make your day, then, since the world is in fact planted with pennies, you have with your poverty bought a lifetime of days. It is that simple. what you see is what you get." ~Anne Dillard
A few of the small and wonderful things which bring untold joy into my life. It's the small things in life which truly mean the most. Simple abundance . . . it's the best.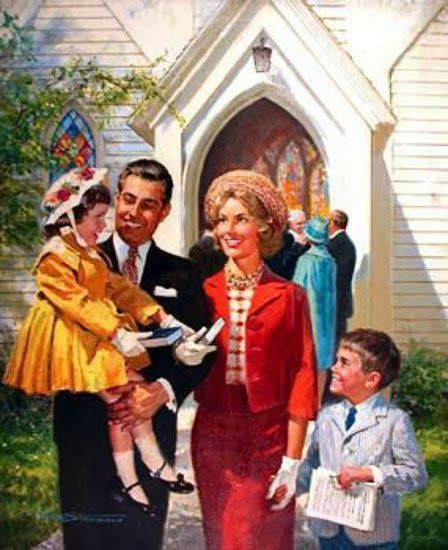 No empty seats in the chapel on a Sunday. It is getting to be so that we have to get there earlier on a Sunday morning so that we can find a decent seat. (Todd is a bit hard of hearing, and not everyone speaks loudly from the stand, so we like to sit closer to the front.) So many churches throughout the country are having to shut down because of lack of attendance. No empty seats is what I love to see. It shows that our church is alive and growing.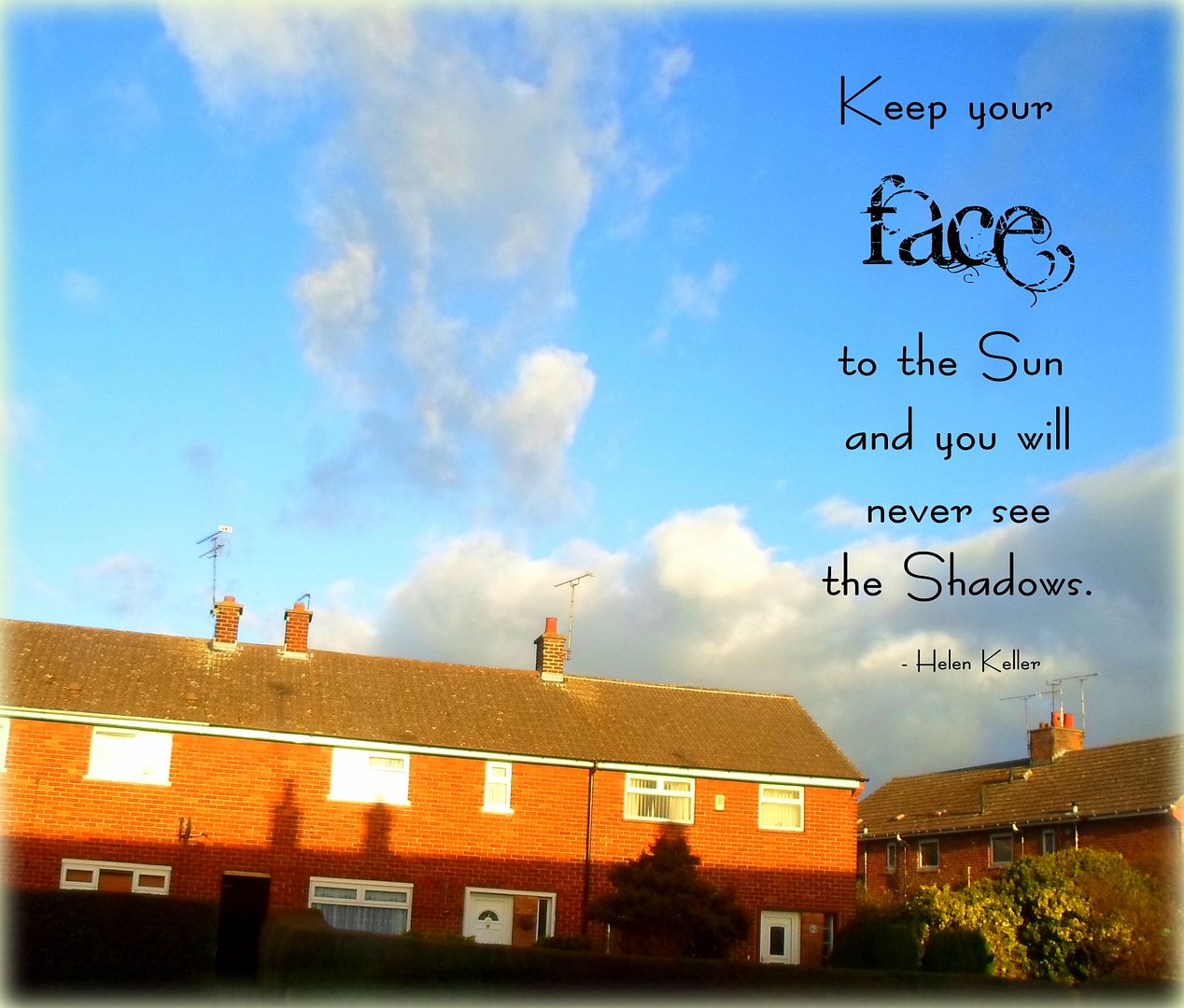 Sunny Days. We have had quite a few of them just recently. I think there is no prettier place on earth than England on a sunny day. A sunny day brings everyone out and about and puts a spring in the step. A sunny day does the heart good.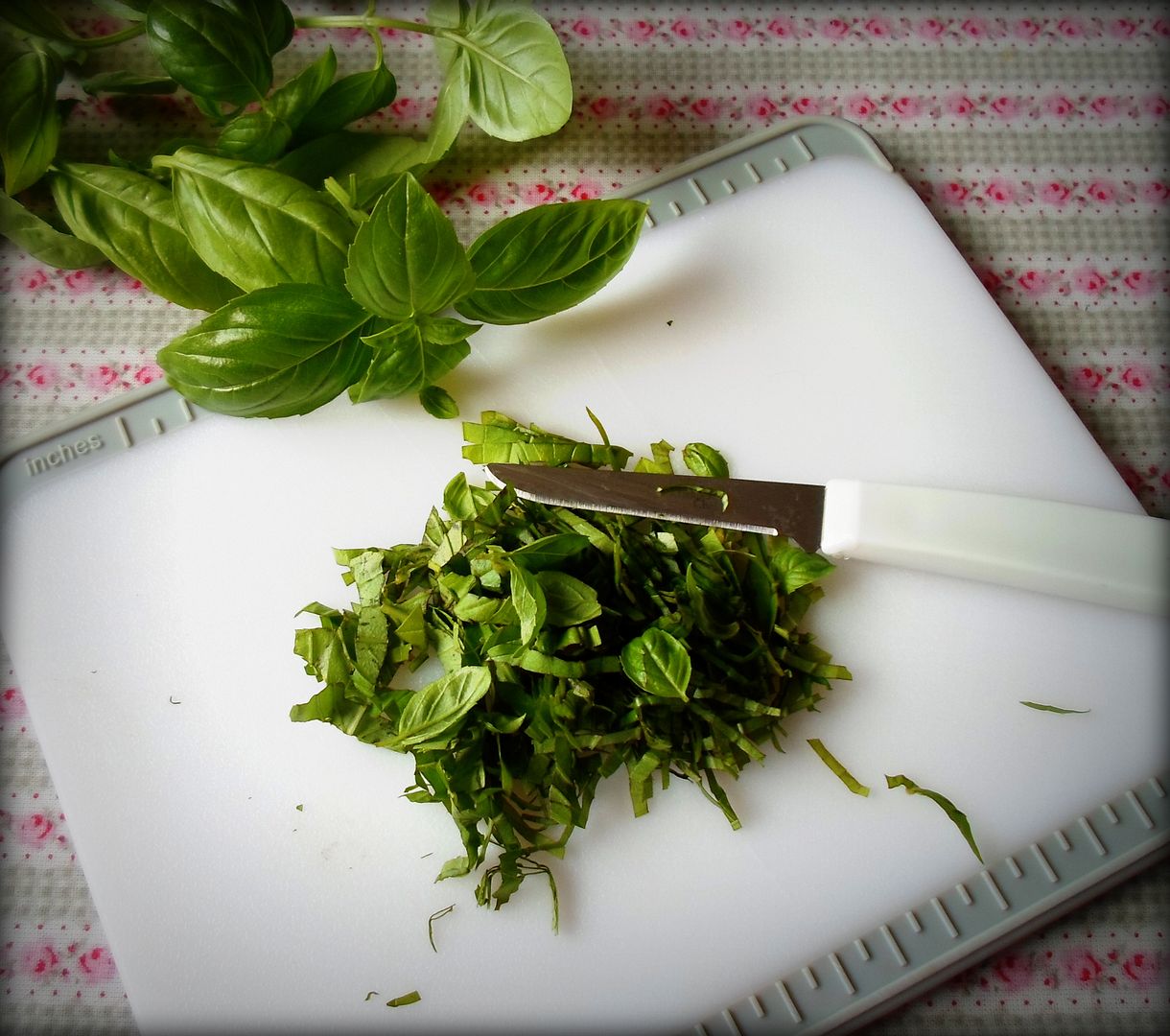 The smell of freshly chopped basil. I just love it. It's heady and smells like something good is about to be cooked. The only thing better than the smell of fresh basil is the taste of fresh basil.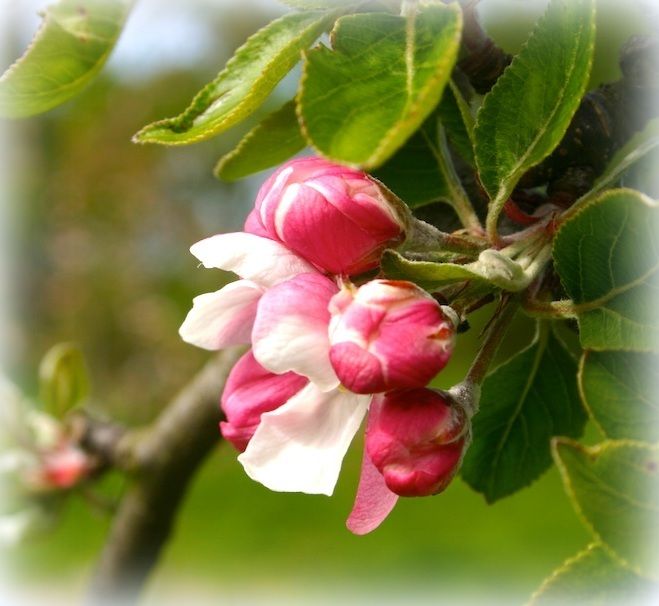 It's Apple Blossom time! I love seeing the blossom on our fruit trees and bushes. They smell beautiful and are a lovely promise of sweet and delicious blessings to come.
(source)
I've been helping a friend to put together a quiet book for her future grandchild. This is not it. Just an example. I've only been doing the cover and the pages for inside. She's been doing all the things to put onto the pages inside. It's going to be a real treasure when it is finished.
The return of the bumbling bumble bees. They are the harbinger of the British Spring, unlike the robin which ushers in Spring back home. I love watching them bumble from one bloom to the next. They are a miracle to me . . . that such tiny wings can lift and carry such a big body. I think they are just amazing.
And still people say there is no God . . .
I love this dear sweet friend of mine. These past few years have been one disaster after another for her, but she just keeps on trucking. This past week or so Lura and her husband John have been in Utah to welcome home their grandson Jalen from his Mission in Chili. This weekend a raging fire came within yards of their beautiful home in California. Thank goodness the fires were contained and their home is safe. God is good. Lura is such a sweet example to me. Her faith never wavers. I love her very much. She doesn't blog much any more, in fact not at all, but if you wanted to catch up with some of her past goings on you can
find them here
. I am sure she will inspire you also.
This is Sister Wagner who served here in the Chester Ward. She is the frog kisser. She makes me smile. We got a lovely wedding invite from her just a few days ago. She knows we cannot conceivably make it but wanted to send us an invite as a keepsake. We get a few of those from the Missionaries who have served here in Chester, and sometimes they even come back and visit us. It makes my heart smile to know that we have touched these young people's lives in some way. We are so very grateful for the numerous ways in which they have touched ours through the years and continue to touch our lives. As we are both converts to the church, the Missionaries always hold a special place in our hearts. We are both so looking forward to serving the Lord and are on pins and needles waiting for the call to arrive.
A thought to carry with you through today . . .
❥✻❥.¸¸.✿¨¯`❥✻❥¸¸.✿¨¯`❥✻❥.¸¸.✿¨¯`❥✻❥
No work or love will flourish out of guilt,
fear, or hollowness of heart,
just as no valid plans for the future
can be made by those who
have no capacity for living now.
~Alan Watts
❥✻❥.¸¸.✿¨¯`❥✻❥¸¸.✿¨¯`❥✻❥.¸¸.✿¨¯`❥✻❥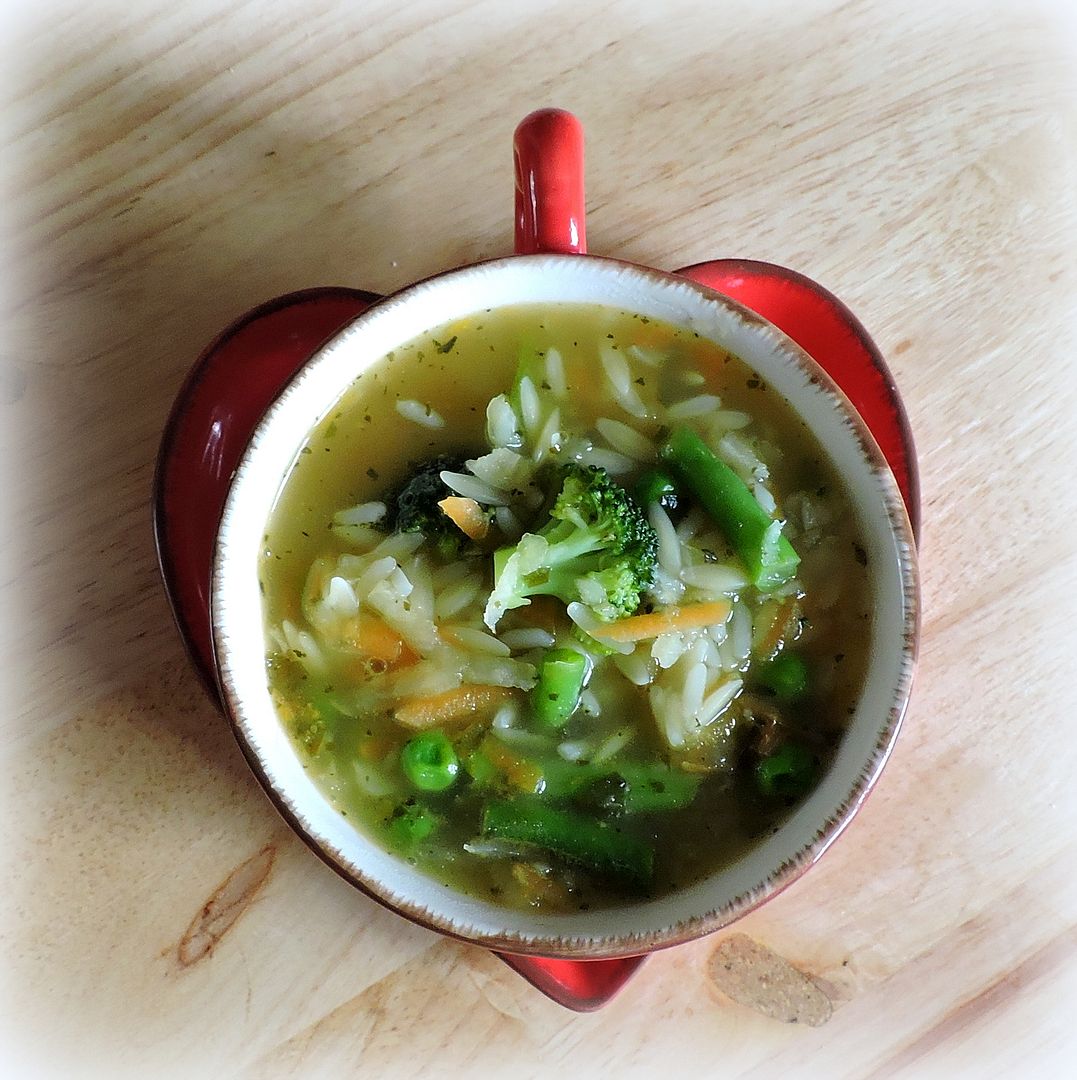 I am cooking a trio of lovely soups in
The English Kitchen
today . . . and a tasty bread to go along with them!
Have a fabulous Monday. I hope it gets your week off to a great start! I hope your week is filled with a multitude of small and wonderful things! Don't forget . . .
═══════════ ღೋƸ̵̡Ӝ̵̨̄Ʒღೋ ═══════════ ⊰✿░G░O░D⊰✿⊰L░O░V░E░S⊰✿⊰░Y░O░U░⊰✿
═══════════ ღೋƸ̵̡Ӝ̵̨̄Ʒღೋ ═══════════
And I do too!