I confess . . . I have always loved Sweet Pea flowers. They dance upon slender stems like small butterflies waiting to flutter away at any moment.
"Here are sweet peas, on tip-toe for a flight."
How aptly that immortal poet sings
Of these and of all other lovely things
Which move the heart to rapture through the sight,
As though these flowers, so shapely and so bright,
Were fairies, poised on half-expended wings!
And still the fragrance of a garden clings
To every page that Keats was spared to write.
For of all poets of whatever clime
None ever loved the garden more than he,
Who was himself a flower that ere its prime
Perished untimely. Ere the bud could be
Brought to full splendour by the April sun,
A glimpse of beauty opened, and was done."
~Robert Henry Forster
These are my favourite flowers . . . and I love all flowers for a variety of reasons . . . but sweet peas, they are most beautiful to me. When we lived down South, an old gentleman from our church ward used to grow the most beautiful ones on his allotment and each year he would give us some for our garden. They were absolutely gorgeous. I miss that up here. We have tried growing them from scratch ourselves and have never had much luck so far.
And that's number one of another Five Things About Me Post!
If I had to pick a favourite fruit I would be hard pressed to do so, for I love all fruits and vegetables. If I could only choose one however, after much thought . . . it would be cherries. I try only to eat fresh fruit when it is in season . . . it always disappoints at other times, or at least I think it is disappointing at any rate. When we lived down in Kent the cherry sellers used to set up their wares by the road sides early summer every year. You could buy them by the kilo. They would measure them into paper bags. I always had to buy two bags each time. One to eat in the car on the way home and one for later. Nothing on this whole green earth tastes as wonderful as a fresh cherry, still warm from the sun, eaten out of a paper bag . . . with abandon. Todd always pooh pooh's the expense of two bags but . . . he does not love cherries as much as I do. I just adore them . . . and not just the eating kind either. If fabric is printed with cherries, pottery, etc. I adore that too!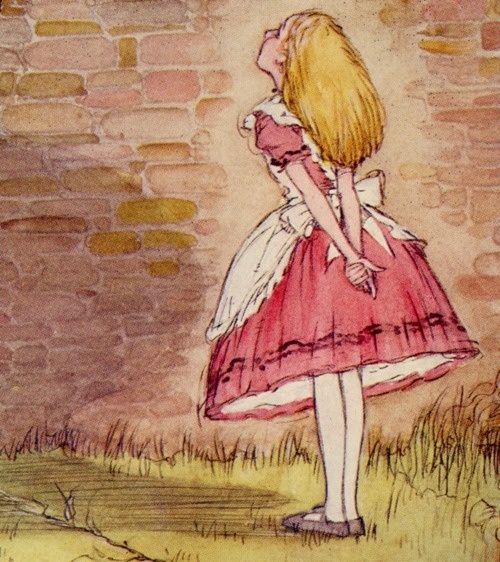 For most of my life I have been called Alice. It is my second name, and I suppose in a family with a mother whose first name is Mary, a sister whose first name is Mary, and me being named after my father's mother with Marie Alice . . . it was just natural to call me Alice. My sister has always been called Cindy, which is her second name. After I joined the church, and my marriage had broken up etc. I began using my first name instead of the second. I had a whole new life and I associated my second name with a lot of unpleasantness and unhappiness . . . and started using Marie. Now it seems odd when I hear Alice being used. (My family still use Alice.) I don't feel like an Alice. Alice doesn't live here anymore. lol (Like the film.)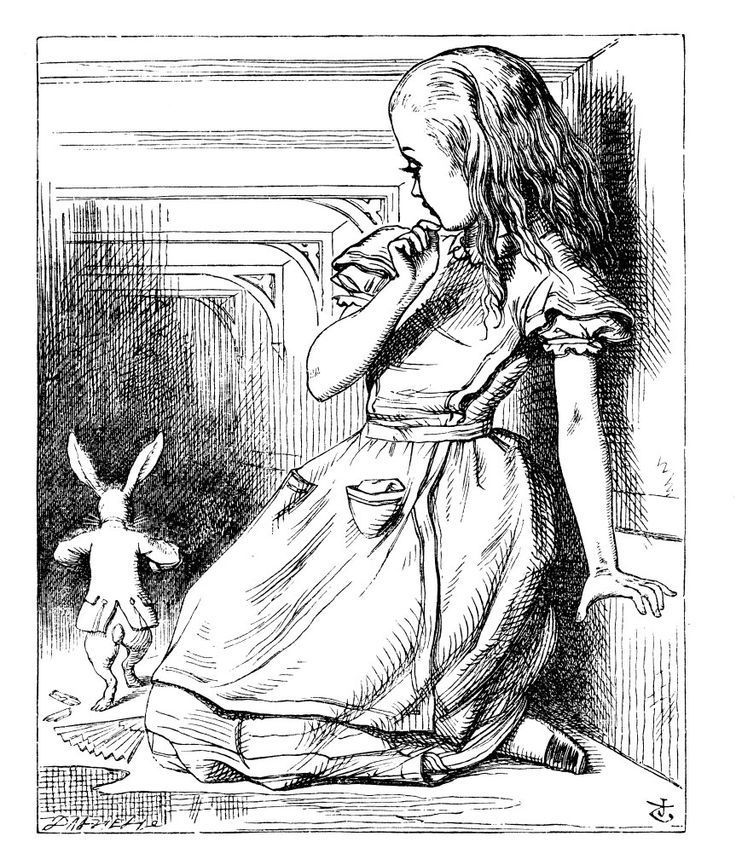 I did love the Alice in Wonderland Stories when I was a girl. They both delighted and horrified me at the same time.
I actually quite like Winter . . . Oh, I do love all of the seasons for all that they bring to the table . . . but as wierd as it may seem, I think Winter is my favourite of all. There is a really special feeling when a storm is raging out of doors and you are tucked up all snug and cosy in your little home with a fire blazing and the wind whistling down the chimney. I can remember one year when my children were young we were having a blizzard. My ex was home at the time and I decided I was going to take a walk in the snow. I bundled myself up pretty good and off I went. Best walk of my life. There was nobody about. The world was silent except for the snow falling. It was a wonderland. I made snow angels and just really enjoyed the solitude and peace that I found during that walk, so much so that some 35 or 40 years later I am still enjoying it! With Winter, you pretty much know what you are going to get . . . there is no waffling back and forth. It's Winter.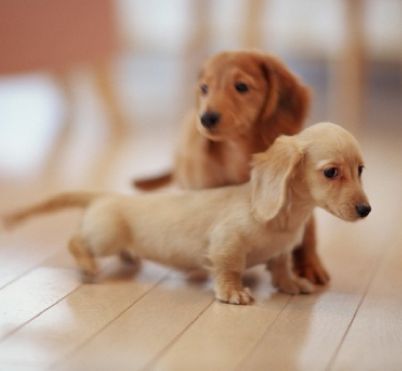 I. LOVE. WIENER. DOGS. Dachshunds, or whatever you call them. I just adore them. Oh, I love Cocker Spaniels too . . . but if I was allowed to have two dogs, one of them would always be a Dachshund. When I was a girl we had a neighbor with one of them. The dog was named Zanna (pronounced like Hannah). I used to love to go and play with it. There is something very endearing about Dachshunds. My youngest son's dog Baxter is a Terrier/Dachshund cross. They have delightful personalities and the sight of them running always tweaks my heartstrings.
I wonder if Mitzie would mind us having another dog if it was smaller than her?
And that's my five things for this week!
I had a lovely time with my friend and her daughter yesterday. We had a delightful lunch together and then we went to Costco. I love going to Costco. I don't have a card, but my friend does and we always go there when we go out together. I got a lovely huge bag of mandarin oranges for not much more than you pay for a small one in the shops, and a nice sized jug of Maple Syrup that didn't cost an arm and a leg. They always have those people all over the stor as well, cooking things and offering samples. I didn't try anything yesterday as I was stuffed from lunch, but it all looked very, very good!
A thought to carry with you through today . . .
❥✻❥.¸¸.✿¨¯`❥✻❥¸¸.✿¨¯`❥✻❥.¸¸.✿¨¯`❥✻❥
"In all things of nature,
there is something of the marvelous."
~Aristotle
❥✻❥.¸¸.✿¨¯`❥✻❥¸¸.✿¨¯`❥✻❥.¸¸.✿¨¯`❥✻❥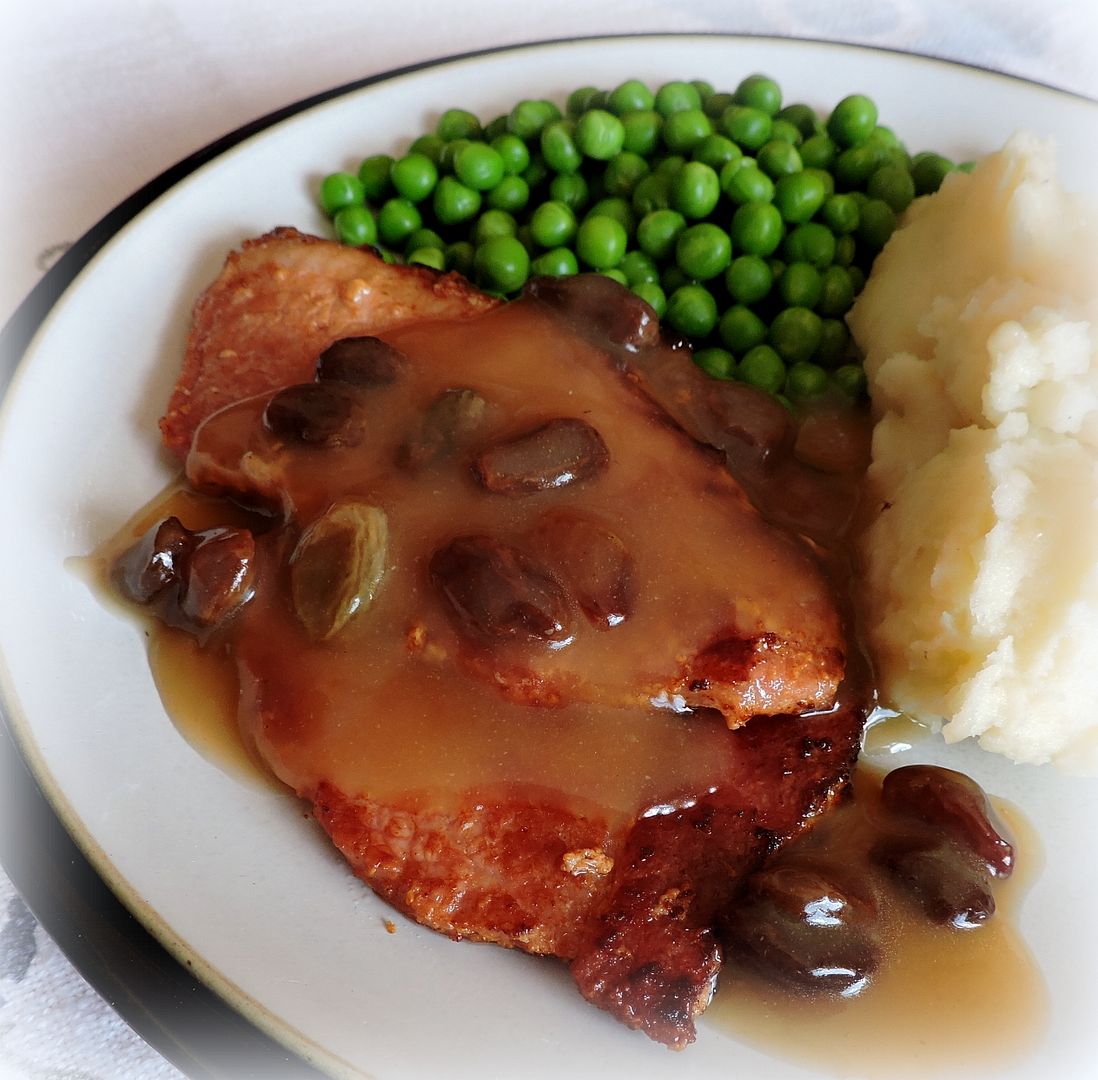 Cooking in The English Kitchen today . . .
A Raisin Sauce
. To go with ham or gammon. Old fashioned maybe, but so delicious. Simple.
Have a fantastic Thursday. Don't forget . . .
═══════════ ღೋƸ̵̡Ӝ̵̨̄Ʒღೋ ═══════════ ⊰✿░G░O░D⊰✿⊰L░O░V░E░S⊰✿⊰░Y░O░U░⊰✿
═══════════ ღೋƸ̵̡Ӝ̵̨̄Ʒღೋ ═══════════
And I do too!