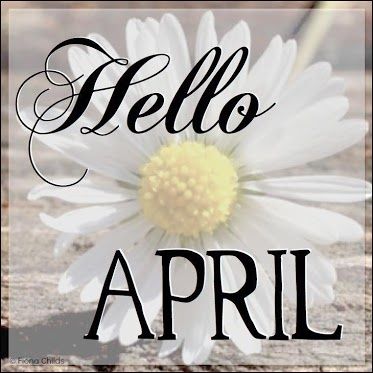 Farewell to March . . . you've often been rough and unmannerly. Your impish winds have whisked off caps at inconvenient times and blown the bird feeder over . . . uprooted the trellis.
But I am a forgiving person for your footsteps also brought Damson blooms and they made the Daffodils dance . . .
April has broken with a wave of green on the countryside sweeping round the woodlands and hedgerows like a rising tide. It's mounting wave of living green rolls round our world as upon each twig and branch new leaves . . . such tenderness . . . begin to unfurl.
Lambs gambol upon the open fields . . . and down the street the flowering cherry tree has exploded like a white sailed galleon upon a restless sea. A ship adrift before the wind, a fair and graceful thing riding in on the tides and green waters of Spring.
April, April . . .
Laugh thy golden laughter,
But . . .
the moment after,
Weep thy golden tears . . .
~Wm Watson
As the footprints of Winter sunlight falls and buds unfold, April follows in it's path, strewing the ground with fairy gold. Where morning frosts have glittered . . . where snow has lain . . . Spring dances in . . . young, lovely . . . bouquets of primrose in it's arms.
It is my prayer that I never fail to find my joy . . . my peace . . . my delight . . . in nature's sweet companionship.
I am out to lunch today with a friend and her daughter. I don't often take myself out and about on my own without Todd, but I am looking forward to the companionship of these two dear ladies. I spent most of yesterday baking buns, which thankfully turned out. When I took them out of the rising drawer after the first rise, I realized I had forgotten to put in the eggs. So I quickly beat up the eggs and added them to the bowl of the stand mixer along with the dough and a bit more flour. Thankfully they came together and I had fantastic results at the end. The buns were/are beautiful. I confess I have had one for my breakfast.
A thought to carry with you through today . . .
❥✻❥.¸¸.✿¨¯`❥✻❥¸¸.✿¨¯`❥✻❥.¸¸.✿¨¯`❥✻❥
" 'April, April, laugh thy girlish laughter,
and the moment after,
Weep thy girlish tears, April.' "
~Angus Wilson
❥✻❥.¸¸.✿¨¯`❥✻❥¸¸.✿¨¯`❥✻❥.¸¸.✿¨¯`❥✻❥
Are you ready for April Showers? They do bring the May flowers.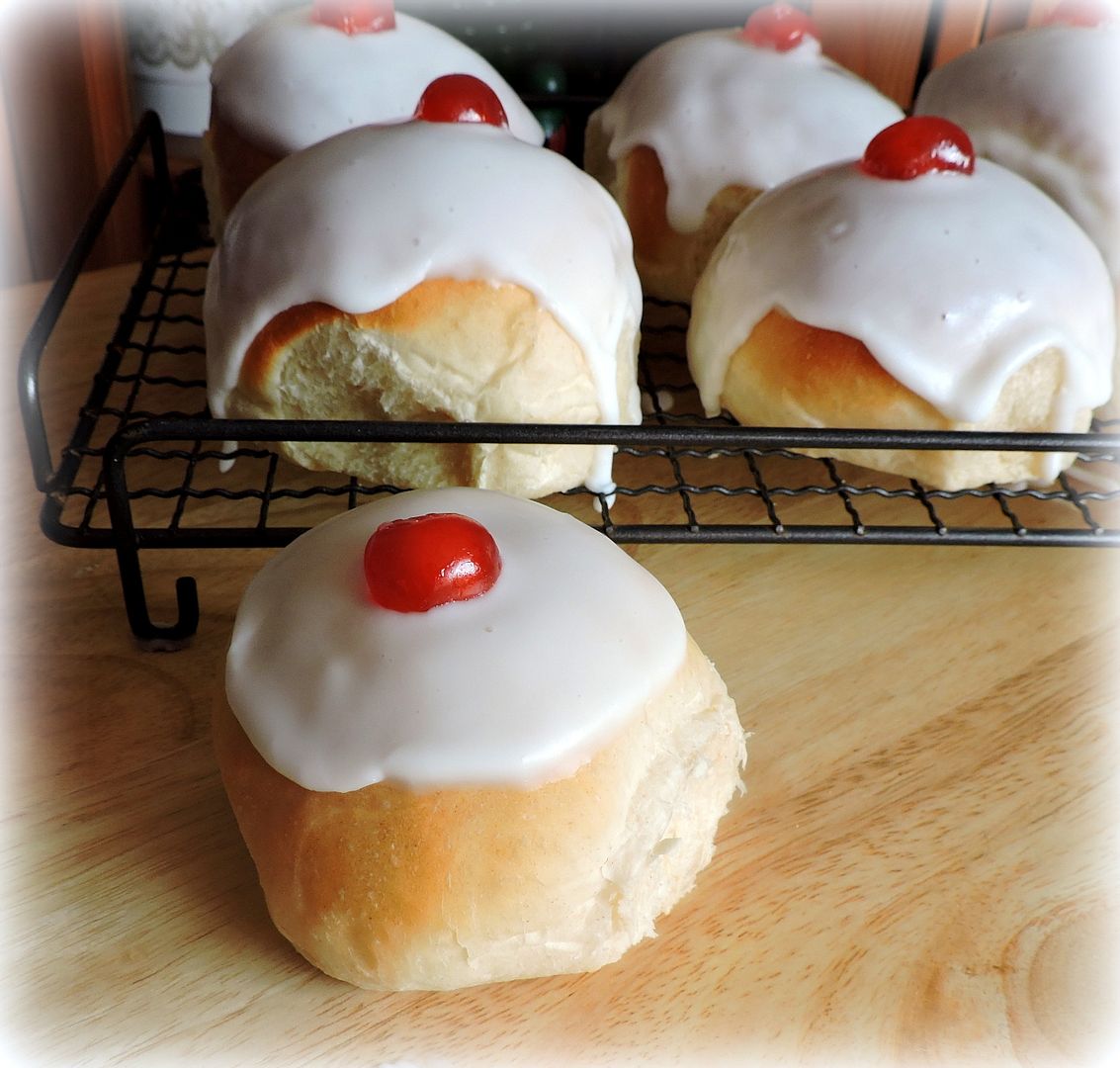 Baking in The English Kitchen today . . .
Iced buns
! Yay, I did it finally . . . turned out a bun that is gorgeous. And by hand. No bread machine. That makes me happy.
Have a wonderful Wednesday. Don't forget . . .
═══════════ ღೋƸ̵̡Ӝ̵̨̄Ʒღೋ ═══════════ ⊰✿░G░O░D⊰✿⊰L░O░V░E░S⊰✿⊰░Y░O░U░⊰✿
═══════════ ღೋƸ̵̡Ӝ̵̨̄Ʒღೋ ═══════════
And I do too!