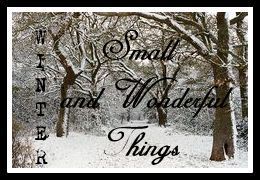 "The world is fairly studded and strewn with pennies cast broadside from a generous hand. But who gets excited by a mere penny?...It is dire poverty indeed when a man is so malnourished and fatigued that he won't stoop to pick up a penny. But if you cultivate a healthy poverty and simplicity, so that finding a penny will literally make your day, then, since the world is in fact planted with pennies, you have with your poverty bought a lifetime of days. It is that simple. what you see is what you get." ~Anne Dillard
A few of the small and wonderful things which bring untold joy into my life. It's the small things in life which truly mean the most. Simple abundance . . . it's the best.
I can't believe that already here we are at the end of November. Tomorrow will spell the first of December. I love the month of December. The only problem with December is it passes far too quickly.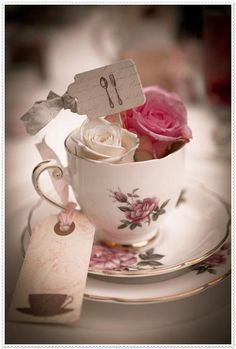 Roses that are still blooming at the end of November. Roses that never stop giving. The first heavy heavy frost and they will be gone, but for now, they still bloom . . . the last of the summer's kisses . . .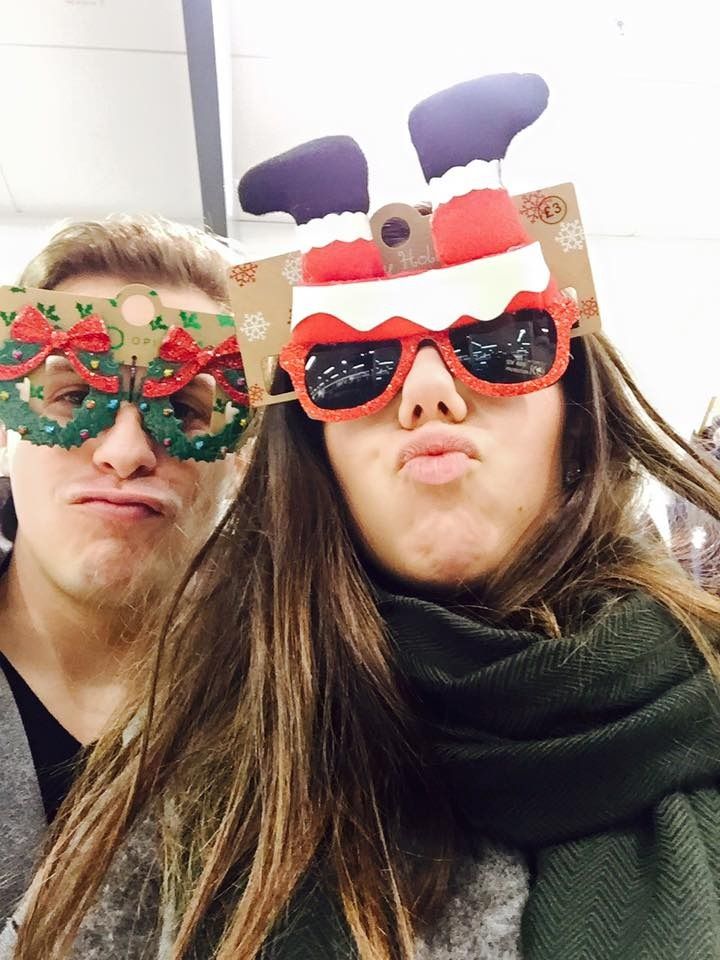 This crazy young couple and all that they bring to the table. Ariana and Jose. It is so nice having them just around the corner from us now. They stopped by on Saturday and admired the Christmas Tree. This is such an exciting year for them, with it being their first Christmas together as a married couple. They are just a pair of really delightful young people. Love them to bits!
WE have had horrendous winds over the weekend and we're still here. We haven't blown off into Oz! Seriously the winds have been horrific. Looking out into the back garden yesterday we could see that the only thing keeping our rose trellis from flying away was the roses which were growing up it. And now this week we are expecting another storm. Storm Cladagh (or something like that.) They are giving them names now.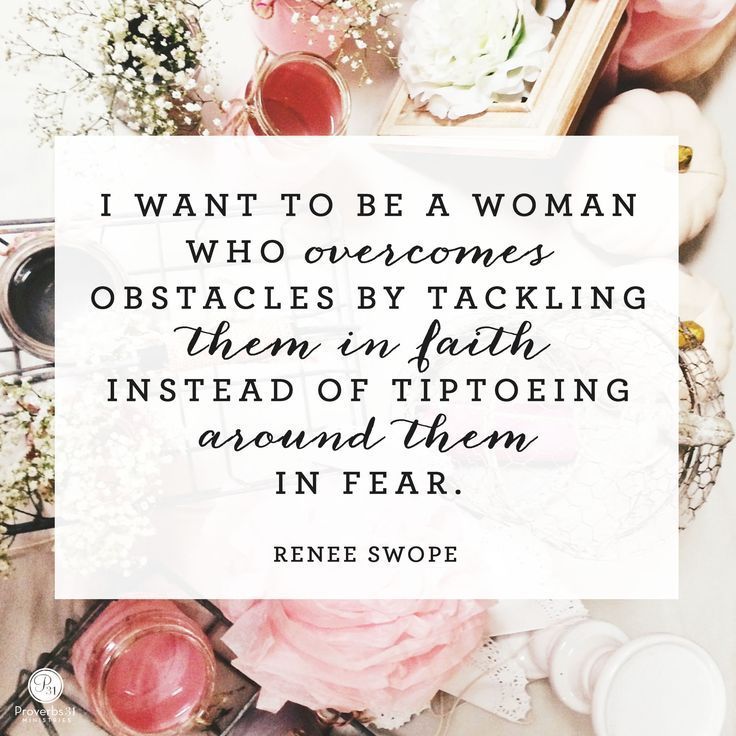 My faith which both strengthens and sustains me. It helps me to be a better me. It gets me through the rough patches. It holds me up and sometimes carries me. It is a muscle I exercise regularly.
Without naming names, you know who you are. You bless my life in ways that are endless and meaningful. You prove to me that in a world which often seems to be becoming increasingly more wicked that there is much in humanity to still love and admire . . . that for all that is bad, there is so much more that is good. God bless you all.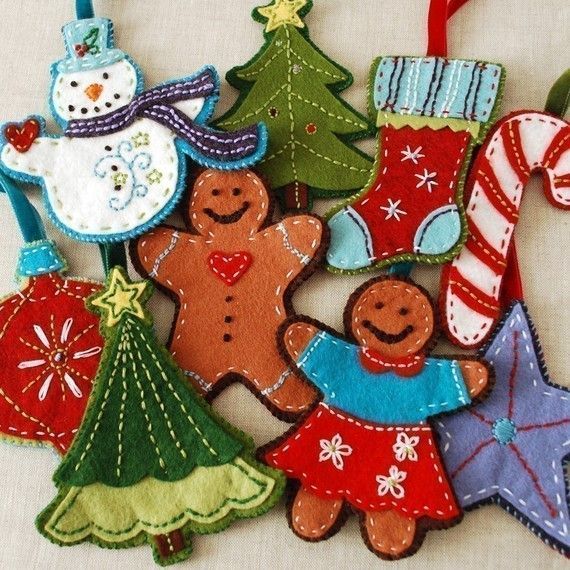 Hands that are busy and that are capable. I've finished a lot but still have plenty more to do! Times rapidly running out on me! But I know I'll get them done in time. ☺
A thought to carry with you through today . . .
✿¸.•*¨`*•..¸✿ ✿¸.•*¨`*•..¸✿
May God in His wisdom
and infinite love,
Look down on you always
from heaven above.
May He send you good fortune,
contentment and peace.
And may all of your blessings
forever increase.
~unknown
✿¸.•*¨`*•..¸✿ ✿¸.•*¨`*•..¸✿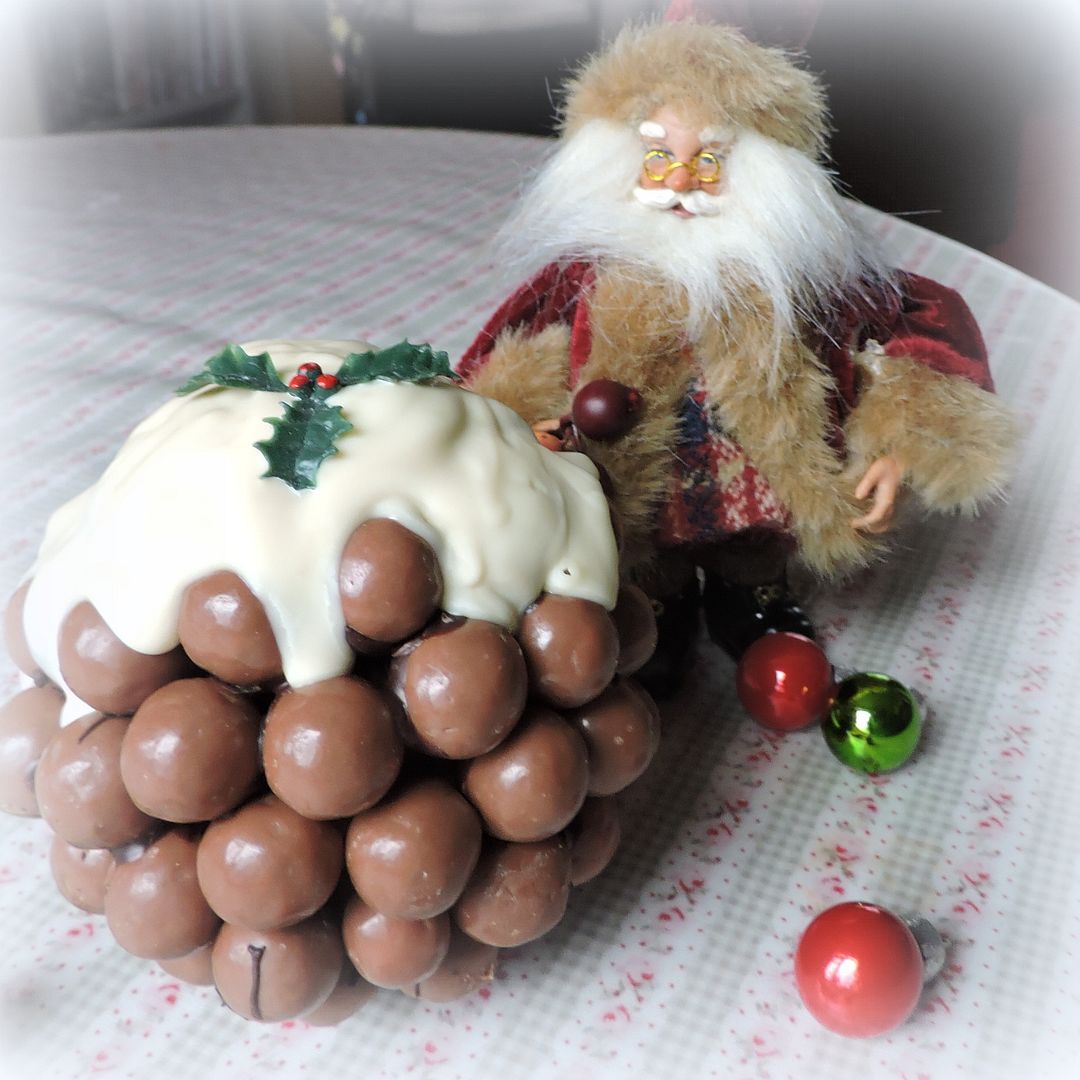 In The English Kitchen today, a quick and easy gift you can make using some traditional Christmas Chocolates! A
Malteser Christmas Pudding
. Simple!
May the week ahead of you be filled with loads of small and wonderful things! Don't forget . . .
═══════════ ღೋƸ̵̡Ӝ̵̨̄Ʒღೋ ═══════════ ⊰✿░G░O░D⊰✿⊰L░O░V░E░S⊰✿⊰░Y░O░U░⊰✿
═══════════ ღೋƸ̵̡Ӝ̵̨̄Ʒღೋ ═══════════
And I do too!
#ASaviourIsBorn