FOR TODAY, November 17th, 2015
Outside my window ...
It's black as night and cold, but it's not raining. That's a bonus! They are expecting another storm to hit us however. This one will be called Barney.
I am thinking ...
Still pondering the carnage in France. Trying to understand what kind of mind can do this to another. They have to be mentally ill is all I can think, or brainwashed, or both.
I am thankful for ...
The English Channel. Twenty Five miles of water which separates our borders from the rest of Europe and which thus far has been a bit of a stop gap.
In the kitchen ...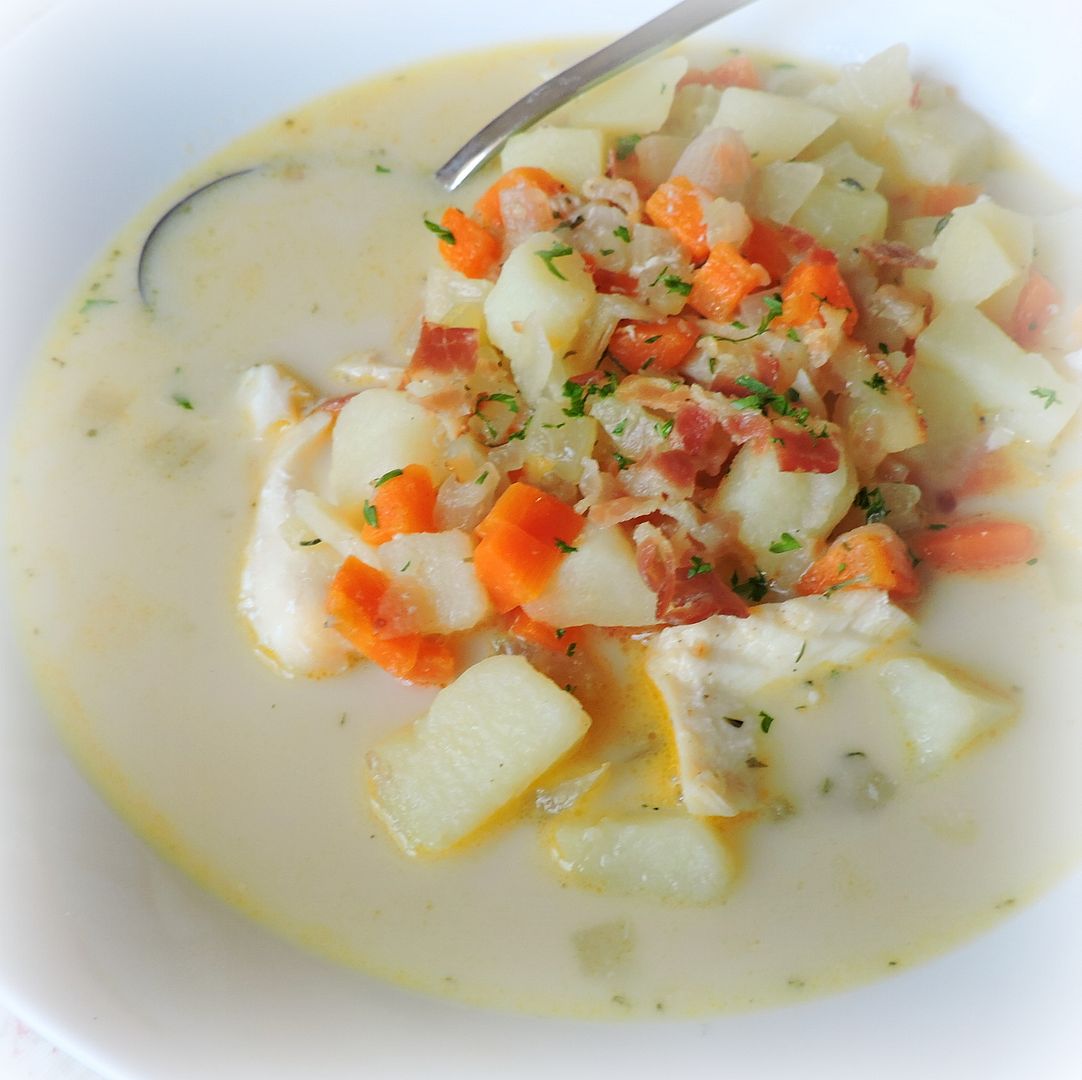 Creamy Fish Chowder
. Perfect food for rainy and cold winter
days.
On my "To Cook" list ...
Gingerbread Magic Cake Bars. Found on
Foodness Gracious
. These look fabulous!
I am creating ...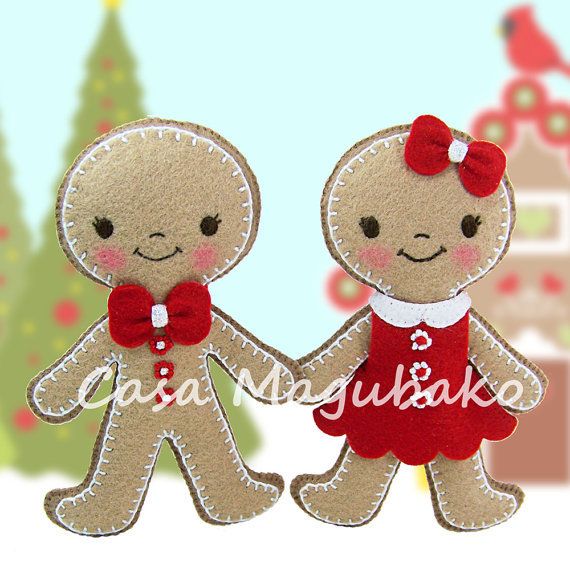 I've been working on these. I am making a matching set for a newly married young couple I know who will be having their first Christmas together this year! (I am sure you know who I mean.) I gor the pattern from
Casa Magubako
.
Cute Paper Ornaments from
Smallful
.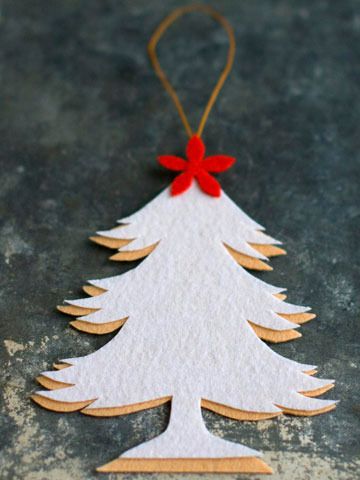 No source, but how hard could these be? I think they are really sweet.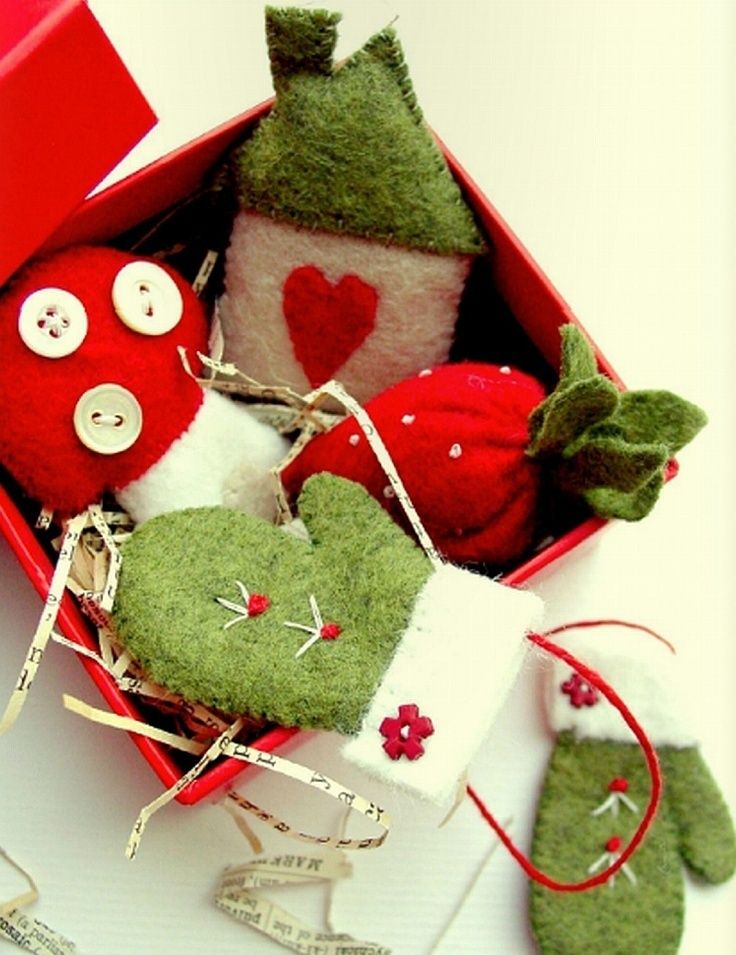 From
Inspired Ideas
, some really cute felt ornaments.
From Jennifer Rizzo, recycled cardboard stars. Cardboard and a sharpie!
I am reading ...
Pretending to Dance
, by Diane Chamberlain
When the pretending ends, the lying begins . . . Molly Arnette is good at keeping secrets. As she and her husband try to adopt a baby, she worries that the truth she's kept hidden about her North Carolina childhood will rise to the surface and destroy not only her chance at adoption, but her marriage as well. Molly ran away from her family twenty years ago after a shocking event left her devastated and distrustful of those she loved. Now, as she tries to find a way to make peace with her past and embrace a healthy future, she discovers that even she doesn't know the truth of what happened in her family of pretenders. Pretending to Dance by Diane Chamberlain, the bestselling author of The Silent Sister, is a fascinating and deftly-woven novel, that reveals the devastating power of secrets.
I love Diane Chamberlain's writing. I am about 3/4 of the way through this now. Still enjoying!
I am hoping ...
My friend Tatiana is in the hospital. I am hoping she is out soon and feeling better. Please keep her in your prayers. Thank you so much!
Makes me smile ...
Facetime with Jakey on his birthday yesterday! I got to sing him Happy Birthday. Highlight of my day! I am so grateful for a son who goes out of his way to include me in his life.
I am learning ...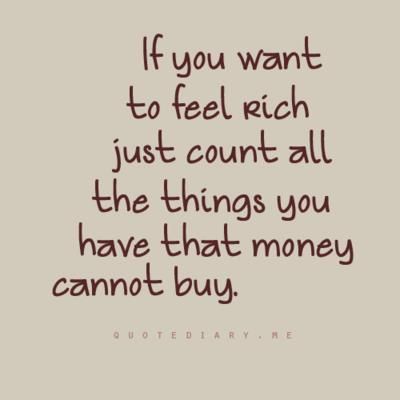 This is very true.
Dreaming about ...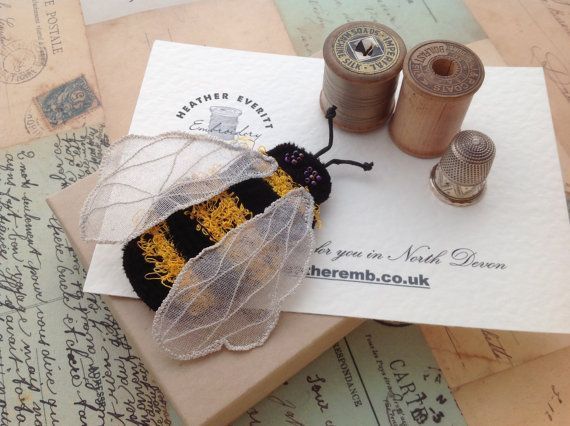 Embroidered Bee Brooches
. . .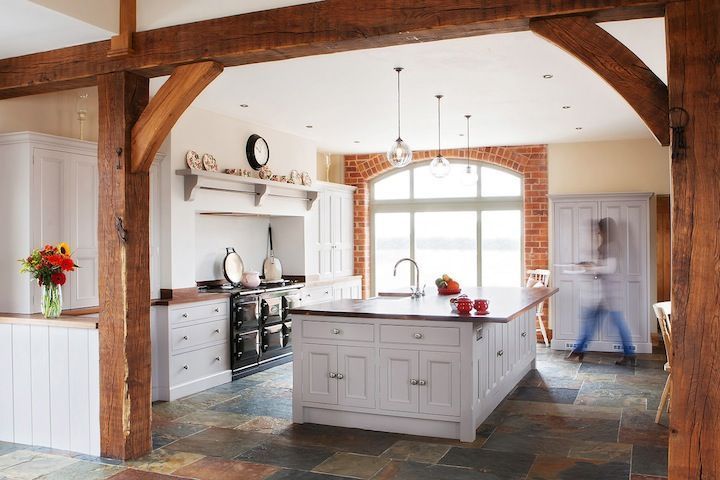 A kitchen large enough to move around in without dropping something, knocking something over or having something fall on your head . . .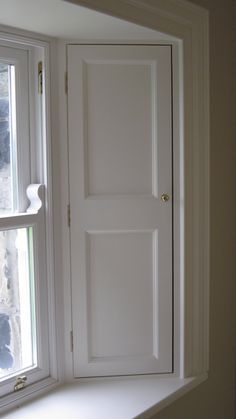 Timber Sash Window Shutters . . .
Decorative
and
functional radiator covers . . .
Multi coloured braided rugs . . .
A favourite quote for the day...
(¯`v´¯)
`*.¸.*´Ƹ̵̡Ӝ̵̨̄Ʒ ¸.•´¸.•~♥♥♥~•.~ ღϠ₡ღ¸.
✻´´¯`✻.¸¸.Ƹ̴Ӂ̴Ʒ. ( ¸.❀⁀ ⋱‿✿"`
* .¸.* ✻ღϠ₡ღ¸.✻´´¯`✻.¸¸.Ƹ̴Ӂ̴Ʒ..
Today is mine. Tomorrow is none of my business.
If I peer anciously into the fog of the future,
I will strain my spiritual eyes so that I will not see
clearly what is required of me now . . .
~Elizabeth Elliot
One of my favourite things ...
Knitted throws and lap rugs in the winter to keep me warm.
A peek into my day ...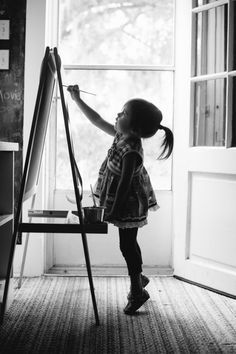 (
Source
)
I always, always try to do at least one creative thing . . .
And that's my daybook for this week!
⋱ ⋮ ⋰
⋯ ◯ ⋯ Take time to enjoy the small *´¯`.¸¸.☆
⋰ ⋮ ⋱ blessings in life.*´¯`.¸¸.☆
✿¸.•*¨`*•..¸✿ ✿¸.•*¨`*•..¸✿ ✿¸.•*¨`*•..¸✿
╬♥═╬╬═♥=╬╬═♥╬╬═♥╬╬═♥=╬╬♥═╬
░░░░░░░░░░░░░ ░░░░░░░░░░░░░
Wherever you go and whatever you do, I hope there's a great day ahead of you! Don't forget!
═══════════ ღೋƸ̵̡Ӝ̵̨̄Ʒღೋ ═══════════ ⊰✿░G░O░D⊰✿⊰L░O░V░E░S⊰✿⊰░Y░O░U░⊰✿
═══════════ ღೋƸ̵̡Ӝ̵̨̄Ʒღೋ ═══════════
And I do too!