WE had a beautiful first day of summer yesterday. The sun shone gloriously all the day through. We had the missionaries over to help in the garden. They worked really, really hard and I rewarded them with a lunch of sandwiches and cakes. Then afterwards they treated us to a lovely spiritual message.
We have a new elder here at the moment who is from Russia. He is the first missionary I have met who was from Russia. He is a convert to the church of only about 3 1/2 years and has 8 months to go before his mission is finished. He used to be a Baptist just like me.
He shared a beautiful message with us using Origami. He likened us to a piece of origami paper. How we come into the world just as pristine as a fresh new piece of paper. He talked about how we go through life and do good things and bad things, make wise and poor choices and the paper was quite crumpled by the time he was finished talking about that, but then he flattened it out again and began to talk about the Gospel giving each of us a chance to start over again, and whilst the paper might retain some of the crumpled bits, the Saviour can help us to refold it into something beautiful. That was the gist of it anyways. I thought it was pretty special.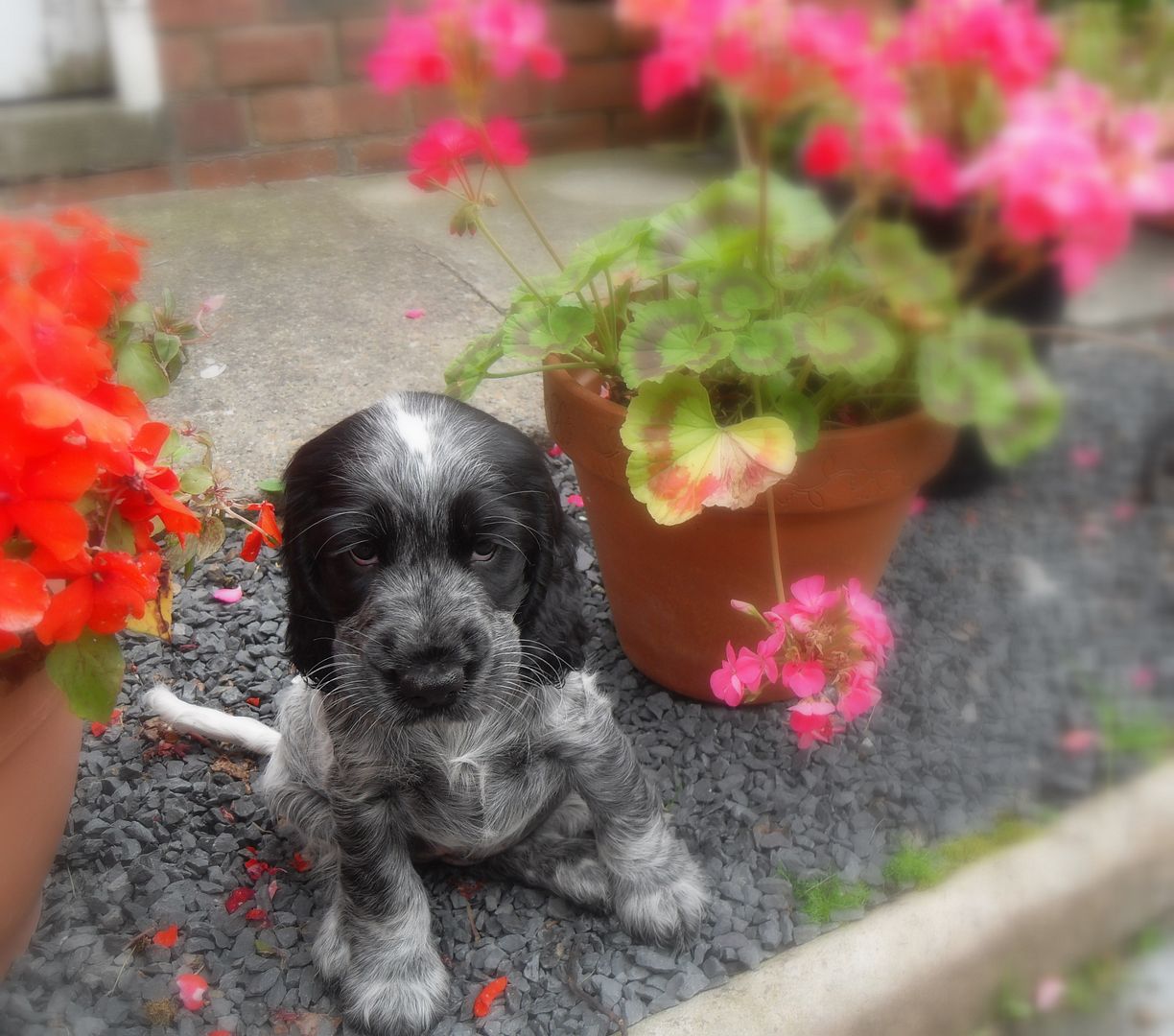 It was four years ago this month that this little lady came into the world. It is hard to believe now that she was ever this small and tiny. She was only eight weeks old when she came to live with us . . .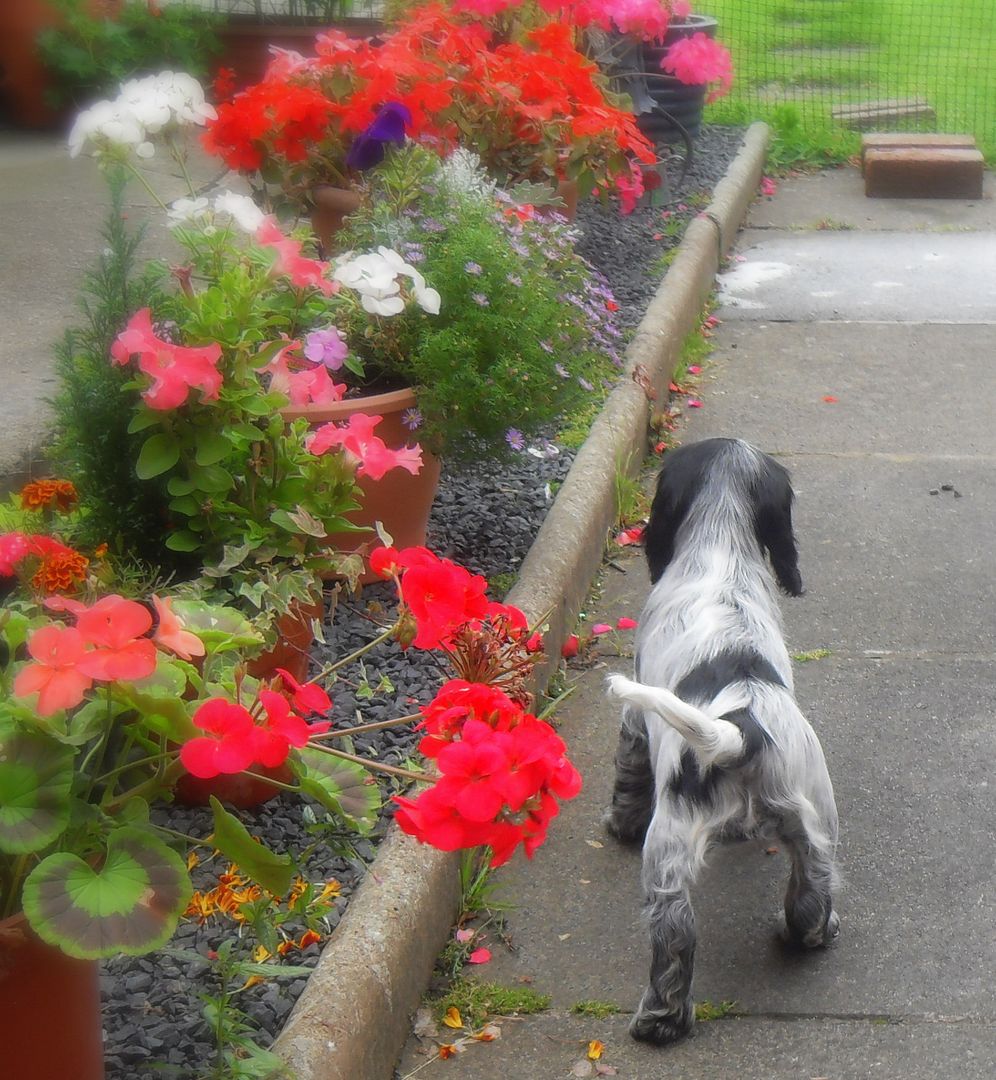 She was ever so brave coming home with us. Except for the occasional bout with gastro-enteritis, she has never ever given us anything else but joy.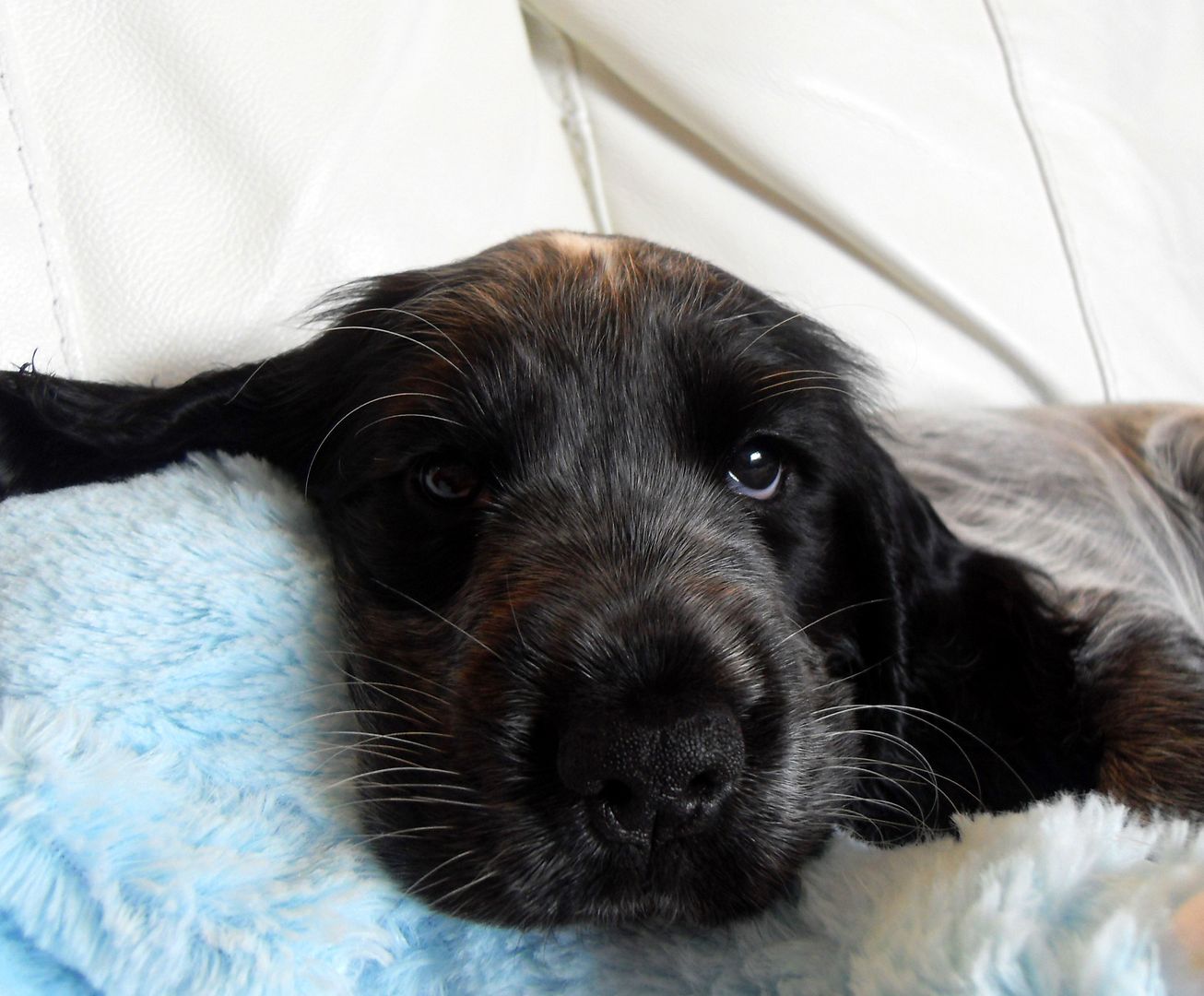 She wove a magic spell around our hearts from the get go . . . and has been weaving it ever since.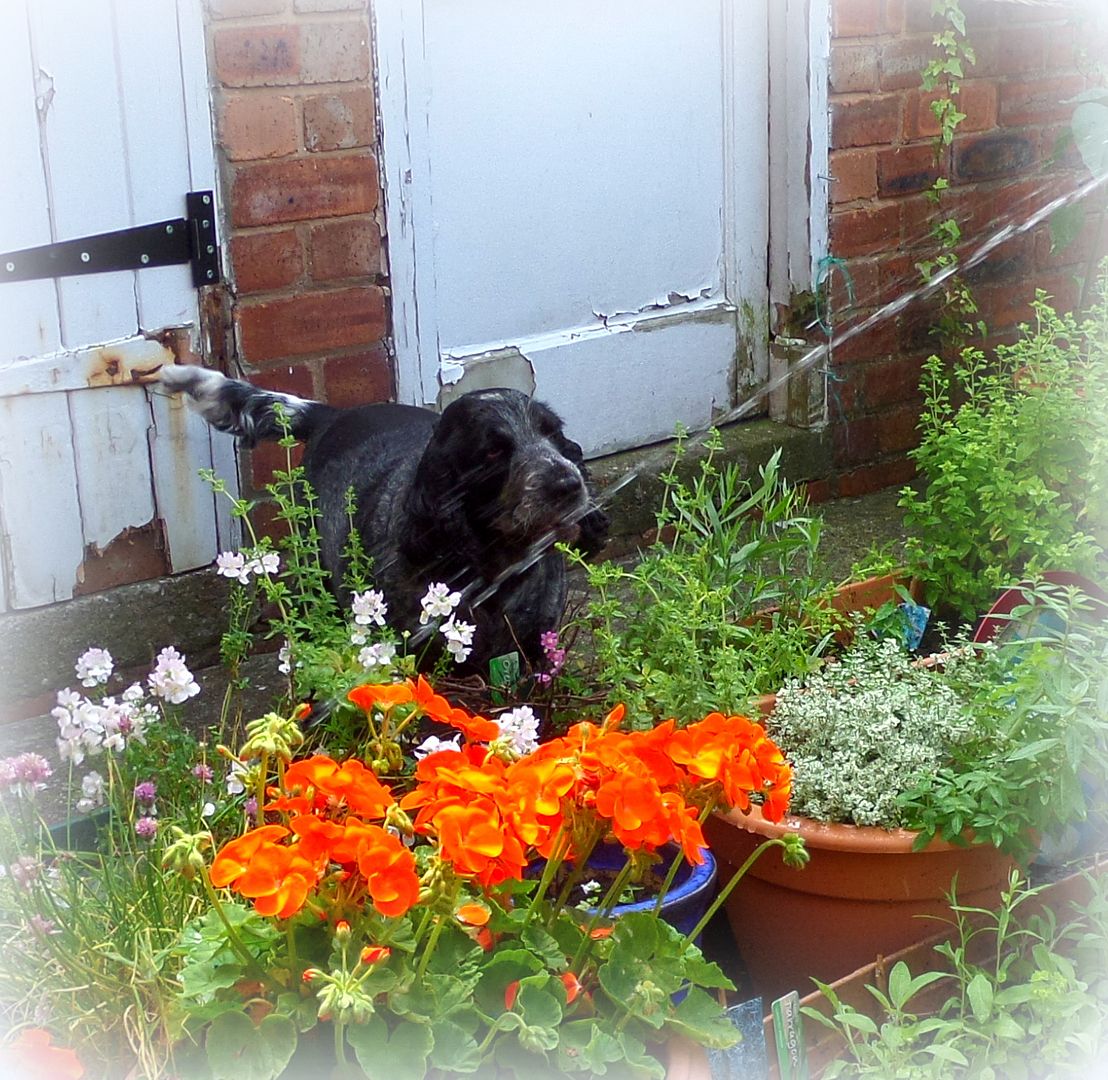 Todd was watering the plants in the flower pots the other day and she was quite, quite taken with the stream of water from the end of the hose. She was dancing along the patio trying to catch it with her mouth. It was the first time I had ever seen her play with water.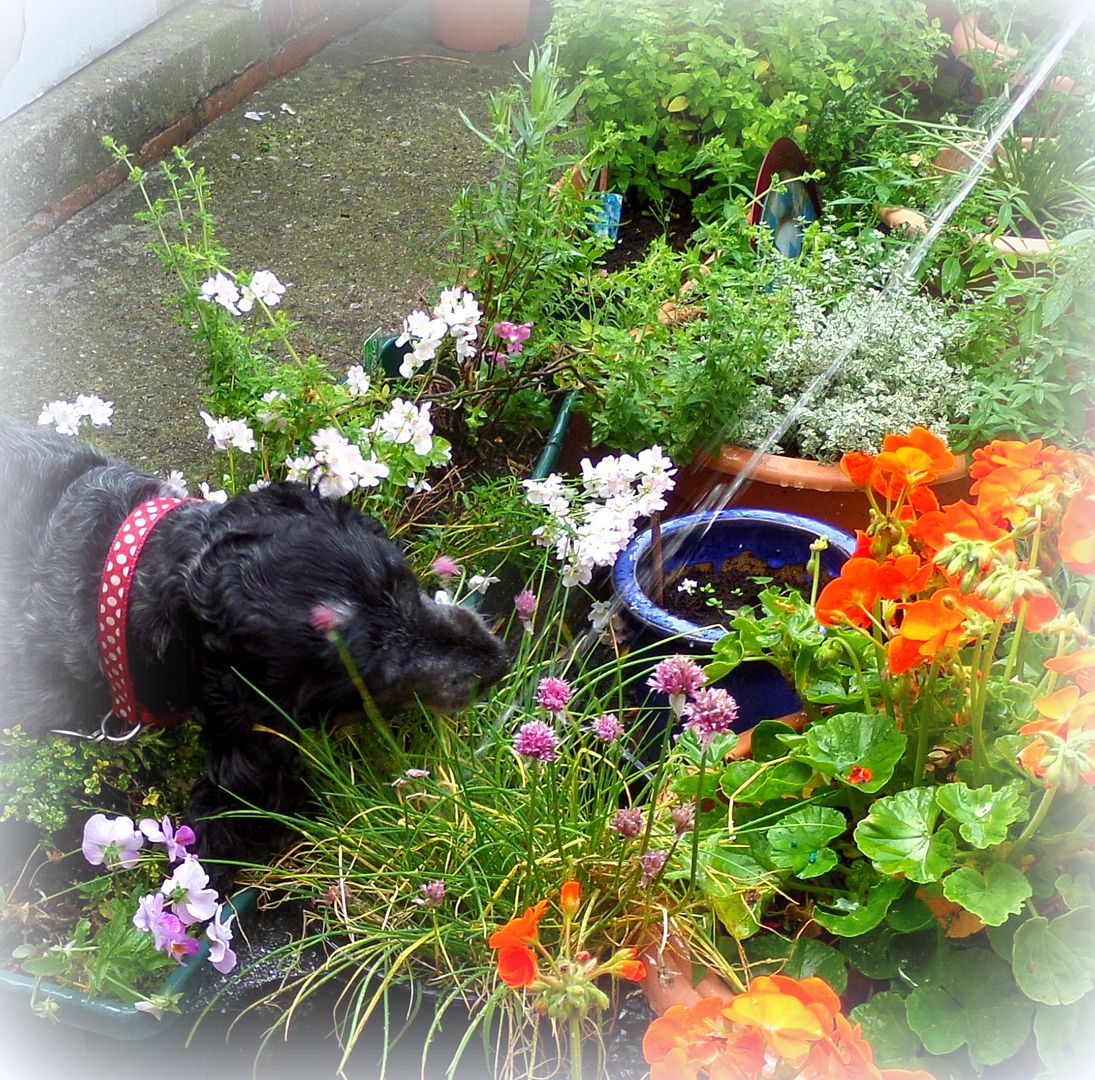 It was so much fun watching her and she was quite wet by the end of it. At least her ears and face were at any rate. She sure is enjoying these warm and sunny days and she really enjoyed having the boys here yesterday! She spent the whole time out there with them. Their constant companion as they raked and mowed and gathered. They really enjoyed her as well. She was quite tired last night after all of it. It was a happy kind of tired.
Something is eating the leaves on our plum tree. We can't see anything on it, but there are holes appearing in the leaves. It is a great mystery to us. And the Raspberries are not really doing anything at all this year. They must have on years and off years. The strawberries are going great guns however and we've been picking them every day this week along with the black currants. The gooseberries will soon be ready to pick as well. We've also been picking logan berries and the blueberry bushes are loaded too! Another few sunny warm days and we will be able to pick the first of that crop as well. Summer's bounty!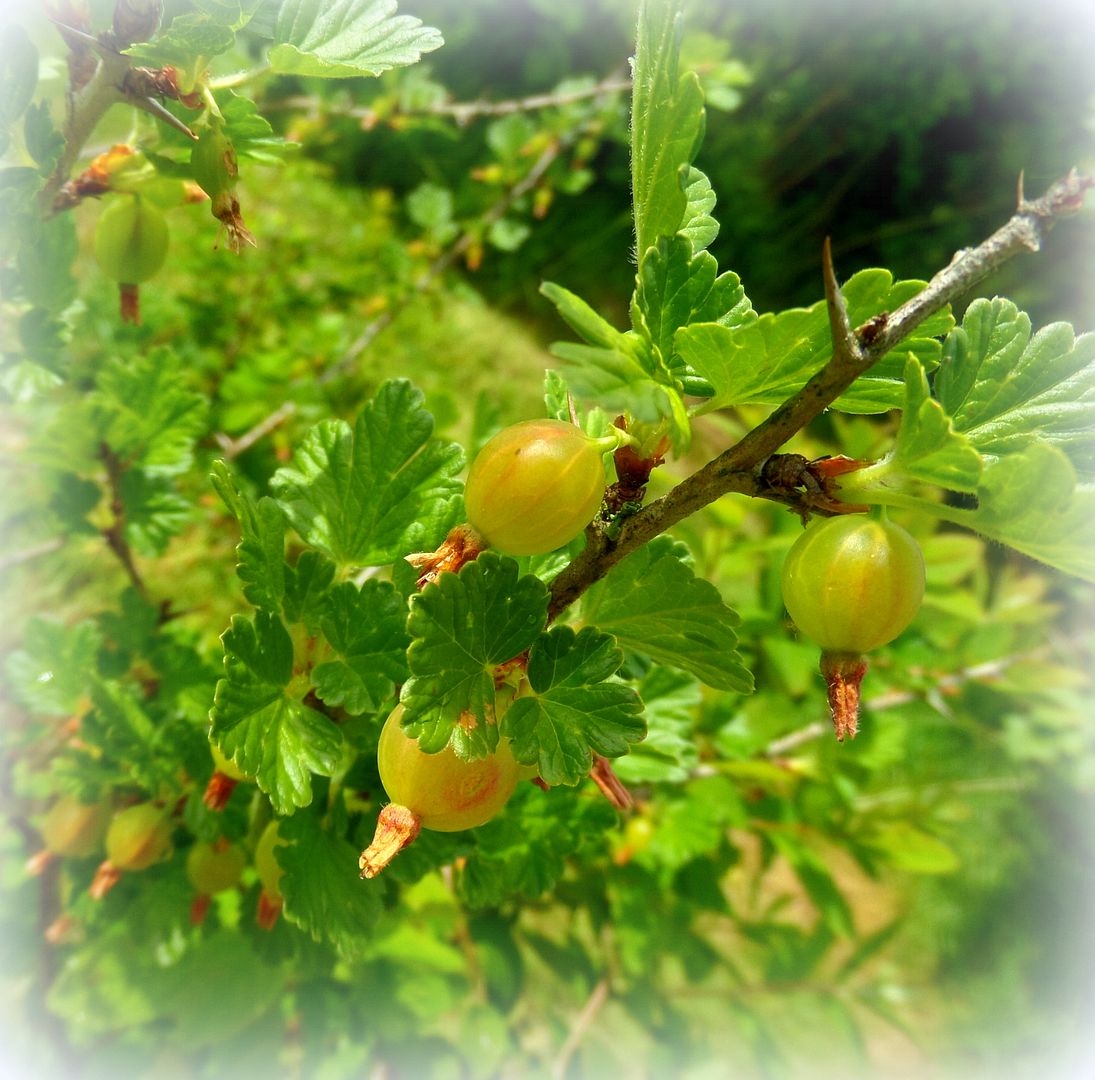 How did you spend the first day of summer? It would have been the perfect day to go for a drive out into the countryside here, but you know petrol . . . we had a perfect and beautiful day here at home. It's nice when that happens, and it happens a lot. God is good.
A thought to carry with you through today . . .
✻ღϠ₡ღ✻(¯`✻´¯)
✻ღϠ`*.¸.*₡ღ¸.✻
The fact that I can plant a seed
and it becomes a flower,
share a bit of knowledge
and it becomes another's,
smile at someone
and receive a smile in return,
are to me continual spiritual exercises.
~Leo Buscagli
✻ღϠ₡ღ✻
✻ღϠ₡ღ✻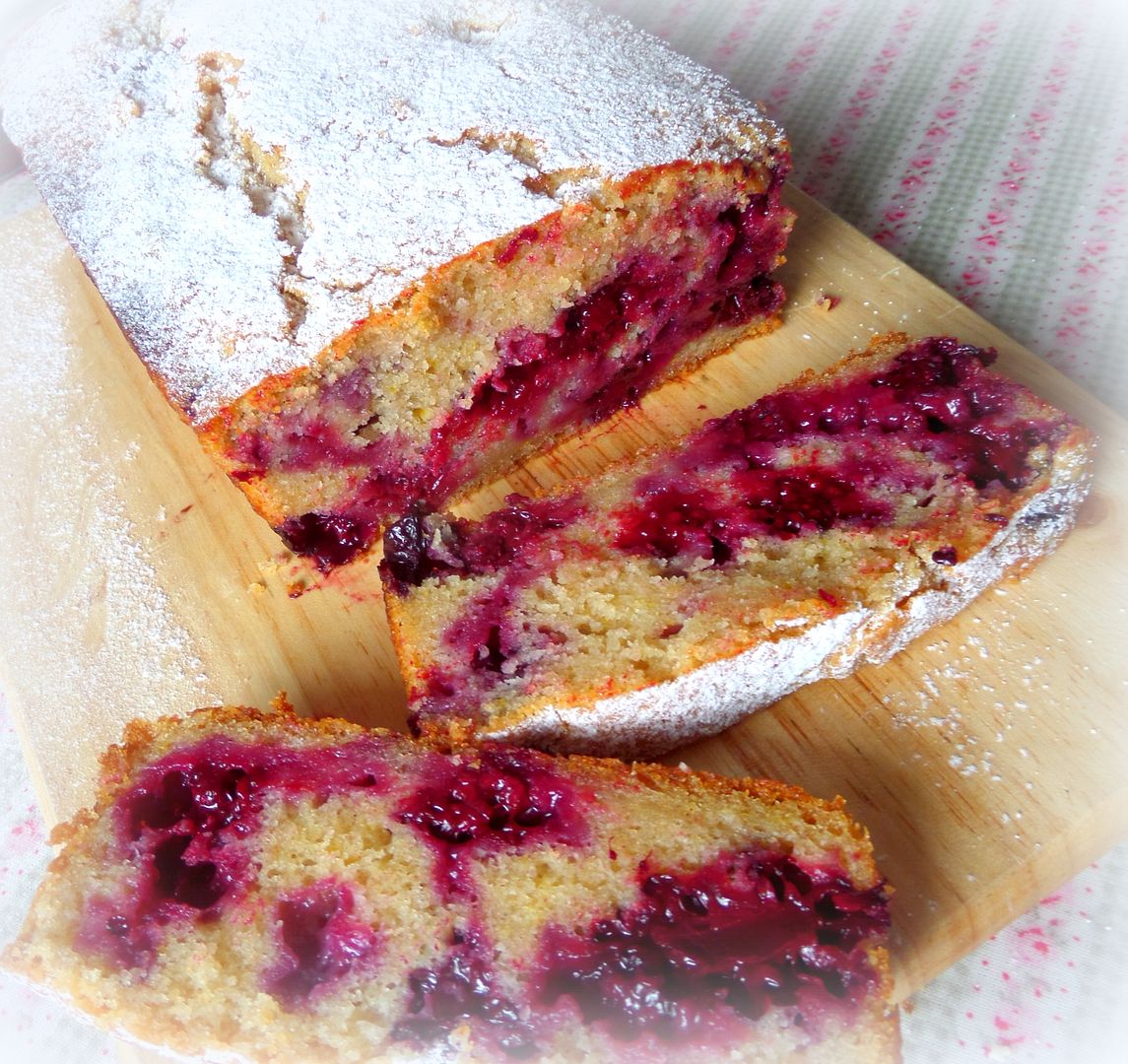 Baking in The English Kitchen today . . . an incredibly moist and delicious
Blackberry, Cinnamon and Yogurt Loaf.
Scrummy yummy!
═══════════ ღೋƸ̵̡Ӝ̵̨̄Ʒღೋ ═══════════ ⊰✿░L░O░V░E⊰✿⊰✿⊰✿⊰✿⊰✿⊰░Y░O░U░⊰✿
═══════════ ღೋƸ̵̡Ӝ̵̨̄Ʒღೋ ═══════════
Have a beautifully blessed Sunday my dear friends!