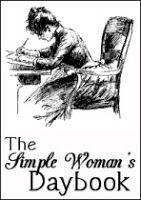 FOR TODAY, June 3, 2014
Outside my window ...
It is dull and overcast. Yesterday we had showery drizzle all day. Today we are expecting more of the same. We had the wettest winter on record. I do so hope that we are not in for the wettest summer. Sigh ...
I am thinking...
✻ღϠ₡ღ✻(¯`✻´¯)
✻ღϠ`*.¸.*₡ღ¸.✻
"What is life? It is the flash of a firefly in the night. It is the breath of a buffalo in the wintertime. It is the little shadow which runs across the grass and loses itself in the sunset."
~Crowfoot
I think it is being present. Living now. Finding joy in what is. Not living in a past you cannot change. Not squandering your today's for a tomorrow which may never come. It is okay to hope. Just not okay to lose sight of the here and the now in the sight of what may never happen.
I am thankful...
Each day I am given is a day I am thankful for. I try to treat them for the gift which they are.
In the Kitchen...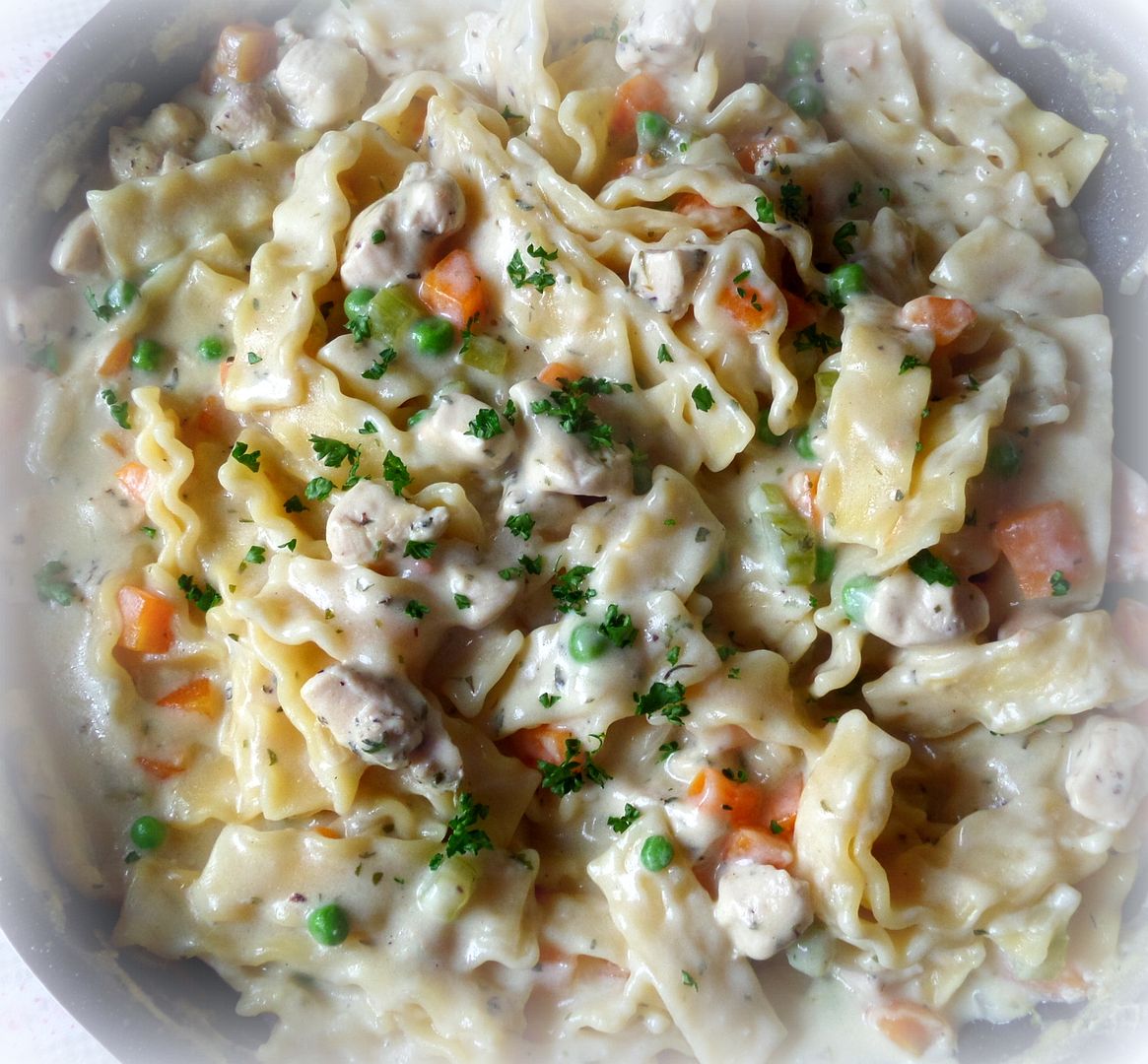 Creamy Chicken Noodle Skillet
. Two chicken breasts. One pan. Delicious sauce. Simple supper. What more could you ask for? Oh, and it feeds four.
On my "To Cook" list ...
Walking Tacos
from Saving Dollars and Sense. These look really good and they are economical too.
I am creating ...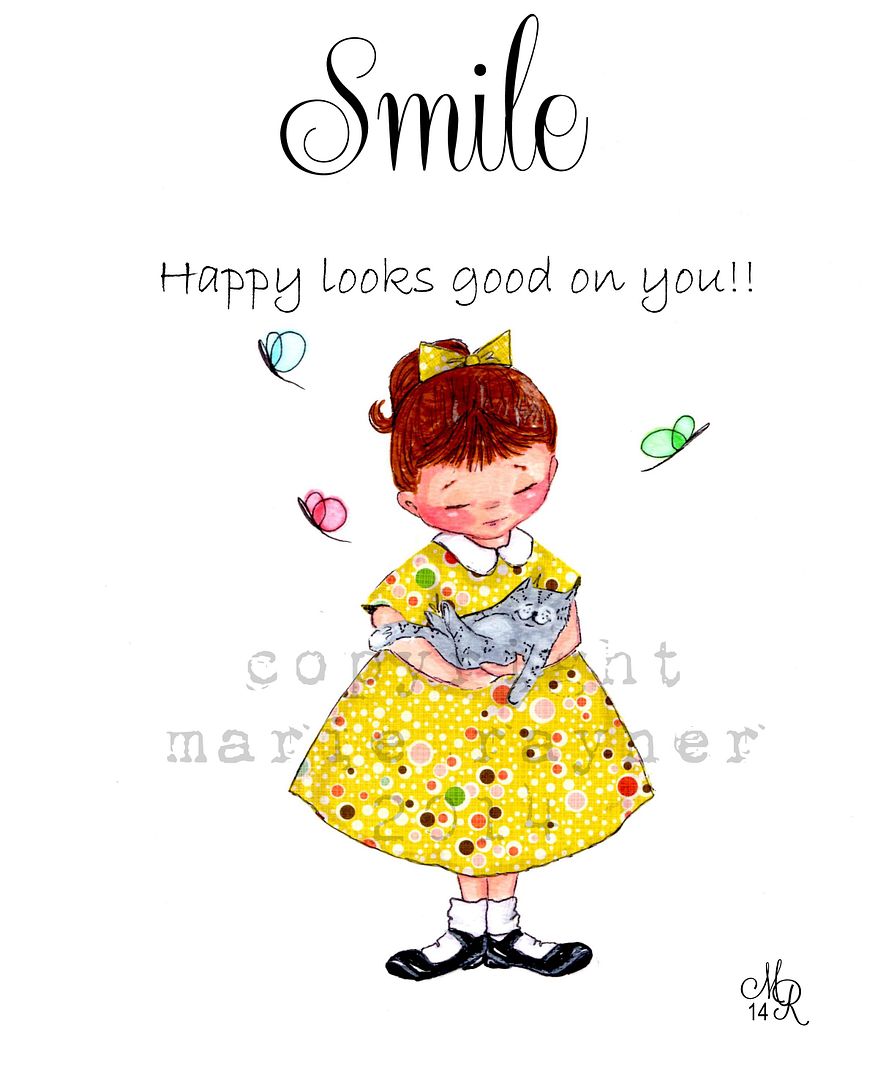 I did this yesterday afternoon. This is the second set of words I tried on it. The first lot was a quote by Emily Dickinson, but I thought it was too long after I got it on, and I thought only I would understand it. I do pray and think about the text to use on all of my paintings. I just don't throw words on willy nilly.
Short on wrapping paper? Simply use brown paper and a sharpie marker. Brilliant! Found on
Looksi Square.
Printable Floral Cup Holders
from A Subtle Revelry. What a brilliant idea for summer lawn parties, Baby or Bridal showers, Birthday parties, etc. And they are so pretty!
20 of the Best Father's Day gifts from
I Heart ♥ Naptime
. There are some really brilliant ideas there, including this one for Secret Sauce from
Jacolyn Murphy.
Tin Can Stilts from
Lolly Jane.
Brilliant. I can remember doing this when I was a child. Actually one year my father made us some stilts and we had so much fun with them. Children love this sort of thing!
Another brilliant idea from
I ♥ Naptime
This time it's a sandbox made from an old tire. Brilliant idea! I wish I had had the internet when my children were growing up. I could have done so many things for and with them. But then again . . . I was so busy then I wouldn't have had time to surf the net!
I am going...
I have developed what is called
"Trigger Thumb."
It's a bit like Tennis Elbow, except in my thumb. It's quite painful. I noticed it on Sunday. I am going to call the Doctor today to make an appointment to see if I can get anything done about it. My thumb is extremely painful and I can feel a bit knot at the base of it which really hurts if I touch it. It is also clicking and of course each time it clicks it hurts like hell!
I am wondering...
I've been crocheting a new blanket. (Really pretty too) I am wondering if this has caused the Trigger Thumb. I am going to not do it for a few days.
I am reading...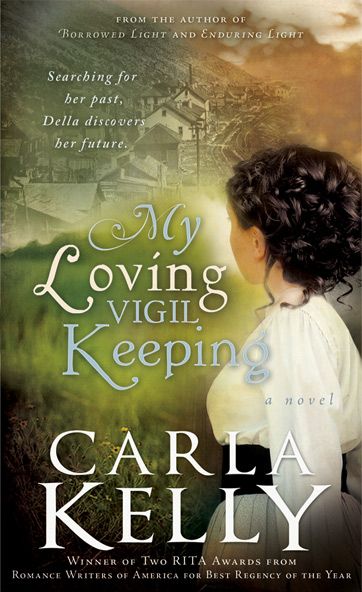 My Loving Vigil Keeping
, by Carla Kelly
To Della Ander's relatives, it seems like an absurd whim when the young educator accepts a contract to teach in Winter Quarters, a coal mining camp near Scofield, Utah. After all, she lives with a socially prominent family in Salt Lake City. Why teach in a place as hard as a coal mining camp, even if the Winter Quarters mines have an enviable reputation for safety? It's no whim to Della. She yearns to reconnect with the life she knew as a child, before tragedy yanked her from a home equal parts ramshackle and loving. But when disaster strikes, what the teacher learns in Winter Quarters will change her life forever, and her heart.
Based around the true events of the Scofield Mine Disaster of 1900, this suspenseful romance from award-winning and bestselling author Carla Kelly is sure to please longtime fans and new readers alike. Thrilling and heartfelt, it's a must-read. This is the third novel I have read of hers and I am truly enjoying it. I love stories based on true events.
Does anyone have any reading suggestions? I am looking for something new to read now, as I am almost finished with this one.
I am hoping ...
I am really hoping that my sister's partner and she are able to come up with some kind of employment soon. Their EI has run out now and things are getting desperate. Please keep them in your prayers.
Makes me smile ...
I just love The Big Bang Theory. Todd and I watch it via reruns, etc. as well as the new series. We only discovered it recently. It makes us both laugh. We laugh all the way through it. I think there is a little bit of each of the characters in each of us which is makes it so funny. I started watching it last year when I was at my mom's with my brother. Blame him for getting me turned on to it.
I am learning ...
I am reading a book at present on how to write Children's Books. I have been writing Children's stories for years now, but I want to write good Children's Stories. It is a good thing to keep learning and trying to improve your skills.
Around the house ...
(
source
)
I just adore this window. It has a very Gothic look. I would adore having a window like this in my house. Guess I better win the lottery.
(
source
)
I adore the cosy look of this living room. It's so warm and welcoming. I am really wanting a change I think. None of the colours in this room were our choice. They are just what was here when we moved in. I would so love to change things a bit to make it more us.
(s
ource
)
I am absolutely in love with this look. All the same colour, different intensities. Any pattern comes from the different textures of the fabrics. I so would love to do this in our bedroom.
(
source
)
And yet . . . I also ADORE this. Sigh . . . Could it get any busier??
Now
THAT'S
a stove! To have something like this would be a dream come true. Mind you I'd also need a kitchen large enough to house it. Also a dream come true.
I am pondering ...
I have been given a new calling at church. I am the new Public Affairs rep for the ward in conjunction with another lady. There are two of us. We need to find out ways to promote our ward and foster unity within the ward, etc. A bit daunting! I am trying to think of ways I can do this . . .
A favourite Quote for the day ...
`*.¸.*✻ღϠ₡ღ¸.✻´´¯`✻.¸¸.Ƹ̴Ӂ̴Ʒ..
(¯`v´¯)
`*.¸.*´Ƹ̵̡Ӝ̵̨̄Ʒ
¸.•´¸.•~♥♥♥~•.~
Earth laughs in flowers.
~Ralph Waldo Emerson
One of my favourite things ...
Sea Glass. I Just love it. I don't have any of it. But I love looking at it. I think it's beautiful. It's amazing what the pounding of the sea can do to something so simple. It turns broken glass and castaways into jewels. Kind of like the Gospel and us.
A peek into my day ...
I can usually be found doing needlework of some sort at least once during the day, even if it is only to sew on a button which has fallen off of something. I don't mind. I like working with my hands.
⋱ ⋮ ⋰
⋯ ◯ ⋯ Take time to enjoy the small*´¯`.¸¸.☆
⋰ ⋮ ⋱ blessings in life.*´¯`.¸¸.☆
✿¸.•*¨`*•..¸✿ ✿¸.•*¨`*•..¸✿
╬♥═╬╬═♥=╬╬═♥╬╬═♥╬╬═♥=╬╬♥═╬
░░░░░░░░░░░░░ ░░░░░░░░░░░░░
Wherever you go and whatever you do I hope there's a wonderful day planned for you!
═══════════ ღೋƸ̵̡Ӝ̵̨̄Ʒღೋ ═══════════ ⊰✿░L░O░V░E⊰✿⊰✿⊰✿⊰✿⊰✿⊰░Y░O░U░⊰✿
═══════════ ღೋƸ̵̡Ӝ̵̨̄Ʒღೋ ═══════════