A few of the wow moments, or things I discover each week that tickle my fancy. I hope that they may inspire or tickle yours too!
Okay, now this is absolutely flippin' brilliant! I don't know who thought of this, but I want to shake their hand. What a fabulous idea! You quite simply seal a plastic bag with the top of a water bottle or any plastic bottle and the lid. You could do this for anything you have opened and want to store! I am so excited about this! Can you tell??
I found this on
All Things Homie
. It's a brilliant way of making an ugly wall monitor into something not quite so ugly. Frame it!
Twinkle lights in Mason Jars. How very lovely! Such a simple idea too. Found on
All Things Heart and Home
. People are just so darned inventive don't you think??? I am amazed at the ideas I find that are so simple and yet I didn't think of them first! Clearly I am not as inventive as I think I am!
Did you know you can print on paper bags???? I didn't either! But apparently you can, and I found a tutorial on how to do that here, on
Oh Happy Day
. The implications are fabulous! Party bags, lunch bags, etc. etc. Valentines Day Treats. Halloween Treats. Christmas Treats. There is no end to what you can do with this idea!
Isn't this pretty? Do you know what they are made from??? The bottoms from soda bottles! I know! It's so amazing! Eco friendly Blossoms by Michelle Brand found on
iDiY
. Fishing line would be the perfect thing to string these together on I think. I think they are just gorgeous.
A Birthday Calendar Rolodex. Brilliant. You can buy one ready made from
Scrap and Stamp with Mary
, or you could quite simply make your own, depending on how handy you are! I need one of these. I have so many Birthdays in my family it's hard to keep them straight! I think you can pick up a rolodex thingie at Staples. I have lots of extra papers etc. I think I am going to do this!
A complete tutorial (plus many others) on how to make paper feathers! I found this on
Todolwen, Old to New
. She has used pages from old hymnals for this. It looks very easy to do and you could use them for all sorts of decor.
Do you know what this is? It's approximately 97 grocery bags. They've all been folded in a way which means that they take up far less room. Instead of having huge piles of them, shoved here and there, you can fold them into these little triangles and then store them neatly. I found this on Pinterest, but it led me to
Polka Dot Pineapple
. I am all about saving space where and when I can!
Something for the kiddles to help you with. A Garden Rock Caterpillar! I found this tutorial on
Nellie Bellie
. Isn't it cute? This would keep the kids occupied for hours and would be a lovely addition to the garden I think! I'm not a kid but I just might do this myself! I love it!
And that is it for this week. I hope that you were able to find something here that you might like to do!
A thought to carry with you through today . . .
✿¸.•*¨`*•..¸✿ ✿¸.•*¨`*•..¸✿✿¸.•*¨`*•..¸✿
✿¸.•*¨`*•..¸✿ ✿¸.•*¨`*•..¸✿✿¸.•*¨`*•..¸✿
"Do not spoil what you have by desiring what you have not; Remember
that what you have now was once among the things you only hoped for."
~Epicurus, Greek Philospher
✿¸.•*¨`*•..¸✿ ✿¸.•*¨`*•..¸✿✿¸.•*¨`*•..¸✿
✿¸.•*¨`*•..¸✿ ✿¸.•*¨`*•..¸✿✿¸.•*¨`*•..¸✿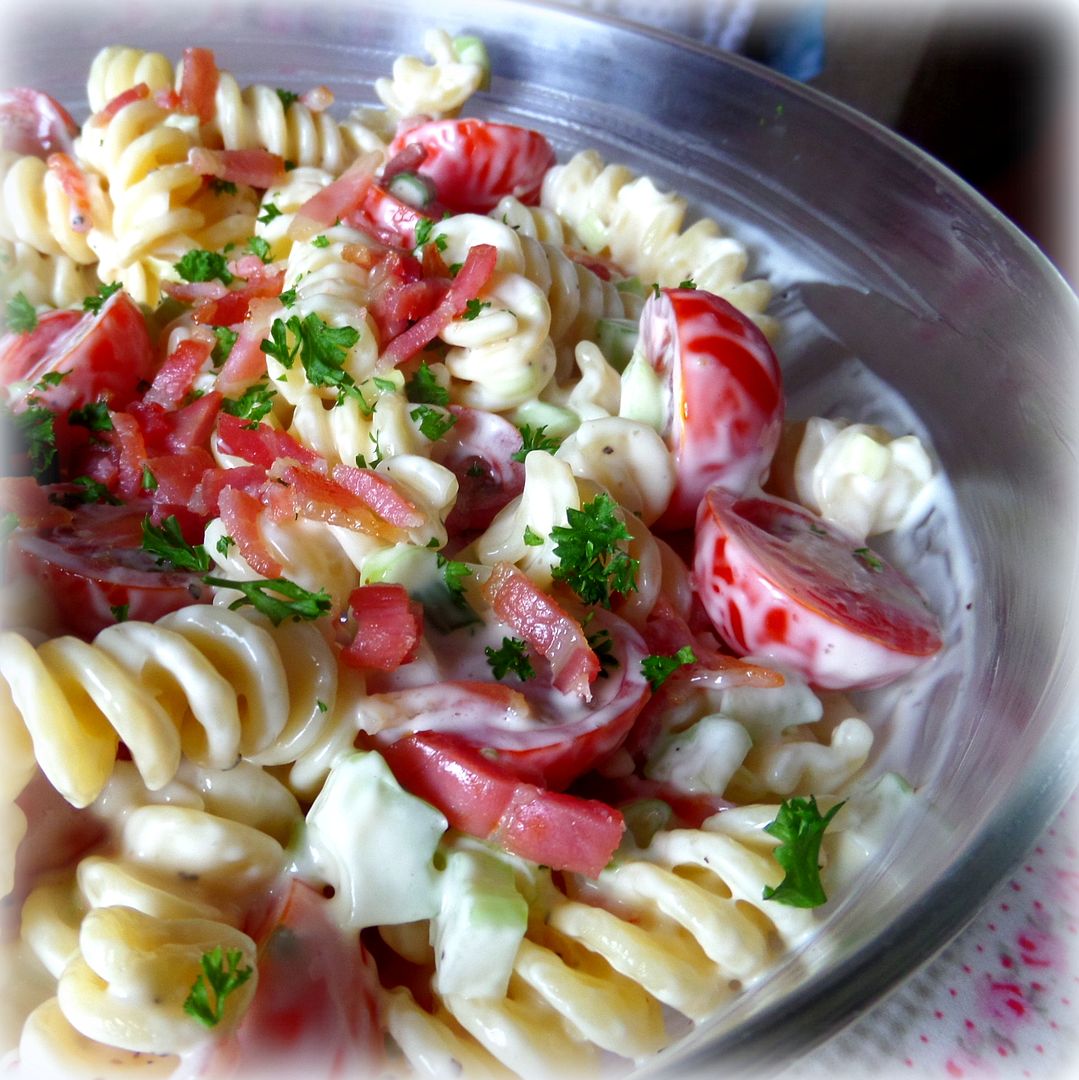 You have two salads
today in The English Kitchen
. . . this delicious Bacon and Tomato Pasta Salad and . . . A Balsamic Roasted Potato and Red Onion Salad. (With Bacon curls!)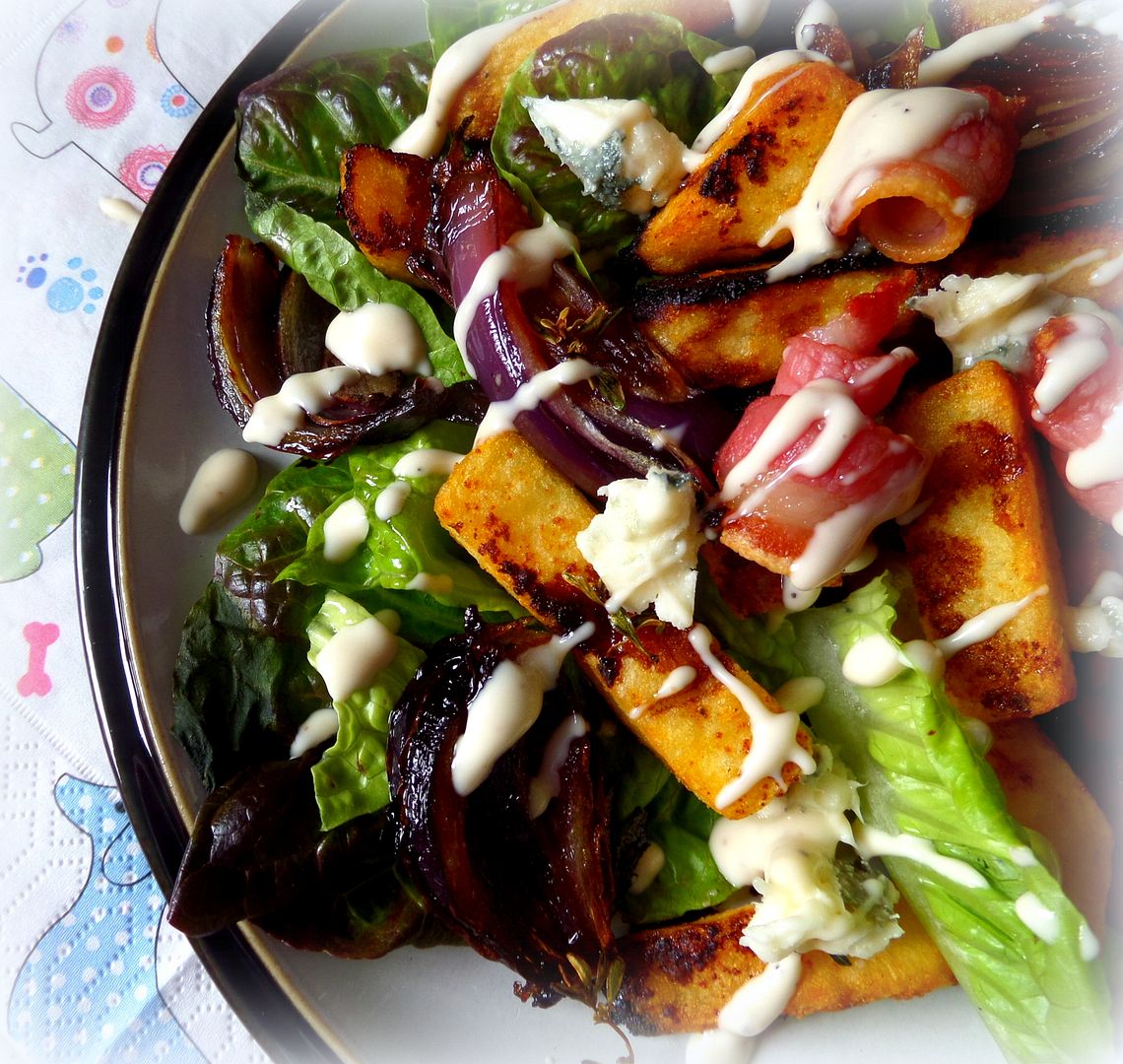 ═══════════ ღೋƸ̵̡Ӝ̵̨̄Ʒღೋ ═══════════ ⊰✿░L░O░V░E⊰✿⊰✿⊰✿⊰✿⊰✿⊰░Y░O░U░⊰✿
═══════════ ღೋƸ̵̡Ӝ̵̨̄Ʒღೋ ═══════════
Have a wonderful Friday everyone! Hasn't the week just whizzed by? It's crazy! I am going for an x-ray on my thumb today at five pm. (I know . . . weird time!) One step closer to having it sorted. I was in so much agony with it yesterday. It kept locking on me. You know what it feels like when you get a charlie horse in your toes? It's like that only it's my thumb and it locks. It's not very nice and it makes it difficult and excruciating to do all sorts of things, including pulling my pants up and down!!! (Did I just tell you that?? I think I did! Oops!)
☺