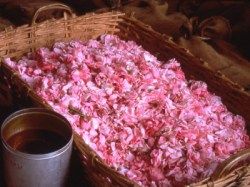 I've a little story to tell you this morning which might sound a little bit like a fairy tale, but I can assure you is quite, quite true!
Once upon a time, in the beautiful province of Grasse, in France . . . there lived a beautiful young girl who fell in love with a young farmer, named Pierre. Her father, however, had vowed to marry her to a rich suitor, not a poor farmer.
"I will never let Pierre marry you, unless he can bring me 20,000 crowns!" he declared with contempt for the young man who loved his daughter so.
Now, Pierre was not a very successful farmer by any stretch, but he did have a talent for growing beautiful roses.
"If only I could turn those roses into money," sighed the lovesick Pierre . . .
Over the next little while his neighbours were astonished as they watched Pierre begin uprooting his vines and trees, and planting in their place roses and violets. They grew beautifully and before long Pierre crushed the flowers, and from them made the scent which made him rich, and for which the province has become famous. It is now known at the perfume centre of France and the perfume capitol of the world!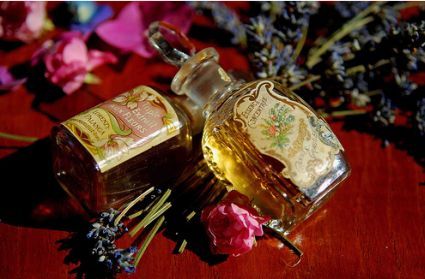 I think it's very safe to say that the perfume within your price today was perhaps made possible by the vision and dreams of a lovesick youth at the end of the 18th century.
And now you know the whole story! Never let an obstacle stand in your way of progress. There is always a way to be found over it, if we but try, and never give up.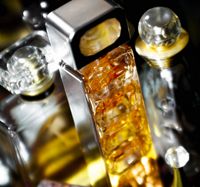 Oh my but it did rain cats and dogs yesterday! It just tipped down for most of the early part of the day, but then cleared later on, although it did look like it could rain again at any moment. Last evening Todd and I were watching the television when I could hear a funny sound out back and Mitzie was barking, which is something she never does. I went out to investigate and there was a helicopter hovering in the sky above us, and that was what she was barking at! I am not sure what she thought it was, but she didn't like it invading her territory one little bit! It was rather noisy, I do have to say!
Here's a tasty recipe today that goes very well with most grilled meats, chicken or fish. It's easy to do, simple and goes together very quickly once you have all the vegetables prepared. I just love these kinds of dishes, coz . . . well, I
am
rather lazy at times, you know!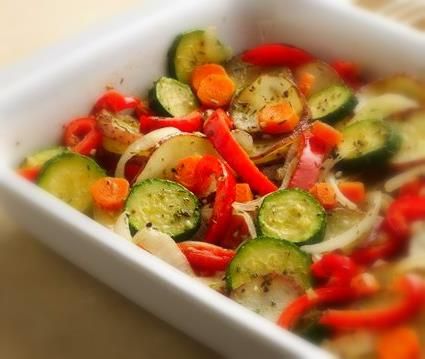 *Summer Vegetable Bake*
Serves 6
Printable Recipe
Colourful and delicious and very easily thrown together! This goes very well with grilled meats, chicken or fish.
1 pound of medium sized red potatoes, cut into 1/8 inch lices
1 large onion, peeled,cut in half and sliced into 1/4 inch thick moons
2 medium carrots, peeled and cut into 1/4 inch slices
1/4 cup extra virgin olive oil
2 tsp finely chopped garlic
1 tsp dried thyme leaves
1 tsp dried tarragon leaves
1/2 tsp salt
1/2 tsp black pepper
1 sweet red bell pepper, trimmed, deseeded and cut into 1/4 inch slices
1 medium courgette, cut into 1/4 inch slices (zucchini)
Preheat the oven to 200*C/400*F/ gas mark 6. Spray a large shallow baking dish with nonstick cooking spray. Place the potatoes, carrots and onion in the dish. Toss together with half the oil, garlic, thyme, tarragon, salt and pepper. Bake for 10 minutes. In the meantime toss the pepper and courgettes with the remainder of the oil, herbs and seasonings. At the end of the 10 minutes, stir this mixture into the partially baked vegetables in the baking dish. Smooth out and bake for an additional 30 to 35 minutes, until everthing is tender and beginning to brown. Remove from the oven and serve.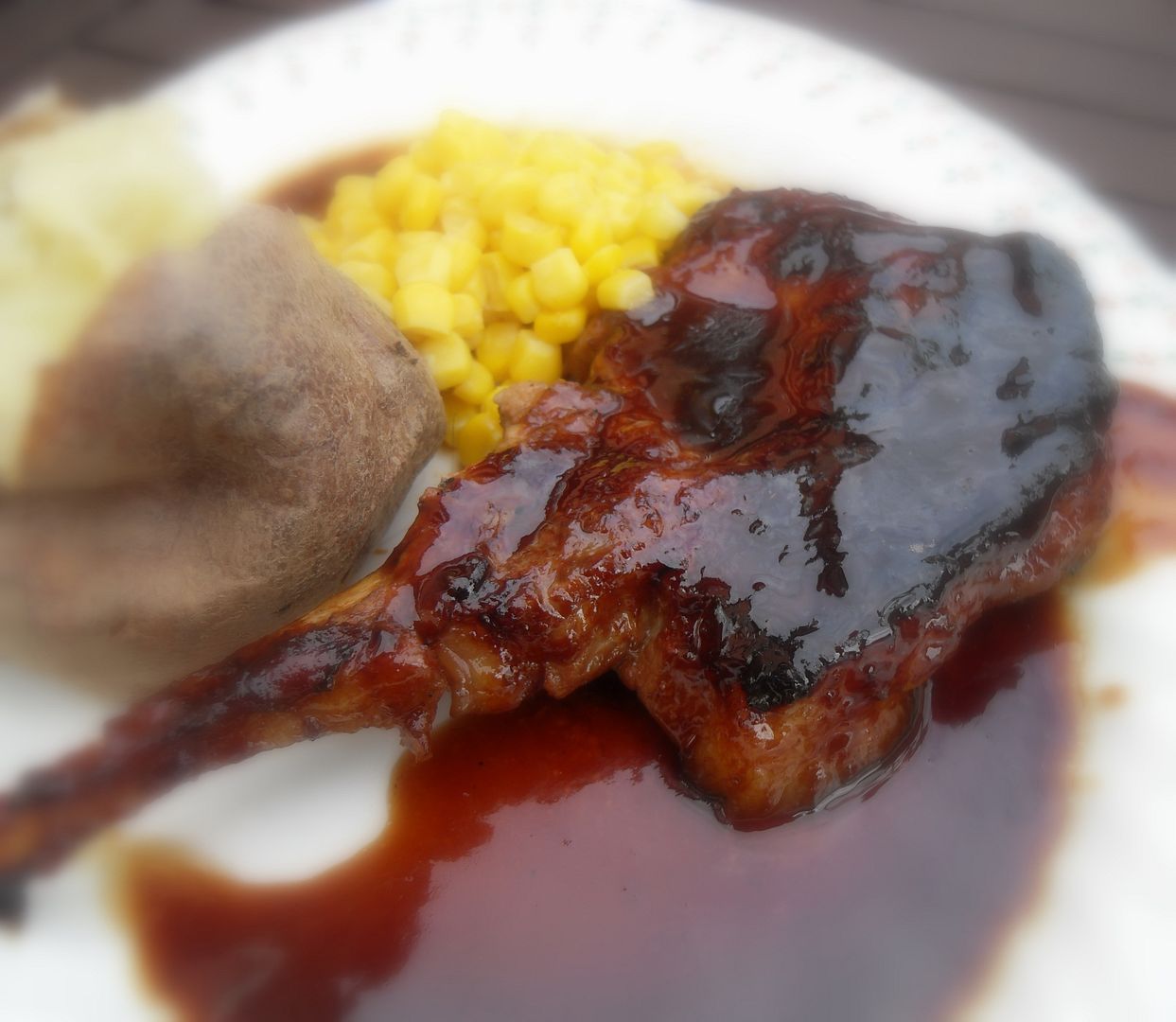 Cooking in
The English Kitchen
today, some delicious Grilled Chops with a Hoisin Marinade and Glaze!