A few of the wow moments and things that I find each week that tickle my fancy. They might even tickle yours!
I probably didn't know who she was before I moved over here to the UK, although I recognized some of her hit songs. Cilla Black was certainly a British Icon even if she never really made it big over in North America. I watched her funeral yesterday and thought it was very well done If you are wanting to know more about her I highly recommend the
DVD
of the two part Drama on her which was done last year by the BBC in which Sheridan Smith played her. She did a magnificent job of it. She
sang Alfie
, which I am sure a lot of you North American's will recognize. A Liverpool lass. The pop star with the girl next door image.
I watched the contestants making these on the Great British Bake Off the other day. Arlettes. I have a Tante Arlette whom I love dearly. I wonder now did my gran name her after these lovely crisp biscuits? I don't know. You can find the recipe on the
BBC site
. I will be giving these a go. I love puff pastry and I love cinnamon. I will adore these!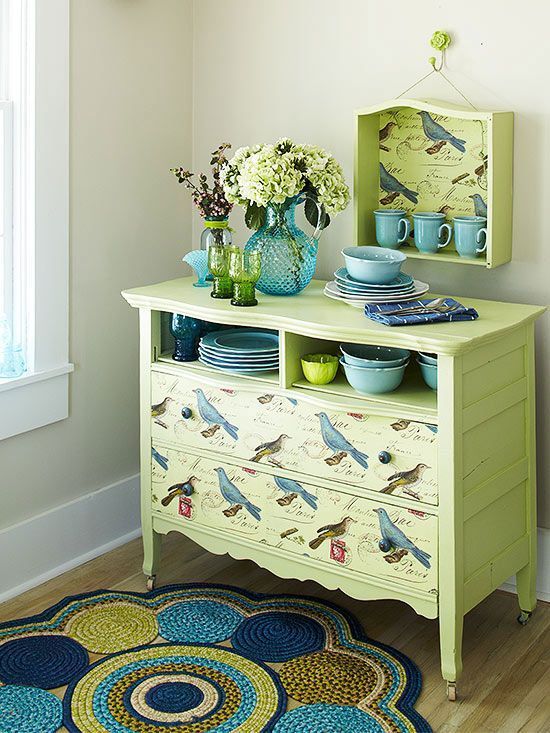 I love the way this simple chest of drawers has been made over to use as a buffet. From BHG,
Creative DIY Flea Market Makeovers
.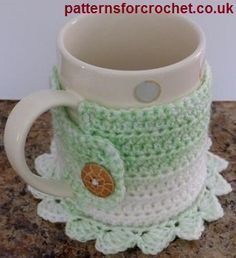 I love this coaster mug cosy. It's a free crochet pattern from
Patterns For Crochet
. These would make great gifts if accompanied by a pretty mug filled with a person favourite hot chocolate mix etc.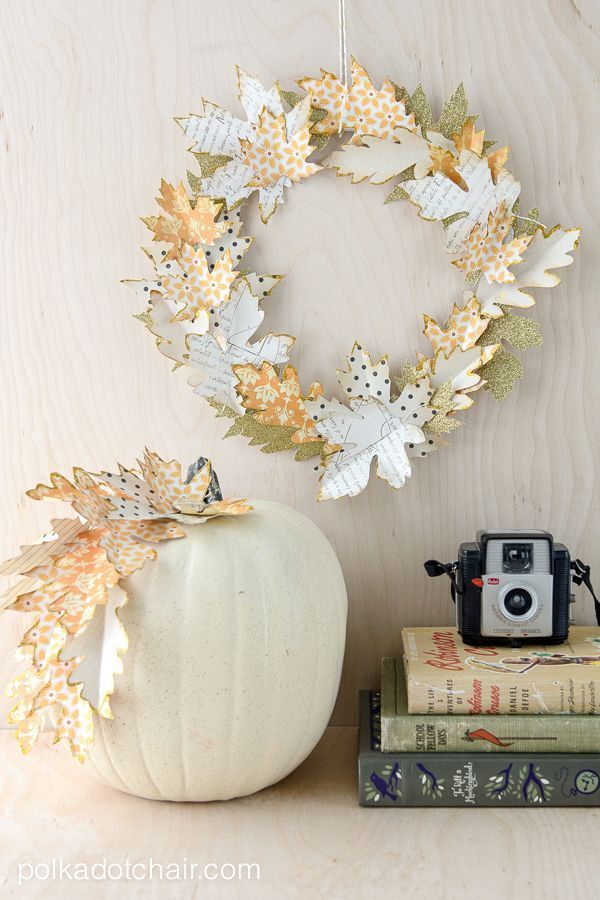 Autumn Paper Leaf Craft Ideas
from the Polka Dot Chair. I love, LOVE Autumn crafts!
A beautiful Autumn Tablescape from
Stone Gable
! I love decorating my table for special occasions. I don't have a lot of dishes etc. to choose from. When I worked at the big house one of my fvourite things was setting the table for the luncheons and dinner parties. She had tons of dishes, linens, glassware, etc. to choose from! There are two table scape pages on this blog.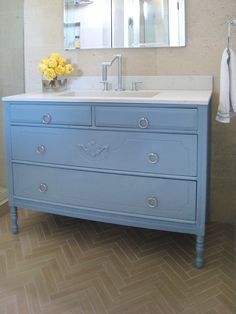 Love the idea of turning an old dresser into a bathroom vanity. Look at all of that storage! From
HG TV.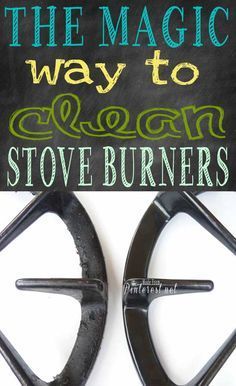 The magic way to clean stove burners. I just throw mine in the dishwasher, and it doesn't always work too well. I am gong to try this from
Made From Pinterest
.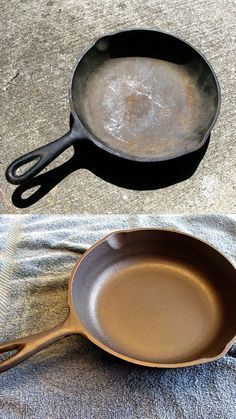 RE-conditioning and re-seasoning cast iron cookware. From
I Believe I Can Fry
. (I love the names people give their blogs, don't you?? How very inventive!)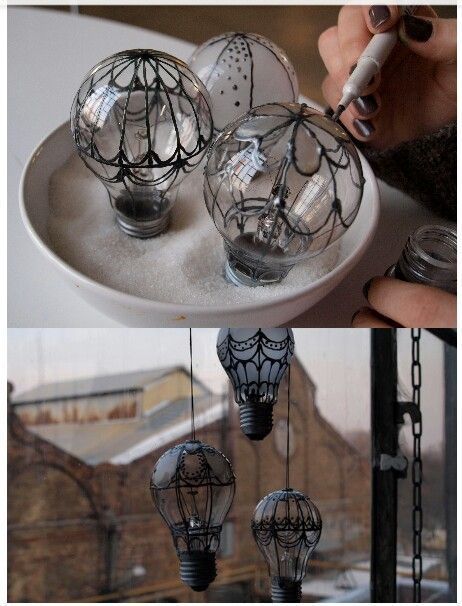 I love LOVE this idea of turning old lightbulbs into hot air balloon art. From a
Hungarian Page
. But it's a totally pictorial tutorial. I Love the tip about standing the lightbulbs in a bowl of sugar to hold them upright for painting.
And that's it for this week. I hope you found something you can use here. I know I did!
A thought to carry with you through the day . . .
❥✻❥.¸¸.✿¨¯`❥✻❥¸¸.✿¨¯`❥✻❥.¸¸.✿¨¯`❥✻❥
"Even if you cannot always see
that silver lining on your clouds, God can,
for He is the very source of the light you seek.
He does love you, and He knows your fears.
He hears your prayers. He is your Heavenly Father,
and surely He matches with His own
the tears His children shed."
~Jeffrey R Holland
❥✻❥.¸¸.✿¨¯`❥✻❥¸¸.✿¨¯`❥✻❥.¸¸.✿¨¯`❥✻❥
Easy Pumpkin Butter
in the English Kitchen today . . .
Have a wonderful Friday. We are off to do another Street Display in Chester today. I hope the sun shines! Wherever you go and whatever you do, don't forget . . .
═══════════ ღೋƸ̵̡Ӝ̵̨̄Ʒღೋ ═══════════ ⊰✿░G░O░D⊰✿⊰L░O░V░E░S⊰✿⊰░Y░O░U░⊰✿
═══════════ ღೋƸ̵̡Ӝ̵̨̄Ʒღೋ ═══════════
And I do too!