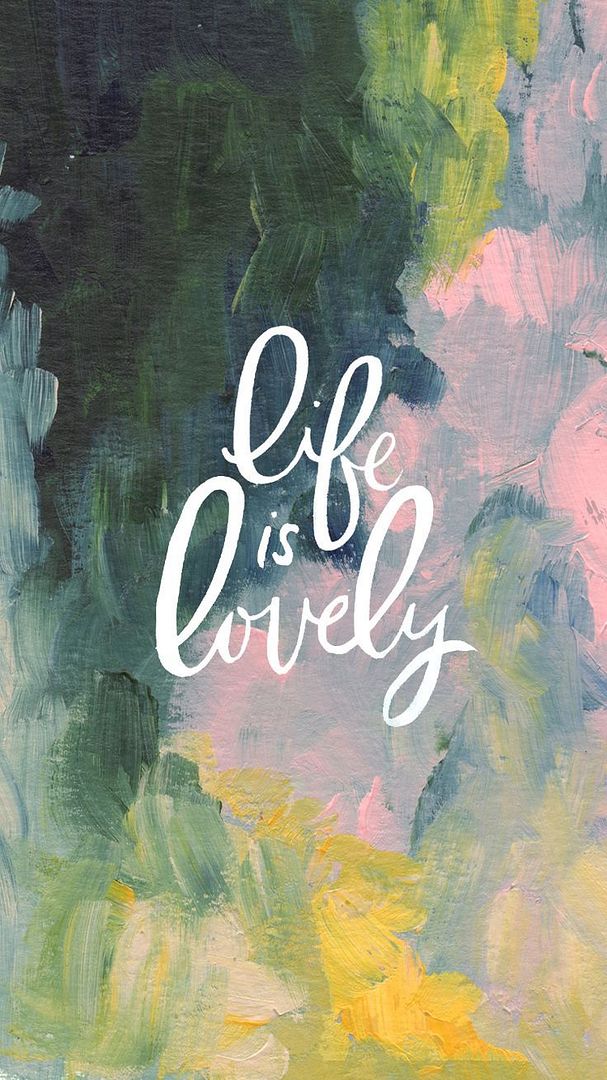 Well, in just a little bit over a week, I will start a new decade in my life. It seems like just yesterday I was turning ten years old and the fifty years in between ten and now seem to have just flown by. I'm not sure how I feel about sixty. I guess if I was being honest with myself and with you, I would have to say that I am fearful of sixty. It seems quite old to me . . . it's an age I never really thought of being . . . or actually even aspired to be. It comes with the realization that I have way more of my life sitting behind me than I have waiting in front of me, but then . . . I felt that at fifty also.
I know all the platitudes . . . age is just a number . . . you're only as old as you feel, etc. but they don't really help. Some days I feel 100 and some days I feel 16. I guess it's a matter of perspective.
My life at the moment is very good. Except for the occasional upset, it's been very good for a long time . . . real joy comes when you realize that life is not so much about having what you want, as it is about wanting what you already have. And I got plenty of that.
Learning that I am much,
much
more than the sum of my mistakes in life . . . has been one of the greatest lessons I have learned in my fifties. With this comes learning to forgive myself and healing. I cannot control what other's think and feel, but how they think and feel about me does
not
define who I am. If someone chooses to think that I am
only
about the worst thing I have ever done in my life, or that my failures are who I am . . . then they have never taken the time to really know me . . . for I have come to realize that I am very much more than that . . .
What's more . . . do I really want people playing an active part in my life that would rather define me by my mistakes??? I don't think so. This type of behavior says a lot more about them than it does about me.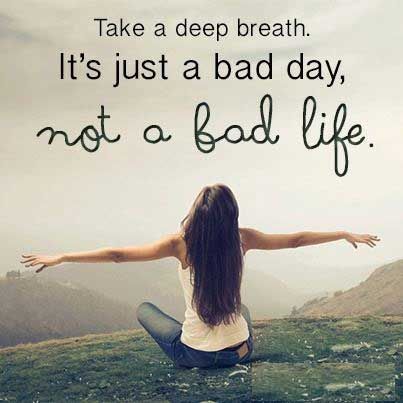 We all have them . . . bad days. The secret is not to dwell on them. Let them go and know that tomorrow you will do better, that things will seem better . . . that this too shall pass. Don't let a bad today define your tomorrow. Take a deep breath and move on. Be positive rather than negative.
Some of the most miserable people I've ever known have been ones who I could always count on to see the negative in any given situation. When you have a positive mindset, you are more able to experience the gratitude you have for all that is good in your life. It also allows you to be more optimistic when something doesn't go as planned.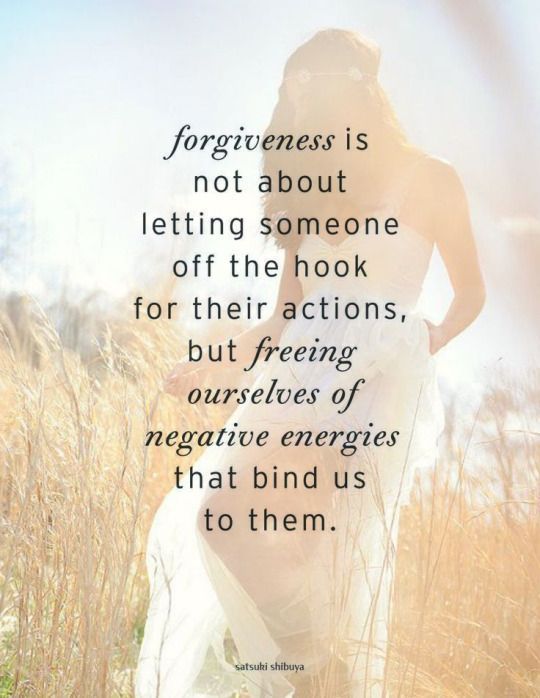 Forgive, forgive . . . forgive. I know this is sometimes a lot easier said than done, but I truly believe it is necessary if you are going to find real happiness. That doesn't mean you forget . . . only that you don't let someone else's lack of sensitivity or maturity colour your possibility. Being unable to forgive is like hanging a stone around your neck. The more stones you carry around the neck, the more they weigh you down. You are the only one who has the power to cast them off. You may need the Lord's help in doing so. Use it. Resting and relying on the Lord's help to cast off negative energy does not make you weak . . . it is empowering. Know this to be true. And this includes learning to forgive yourself . . . which is maybe more important than learning to forgive someone else.
Stop wasting time beating yourself up over mistakes you've made or things you are no longer in control of; dwelling on negative thoughts doesn't leave much room for the positive ones.
Let go . . . Let God.
Be kind. Even to those who hurt you. Especially to those who hurt you. Practice kindness every day and in time it just becomes a way of life. Kindness is a gift you give yourself . . . largely due in part to the fact that it's a gift that gives back. Both the receiver and the giver gain. Volunteer . . . reach out to others . . . give. And do it all selflessly.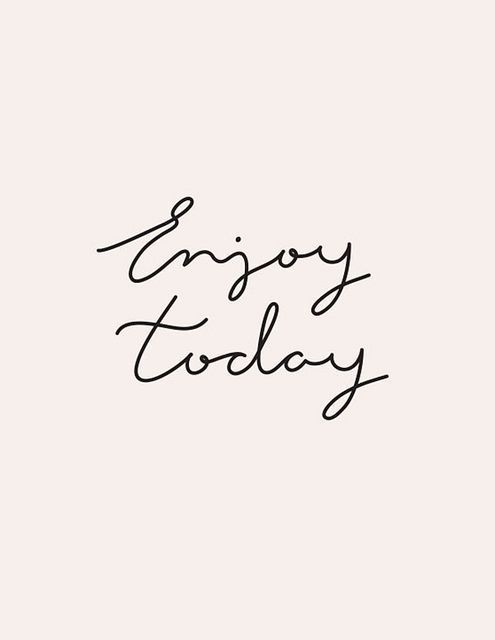 Let tomorrow take care of itself. Make the most out of every minute of today. Take THIS day and wring all the joy and possibility from it that you can. Even when you think it could be better . . . know always that it could also be a lot worse.
Just be you. And know that you are . . . good enough, smart enough, pretty enough . . . just know and embrace that YOU are enough. Love yourself . . . and loving others comes easily. And I don't mean that in a narcissistic type of way.
Just my thoughts today . . .
We are off to Manchester this morning as it is Transfer Day for the Missionaries. This is the day when we will be saying goodbye to some of our missionaries in this area as they move into new areas and we say hello to others as they move into ours. It's also the day that new missionaries come into the Mission and that the ones who have finished their mission say farewell and prepare to go home to their families. It is a mix of joy and sadness . . . because we always miss the ones that leave.
We will be saying goodbye for now to . . .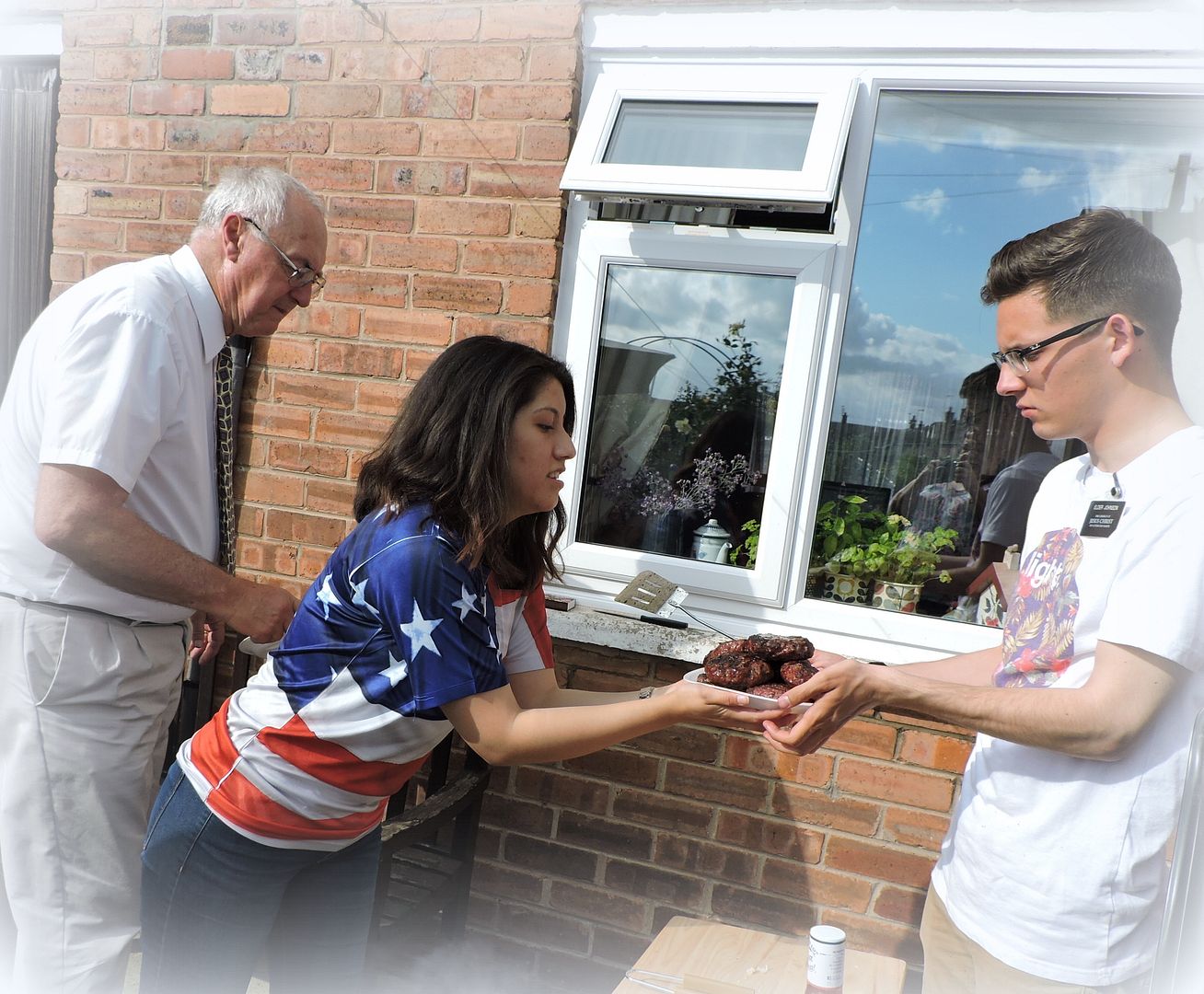 Sister Christabel and cheeky Elder Johnson. We will miss them for sure, but we will also get to meet and make friends with two new youngsters. We get to drive all the way to Manchester with Elder Johnson and Elder Dadd in our car today so that will be fun, or at the very least interesting! It is a priveledge to get to serve with these wonderful young people.
A thought to carry with you through today . . .
❥✻❥.¸¸.✿¨¯`❥✻❥¸¸.✿¨¯`❥✻❥.¸¸.✿¨¯`❥✻❥
Courage is what it takes to stand up and speak,
It is also what it takes to sit down and listen . . .
~Winston Churchill
❥✻❥.¸¸.✿¨¯`❥✻❥¸¸.✿¨¯`❥✻❥.¸¸.✿¨¯`❥✻❥
Cooking in The English Kitchen today . . .
Four Cheese and Pepper Omelettes
.
Have a fabulous Wednesday! Don't forget . . .
═══════════ ღೋƸ̵̡Ӝ̵̨̄Ʒღೋ ═══════════ ⊰✿░G░O░D⊰✿⊰L░O░V░E░S⊰✿⊰░Y░O░U░⊰✿
═══════════ ღೋƸ̵̡Ӝ̵̨̄Ʒღೋ ═══════════
And I do too!