It
sifts
from
Leaden
Sieves . . .
It
powders
all the
Wood.
It
fills
with
Alabaster
Wool
The
Wrinkles
of the Road. . .
It
makes
an
Even
Face
Of
Mountain
, and of
Plain.
. .
Unbroken
Forehead
from the
East
Unto
the
East
again . . .
It
reaches
to the
Fence .
. .
It
wraps
it
Rail
by
Rail
Till
it is
lost
in Fleeces. . .
It
deals
Celestial
Vail
To
Stump
, and
Stack
. . . and
Stem
. . .
A
Summer's
empty
Room . . .
Acres
of
Joints
, where
Harvests
were,
Recordless
,
but
for
them
. . .
It
Ruffles
Wrists of
Posts
As
Ankles
of a
Queen
. . .
Then
stills
its
Artisans
. . . like
Ghosts
. . .
Denying
they
have
been . . .
~Emily Dickenson
Those are supposed to be Emily Dickenson's boots . . . beneath her dress. Born in Amherst, Massachusetts, to somewhat distant parents, Emily Dickenson was the middle child of three children, having an older brother and a younger sister. Apparently she was very shy and her younger sister, Lavinia was very much her protector. She was only 56 when she died and had never married. She also never had any poetry published when she was alive. We know of her work only because after her death her sister and two of her long time friends brought it to public attention. She remains somewhat of an enigma at best . . . and I don't know about you, but there is a sense of sadness which pervades her writings . . . I don't think she was a very happy person at all . . .
Really creative people are often tortured souls I think . . . or maybe all souls are somewhat tortured, but the creative ones know how to express it best??? I don't know! Just a theory!
Winter came down again yesterday . . . silver toe slippered . . . it danced upon our garden gates and has left it's final mark (we hope) upon the landscape. It only so very rarely snows here in Chester, that when it does you cannot be disappointed or annoyed at it, or at least
I
can't! To me, tis always a gift, even if the cherry trees are bursting into bloom. About 2 inches of it has laid and stayed . . . for how long? We'll just have to wait and see.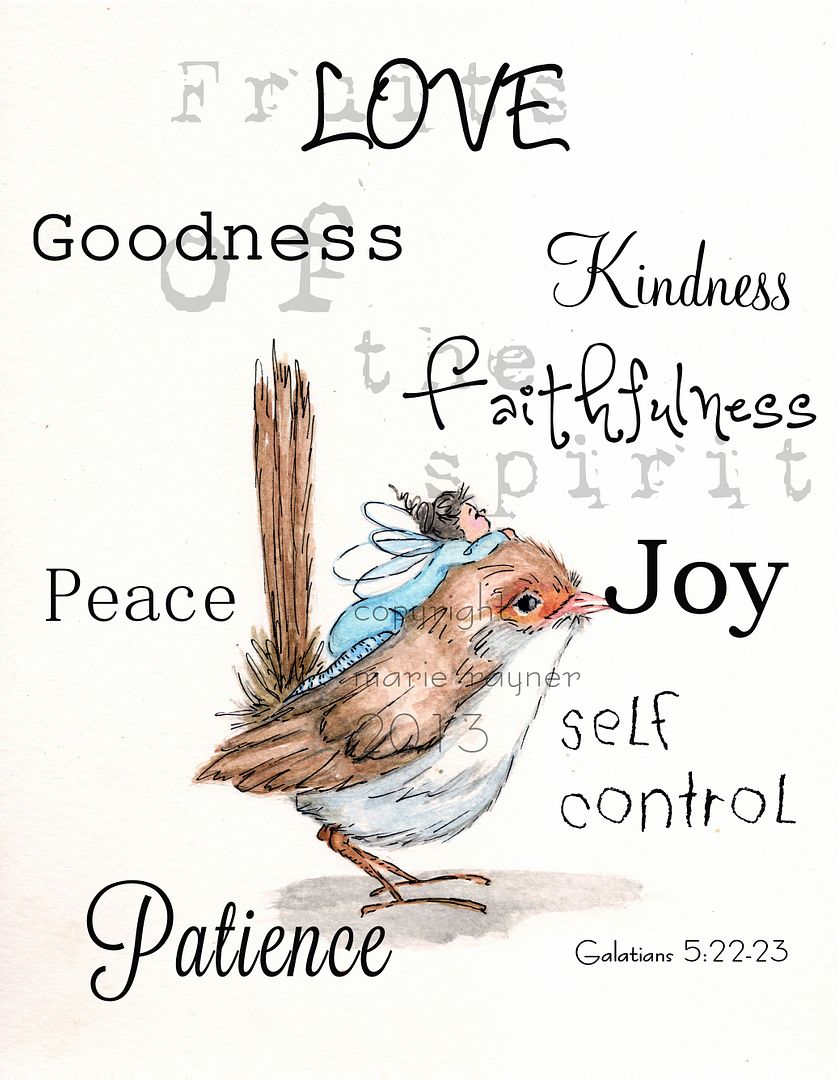 This is what came out of my mind and brush yesterday afternoon. I do so love to paint birds and fairies, and the two of them together bring me endless joy. This is a little Jenny Wren . . . her companion being carried aloft upon her back as she ponders what the Fruits of the Spirit are. What do you think? Will it do?
Yesterday's silver lining . . . cold skies, coloured leaden like smoky pearls . . . whilst the air smelled of damp and sap. Early spring . . . winter revisited. Bearable only because you know it will not last.
A thought to carry with you through today . . .
"He who angers you . . . conquers you."~Elizabeth Kenny (1886-1952)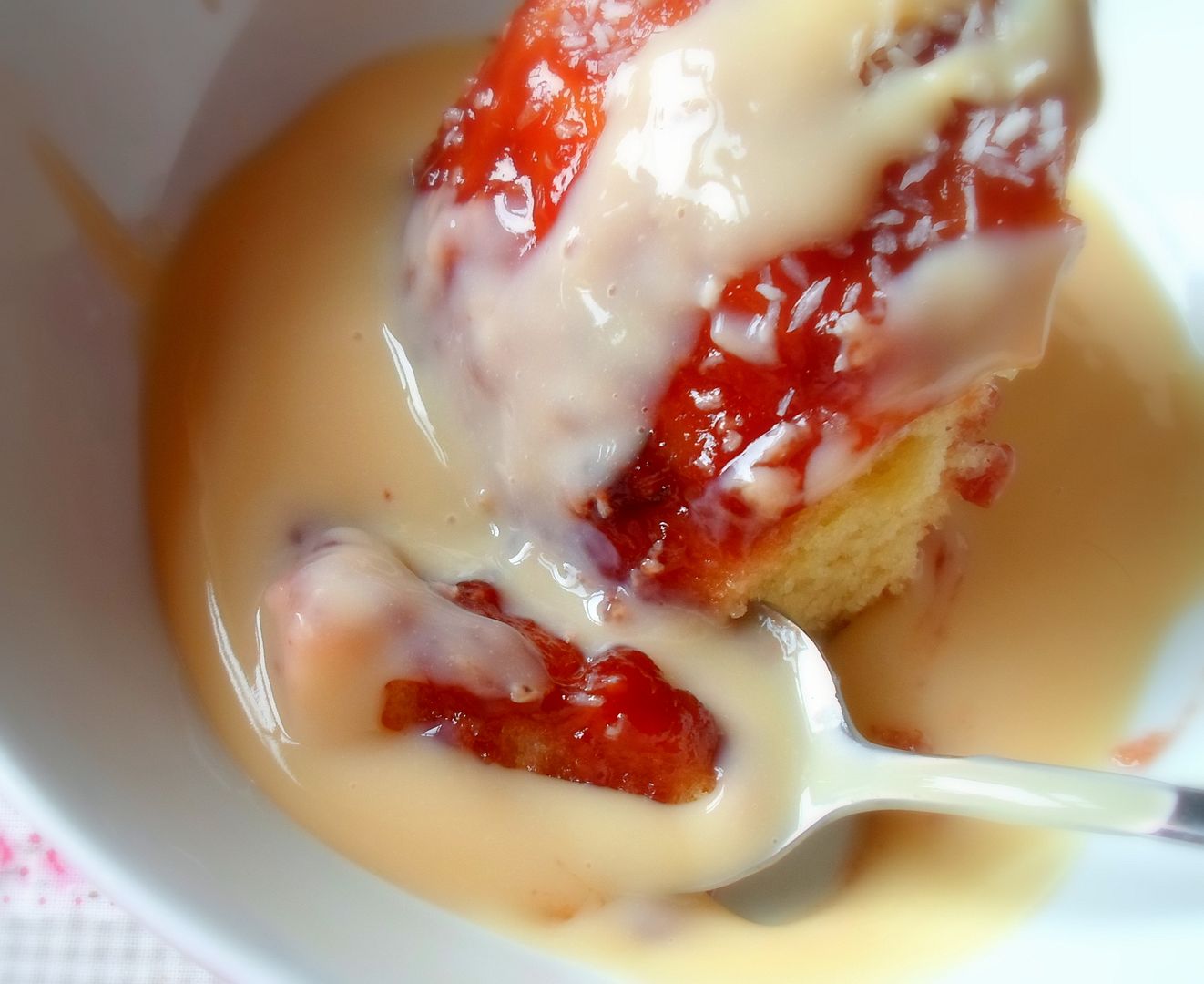 Cooking in The English Kitchen today . . .
Toenail Pudding
served up with lashings of warm custard!
Enjoy your Saturday people!