This is a photograph of me when my youngest son was about 6 months old. That was almost 26 and a half years ago now! He will be 26 in December on the 8th. You can see that I was always thinnish, even after having had five children. I had my tubes tied and I quit smoking . . . all at the same time. That did it. I think it must have switched my metabolism or something because the weight started to pack on after that!
Yep, it's another five things about me post!
Having my tubes tied broke my heart. I had always wanted at least ten children. I only had the five. It was a decision that was made for me by my other half. I almost died having my tubes tied. I hemorrhaged very badly afterwards. An operation which should have made things difficult for me for only a couple of days left me bruised from my chest to my knees from where they tried to stop the bleeding. Interestingly enough a psychic had predicted all of this about a year and a half before.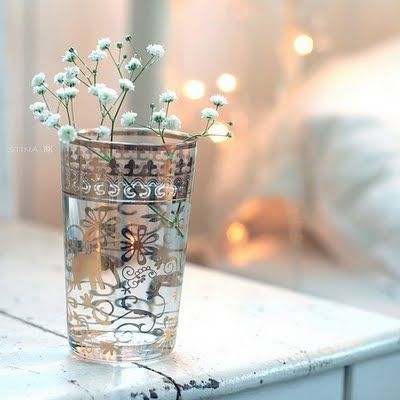 Yes, I did say psychic. I used to have a lot to do with the occult. I grew up in a home with a mother who read cards. In fact she kept her cards (an ordinary deck of playing cards) on her dresser and we were forbidden to touch them. We had a Ouija board which we were all terrified of due to some experiences we had had with it. A fortune teller told me not to marry my first husband. The same fortune teller told me not to marry my second husband. (As you can see I was really good as listening. NOT) I remember going to a psychic convention in Calgary, Alberta back in the 1970's amd being told that I was psychic by a palm reader who told me I needed to learn how to use my powers because it meant that I was not only receptive to good spirits, but also evil spirits. That scared me so much! I did not have anything to do with psychics for years and years until the year before my youngest son was born. A friend of mine (who was German) had one invited to her house and invited us all to go and have our fortunes told. My mother really wanted to go and so I went with her. This psychic hung her head over a bowl of boiled water underneath a towel and told us what was going to happen by reading what she saw in the bowl. She told my mother that she saw a new baby in the family tree, a boy. (We thought that meant my brother who had only recently married was going to have a baby.) She told me that in a years time I would not be living in the same place and that she saw me surrounded by blood. I thought it was a crock . . . but a year later I was living in another province completely, holding a new born baby boy on my lap . . . and I had the mishap with my tubes being tied. SPOOKY! I have never been to once since.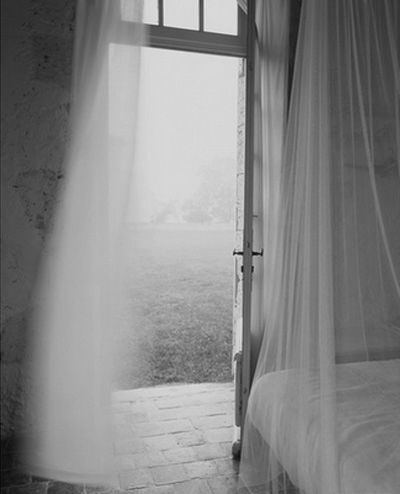 I've always been a day dreamer. Oh, the number of adventures I have taken in my head is incalculable! My head has always been in the clouds, and I can often be seen to be gazing off into space. 90 percent of the time my head is in lala land. Not sure what that says about me. But I do think it has helped me to be a better writer, both poetically speaking and otherwise. Don't get me wrong . . . I am very well acquainted with reality . . . and I know the difference between what is real and what is fantasy . . . but I do love a good fantasy!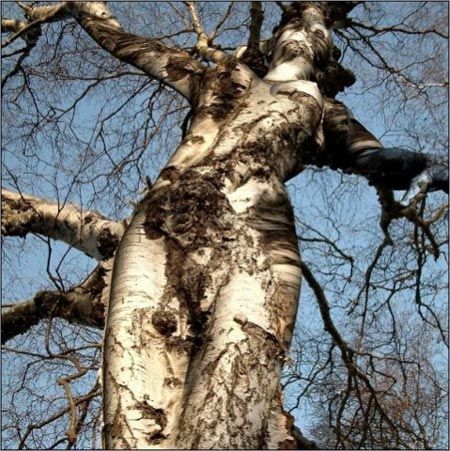 (source)
I love trees. They fascinate me.
"A tree is a wonderful living organism which gives shelter, food, warmth and protection to all living things. It even gives shade to those who wield an axe to cut it down."
~Buddah
As a child I was always climbing trees. I used to spend a lot of time on my own in the woods . . . enjoying trees. They are beautiful to me. I love hugging trees. I think they are one of the most beautiful of God's creations. My favourite part of the first Lord of the Rings film was when the trees came to life. My scariest part of the Wizard of Oz film . . . other than the flying monkeys . . . was when the trees came to life. Trees have always been a big part of my life. I cannot imagine a world without trees.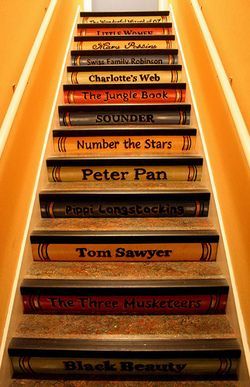 The most wonderful of my adventures have been taken through books. As a child I adored all of the Enid Blyton Books . . . Pippi Longstocking, Mary Poppins, Alice in Wonderland . . . and numerous others. I could not tell you how many books I have read in my lifetime. I have probably forgotten far more than I could remember. Being able to read is probably one of the most rewarding things I ever got out of going to school, much more so than any other skill I might have learned. If you can read, you are never truly alone. I cannot imagine not knowing how to read. It must be very frightening and limiting . . . a truly narrow existance. You could only go to places which you know really well, for fear of getting lost . . . you would always have to rely on others to help you to interpret bills and other important pieces of mail . . . my mind just boggles at the thought. I was trying to teach an elderly man how to read for several years. The both of us finally gave up. He was able to attain a very rudimentary knowledge of reading, but not like he should have. It is one of the biggest disappointments of my life that I was ultimately not able to help him. I had been so excited at the thought of being able to open up that world for him.
And there you have it . . . give things about me for this week.
A thought to carry with you through today . . .
❥✻❥.¸¸.✿¨¯`❥✻❥¸¸.✿¨¯`❥✻❥.¸¸.✿¨¯`❥✻❥
"Live for today,
but hold your hands open to tomorrow...
Anticipate the future, and it's changes with joy.
There is a seed of God's love in every event,
every circumstance,
and every unpleasant situation
in which you may find yourself... "
~Barbara Johnson
❥✻❥.¸¸.✿¨¯`❥✻❥¸¸.✿¨¯`❥✻❥.¸¸.✿¨¯`❥✻❥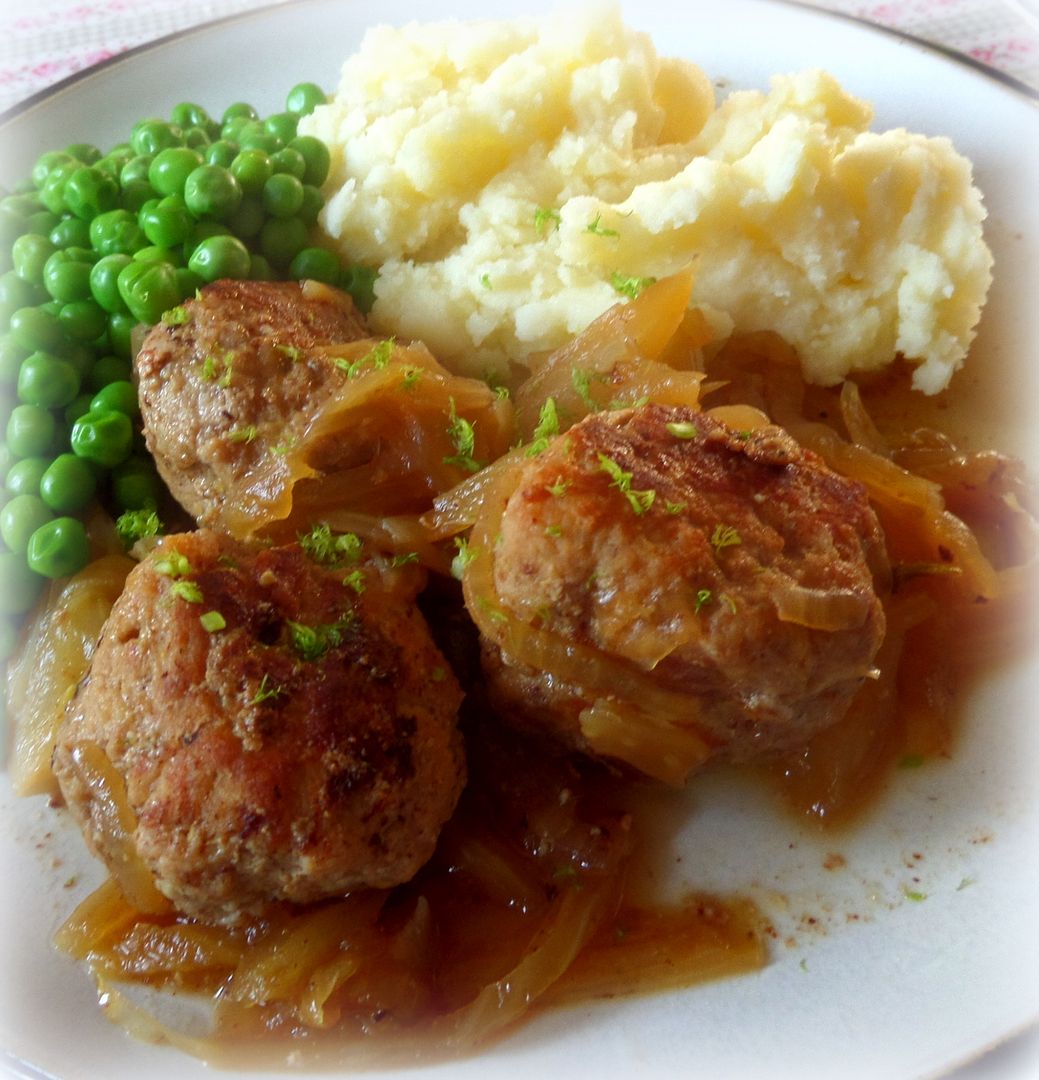 Cooking in The English Kitchen today . . .
Meatballs Braised with Honey and Fennel
. Quite simply delicious!
═══════════ ღೋƸ̵̡Ӝ̵̨̄Ʒღೋ ═══════════ ⊰✿░L░O░V░E⊰✿⊰✿⊰✿⊰✿⊰✿⊰░Y░O░U░⊰✿
═══════════ ღೋƸ̵̡Ӝ̵̨̄Ʒღೋ ═══════════
May your Thursday be filled with love and untold blessings.