I had a whole post just about written this morning and it totally disappeared on me. I think my fingers slipped on the keyboard and I accidentally deleted it. Oh well, that's the way the cookie crumbles!
Our church Ward had a "Trunk and Treat" event on Friday evening at the chapel. Todd and I weren't able to go because Todd had to drive Ariana to work at 7:30 and we had someone coming over to give us some information on the Ward History which we are correlating, but I would have loved to have gone. It looks like everyoen had a lovely time!
This is Eileen and Lora. Eileen is a lady from South Africa and has a heart of pure gold. She's a lot of fun. I love her to pieces and it is the same with Lorna! Lorna is from around the corner from where Todd grew up and she is almost 80 if you can believe it! Both are amazing ladies and it looks like they had a lovely time and really got into the spirit of things!!
Just look at Eileen's boot! She really went to town on it. I was so impressed to see this. I hadn't realized that so many Halloween decorations were available over here these days.
I don't know whose boot this is, but they did a really fabulous job on it. Very spooky indeed!
This is Olivia and their boot. She is such a sweet, sweet girl. We love her to pieces as well. She is our little ray of sunshine in the Ward. She has such a tender heart.
A few of our trick or treaters. I think I like the little furry witches most of all. I don't think Mitzie would have stood still for a photo like this. That's my good friend Lesley and her pooches. I have known Lesley for the whole time I have lived over here. She used to be my Visiting Teacher when we lived here in Chester before we moved down South and we do Visit Teaching together now, plus we work together as the Ward PR Reps. Love her to bits too. Just look at all of those little goblins!
Even the Sister Missionaries got into the spirit of things. We have a new sister now. It will be fun getting to know her better over these next few weeks while she is here.
Phil Jones was the photographer for the event. He is the same man who took Todd, Mine and Mitzie's family photos a few years back He's very talented. There are a lot more photos of the different children, but I wouldn't want to upset anyone by posting them. I think these ones I have posted are pretty generic and nobody can complain or be upset about them. I just wanted to show you that we Latter Day Saints know how to have a good time and our good times usually involve the youngest right on up to the oldest. We are a family in every sense of the word, and let me tell you . . . when your own family is halfway across the world, that means a lot! We are each of us valued and loved . . . and nobody is left out. That's the way it should be.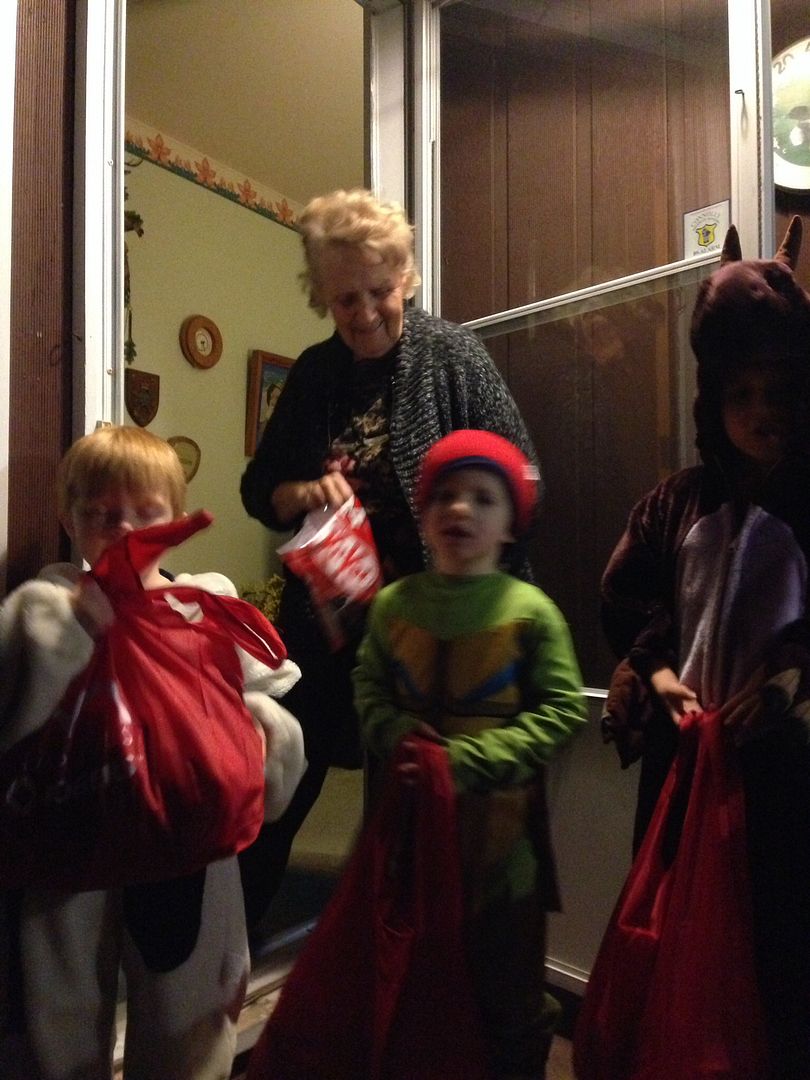 Not the clearest photograph but this is our Doug's little hobgoblins! That's my ex Mother In Law, Elizabeth. I think Doug must have taken the boys over to trick or treat at hers. I love seeing these pictures.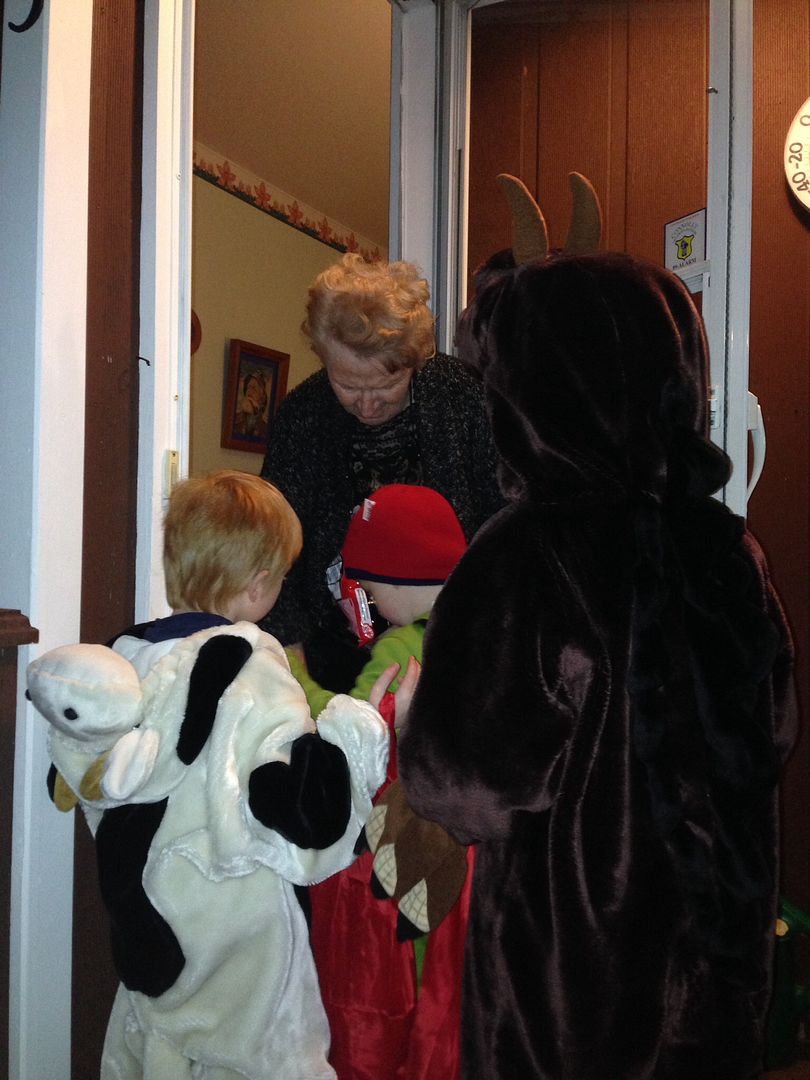 It helps me to feel a part of things, even though I am a bazillion miles away and I am most appreciative of my son who shared them with me.
I think out of all my ex in laws I miss my Mother in Law most of all. She and I always got on like a house on fire and even now she is always happy to see me, and I her. We shared a common love of old films and nostalgia. I always enjoyed the time I got to spend with her. She is a dear sweet lady, and very glamorous for being in her late 80's!
I will leave you with a thought for today now . . .
❥✻❥.¸¸.✿¨¯`❥✻❥¸¸.✿¨¯`❥✻❥.¸¸.✿¨¯`❥✻❥
Happiness held is the seed.
Happiness shared is the flower.
❥✻❥.¸¸.✿¨¯`❥✻❥¸¸.✿¨¯`❥✻❥.¸¸.✿¨¯`❥✻❥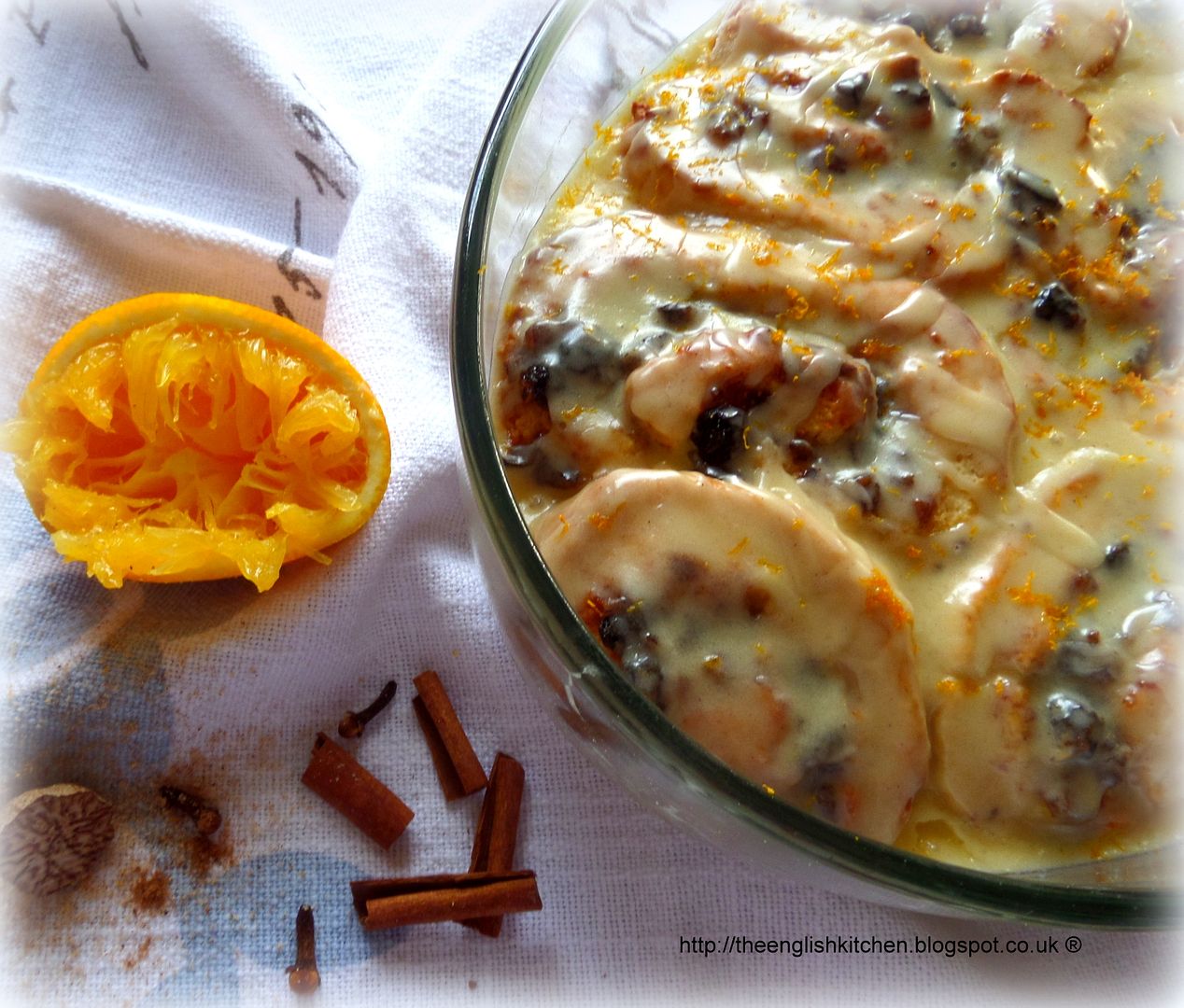 Baking in The English Kitchen today . . .
Christmas Morning Breakfast Buns
. I am experimenting before the holidays are upon us! These turned out fabulous!
═══════════ ღೋƸ̵̡Ӝ̵̨̄Ʒღೋ ═══════════ ⊰✿░L░O░V░E⊰✿⊰✿⊰✿⊰✿⊰✿⊰░Y░O░U░⊰✿
═══════════ ღೋƸ̵̡Ӝ̵̨̄Ʒღೋ ═══════════
I hope you have a lovely Sunday! May it be truly blessed in countless ways.