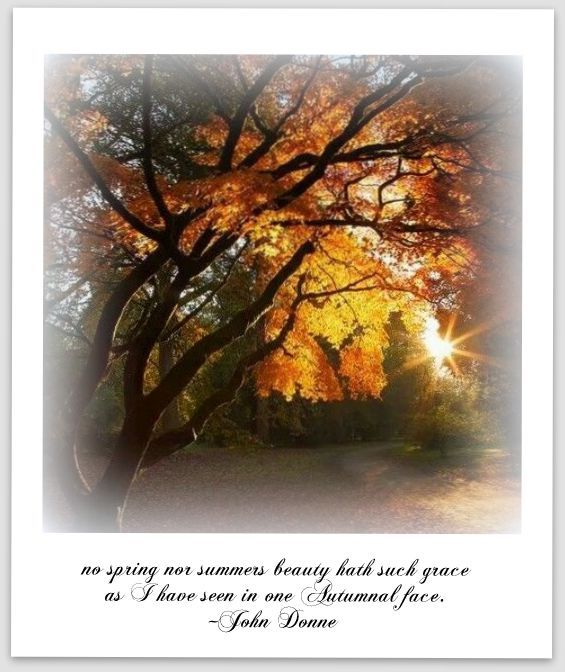 Most of the trees in the garden are bare now . . . stark dark branches silhouetted against stark grey skies. Only the oaks cling tenously to their leaves. Although most of their leaves have already fallen . . . they still create great gold and russet domes against the November sky . . .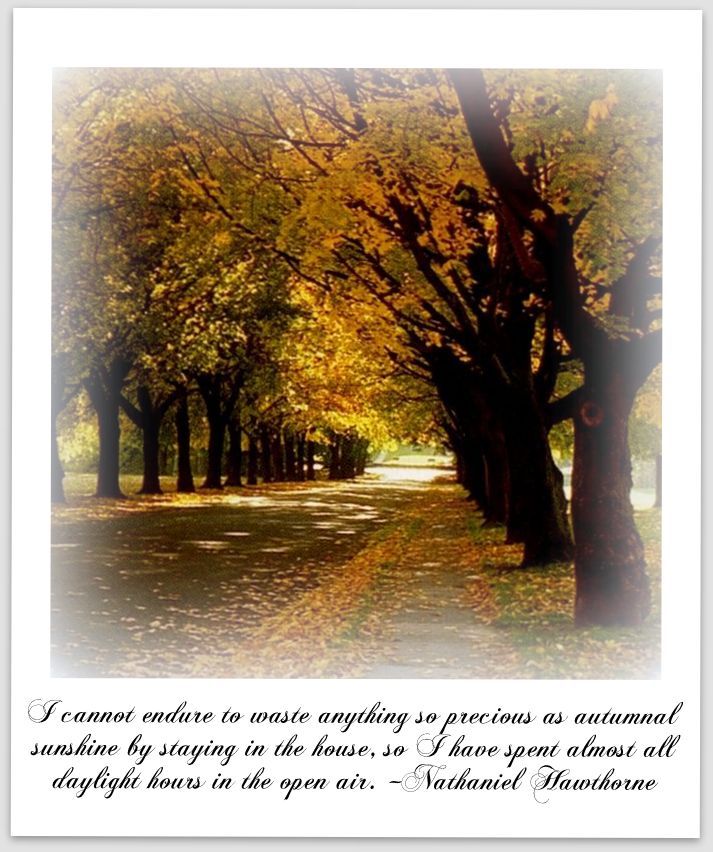 It is as if the oaks . . . having weathered so many autumn storms, having survived so many cold and bitter winters . . . are determined to hold on to the last . . .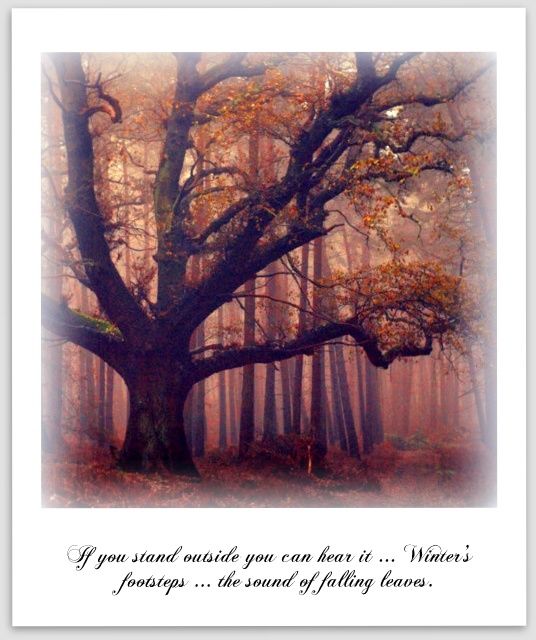 The end of the road is bounded by a glade of ancient oaks . . . and when I sit and ponder the rapacity of man and his dependence upon wood, I am surprised that they still stand. I wonder at the many narrow escapes they may have had . . .
How many millions of acorns have they scattered upon the floor of the wood . . . how many winds have caused them to drop a potential forest . . .
I draw a special strength from the mighty oak . . . especially when their leaves thin out and I glance upon the majesty of their form and the structural strength in the upward dance and outward thrust of branch and bough . . . it inspires and never more so than when chanced upon in the mist of a cold and wet autumn day . . .
I heard back from the Art Liscensing people so I breathed a huge sigh of relief from that. They are on the case after all and a clear direction has been formulated on how to go forward. I have a lot of work to do over the next few days, but I am more than up to it! There is nothing that inspires me more than a deadline!
A thought to carry with you through today . . .
❥✻❥.¸¸.✿¨¯`❥✻❥¸¸.✿¨¯`❥✻❥.¸¸.✿¨¯`❥✻❥
"Autumn is the hush before Winter."
~French Proverb
❥✻❥.¸¸.✿¨¯`❥✻❥¸¸.✿¨¯`❥✻❥.¸¸.✿¨¯`❥✻❥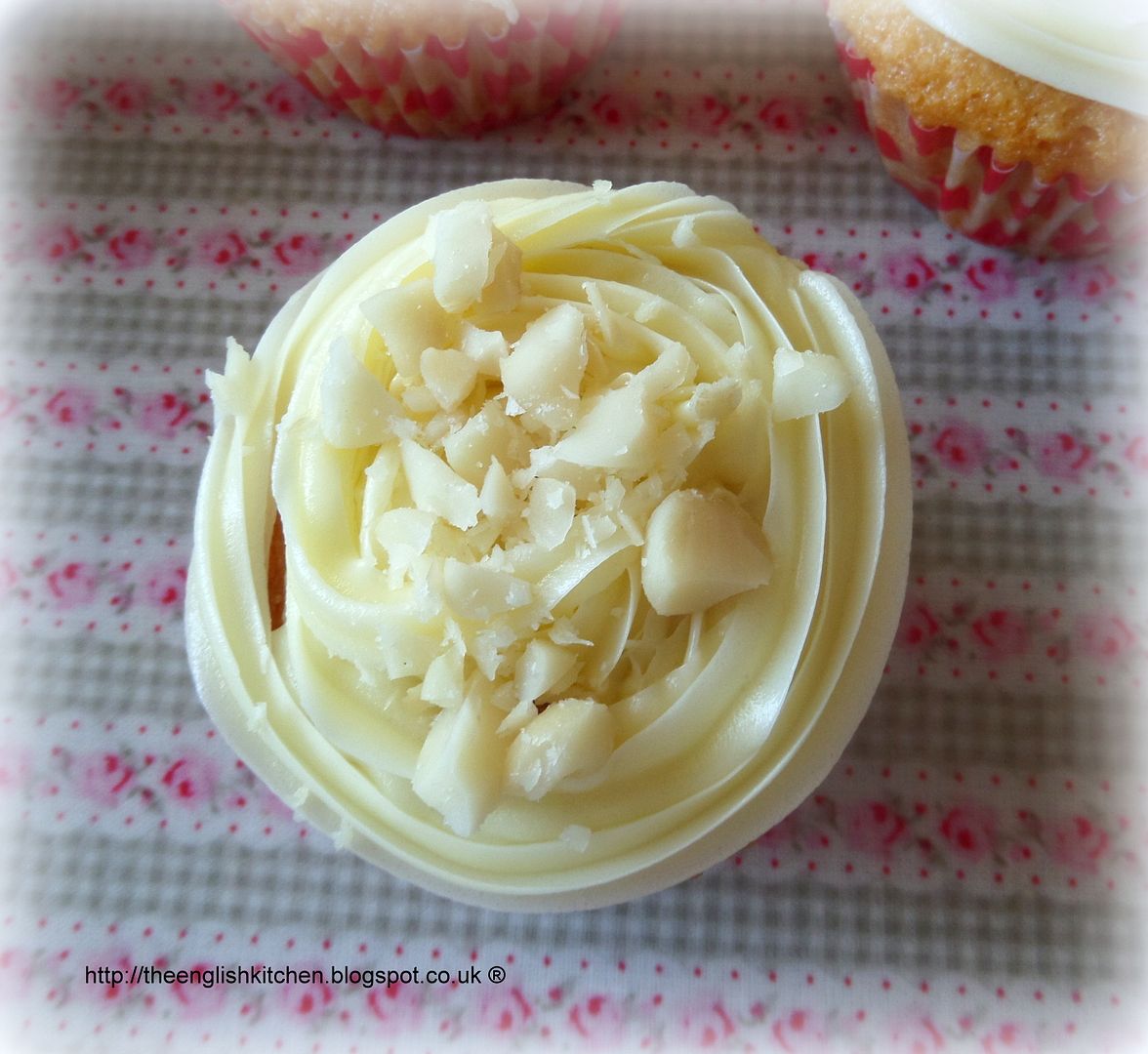 In the English Kitchen today . . .
White Chocolate and Macadamia Nut Cupcakes.
═══════════ ღೋƸ̵̡Ӝ̵̨̄Ʒღೋ ═══════════ ⊰✿░L░O░V░E⊰✿⊰✿⊰✿⊰✿⊰✿⊰░Y░O░U░⊰✿
═══════════ ღೋƸ̵̡Ӝ̵̨̄Ʒღೋ ═══════════
Have a wonderful Saturday!