"The world is fairly studded and strewn with pennies cast broadside from a generous hand. But who gets excited by a mere penny?...It is dire poverty indeed when a man is so malnourished and fatigued that he won't stoop to pick up a penny. But if you cultivate a healthy poverty and simplicity, so that finding a penny will literally make your day, then, since the world is in fact planted with pennies, you have with your poverty bought a lifetime of days. It is that simple. what you see is what you get." ~Anne Dillard

A few of the small and wonderful things which bring untold joy into my life. It's the small things in life which truly mean the most. Simple abundance . . . it's the best.
The wind continues to howl, rain still falls and it's bitter cold . . . well . . . cold for here at any rate! I am grateful for a nice home to keep me warm. I really feel for the animals and birds when this kind of weather comes along. We put out extra food for the birds and more fat balls, but the buffeting they take in these types of winds must really put them to the test.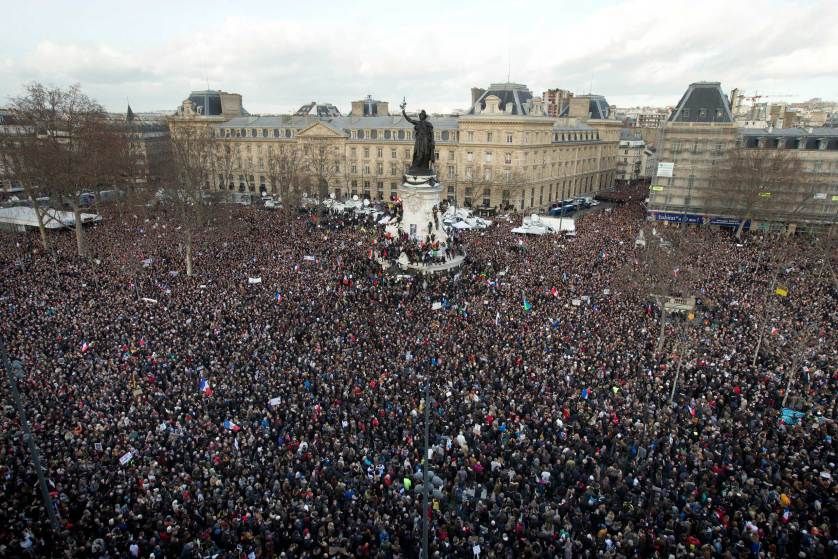 The sight of millions of people marching in Unity and led by 40 world leaders linking arms in Paris yesterday protesting against the terrorist attacks which took place over three days in Paris last week. It was beautiful to see such unity of purpose. It helped to restore my hope in mankind.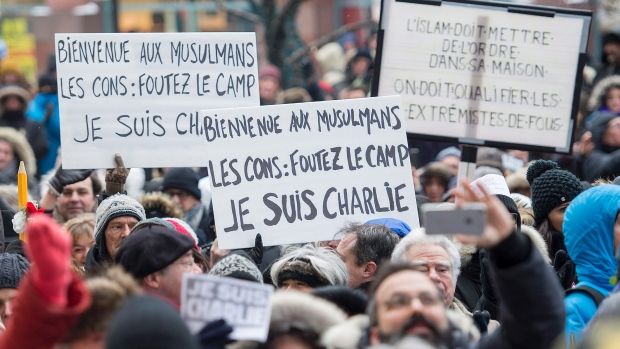 The rally/march began at the Place de la Republique and concluded in the Place de la Nation. Several other French cities also held rallies. The interior ministry said turnout across France was at least 3.7 million, including up to 1.6 million in Paris, an estimate as the sheer numbers made an exact tally difficult. And there were not only marches in France . . .
Similar marches were held all around the world, with thousands of people gathering in London, Washington, Montreal and Berlin. In Madrid, several hundred Muslims held banners saying "Not in our name" next to the train station where in 2004 Islamist bombings killed nearly 200 people.
A small thing to move out of your comfort zone and show your support, a huge impact on the world. People of every race, colour and faith joined in solidarity and cause. It's a beautiful thing to witness.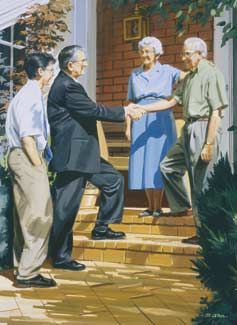 Home Teachers who diligently visit us each month to share a message with us and to see to our needs, if any.
As part of their responsibility to watch over the members of the Church, home teachers visit their assigned families at least once each month to teach and strengthen them. Home teachers establish a relationship of trust with these families so that the families can call upon them in times of need.
I am grateful for men and young men who honor their callings each month and do what they have been asked to do. We have been very blessed.
Thankful also for diligent
Visiting Teachers
who do the same, except they are just for me. Grateful for all the programs of the church which, if done properly, see to the care and welfare of every member in the church.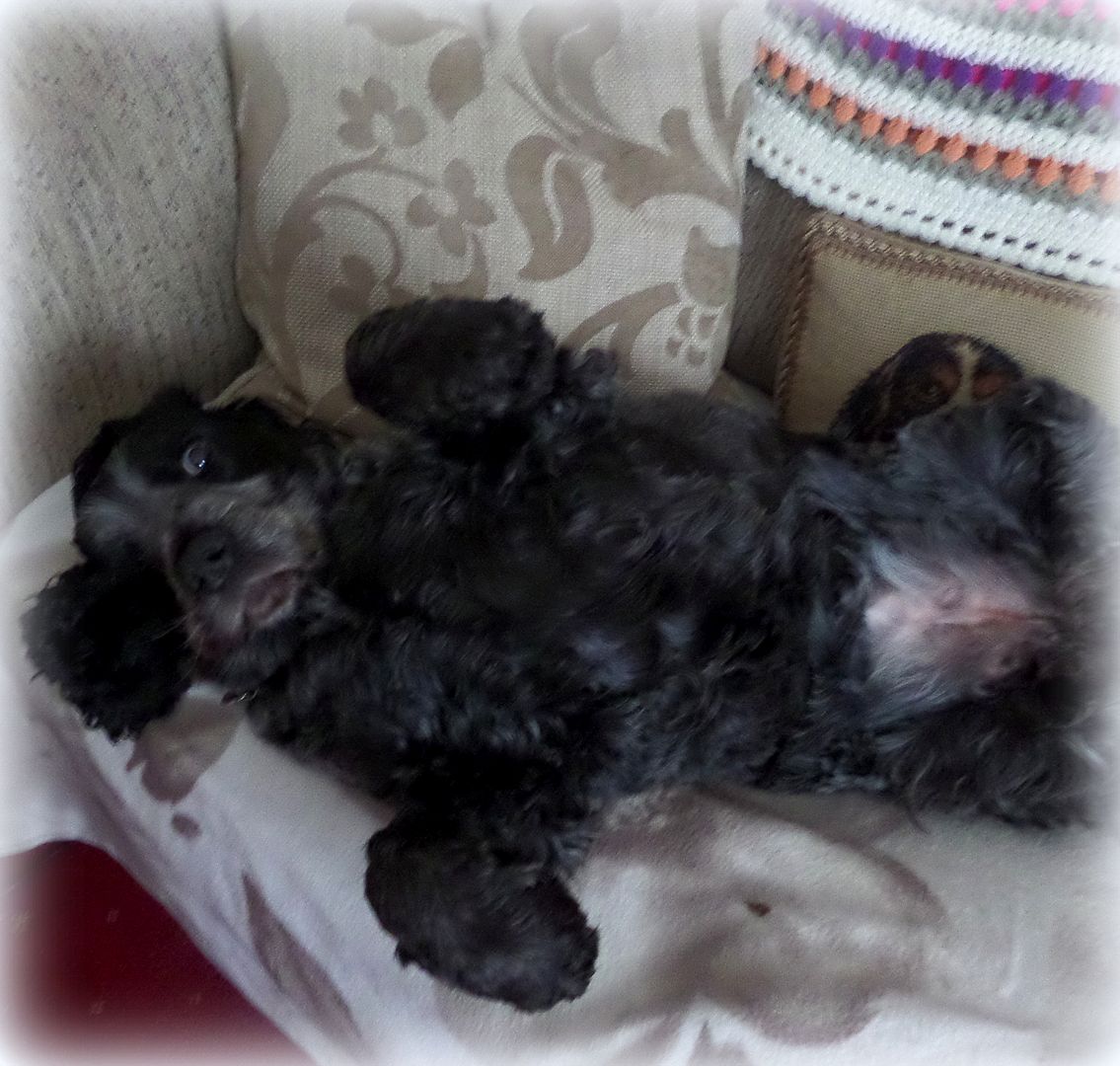 Puppy dog belly snuggles. Love this little madame and her trust hin and love for us. She adds immeasurably to our lives. Life would not be the same without her in it.
Each one of you. I can't see you, but I know you're there. You bless my life in immeasureable ways also, and I am grateful for your presence in my life. Just wanted you to know that you are appreciated!
A thought to carry with you through today . . .
❥✻❥.¸¸.✿¨¯`❥✻❥¸¸.✿¨¯`❥✻❥.¸¸.✿¨¯`❥✻❥
Give every day the chance to become
the most beautiful day of your life.
~Mark Twain
❥✻❥.¸¸.✿¨¯`❥✻❥¸¸.✿¨¯`❥✻❥.¸¸.✿¨¯`❥✻❥
Cooking in The English Kitchen today . . .
Coconut Basil Curried Chicken
.
Happy Monday! I hope it gets your week off to a very good start! Don't forget.
═══════════ ღೋƸ̵̡Ӝ̵̨̄Ʒღೋ ═══════════ ⊰✿░G
░O
░D
⊰✿⊰

L░O░V░E
░S

⊰✿⊰░Y░O░U░⊰✿
═══════════ ღೋƸ̵̡Ӝ̵̨̄Ʒღೋ ═══════════
And I do too!