A few of the wow moments, or things I discover each week that tickle my fancy. I hope that they may inspire or tickle yours too!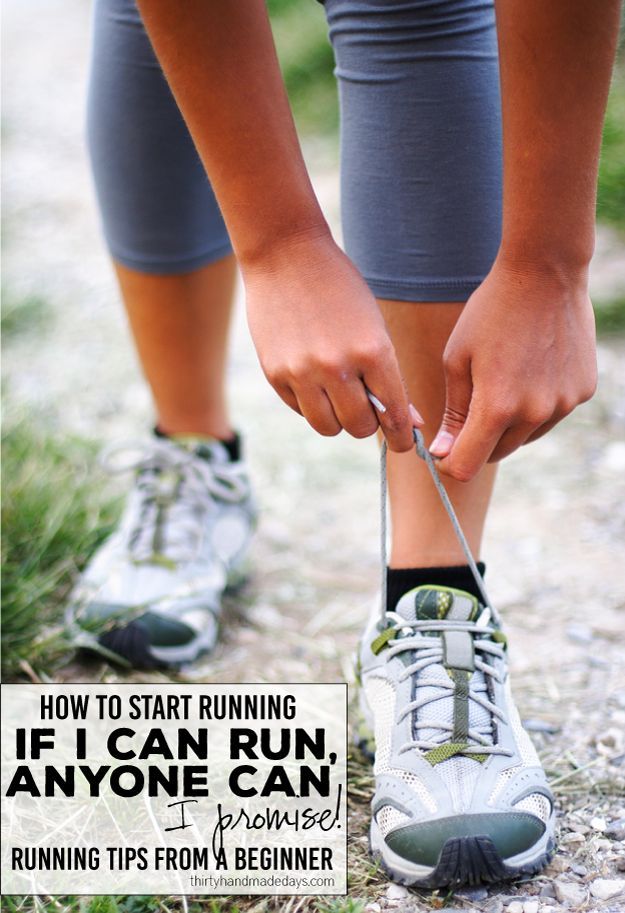 I am not really this way inclined. These days I am happy to be able to walk anywhere. But for those of you who are thinking about taking up running as a hobby, I found this article on
Thirty Handmade Days
. I know January is the time most people decide to take up a fitness regime!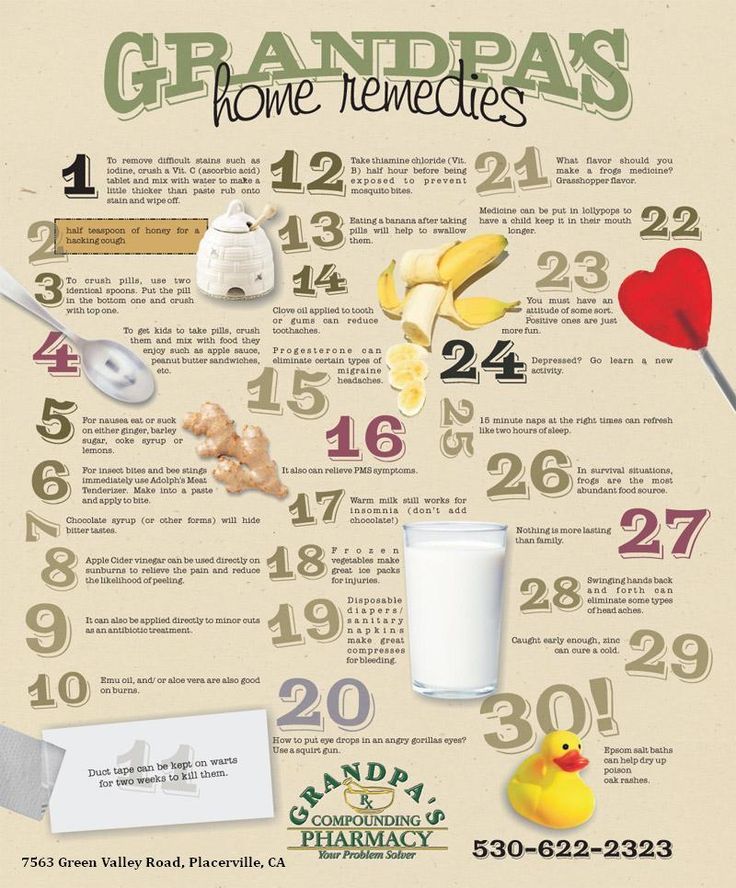 This is also the time of year that people start coming down with colds and stuff and I found this fabulous infographic on home remedies. Some of these old things are great. If you clock on
Grandpa's Compounding
it will take you to a larger infographic that you can read more easily.
I don't know about you, but I can always use help with this. There is some great advice there. Coupons are not all that common over here so if I can find other ways to cut costs I am all for it. Found on
Pint Sized Treasures
.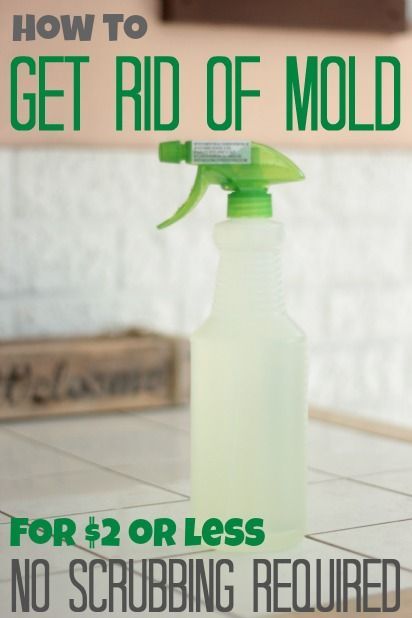 How to get rid of mold from
The Space Between
. I have not tried this but I am going to. We have a problem with mold in our bathroom, especially in the Winter. I think it is because our bathroom is always so cold in the Winter. We keep an extra bottled gas heater in there because it is unbearable to take showers without it. We cannot afford to keep the heating on all the time and in all truth the radiator in the bathroom kicks out little to no heat anyways. The end result is black mold, on the windows, the tiles, etc. It drives me to distraction!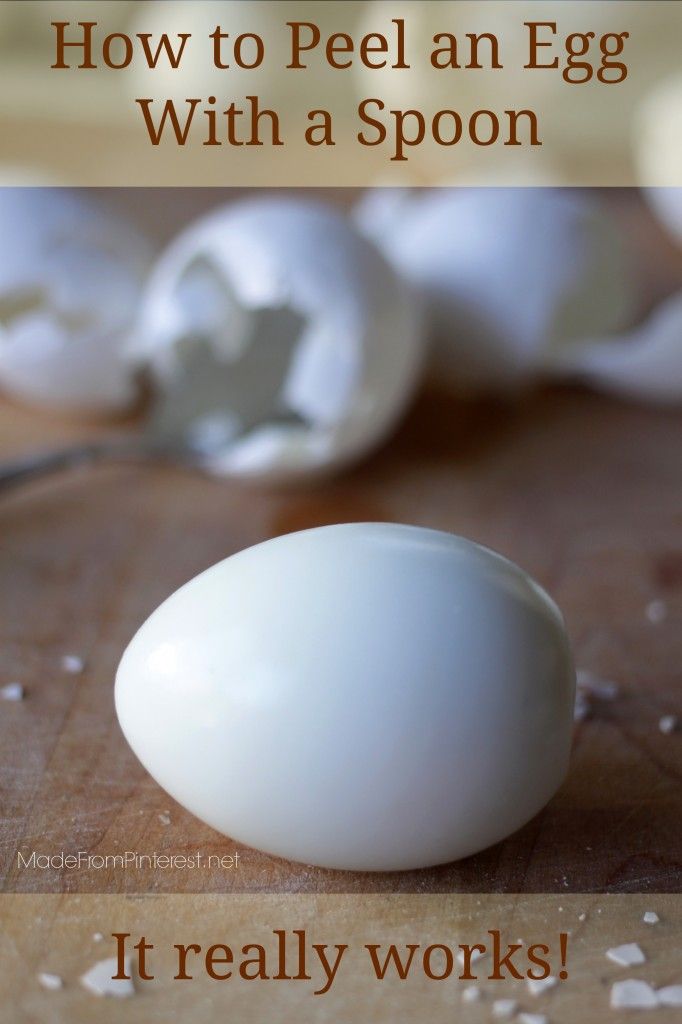 If you are like me this is always a problem, or at least most of the time it is. This really works. From
Made From Pinterest
. An interesting site. Three sisters who create things from Pinterest and then share their results of what actually works. Genius!
You know those boxes you can buy with all of the basic food colourings in them? A chart which tells you how to make just about any colour of icing using that box. From
Anna & Blue
. The chart on her page is larger and readable.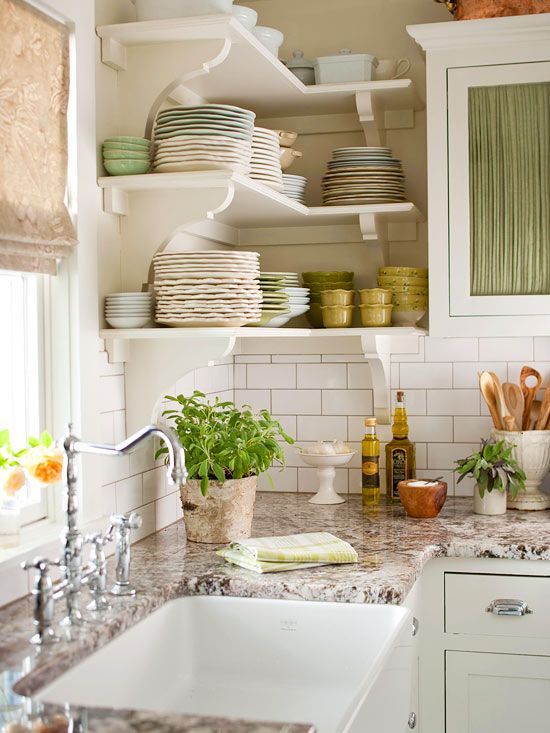 How to boost your kitchen storage. Indeed 25 Budget Friendly home improvement ideas from the
people at BHG
. Who can't use help in this area. I am all for open shelving in th ekitchen and can see where it helps you to be able to store more. The only thing which prevents me from doing it is the fact that you have to keep them tidy 100% of the time and I live in Lilliput land.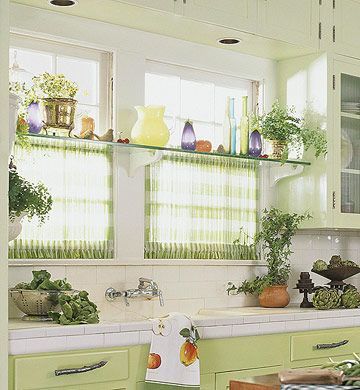 DIY Kitchen Window Treatments. Again from the
people at BHG
.
Sorry, yet another BHG . . . these cute
handmade Valentine Cards
. Yep Valentines is just around the corner, just a little more than a month away. If you like to do things from scratch, now is the time to start. There are a lot of good ideas here.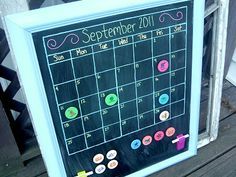 This
M
agnetic Chalkboard Calendar is really cute. Found on
The Country Chic Cottage
. Complete tutorial. Simple to do too.
And that's it for this week. I hope something tweaked with you and that you found something useful or a new place to visit!
A thought to carry with you through today . . .
❥✻❥.¸¸.✿¨¯`❥✻❥¸¸.✿¨¯`❥✻❥.¸¸.✿¨¯`❥✻❥
The Secret of getting ahead . . .
is getting started.
~Agatha Christie
❥✻❥.¸¸.✿¨¯`❥✻❥¸¸.✿¨¯`❥✻❥.¸¸.✿¨¯`❥✻❥
Cooking in The English Kitchen today . . . a delicious
Potato and Leek Soup
. Seriously tasty.
Have a wonderful weekend! Don't forget . . .
═══════════ ღೋƸ̵̡Ӝ̵̨̄Ʒღೋ ═══════════ ⊰✿░G
░O
░D
⊰✿⊰

L░O░V░E
░S

⊰✿⊰░Y░O░U░⊰✿
═══════════ ღೋƸ̵̡Ӝ̵̨̄Ʒღೋ ═══════════
And I do too!