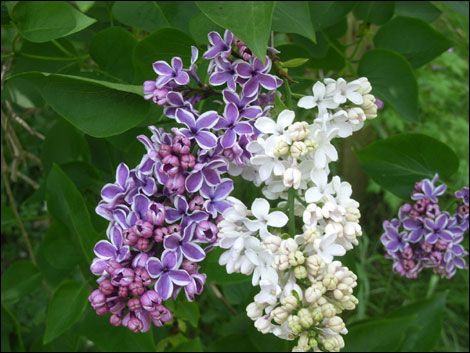 I never look at lilacs without thinking about my first pregnancy. I got married the first time when I was nineteen. Big mistake. What did I know at nineteen? Nada! But my parent's could not convince me any different. I knew it all . . . anyways, back to the lilacs. We lived in a big old house at the top of a hill in a University town, Wolfville Nova Scotia. Our apartment was on the first floor at the front of the house and we had a veranda out front. The drive was lined with lilac bushes that were so beautiful that first spring. They smelled heavenly. I remember cutting armloads and bringing them into the apartment. My son was born at the end of May, so it was not long after the lilac bushes bloomed that he made his appearance.
Yep . . . Thursday . . . Five things about me, and that was number one.
I love classic films . . . I always have done. That was something my ex MIL and I had in common. She used to tape them and then when we went to PEI to visit her, she and I would stay up late watching them together. My very favourite one is Our Vines Have Tender Grapes, which stars Edward G Robinson in a rare role as an ordinary man not a gangster, Agnes Moorehead, Margaret O'Brien and a very young Jackie Cooper. I just love it. It follows the life of a family of Swedish Immigrants in a farming community in the midwest of America just prior to WW2. It's so well done and I can watch it over and over again and never lose interest. I also love the old Black and White Television Series.
Call me old fashioned.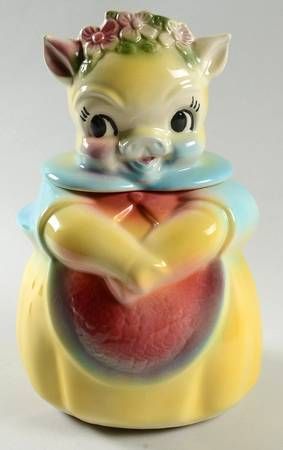 I love old cookie jars. I collected them at one point. I actually still have this one I am showing you here this morning. I also had a very rare sherrif pig jar, but he broke when we moved. I think I picked up this pretty girl pig one at a yard sale once upon a time. I don't know how old she is, but I am thinking at least from the 1950's or older. I love old things like this . . . dishes, tea pots, etc.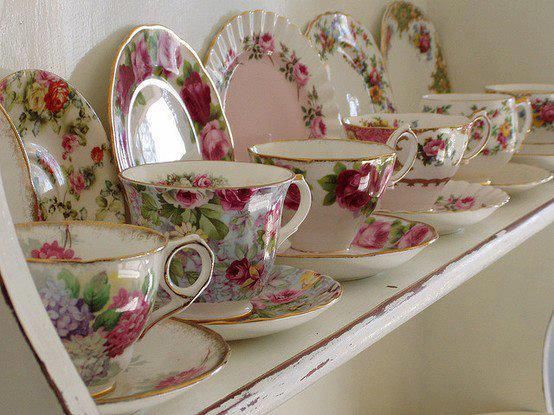 I don't drink black tea, but I have a great love for china tea cups and saucers. I think I have about ten or so of them now. I used to have more, but they have gotten broken through the years. They are such fragile things. I like the flowery ones most of all. They only ever very rarely get used. Time for a tea party methinks!!
Tea parties are so much fun! The finger sandwiches, the little cakes . . .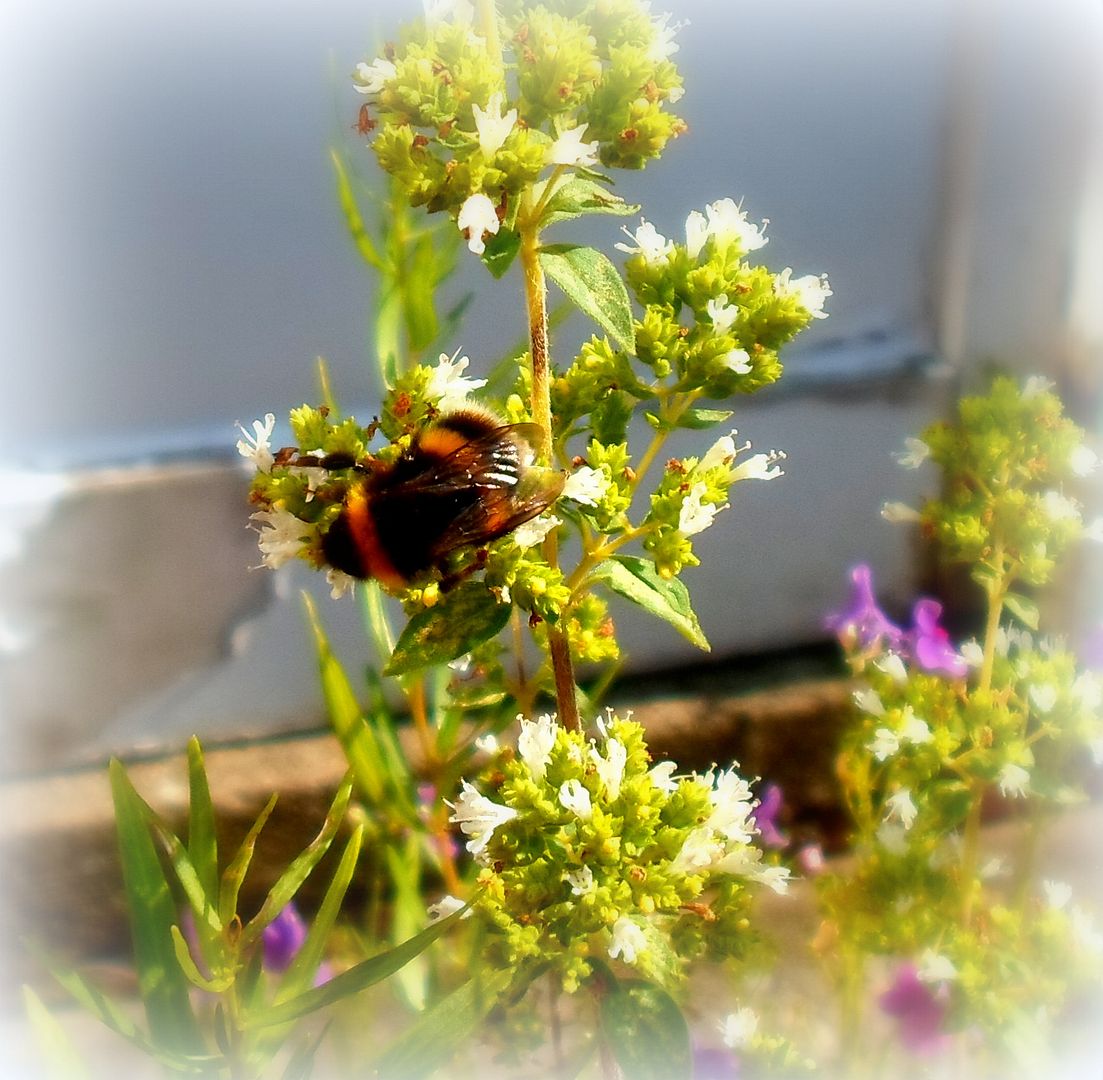 I have an irrational fear of stinging insects. It took all my courage to photograph this bee when I did it. I especially hate wasps. I was stung very badly by a group of wasps when I was a small child. I suppose that sort of thing sticks with you. If one gets in the house I am on pins and needles until it gets routed out and removed. I am absolutely terrified of them. They are nasty things and can sting you again and again. At least bees can only sting you once, but wasps are just horrible. Bees have a purpose and I don't know if wasps do or not, but I don't think they have any purpose other than to irritate and annoy you!
Bonus thing . . .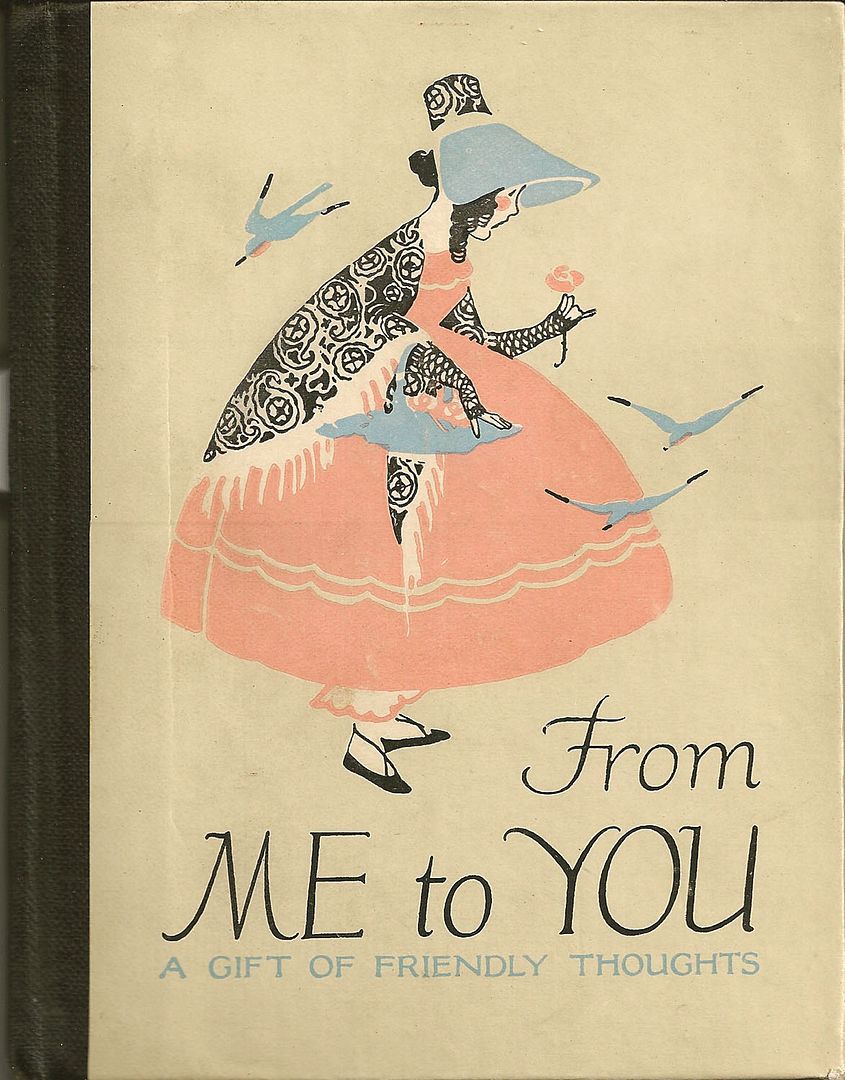 I try so hard to please everyone that I often end up not pleasing anyone. I forget that I am only human and only have so many hours in the day and can only do so much. I take too much on because I can't say no. I want to be everyone's friend and do kindnesses for all . . . and then I get upset with myself because I fail at it sometimes and I let people down I am sure.
And that's it for this week. Nothing too interesting there this week . . . perhaps I am running out of interesting things about me to share? I hope not!
A thought to carry with you through today . . . .
❥✻❥.¸¸.✿¨¯`❥✻❥¸¸.✿¨¯`❥✻❥.¸¸.✿¨¯`❥✻❥
If your actions
inspire others to dream more,
learn more
do more and become more,
you are a leader.
~John Quincy Adams
❥✻❥.¸¸.✿¨¯`❥✻❥¸¸.✿¨¯`❥✻❥.¸¸.✿¨¯`❥✻❥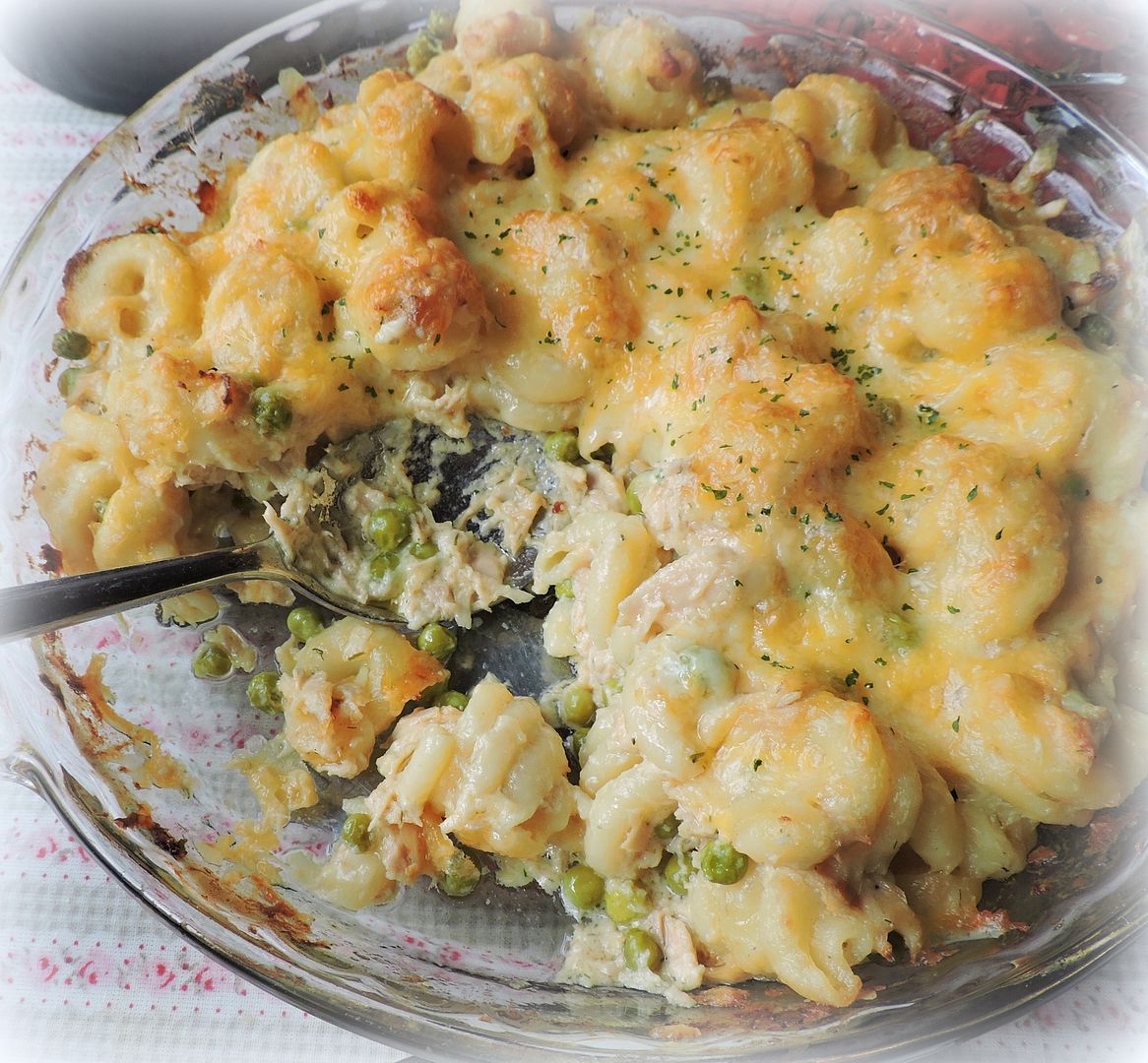 I am cooking a store cupboard favourite in the Kitchen today . . .
Cheesy Tuna Bake
. Quite good actually! I love Tuna Bakes!
I hope you have a beautiful day. Don't forget . . .
═══════════ ღೋƸ̵̡Ӝ̵̨̄Ʒღೋ ═══════════ ⊰✿░G
░O
░D
⊰✿⊰

L░O░V░E
░S

⊰✿⊰░Y░O░U░⊰✿
═══════════ ღೋƸ̵̡Ӝ̵̨̄Ʒღೋ ═══════════
And I do too!