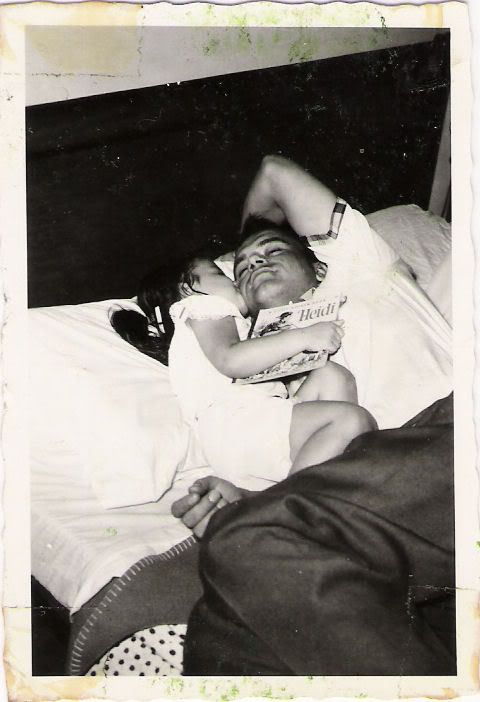 This is one of my favourite pictures from my childhood. I believe it was taken in Germany. My father had been reading to me and we had both fallen asleep. I love that my face is pressed up against his. It shows how very much I love him. We look completely natural together. I love my father very much. This photo is a very tender photo.
Yep, it's all about me again. Five things about me to be exact.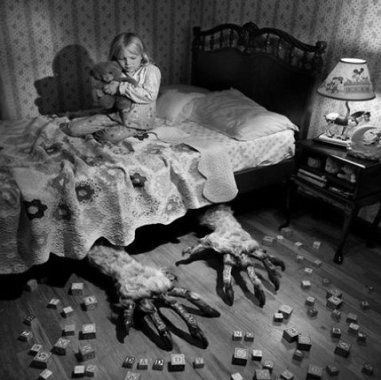 As a child I was absolutely certain that there was a monster which lived beneath my bed. I know I am not alone in this. My monster had very eclectic tastes however. It ate children, but it had an abhorance to the heads of children. It could not abide them, so as long as only our heads were showing above the covers . . . we would be completely safe. I painstakingly made sure each night that only my sister's head was showing above the blanket line, as well as the heads of our stuffed toys. I was protecting everyone. It worked! We are still all here!
I was right. My monster did not like the taste of children's heads.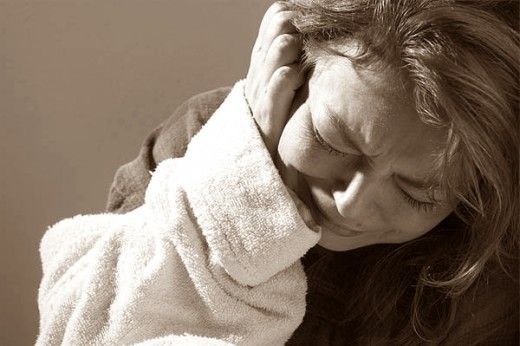 I suffered greatly with ear infections when I was a child. I can remember them being excruciatingly painful I also used to get a lot of them as an adult. I don't remember very often being given anti-biotics for any of them. Even as an adult. I do remember the pain of them. I have even had a perforated ear drum with one of them. As a result I have a lot of scar tissue in my ears, especially the left one. I also have weaker hearing in the left one. My ears constantly crack when I swallow. I found
this link
on how to cure an ear ache at home. I am going to try it the next time I get one.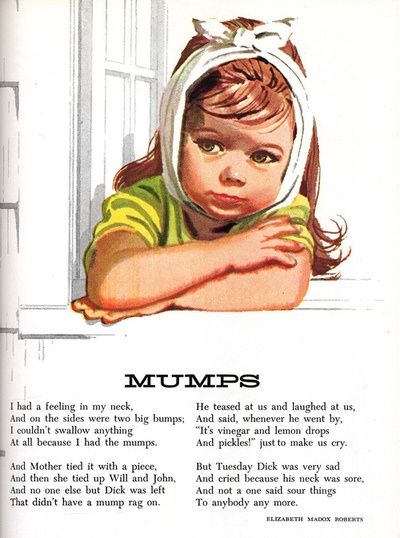 I had just about every childhood illness when I was a child. Chicken pox, mumps, even the measles. I remember my eyes being very sore with them and having to sleep in a darkened room with the blinds down. I caught the mumps twice. I had them when I was really small and then I had them again when I was a teenager, albeit only a mild case. My children only ever had the chicken pox.
Next to Christmas, I think Valentines was my favourite schoolroom celebration when I was growing up. I just adore getting Valentines, but I adore giving them even more. My mother would buy me a book of Valentines to cut out and give every year. I can remember spending hours cutting them out and the envelopes . . . the stamps, etc. Gluing the envelopes together and putting the stamps on them, etc. It was so much fun picking which valentine to give to which person. I wonder do they still make those books of valentines for children to cut out? I had many hours of fun with them. I think this year I will look for one and make some valentines for myself.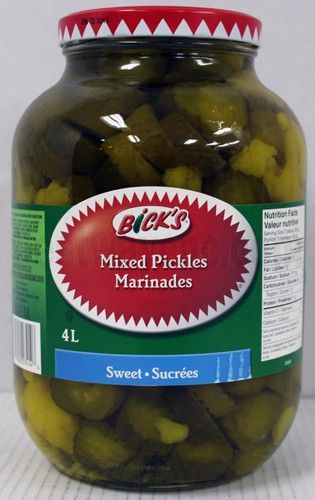 I love pickles and I love the sweet mixed pickles most of all. Especially the pickled cauliflower in the jar. You can't get them over here. Boo hoo! Mom always has a jar of them for me when I go back home to visit. I love all pickles, but these are my absolute favourite of all time. And of those, I like Bicks the most. I think there was an advertisement which went, "You can tell a bick's pickle by the crunch." I could be wrong though. Bread and Butter Pickles are my next best favourite, and Pickled Beets. I totally adore them. You CAN get those over here, thank goodness! You can get polish pickles which are like the dill pickles from back home. You can get cornichons, which I like. They are very small and sour over here. Back home we got pickled gerkins at Christmas time . . . sweet pickled gerkins. Yum. Here the gerkins are always very sour. I guess I am just nuts about pickles full stop!!
And there you have it five more things about me! I am sure we are probably more alike than we are different. What say you?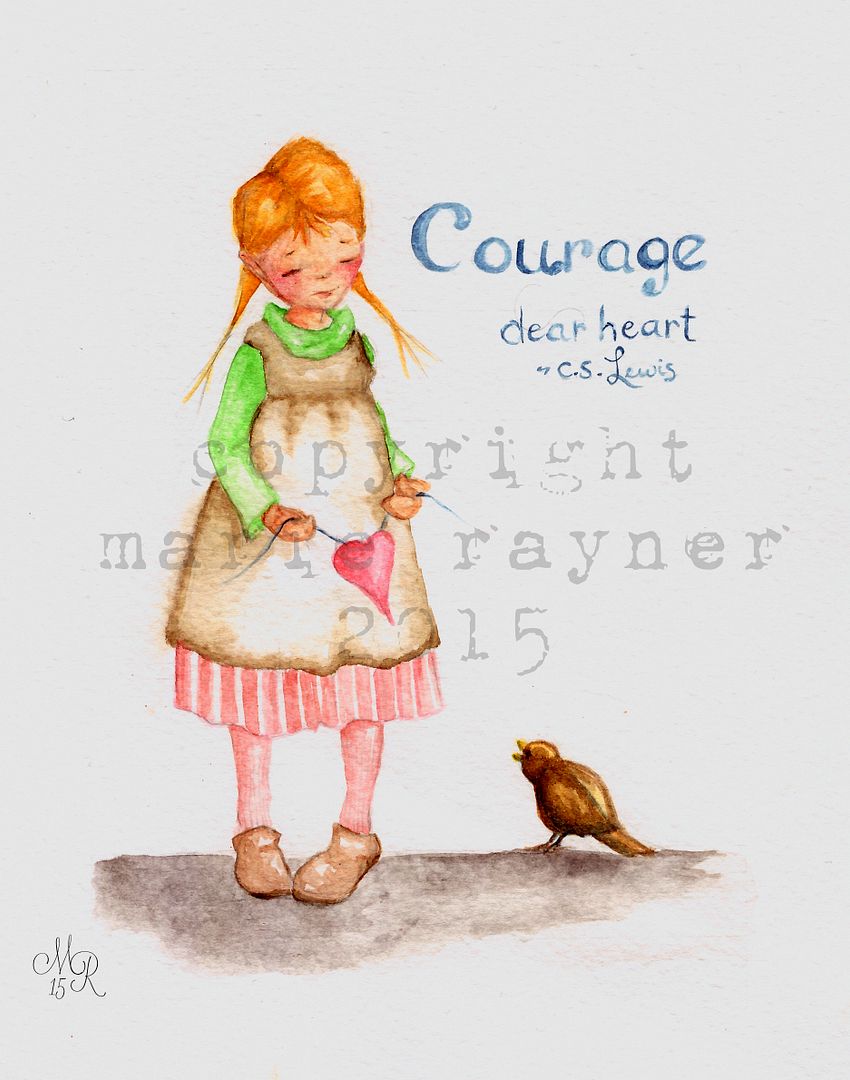 I did a little water colour yesterday. First watercolour I have done in a while. I have missed doing water colours. I sold it right away, which was a good sign!
I am off to the Temple today. We are going with some friends. I love to go to the Temple. It's so serene there and I just love being there. Hoping we have a very uneventful trip there and back again.
A thought to carry with you through today . . .
❥✻❥.¸¸.✿¨¯`❥✻❥¸¸.✿¨¯`❥✻❥.¸¸.✿¨¯`❥✻❥
Five simple Rules to be happy:
1. Free your heart from hatred.
2. Free your mind from worries.
3. Live simply.
4. Give more.
5. Expect less.
~unknown
❥✻❥.¸¸.✿¨¯`❥✻❥¸¸.✿¨¯`❥✻❥.¸¸.✿¨¯`❥✻❥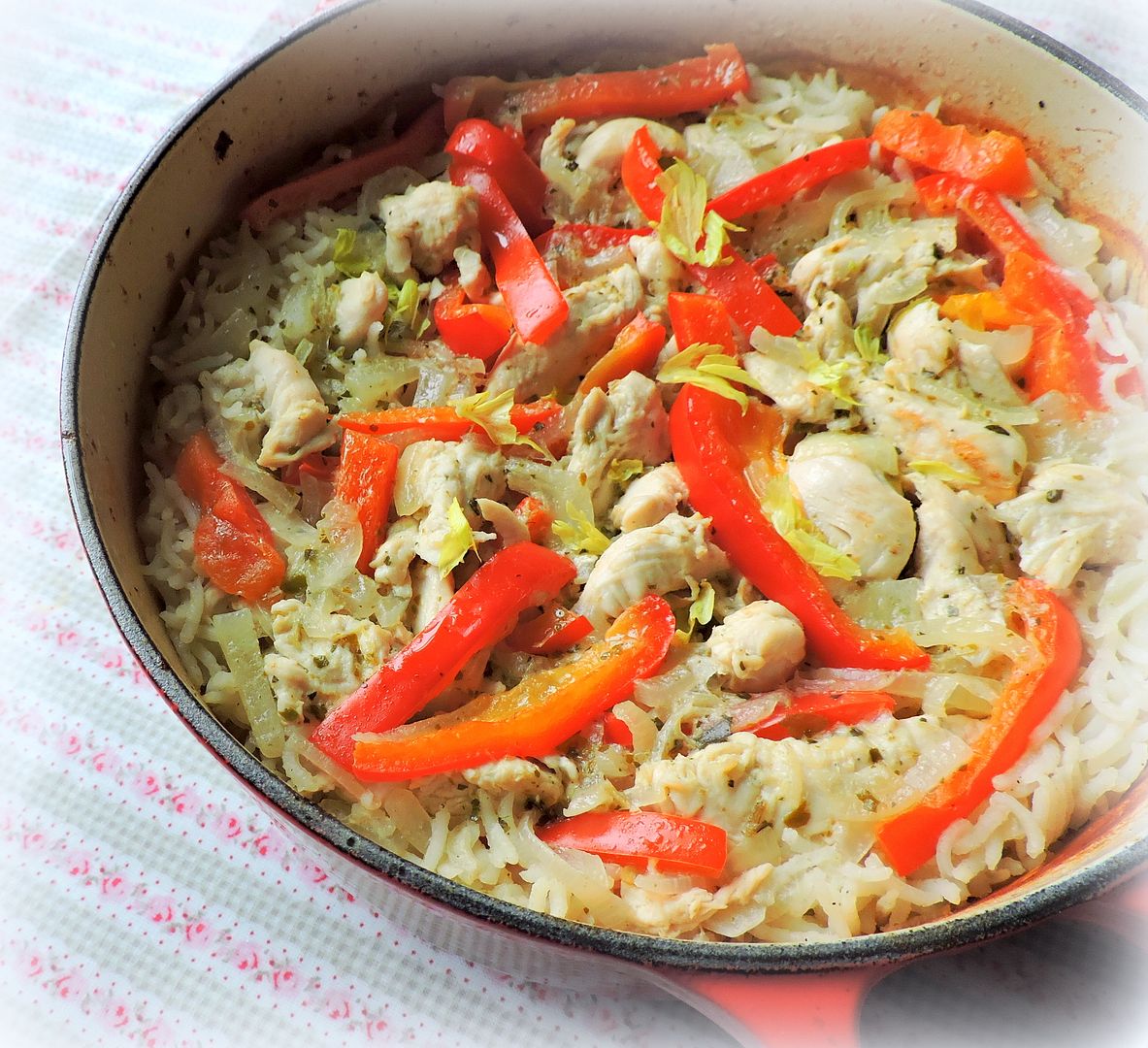 Cooking in The English Kitchen today . . .
Oven Baked Thai Chicken and Rice
.
I hope you have a beautiful day. Don't forget . . .
═══════════ ღೋƸ̵̡Ӝ̵̨̄Ʒღೋ ═══════════ ⊰✿░G
░O
░D
⊰✿⊰

L░O░V░E
░S

⊰✿⊰░Y░O░U░⊰✿
═══════════ ღೋƸ̵̡Ӝ̵̨̄Ʒღೋ ═══════════
And I do too!