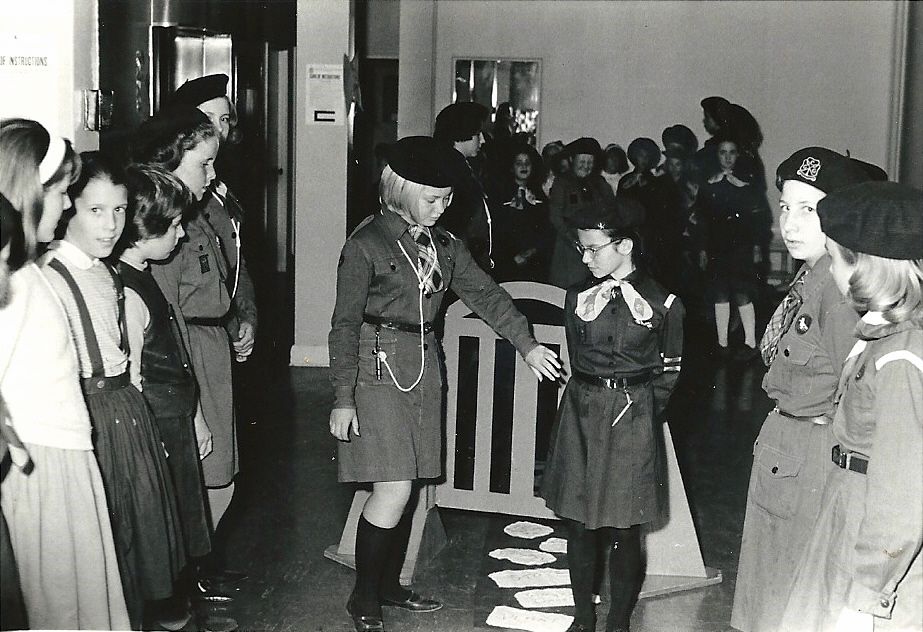 This is a photograph taken of me back in 1965. I was ten years old and flying up to Girl Guides from Brownies. I was going from a pond where I was a very big fish to a pond where I was a very small fish. Quite intimidating. Yep it's another five things about me post!
I loved Brownies and I loved the Girl Guides. Almost everyone belonged to those groups when I was a girl. I could hardly wait to be old enough to become a Brownie and I remember saving up my own money to buy my uniform. I was one of the "Little People" six.
"We though known as Little People, aim as high as any steeple."
I can still remember dancing around the toadstool singing that song, and I can remember when first I became a seconder in my six and then a sixer and I was the one to lead the girls in my charge around the toadstool. It was a wonderful organization and I learned a lot, both in the Brownies and then in the Girl Guides. Things I am still able to apply to my life today.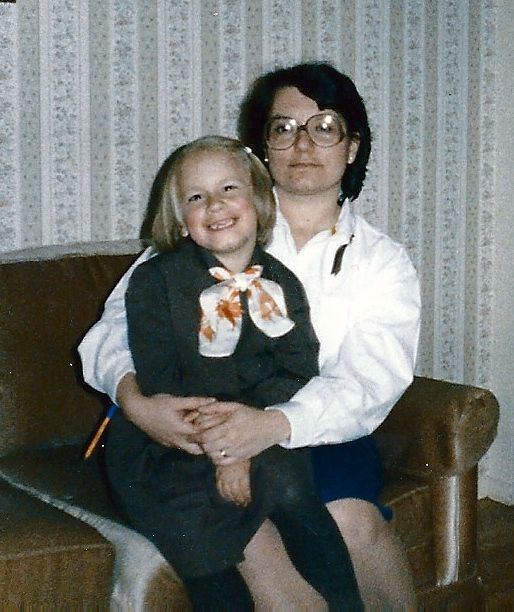 When my girls were growing up they were in the Brownies as well. I don't think either one of them wanted to go much beyond Brownies. I was a Brownie Leader. My name was Happy Owl. I am holding our Eileen here. She loved the Brownies. I loved being able to particpate in something with my children like that.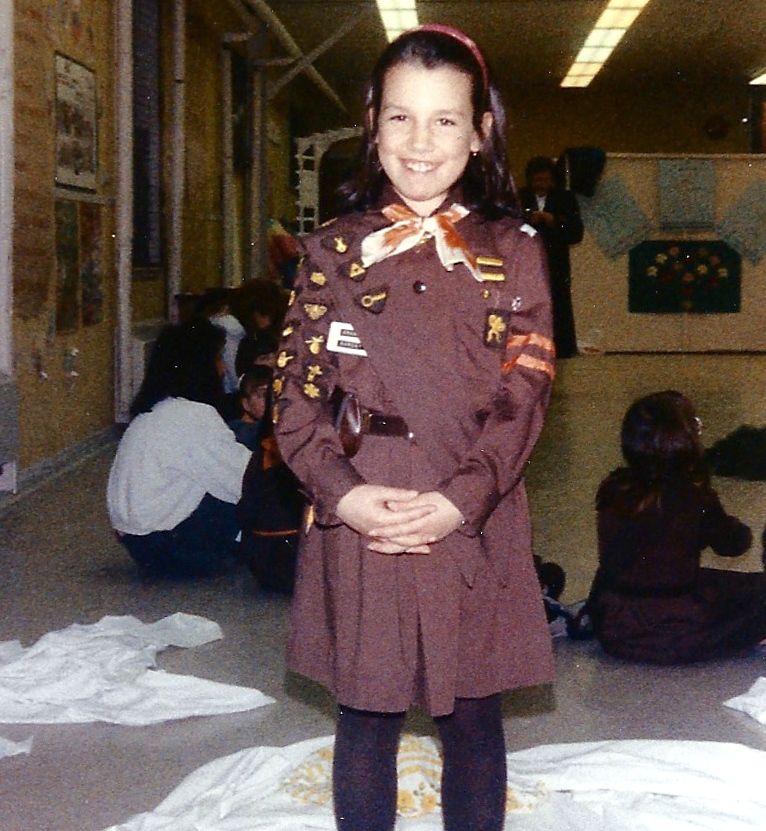 (Our Amanda getting ready to fly up to Guides.)
In truth I always participated with my children with their activities when they were younger. I was either a Sunday School Teacher, a Youth Leader, Brownie Leader, Scouting leader, Awana leader, etc. I loved being involved in my children's lives. I hope that at least some of them remember these things.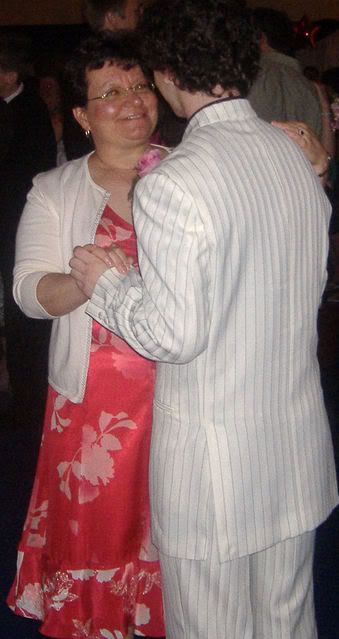 I have only ever danced with one of my sons. This is at our Bruce's prom when he graduated from High School. He was wearing a Zoot Suit. Can you tell how thrilled I am to be there and how proud I am of him?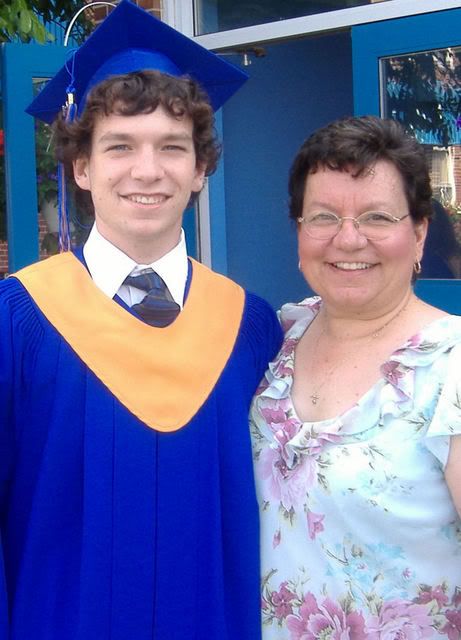 Look at those curls. I was so proud of him. My baby graduating from high school. It hardly seemed possible and now he is 26 years old with a successful career in the Armed Forces. I am still proud of him.
I am proud of all my children. No matter what.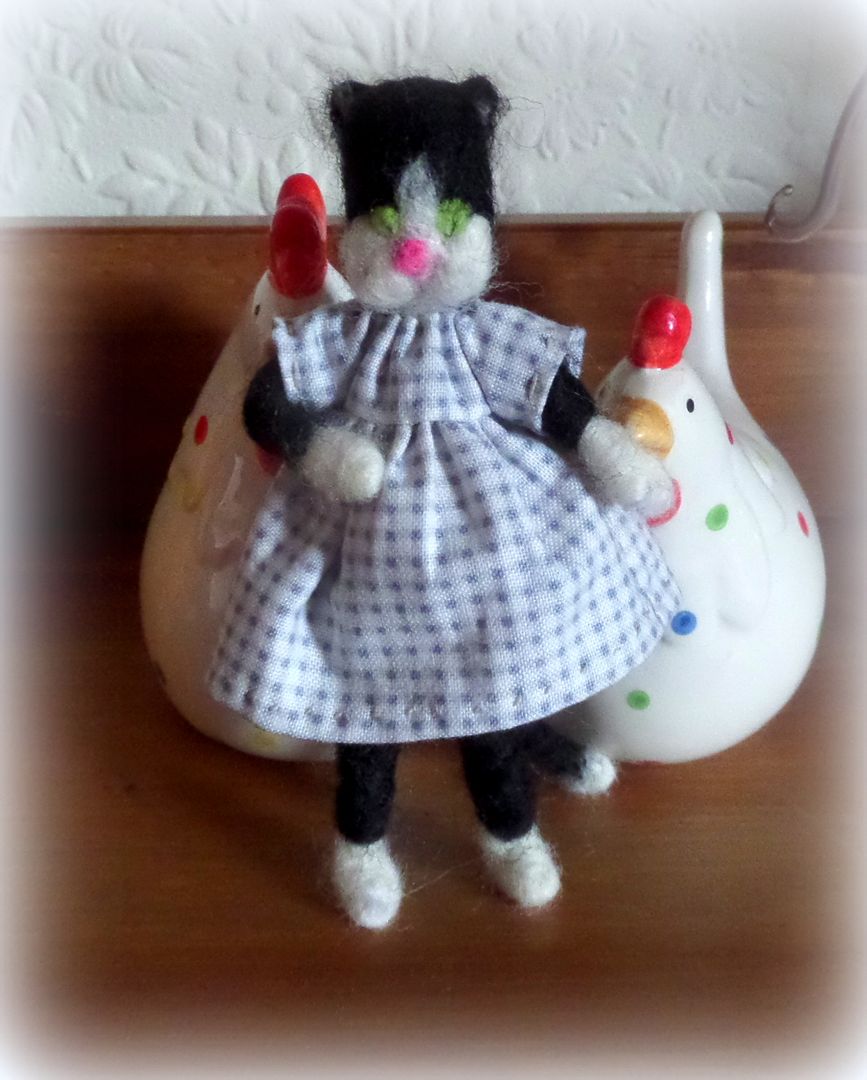 I am happiest when I am creating something. Be it a cake or a casserole or this, my latest needle felting creation completed. To me it is very special to be able to create something new and unique from a pile of ingredients . . . be they flour and eggs, or pencil and paper, or needles, cloth and threads. Having just said that I begin to feel a measure of how our Heavenly Father must have felt when He looked down upon His creation. The joy and the satisfaction He must have felt . . . and the sadness in His heart now when he looks down upon it and sees what we are doing to it and each other . . .
I wanted to show you my first piece of art for 2015 today, but I cannot get my scanner to work . . .
(Approaching the Fells of Cumbria and the Lake District from the M6)
I love to travel and see new places. Every place I visit quickly becomes my favourite place to be. I have never been any place that I truly hated. As a traveller I have been all across Canada and back again, visited all of the Northern States with the exception of Washington, visited France, Luxembourg, Belgium, Germany, Switzerland and Austria and of course I have been to Scotland and Wales and live in England. I have wanted to visit Greece since I was a girl and saw Haley Mills in The Moonspinners and I have always wanted to visit Italy as well. We live in such a beautiful world. I love seeing new places, experiencing new things and meeting new people. I think I would be a great candidate for "The Coach Trip" except that I would not like voting people off the coach at the end of the day so it's just as well I will never be on the show!
Life is exciting to me and I enjoy every minute of it. New places. New people. New experiences, tastes, etc. I think I must have the heart of an adventurer.
A bonus thing about me . . .
I have a brilliant sense of direction. I only ever have to go someplace once and I can find my way back to there and if we get lost I can usually find my way out of where we are. I think it comes from a fear of being lost. I always pay close attention to where we are going. I am never a non-participant in any journey. I drink it all in, and I never sleep in the car.
And there you have it. Five things about me and a bonus. I hope you enjoyed reading them. I love exploring who I am and why I am who I am. It's a great exercise for me to get to know me better.
A thought to carry with you through today . . .
❥✻❥.¸¸.✿¨¯`❥✻❥¸¸.✿¨¯`❥✻❥.¸¸.✿¨¯`❥✻❥
When we do the best that we can,
we never know what miracle is wrought
in our life,
or in the life of another.
~Helen Keller
❥✻❥.¸¸.✿¨¯`❥✻❥¸¸.✿¨¯`❥✻❥.¸¸.✿¨¯`❥✻❥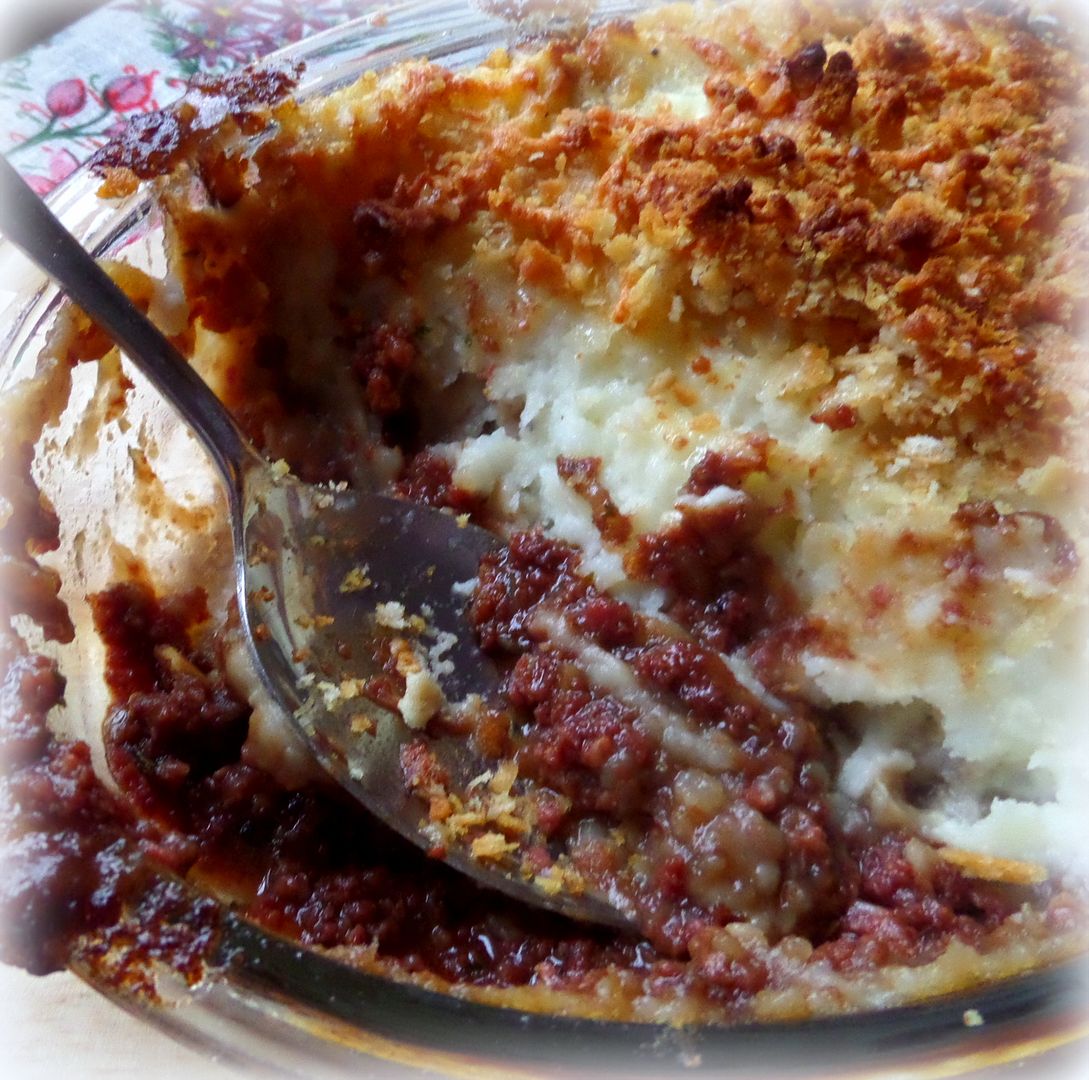 It's Cheap and Cheerful Day in The English Kitchen with a delicious
Corned Beef and Potato Pie
!
Have a wonderful Thursday! Don't forget . . .
═══════════ ღೋƸ̵̡Ӝ̵̨̄Ʒღೋ ═══════════ ⊰✿░G
░O
░D
⊰✿⊰

L░O░V░E
░S

⊰✿⊰░Y░O░U░⊰✿
═══════════ ღೋƸ̵̡Ӝ̵̨̄Ʒღೋ ═══════════
And I do too!