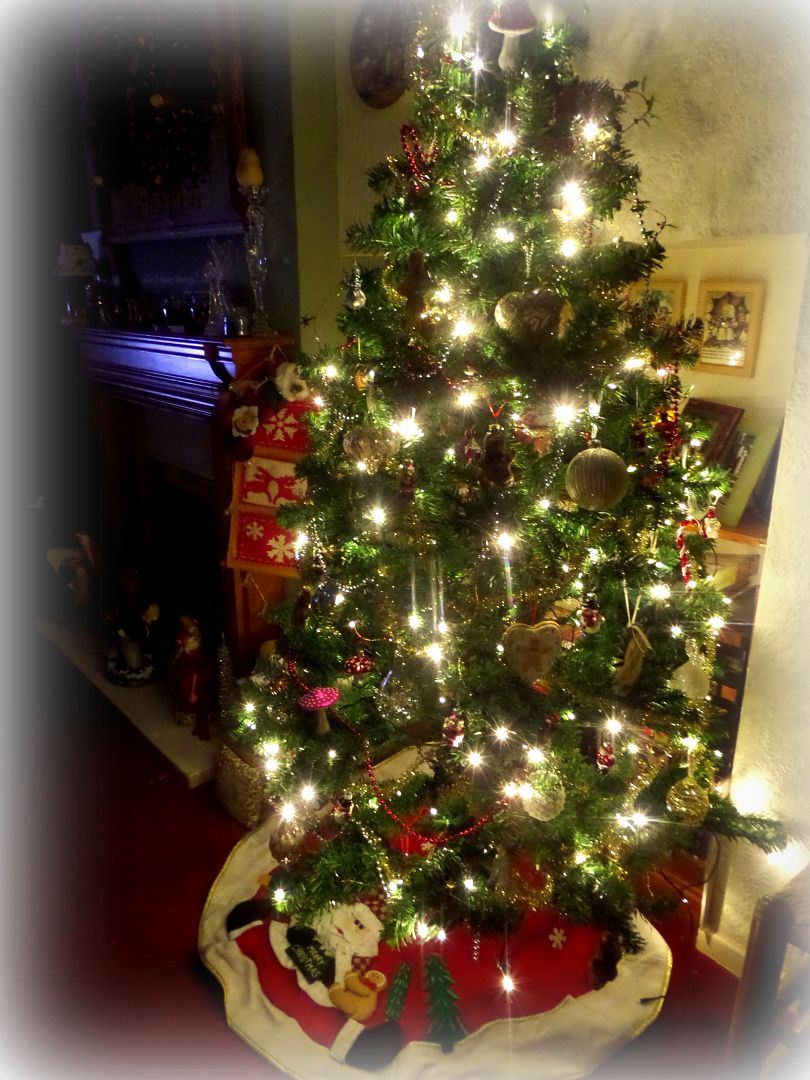 Well, the tree didn't come down yesterday. What can I say? At the end of the day I just did not feel like taking it down. It's still gracing us and in all honesty I can't see myself taking it down today either! I think tomorrow will be the day. We are starting an empty nesters Family Home Evening Group and the first night is tomorrow night and I will want it down for that.
Have I ever told you I do my best work under pressure? lol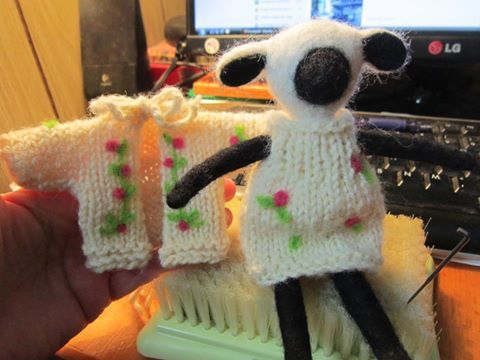 Is this not just the cutest thing you have ever seen almost? Even without any eyes, etc. My sister's latest needle felted creation. It's a lamb doll. Very small. And she has knitted it a dress and jacket
and
done embroidery on the clothing with wool roving as well. She's just so talented!
I am working on a cat doll. It's about 3 1/2 inches tall. It's a tuxedo cat. So black and white. No pics yet. I haven't had a lot of time these past couple weeks to work on much of anything.
Some weeks are like that.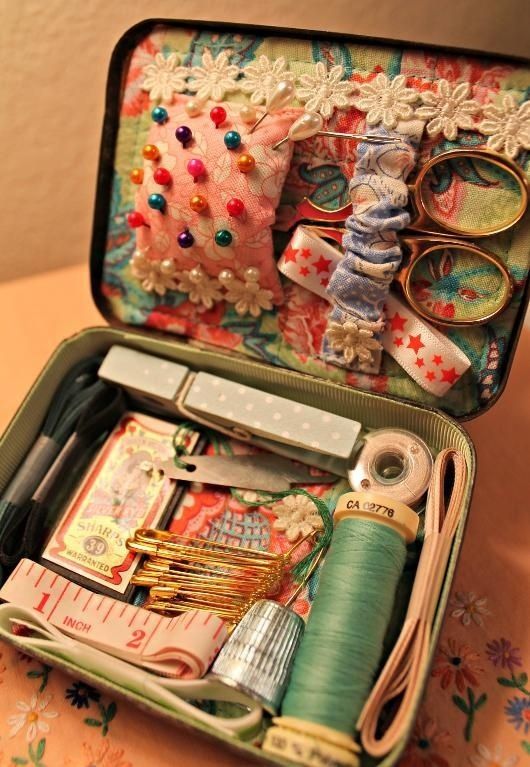 I still want to make one of these. I allowed myself to get distracted by Christmas. I have the tin and everything, just waiting to go. Hopefully I will be able to get to it soon!
These slow cooker Beef Burritos are on the menu for today if I can get everything into the slow cooker before we go to church this morning. I found the recipe on
Plain Chicken
. I have had it bookmarked for a couple of weeks now and it just looks delicious. I am a real fan of Mexican food. I know people can't stand Taco Bell, but I always loved their mexican pizza.
There is no such thing as Taco Bell over here. In fact Mexican food is very difficult to find and when you do find it, more often than not it's very poorly done. At least that has been my experience. The ingredients are very difficult to find although much easier now than they were when I first arrived.
The chili powder here is blow your head off strong. It's actually dried and ground red chillies. Not at all like the North American variety which is quite a bit milder and has oregano and other things ground into it. I bring my chili powder for Mexican food back from Canada when I am lucky enough to get over there for a visit. In fact I have a whole list of things that I bring back when I go over.
Todd thinks I am crazy. But . . . the heart wants what the heart wants and there are a few things that I miss from home. I can't help it.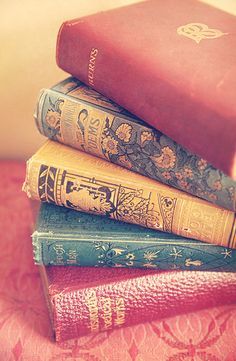 I picked up a few new books on Kindle to begin reading with the New Year.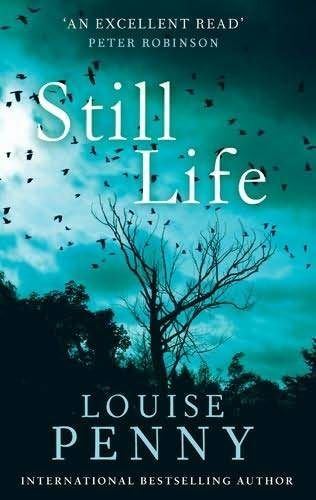 First there is a mystery by Louise Penny, Still Life. I love mysteries in television programs and films but have never actually read them in books. I thought it was about time! I read the first few pages online and was hooked, so I downloaded it. So far it's just cracking!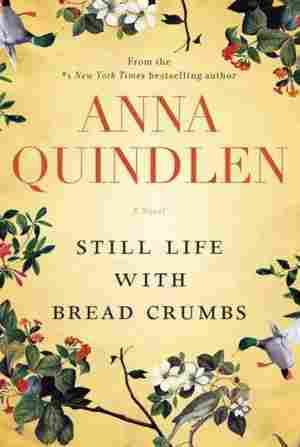 Then there is Still Life with Bread Crumbs by Anna Quindlen. I have liked every other book of hers that I have read, and this one sounded really good, so I downloaded it as well.
Yes, I do get bored really easily, so reading a couple of books at the same time, helps to keep me interested. I only just noticed that they both have similar titles. How wierd is that!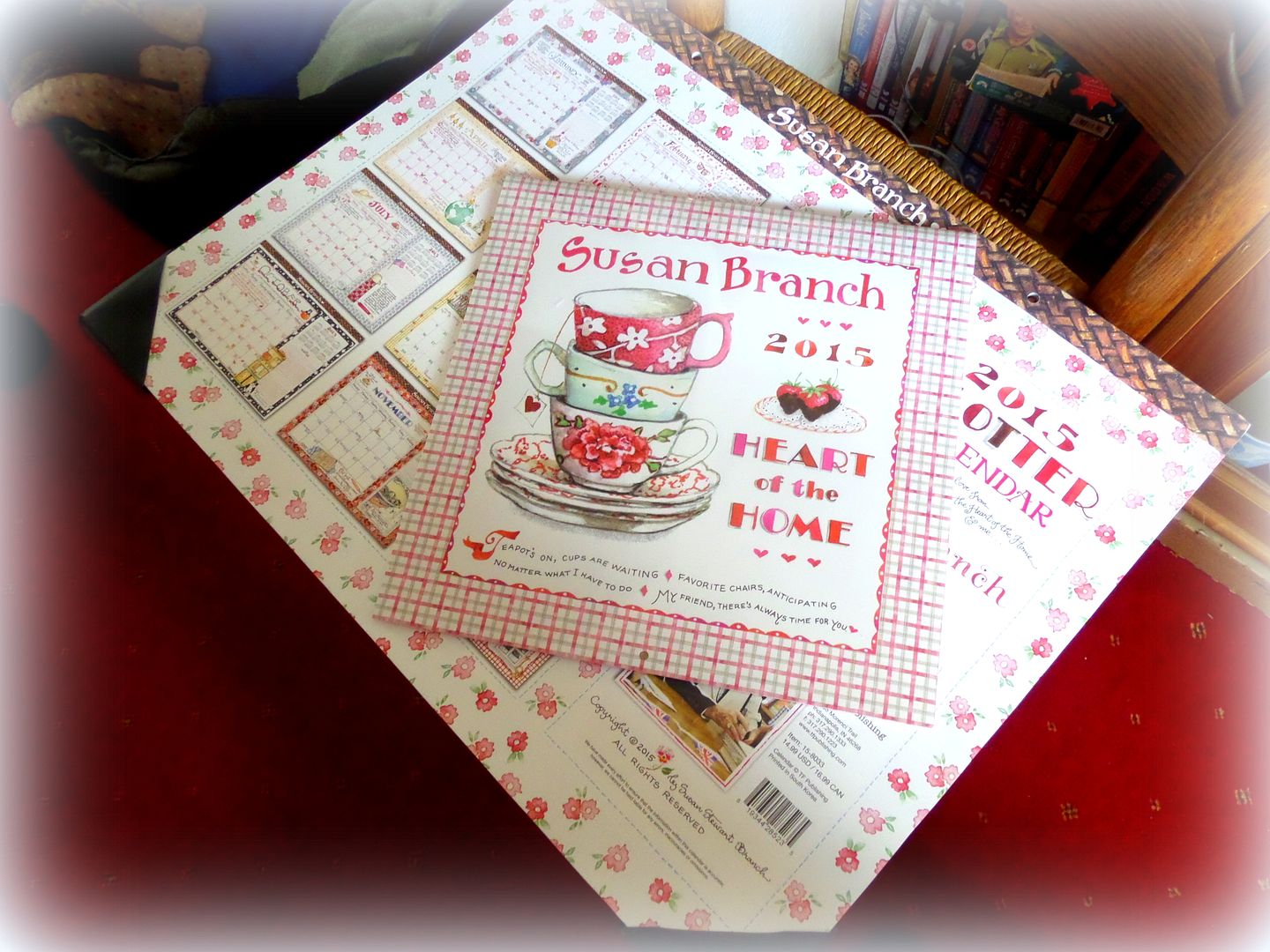 I cracked open my new calendars yesterday. I always get a Susan Branch Wall Calendar every year, and this year she had a new blotter calendar as well, so I had treated myself to that also.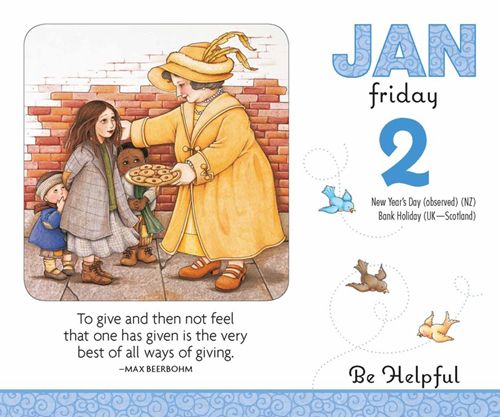 I also always treat myself to one of Mary Engelbreits Desk Calendars every year. They inspire me.
What can I say . . . I am an artist who admires other artists! Maybe one day I will have my own calendar. Better happen soon as I am not getting any younger!
And with that I will leave you with a thought to carry with you through today . . .
❥✻❥.¸¸.✿¨¯`❥✻❥¸¸.✿¨¯`❥✻❥.¸¸.✿¨¯`❥✻❥
Be who you are
and say what you feel,
because those who mind
don't matter,
and those who matter
don't mind.
~Dr Seuss
❥✻❥.¸¸.✿¨¯`❥✻❥¸¸.✿¨¯`❥✻❥.¸¸.✿¨¯`❥✻❥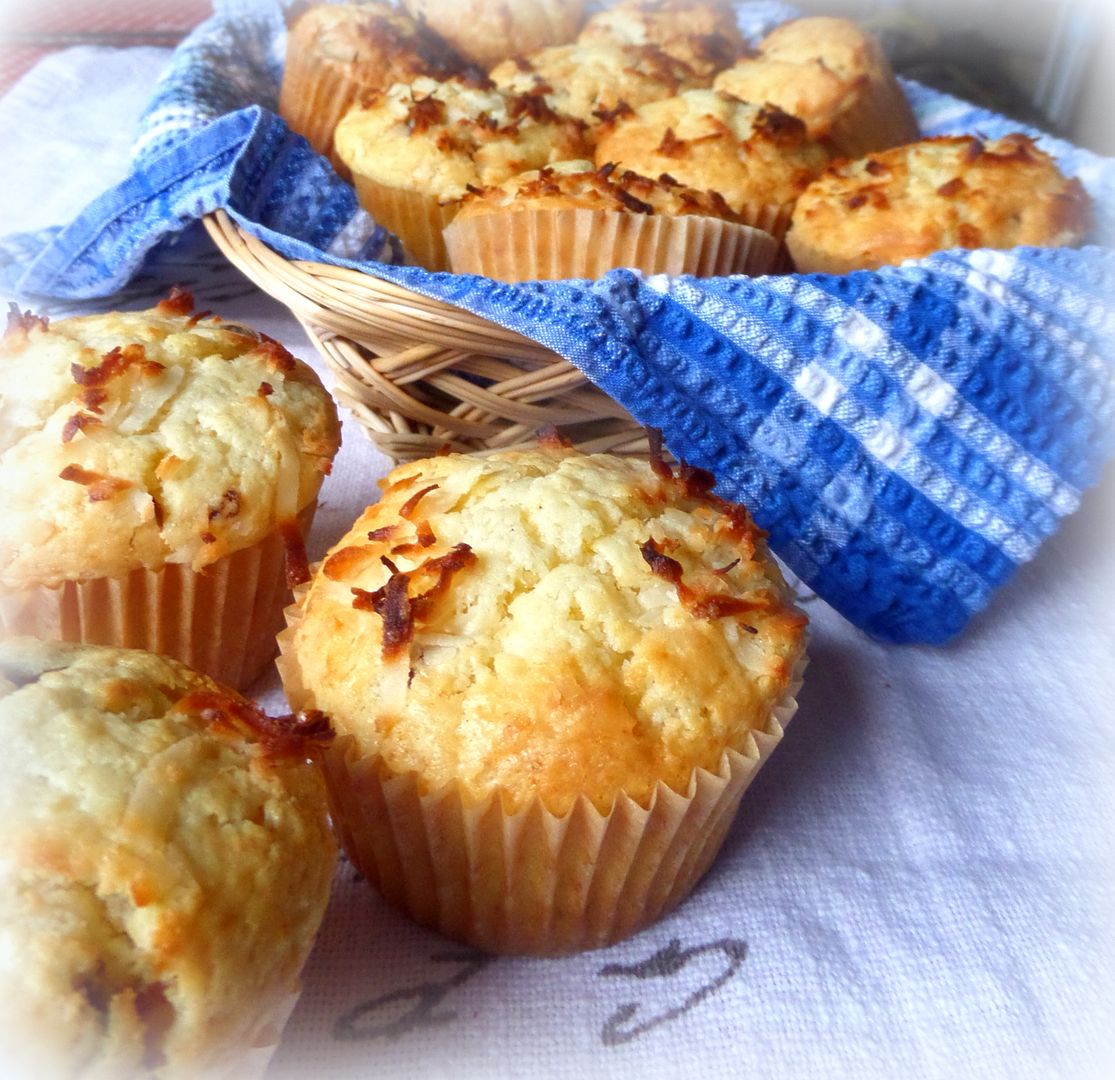 Baking in The English Kitchen today . . .
Coconut and Date Muffins
. Delish!
Have a very blessed Sabbath. Love a little. Laugh a little. Live a little.
═══════════ ღೋƸ̵̡Ӝ̵̨̄Ʒღೋ ═══════════ ⊰✿░L░O░V░E⊰✿⊰✿⊰✿⊰✿⊰✿⊰░Y░O░U░⊰✿
═══════════ ღೋƸ̵̡Ӝ̵̨̄Ʒღೋ ═══════════