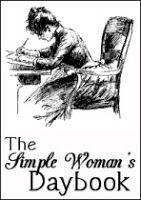 FOR TODAY, January 20th, 2015
Outside my window ...
There is a heavy frost on the ground. Second day in a row. It's quite cold this morning. Todd said it was very slippery out yesterday morning when he got back from taking Mitzie for her walk.
I am thinking ...
Ariana is coming home today from her visit to her family in Spain. She's been away two weeks. I am sure she will be finding it very cold in comparison to where she has been. I hope her flight, etc. is uneventful.
I am thankful ...
For warm hand knit socks! A gift from a friend.
In the Kitchen ...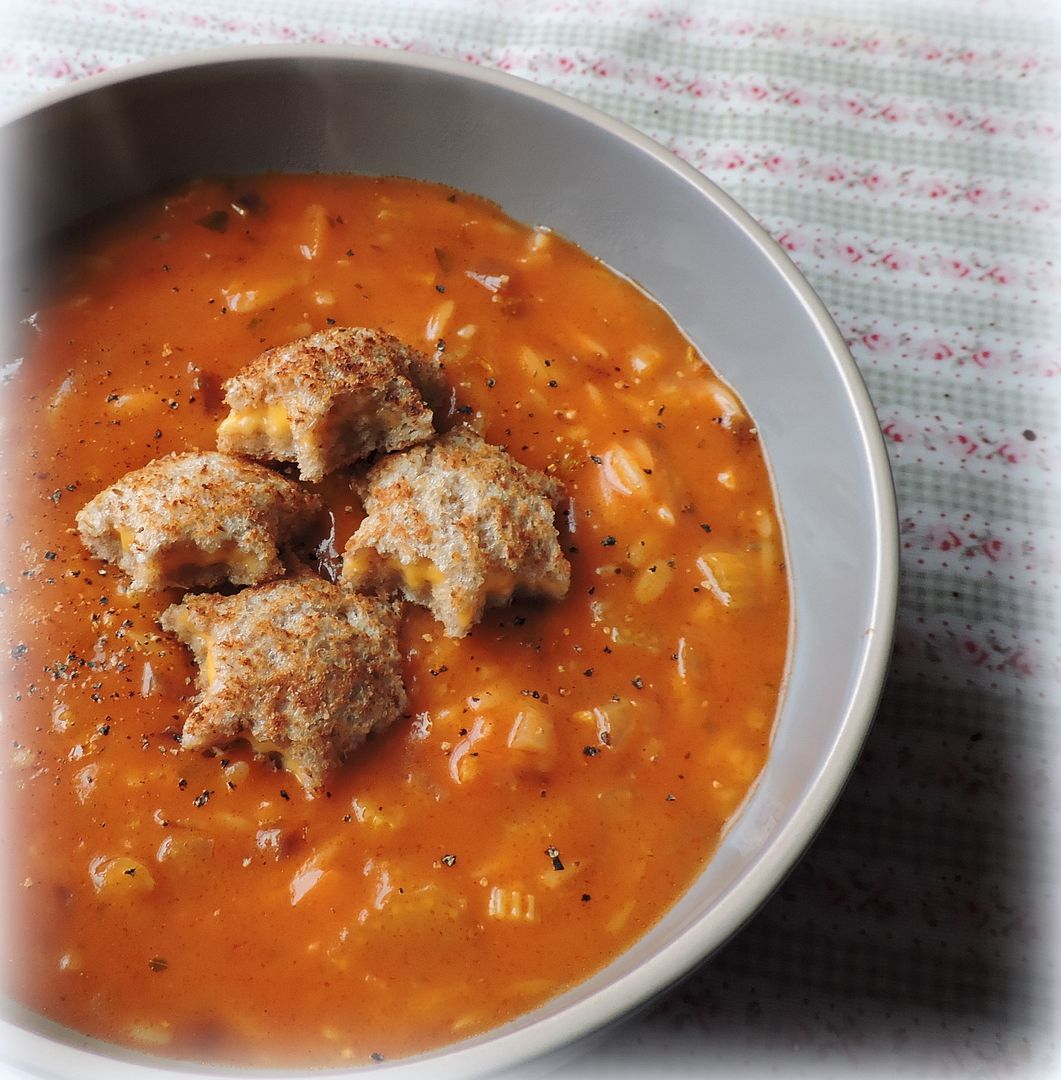 Hearty Tomato and Orzo Soup
. For two. Easy and delicious. Yep, those are star shaped grill cheese croutons on top.
On my "to cook" list ...
These Chocolate Chip Banana Muffins from
Deliciously Sprinkled
are looking mighty good this morning.
I am creating ...
This crochet scarf is just beautiful. I love it. By
Anabelia
. It's Spanish, but there is a translator and hey, I have a Spanish girl living in the house if I really run into trouble!
This paper heart garland is really cute and would be a great way of using up paper scraps. From
Etsy
, but how hard could it be to make? Four paper hearts punched out and glued together in pairs, wrong sides together. You make a whole bunch of them and then place two double hearts on top of each other and sew together in a row on a sewing machine.
I love these vintage printables from
Graphics 45
.
46 crafts made from recycled materials. From
Country Living
. Forty six ways to make something new out of something old. I love it!
I am going ...
I am going to the Temple on Thursday, weather permitting. Trips like that are always iffy in the winter. You just never know what the weather will be like from one day to the next
I am reading ...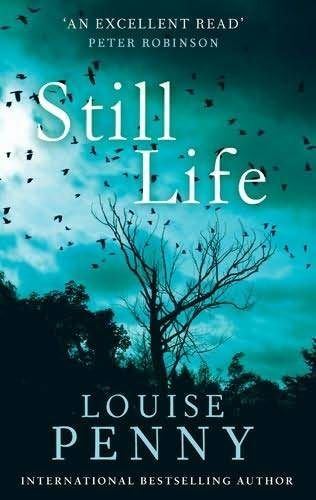 Still Life
, by Louise Penny
"Chief Inspector Armand Gamache of the Surete du Quebec and his team of investigators are called in to the scene of a suspicious death in a rural village south of Montreal. Jane Neal, a local fixture in the tiny hamlet of Three Pines, just north of the U.S. border, has been found dead in the woods. The locals are certain it's a tragic hunting accident and nothing more, but Gamache smells something foul in these remote woods, and is soon certain that Jane Neal died at the hands of someone much more sinister than a careless bowhunter." Still Life introduces not only an engaging series hero in Inspector Gamache, who commands his forces - and this series - with integrity and quiet courage, but a writer of traditional mysteries in the person of Louise Penny.
This is my first book that I am reading by Louise Penny and my first murder mystery book. So far I am enjoying it! I know it is taking me a while, but I only read for pleasure in bed and I am usually falling asleep about ten minutes after I begin.
I am hoping ...
That the weather co-operates on Thursday. I am really looking forward to going to the Temple.
Makes me smile ...
It certainly seems so at the moment . . . but he hasn't been in Downton or Call the Midwife has he!!
I am learning ...
Let go . . . Let God. It's easy some weeks It's not so easy other weeks.
Around the house ...
I love this slip covered metal chair, but I am really loving the pillow that is sitting on top of it. How sweet. From
Cottage Hill
.
I just adore this choice of fabrics. They match beautifully even if you don't think that they would. From
Atticmag
.
Believe it or not, this is a plant hanger repainted and then placed on it's side to make a really pretty curtain tie back From
Yellow Brick Home
.
5 Ways to Fake a Fireplace Mantel. From
Infarrantly Creative
.
Swoon. From
About.com Architecture
.
I am pondering ...
This is the first month in a long while where I have not managed to earn enough to pay my credit card which I am desperately trying to pay off. I hope that isn't the way it is going to be this next year. It does not bode well.
A favourite quote for the day ...
`*.¸.*✻ღϠ₡ღ¸.✻´´¯`✻.¸¸.Ƹ̴Ӂ̴Ʒ..
(¯`v´¯)
`*.¸.*´Ƹ̵̡Ӝ̵̨̄Ʒ
¸.•´¸.•~♥♥♥~•.~
ღϠ₡ღ¸.✻´´¯`✻.¸¸.Ƹ̴Ӂ̴Ʒ.
(¸.❀⁀⋱‿✿"
Be helpful.
When you see a person without a smile.
Give them yours.
~Zig Ziglar
One of my favourite things ...
It's a photo bomb from 1910. I love old black and white photographs. I always find myself wondering about the people in them. Who were they? What were their dreams? Did they have happy lives or sad lives? Did they achieve what they wanted to during their lifetime? So many questions . . . so fascinating.
A peek into my day ...
I bite my tongue a lot. I have to because I am very strong opinions about certain things, and if I expressed all the things I wanted to say, I would probably end up being arrested. It's a wonder I even have a tongue left to bite!!
And that's my day book for this week!
⋱ ⋮ ⋰
⋯ ◯ ⋯ Take time to enjoy the small*´¯`.¸¸.☆
⋰ ⋮ ⋱ blessings in life.*´¯`.¸¸.☆
✿¸.•*¨`*•..¸✿ ✿¸.•*¨`*•..¸✿
╬♥═╬╬═♥=╬╬═♥╬╬═♥╬╬═♥=╬╬♥═╬
░░░░░░░░░░░░░ ░░░░░░░░░░░░░

Wherever you go and whatever you do I hope there's a wonderful day planned for you!
Don't forget . . .
═══════════ ღೋƸ̵̡Ӝ̵̨̄Ʒღೋ ═══════════ ⊰✿░G
░O
░D
⊰✿⊰

L░O░V░E
░S

⊰✿⊰░Y░O░U░⊰✿
═══════════ ღೋƸ̵̡Ӝ̵̨̄Ʒღೋ ═══════════
And I do too!