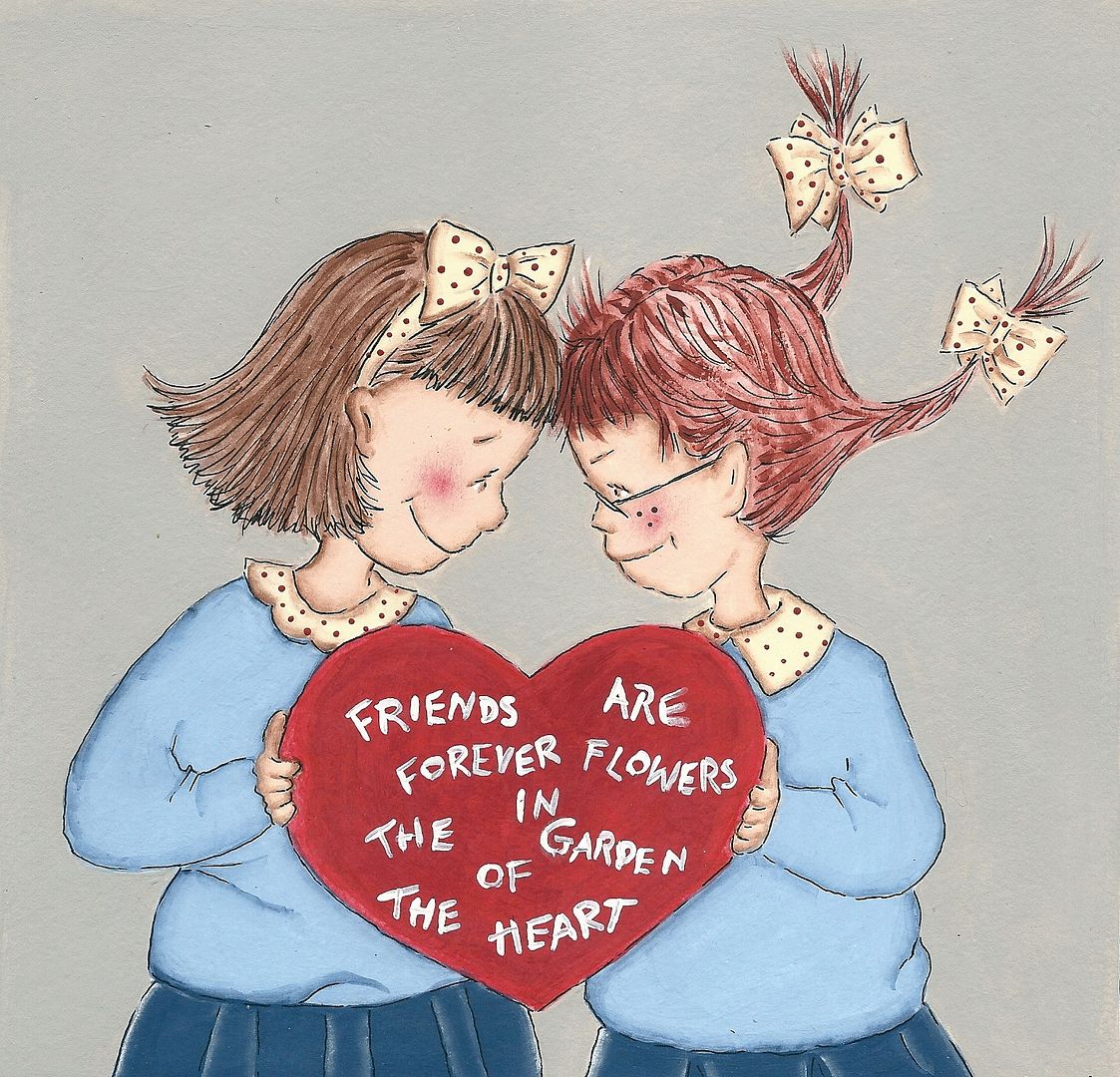 This is probably one of the very first paintings I did when I moved over here to the UK. Way, way back when. I'm using it this morning because I wanted to tell you about a special person in my life.
We have never met in person, and yet I feel as if I have known her forever.
We have never spoken a word face to face, and yet our hearts have touched in countless ways.
She has picked me up when I have felt very down and I hope that I have done the same for her.
She is the most travelingest and most adventurous person I know, and yet her mobility is not as good as most peoples.
She has a heart as large as large can be and a sweet personality and smile to match.
She's a prayer warrior and a friend and a super person all around and . . .
She is a flower in the Garden of
my
Heart.
I can only hope that the feeling is mutual.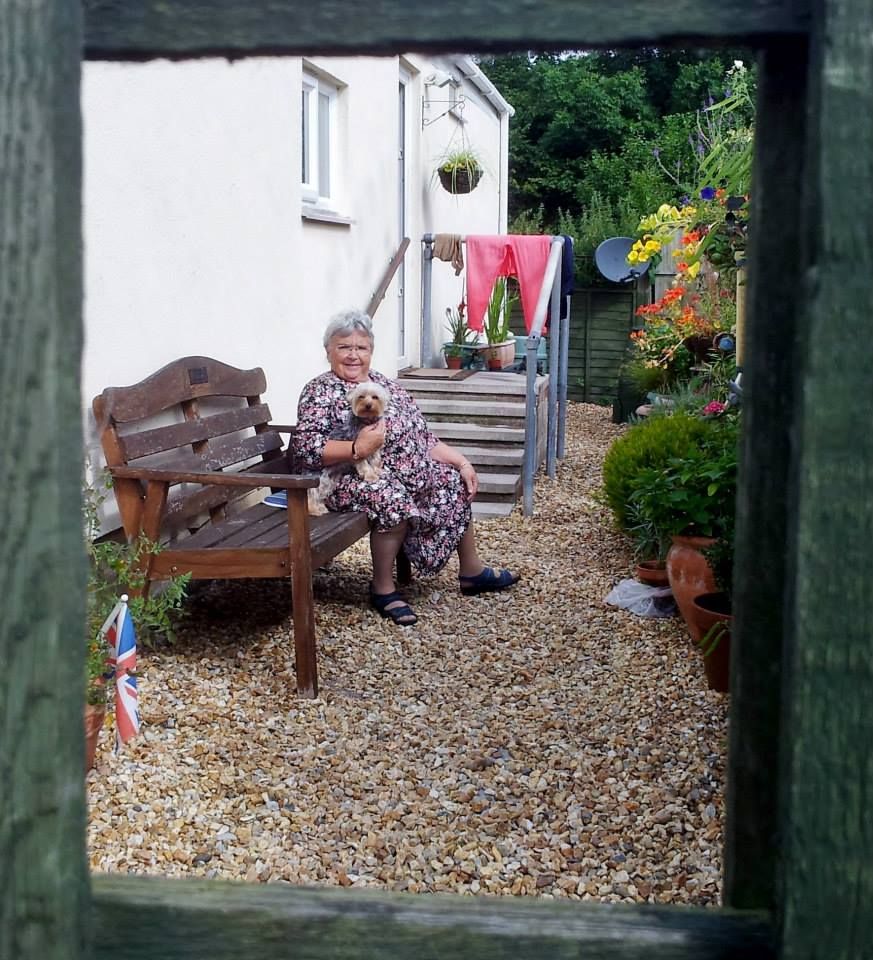 Today is her Birthday and not just her Birthday, but her 70th Birthday!
Happy Birthday Sybil! I love this photograph of you and Masy in the garden. You look so happy and content, both of you. I wish for you a day filled with love and flowers and joy and friendship.
May God grant you always...
A sunbeam to warm you,
a moonbeam to charm you,
a sheltering Angel so nothing can harm you.
Laughter to cheer you.
Faithful friends near you.
And whenever you pray,
Heaven to hear you.
~An old Irish Blessing
I hope that you have a truly lovely day from beginning to end and 364 more of them to follow and take you up to your 71st Birthday next year.
There is a very light dusting of snow on the car this morning. Not on the ground so it hasn't lay, but I expect the roads will be pretty icy and that there is a lot more snow elsewhere. If you are out and about here in the UK today, drive very carefully. Be safe and be warm.
I am an hour late getting up this morning. I must have needed some extra sleep. Honestly I have been falling into bed just exhausted these past few days. Must be all that early spring cleaning I have been doing upstairs. The old grey mare just ain't what she used to be I guess!
I will leave you with a thought for today . . .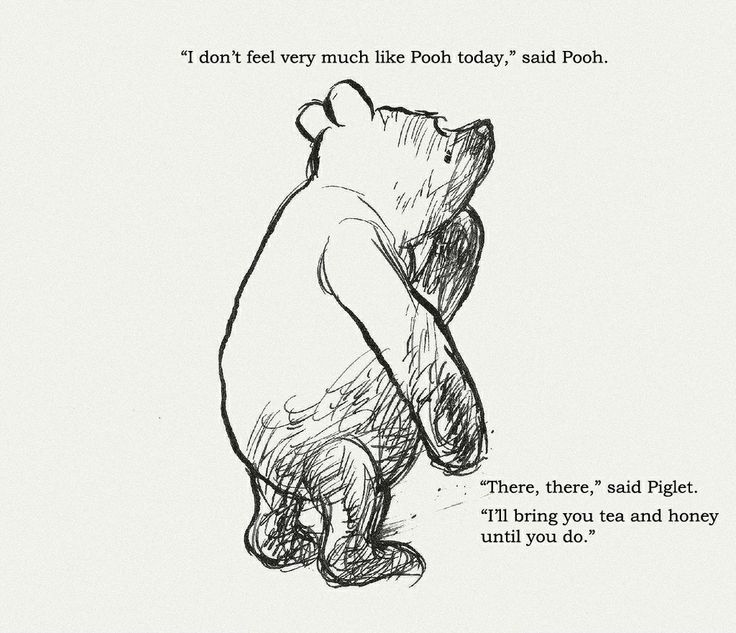 It's a picture thought and I hope it made you smile like it made me smile. Everyone needs a little Piglet in their lives and a big Pooh too! It's Caring For and being Cared For that makes the world go round in the sweetest possible way.
Cooking in The English Kitchen . . . a delicious
Greek lamb stew called Stifado
!
Today, wherever you go and whatever you do . . . I hope that God's angels are round about you!
Don't forget . . .
═══════════ ღೋƸ̵̡Ӝ̵̨̄Ʒღೋ ═══════════ ⊰✿░G
░O
░D
⊰✿⊰

L░O░V░E
░S

⊰✿⊰░Y░O░U░⊰✿
═══════════ ღೋƸ̵̡Ӝ̵̨̄Ʒღೋ ═══════════
And I do too!